Instagram:
@katiehickeyillustration
1. What's your story? Where are you from?
Hello, my name is Katie and I'm an illustrator and designer currently living just outside London. However I also spend a lot of time in Cornwall, where my family is from. Growing up, I was lucky enough to live in the Middle East which has gone on to inspire my love of travelling and other cultures. For as long as I can remember I've always been drawing. Art was the only thing I was really interested in at school, so much so I used to colour in my test papers rather than filling them in.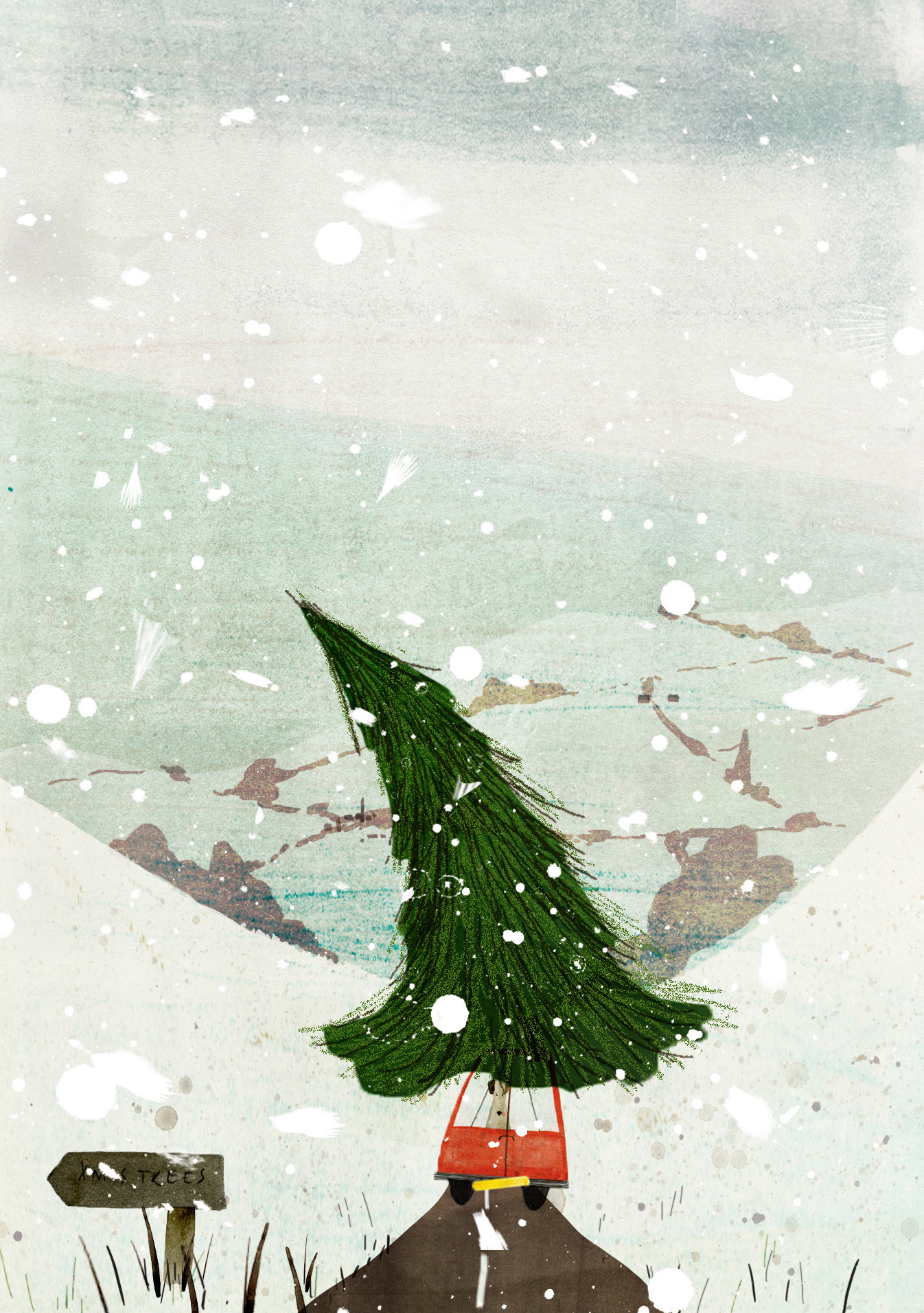 2. Tell us about your aesthetic.
I like to make my work as atmospheric and characterful as possible by using rich colours and textures. People often describe my work as 'cinematic' or 'a little bit vintage', which I'm ok with.
3. What is your favourite medium and why?
Although I work with a lot of hand rendered elements, all of my work is composed in photoshop. I love being able to experiment with different layers, colours and opacities. I rarely know exactly what an image is going to look like so its fun to see how it pans out. Theres also something really relaxing about water colours. I'd like to push my skills with this further to give my work an even more hand rendered feel.
4. What is your artistic process like?
It starts with lots of messy hand rendered components which are then composed and edited into lots of messy photoshop layers. Its messy.
5. Who and/or what inspires your work?
I'm a big fan of mid 20th century books and artist like Charley Harper and Mary Blair. I love their rich colours and the textures created by their painting and printing processes. I could spend hours looking at their work.
6. What role does art play in your life? How does it change the way you view the world?
For me its a way for people to express their ideas. I find it so interesting to look at something and think about how that started as a crazy idea in someones head.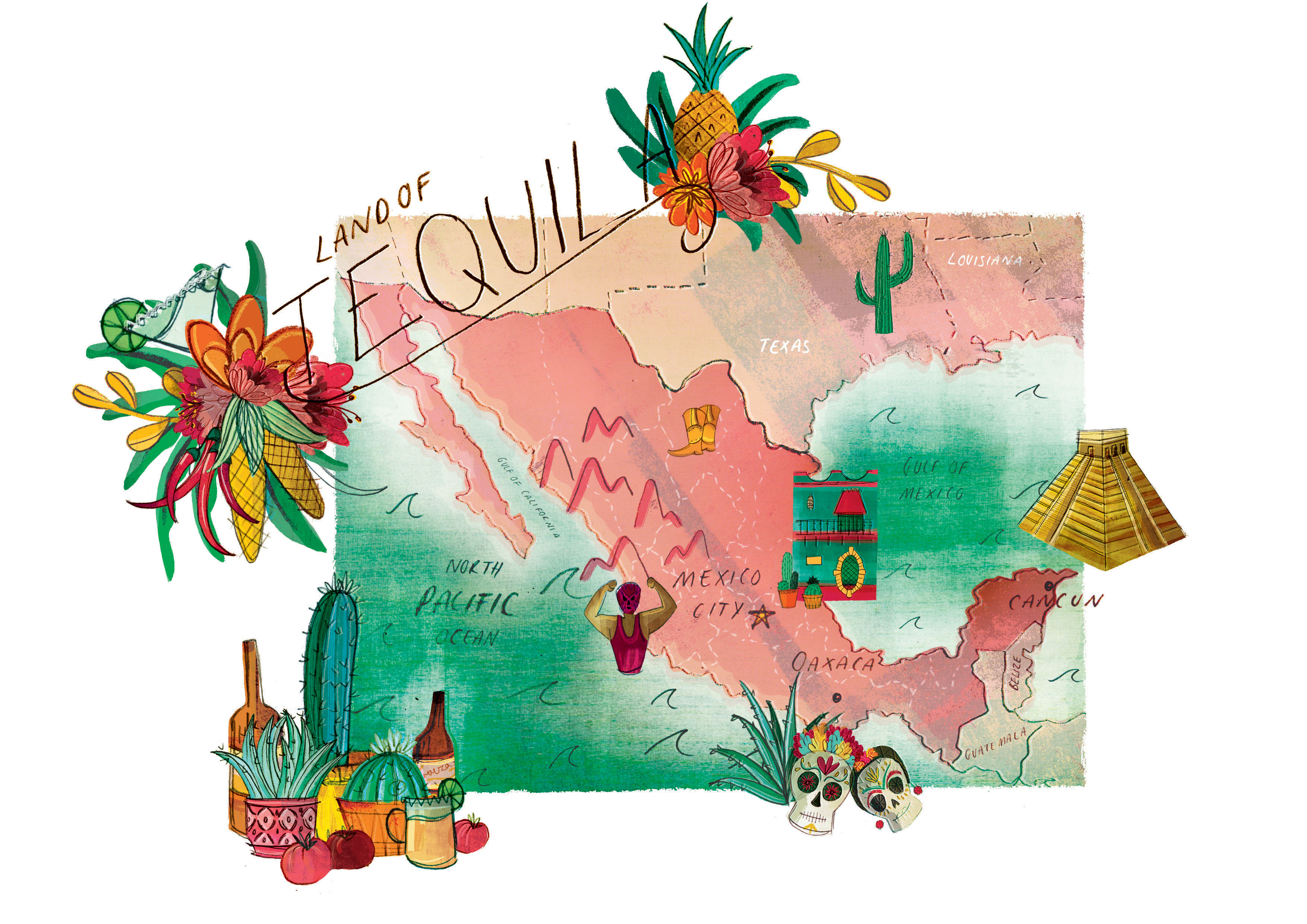 7. Where did you study?
Falmouth University. Cornwall is the best place.
8. Where do you see yourself in five years?
Continuing to work as a freelance illustrator. I've been lucky enough to work on some awesome publishing jobs which I'd like to continue to do as well as branching into a few new things like animation, production design and maybe even a bit of textile design. I'm always interested to venture into new creative territories.
9. What about in ten?
Happy and successful with a fleet of dogs that follow me everywhere (think Snow White with the birds and squirrels, but with dogs).
10. What do you hope to achieve with your art?
Obviously, the holy grail of having a job I love, makes me happy that also pays the bills. But my aim with my work is pretty simple, to either make people think 'wow thats awesome' or to give them that nostalgic feeling that makes them feel all warm and fuzzy inside.
11. Now, tell us a little more about you as a person: what is your favourite food?
Spaghetti Bolognese. I know I'm boring.
12. Favourite book?
Surprisingly, I'm not a massive reader as adult books don't have pictures in them. However I loved 'A thousand splendid suns' which I've read quite a few times.
13. Favourite genre of music?
Its varied and not too dissimilar to the taste of a middle aged man. I love Paul Simon, The Cranberries and Elbow.
14. What are your hobbies?
I love cooking and baking. This often leads me to travelling to places with good food.
15. If you weren't an artist, what would you be?
An architect.I was that kid who would spend weeks building a house on 'Sims' and then never actually play in it.