Instagram:
@katievernonart
Twitter:
@katievernon
Facebook:
www.facebook.com/katievernonillustration
Website:
www.katievernon.com
1. What's your story? Where are you from?
I grew up outside of Chicago and after moving around a bit after college (including a stint living in a school bus), my family and I are back in the Chicago area for a little bit. Although I studied illustration during my undergrad, I decided to pursue all sorts of odd jobs (book binder, outdoor adventure instructor, florist) before coming back around to illustration in my late 20s. Thank goodness I did because now I get to make art, have a flexible (yet busy) schedule, and work with my amazing rep (Lilla Rogers) and incredible clients.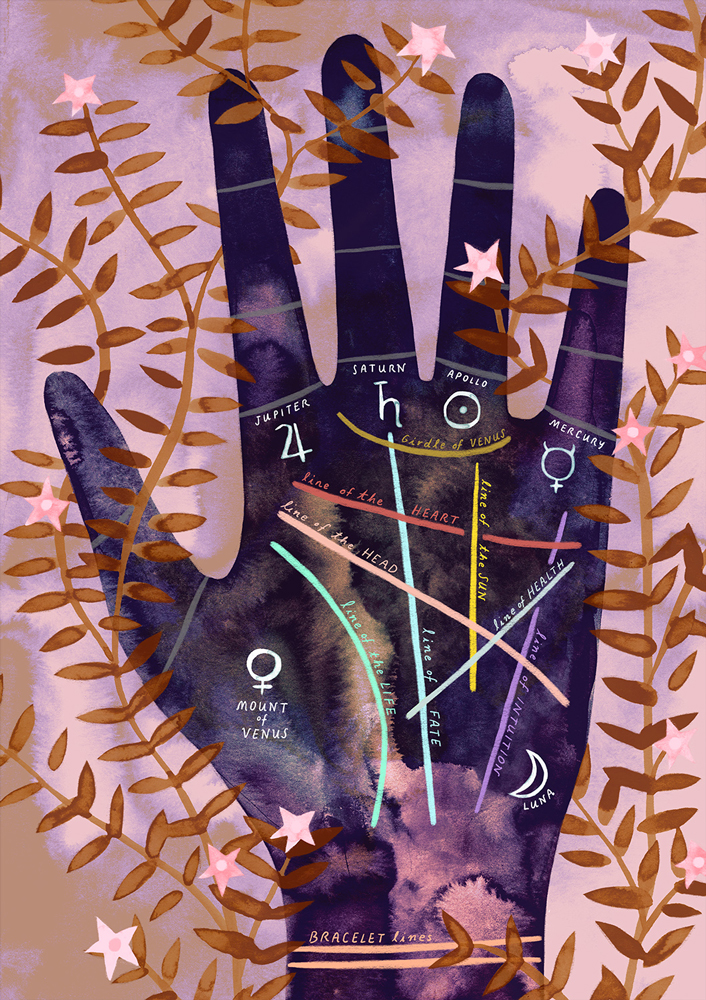 2. Tell us about your aesthetic.
I love playing with opposites- inky watercolor with detailed line, saturated colors with soothing neutrals, and lighthearted subjects with a sophisticated touch.
3. What is your favourite medium and why?
Acrylic ink is my favorite at the moment. I love that you get the watercolor effect, but you can layer pencil or more paint over it without the base painting changing. I've also been collaging some of my ink paintings and it's been a fun way to look at my art in a new way.
4. What is your artistic process like?
For most of my client work I paint each "bit" of the illustration separately in ink. I then scan and arrange/color in photoshop. Sometimes I'll finish a piece by adding details with my iPad pro.
5. Who and/or what inspires your work?
Currently I'm crazy-inspired watching my 5-year-old daughter make art. She'll draw the same thing everyday for a month and get better each time. I bounce around a lot in my personal work and wish I had her stamina for a single subject.
6. What role does art play in your life? How does it change the way you view the world?
I find that art ebbs and flows in my life from being my job to my passion, and sometimes both at once. There are definitely days that it is a grind and days that it feels totally blissful. I'm not sure if it really changes how I view the world except sometimes I feel like I notice details or color relationships more. This can be both awesome and inspiring and maddening.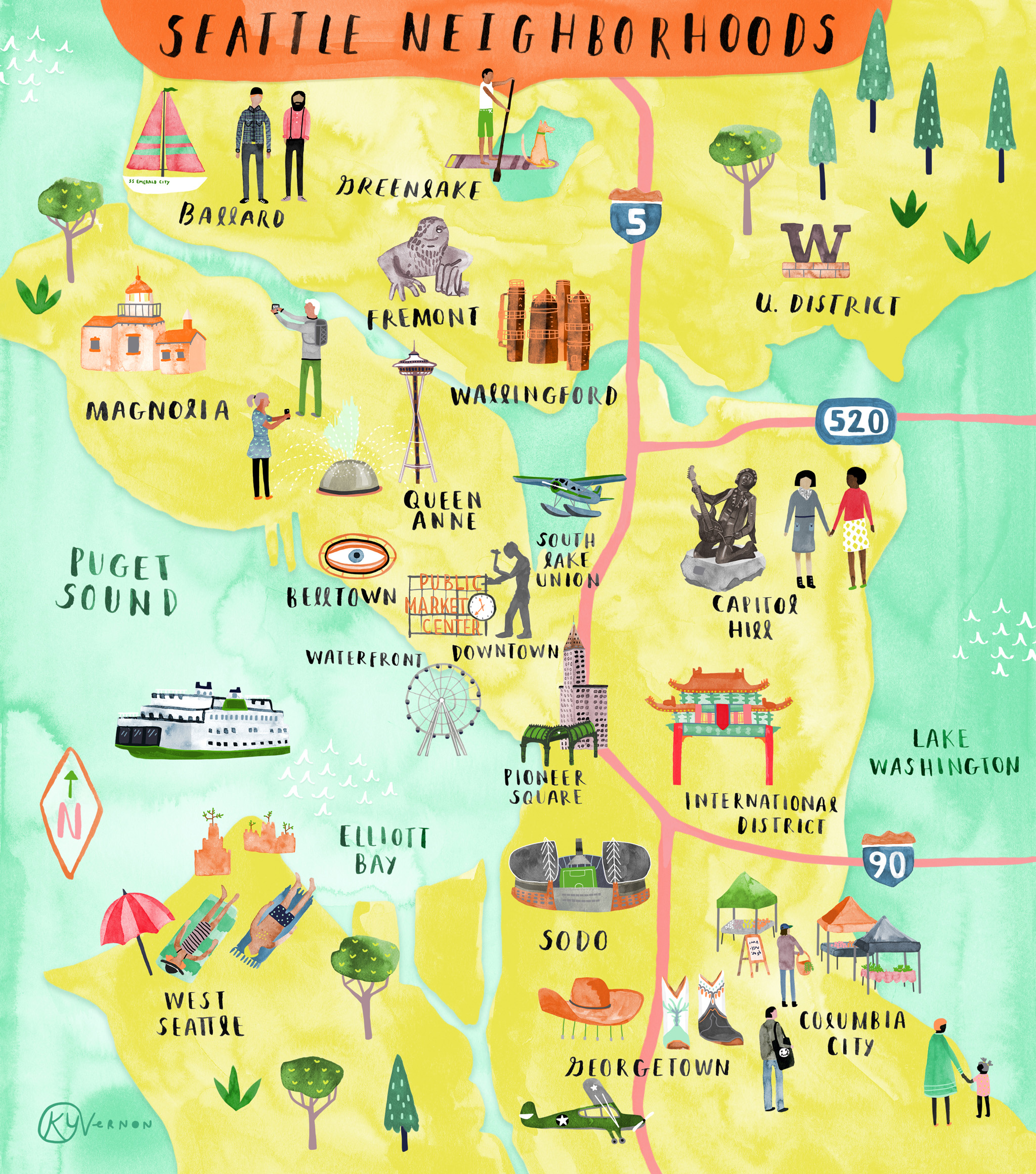 7. Where did you study?
I studied visual communications and design at the University of Dayton and got a masters in art education at Indiana University
8. Where do you see yourself in five years?
Continuing to work as an illustrator but traveling a lot more!
9. What about in ten?
Still illustrating and dabbling in some large-scale paintings. Also, teaching my daughter how to drive.
10. What do you hope to achieve with your art?
Honestly, just bringing a bit of beautiful weirdness into peoples' lives.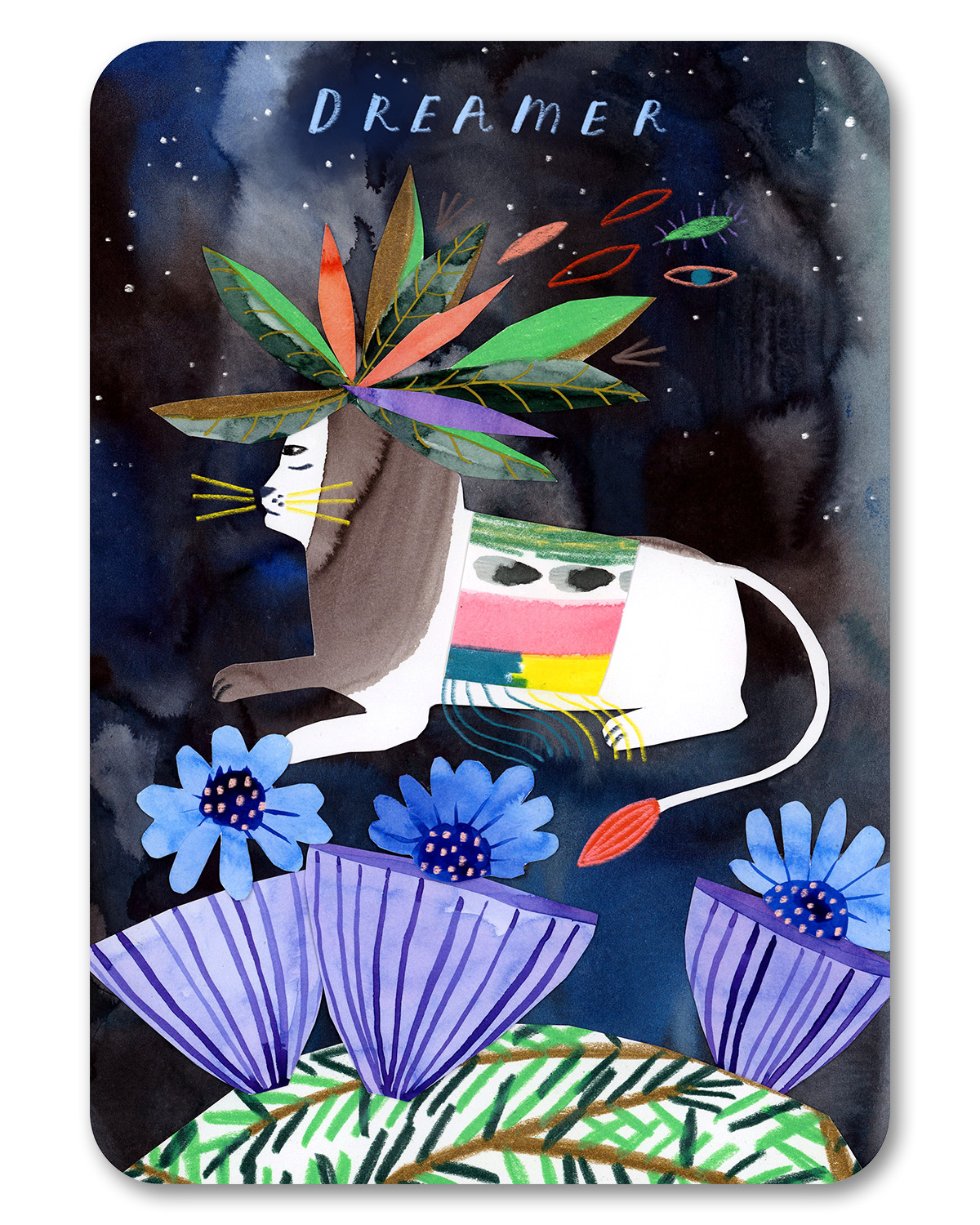 11. Now, tell us a little more about you as a person: what is your favourite food?
There was this spicy chicken and waffle sandwich with a maple mayo that I got at a pub in Louisville, Kentucky that haunts my dreams.
12. Favourite book?
The His Dark Materials series by Philip Pullman
13. Favourite genre of music?
tie between bluegrass, musicals, and rock (indie/hard/prog - it's all good)
14. What are your hobbies?
Most anything outdoorsy. We recently got into bike-touring/camping, so that's fun. And I just discovered boxing (I did karate for 11 years and fencing for 5 - so I must have some innate need to punch, poke, or hit things)
15. If you weren't an artist, what would you be?
Ideally, a color forecaster. Realistically, a florist.