Instagram:
@katja_grosskinsky
Website:
www.katjagrosskinsky.com
1. What's your story? Where are you from?
Hi, my name is Katja Grosskinsky. I was born in Berlin, Germany currently living in the Netherlands where I work as an illustrator and art director.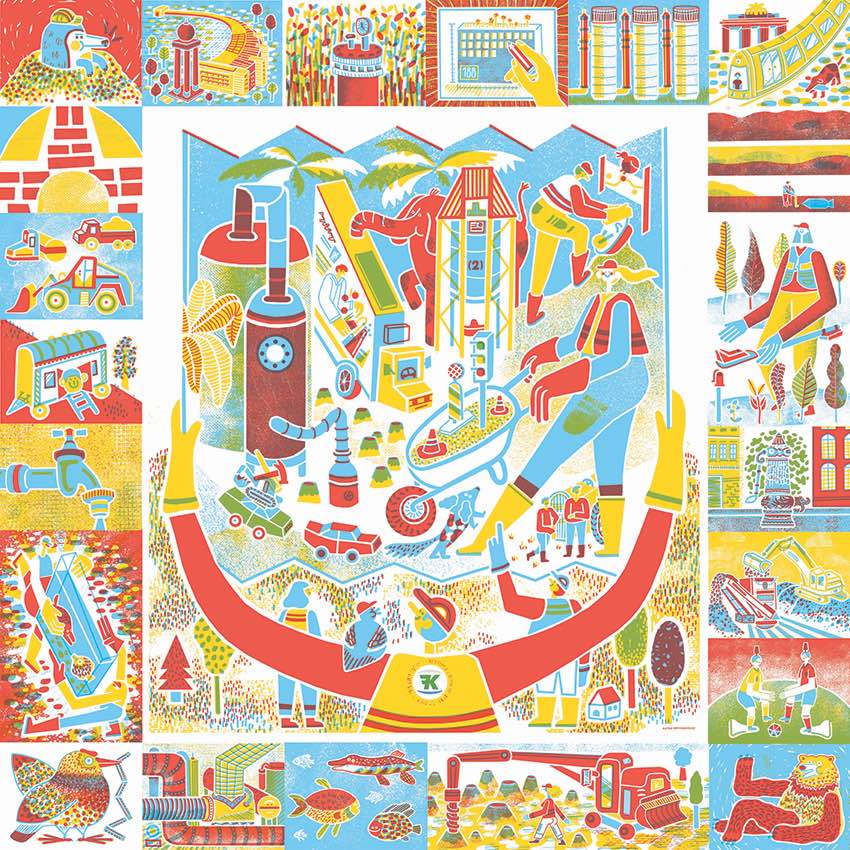 2. Tell us about your aesthetic.
I enjoy drawing little characters and animals using graphic shapes, patterns and structures. I love mixing bold colors, shapes but also outlines. Often I find it joyful to include little Easter eggs in my work or some other fun elements.
3. What is your favourite medium and why?
That must be screenprinting! It has all kinds of different elements that I enjoy. It starts like any other project (See 4.) but does not end there. The drawing goes from the computer, onto a screen again and then layer by layer on a new medium. That can be paper, fabric and so much more. Besides that, it requires physical labor as well, which I like. Mostly everything turns out to be even prettier than expected. Meaning more brilliant and unique in color. That's what I love. There is also always a small element of surprise to it.
4. What is your artistic process like?
It always starts with a sketch of course. I like using big pencils which sit nicely in my hands. They can make very thick as well as very thin lines (depending on how well I sharpened it). Mostly I start in black and white and add the color later on in the computer.
5. Who and/or what inspires your work?
Growing up with Disney and the books of my childhood must have had an influence on me. It's hard to distinguish what exactly inspires. It can be profound little things in everyday life as well as nature, science or other people.
6. What role does art play in your life? How does it change the way you view the world?
Art is an important way of communication for me. I would not like to live without being able to express myself in some artistic way. Not just practicing art, but also looking at art and design objects have a great value. To me, it adds content as well as beauty to life.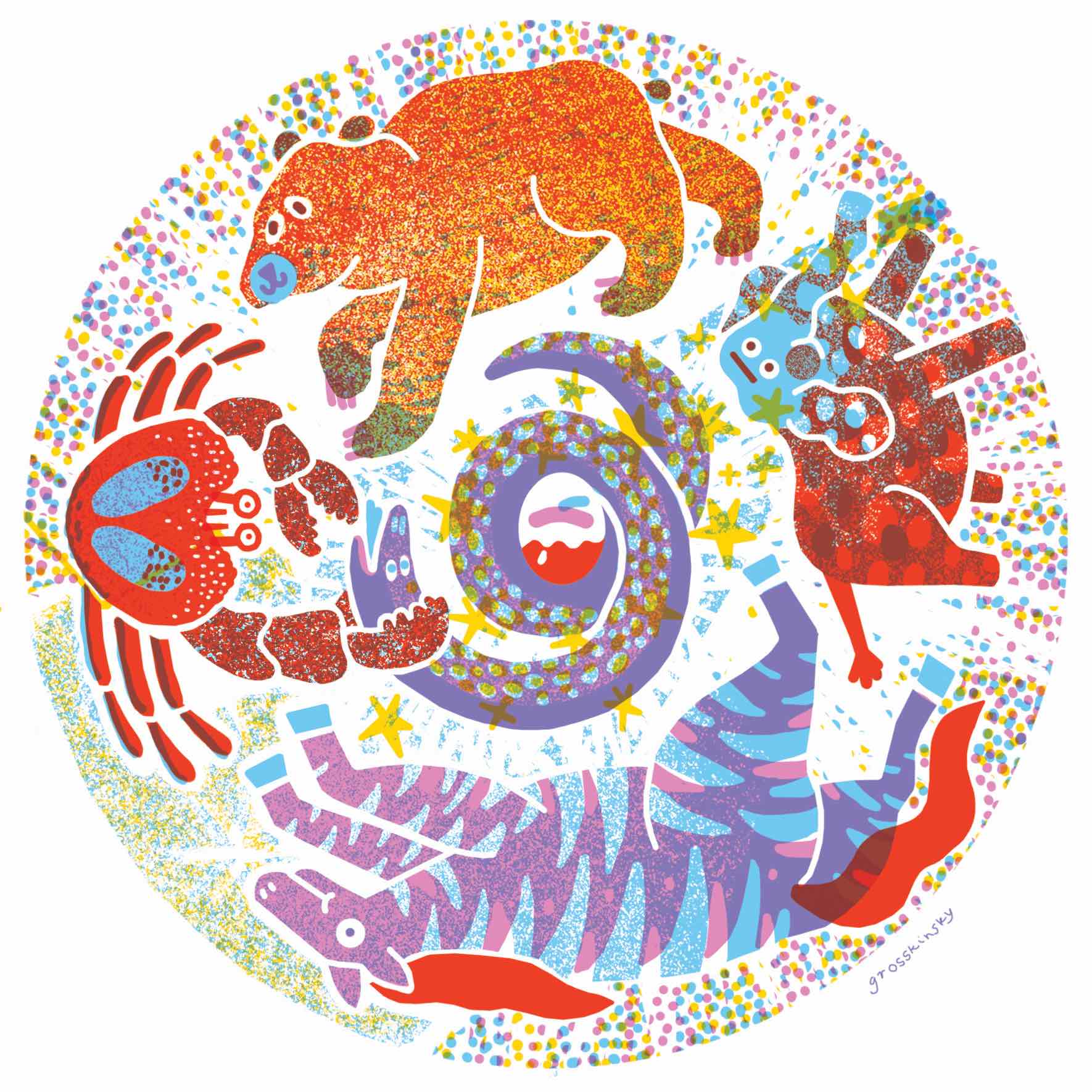 7. Where did you study?
I studied graphic design at the Lette-Verein in Berlin, Germany and illustration at Academie Minerva in Groningen, the Netherlands.
8. Where do you see yourself in five years?
Oh, dear. I usually don't plan that long ahead... As for my career, hopefully making some cool stuff. Adding something positive with that I do.
9. What about in ten?
I go for the boring but true answer. I see myself happy and healthy.
10. What do you hope to achieve with your art?
Making someone smile would be a pretty good start.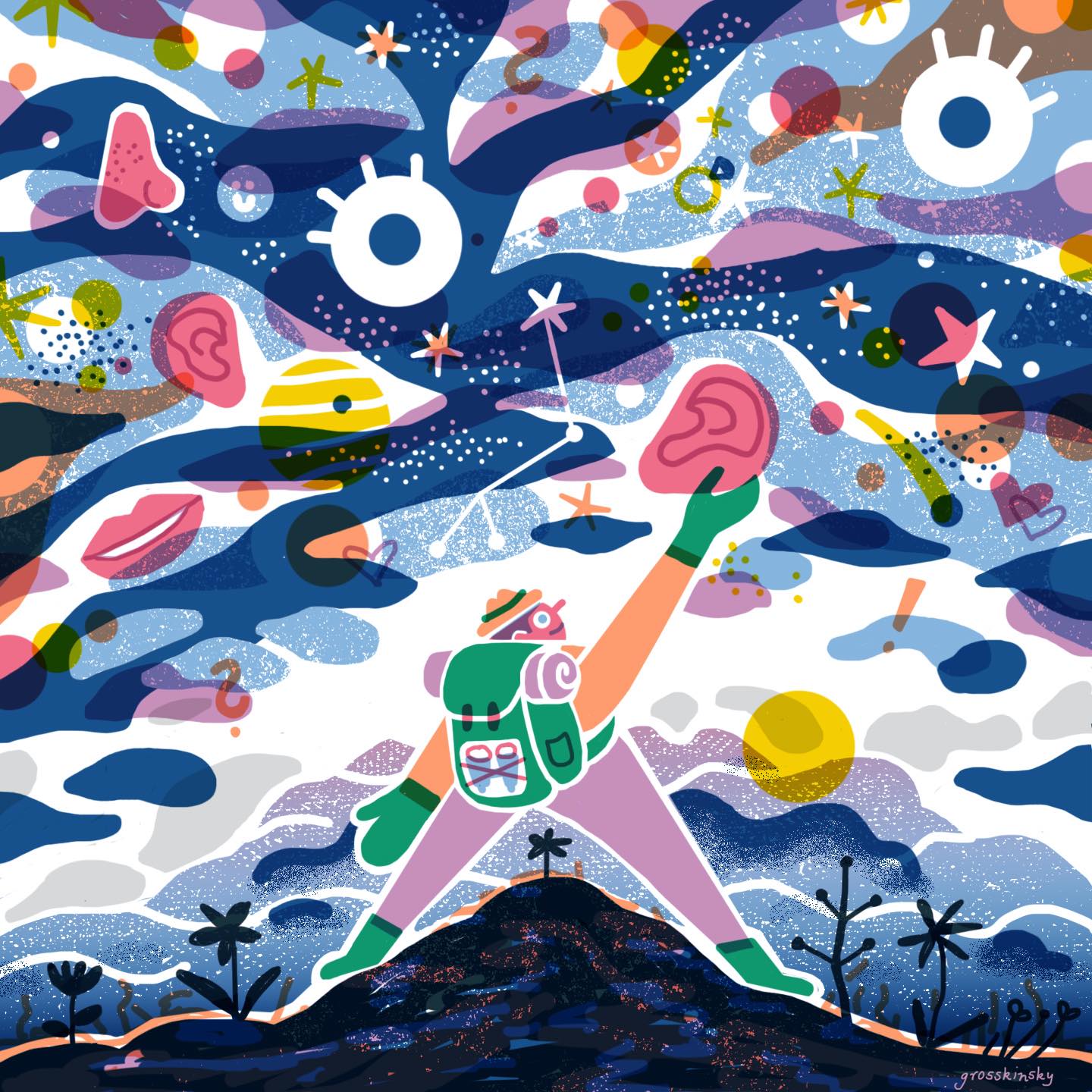 11. Now, tell us a little more about you as a person: what is your favourite food?
Wow, what a difficult one to begin with. I like Asian and Italian food and I love all vegetables! Also, I like my food to be crunchy!
12. Favourite book?
Too many good ones to pick only one. I like books including nature science such as biology, based on research but also romantic books for instance. Lots of stories can be interesting as long as they are well told. Recently I've read "The Book of Eeles" by Patrik Svensson. Its a combination of social comment, biography and natural history. Nice book about the mysterious journey of the eels.
13. Favourite genre of music?
There is a piece of great music for every mood. Always getting me into a good one are The Beach Boys.
14. What are your hobbies?
Different forms of physical exercises.
15. If you weren't an artist, what would you be?
Swimming with dolphins, studying their behavior.