Instagram:
@katybiele
Facebook:
www.facebook.com/Katybiele-Illustration-725620184227847
Etsy:
www.etsy.com/ca/shop/Katybieleart
Website:
www.katybiele.com
1. What's your story? Where are you from?
I am from Chile, south america! I live in Canada now, in Vancouver island. I have the travel bug inside for a long time, so always I have been traveling a lot, and I left Chile in 2012 to start a long adventure, when I was 3 years traveling and living in different parts of the world, living like a gypsie. I met my life partner in New Zealand, he is from Canada.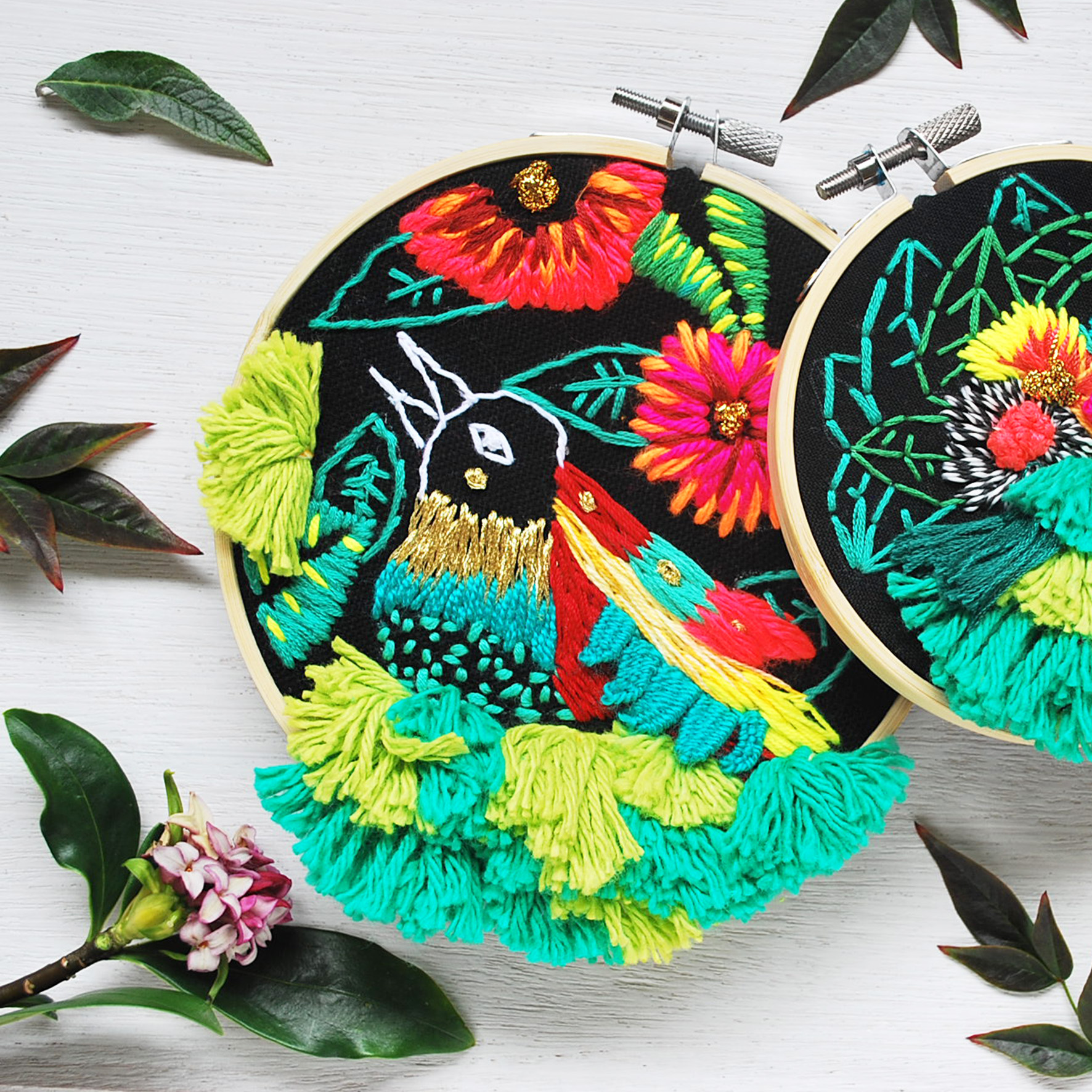 2. Tell us about your aesthetic.
Everything what I create it has a lot of color, bright colors, neon colors, always very colorful. This is in my south american culture, everything it has so much color there. My art is super related with Chile, perú, México, Ecuador, Central america, and also some places in Asia, where they use a lot of color as well. I a interested in using neon colors, and representations of abstractions of nature and I love gardens as well. Is kind like a crazy and bright nature my work these days.
3. What is your favourite medium and why?
I love to work with textile, yarns and bright threads, but also painting is one of my favorite, acrylic and watercolor.
4. What is your artistic process like?
My process is related with nature a lot, always I try to go somewhere and see new things to start some creative process, but most of the time I am not sketching anymore, I just start with some idea in my head, and then is growing, and finally the idea is a new piece of embroidery or painting.
5. Who and/or what inspires your work?
My main inspiration of my work is travel, everything that I have seen when I was in India, or vietnam, or Peru etc. is a mix of everything! and of course my colorful south american culture, also artists like Frida Khalo, Gauguin, Picasso, and lots of new contemporary genius artists that I follow them in social media.
6. What role does art play in your life? How does it change the way you view the world?
It make me feel happier most of the time, sometime angry or sad as well hahaha, but that the less time. It makes everything so beautiful, so colorful, and life so much inspiring when I create. It fills my soul of energy to create more, and when I have pieces that I like a lot, add some shine to everything. Also is a way to express myself.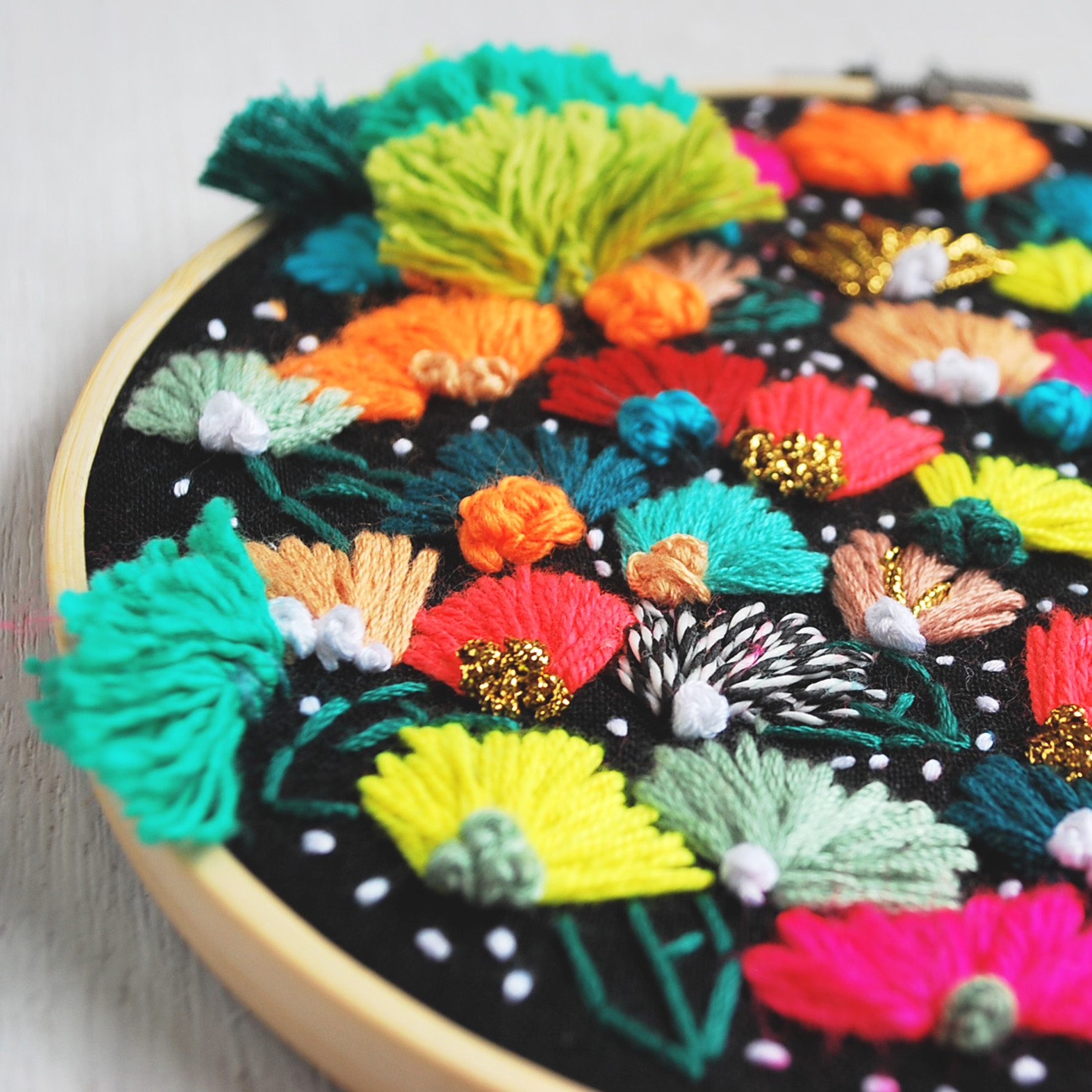 7. Where did you study?
I´m a graphic designer, I went to uni in Santiago, Chile.
8. Where do you see yourself in five years?
I see myself traveling and exploring more, and living in Chile some months, other months in Canada, and Also in Mexico or the caribbean in a little bungalow by the beach eating mango and painting.
9. What about in ten?
The same as before I hope! but finding the balance about traveling and working as independent.
10. What do you hope to achieve with your art?
I hope to inspire women from all over the world, and encourage them to create to be able to manifest their emotions through creativity.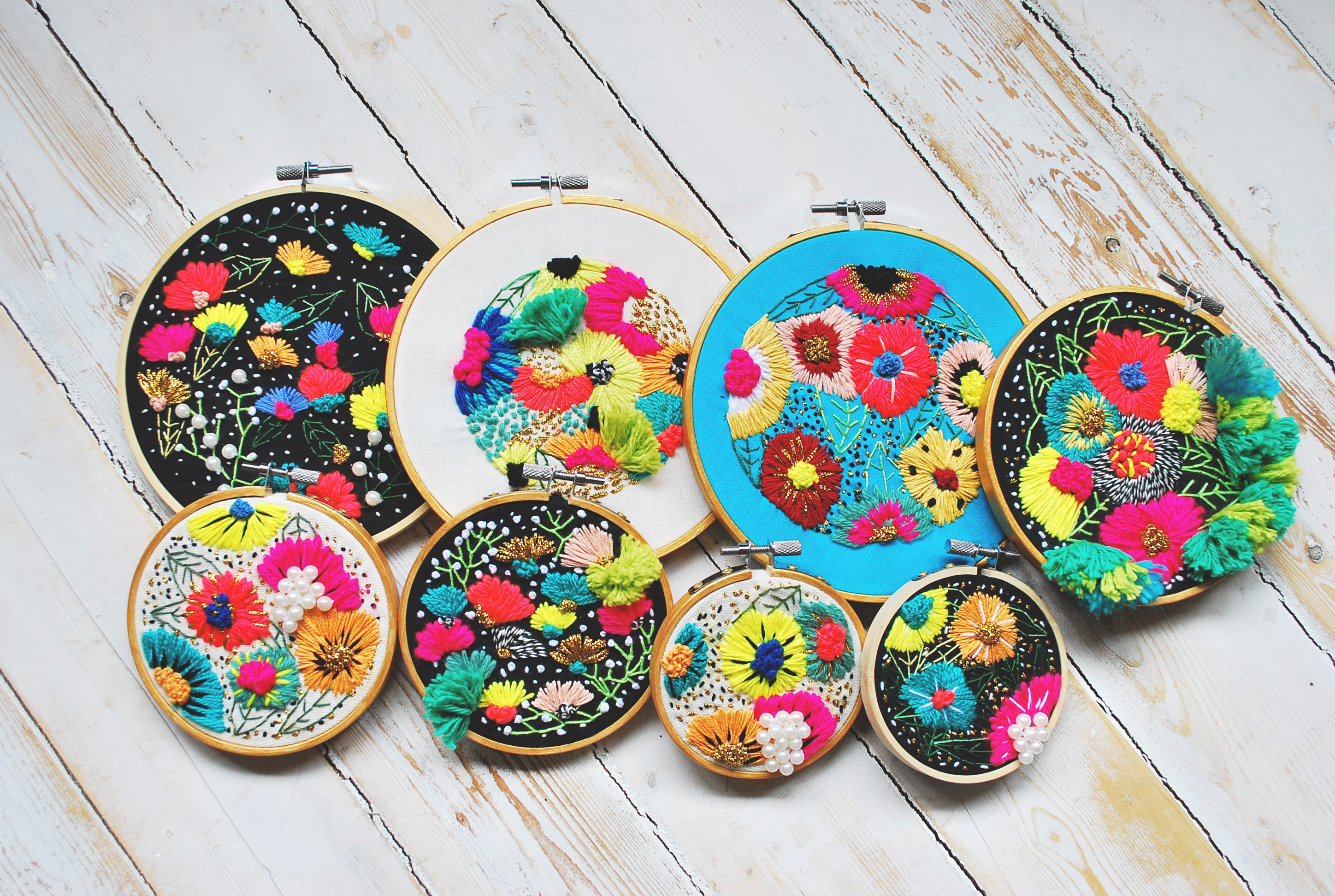 11. Now, tell us a little more about you as a person: what is your favourite food?
I love ceviche, and I can't live without chocolates!
12. Favourite book?
I love Baricco and his book ¨Océano Mar¨ also all the stories of the Chilean Isabel Allende.
13. Favourite genre of music?
I like folk, alternative, world music, I am pretty open for music style.
14. What are your hobbies?
Going for a long walk or little run, reading, cooking.
15. If you weren't a creative, what would you be?
Maybe something where I can help people or animals, like a veterinary, a nurse to go to Africa to help.