Instagram:
@katydwelsh
Cargocollective:
www.cargocollective.com/katywelsh
1. What's your story? Where are you from?
My name is Katy Welsh, I am a print designer based in Bristol, UK. I studied Printed Textiles and Surface Pattern Design at Leeds College of Art and for the last year, i have been juggling a 9-5 as a greeting card/giftware designer with a lot of exciting freelance project under my own name too.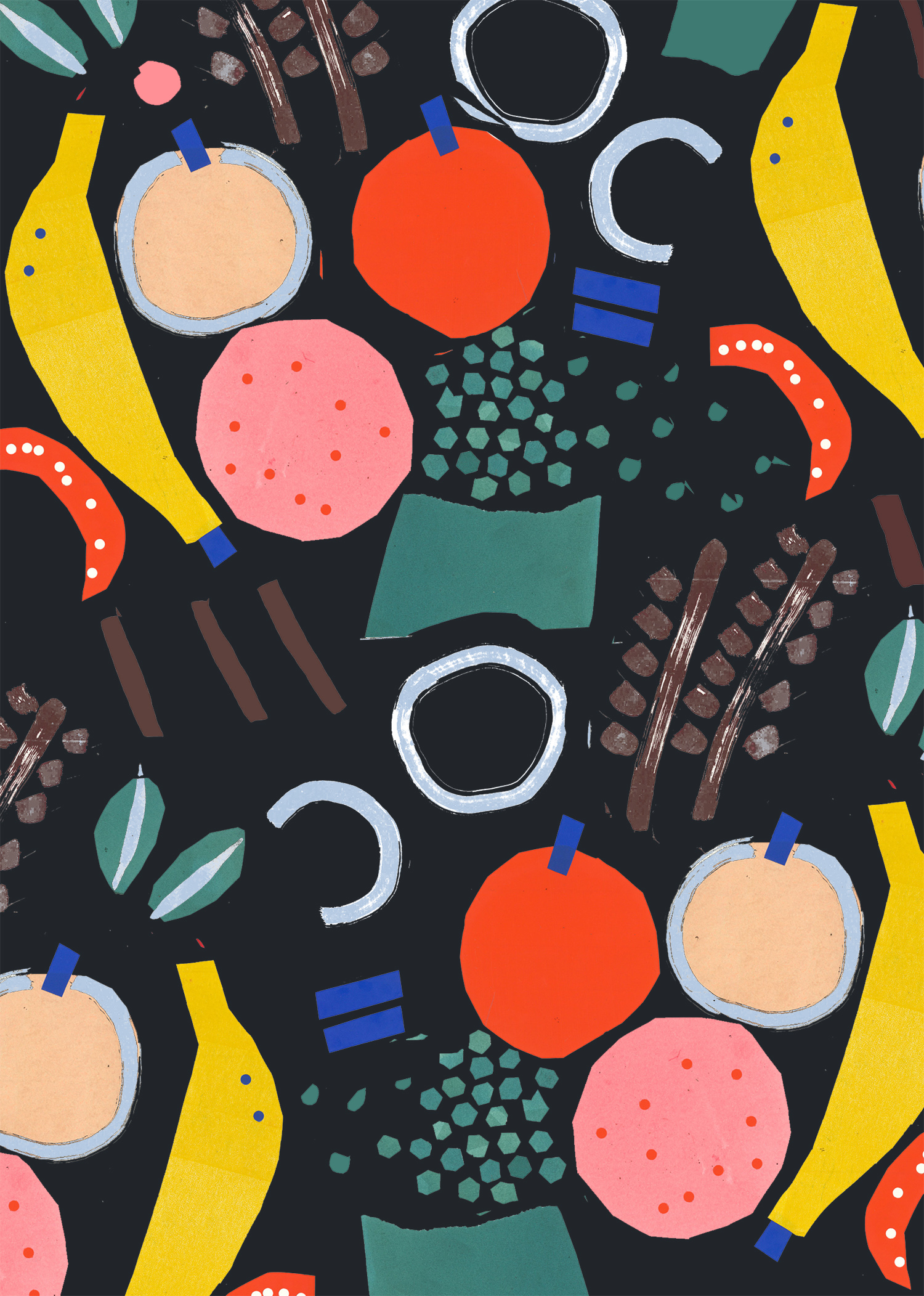 2. Tell us about your aesthetic.
My aesthetic is driven by a love of the handmade and a strong handle on colour and composition, I am drawn to bold shapes, and juxtapositions of texture alongside unexpected colour palettes, which i translate through the medium of screen printing.
3. What is your favourite medium and why?
Its a toss up between collage and screen print. Collage is my space to be creative, i love being able to move things around on a page and play easily with ideas, but screen printing is my process for turning those ideas into finished textile which can then go on to have their own purpose as different kinds of product.
4. What is your artistic process like?
Generally I mull over ideas and concepts until something clicks, then I will take it into collage, sometimes digital collage too recently, then I develop my drawings into repeats which, because it has different requirements, can often change the way a design turns out and almost always takes me the longest to do, then I take my patterns into the print room and get messy turning them into textiles.
5. Who and/or what inspires your work?
At the moment I have been very inspired by the man-made shapes in architecture, I've been looking at shadows and textures in buildings, which is quite new for me as generally I am drawn to organic forms a lot.
6. What role does art play in your life? How does it change the way you view the world?
It is probably the biggest part of my life, I am drawing most of the day in the office and a lot of days I will get straight back to it once I get home. I think it has changed my view of the world because now I am always on the lookout for things that will feed my imagination in everyday life, its become automatic now, and I think its probably really annoying for the people around me that I am constantly stopping to photograph all day.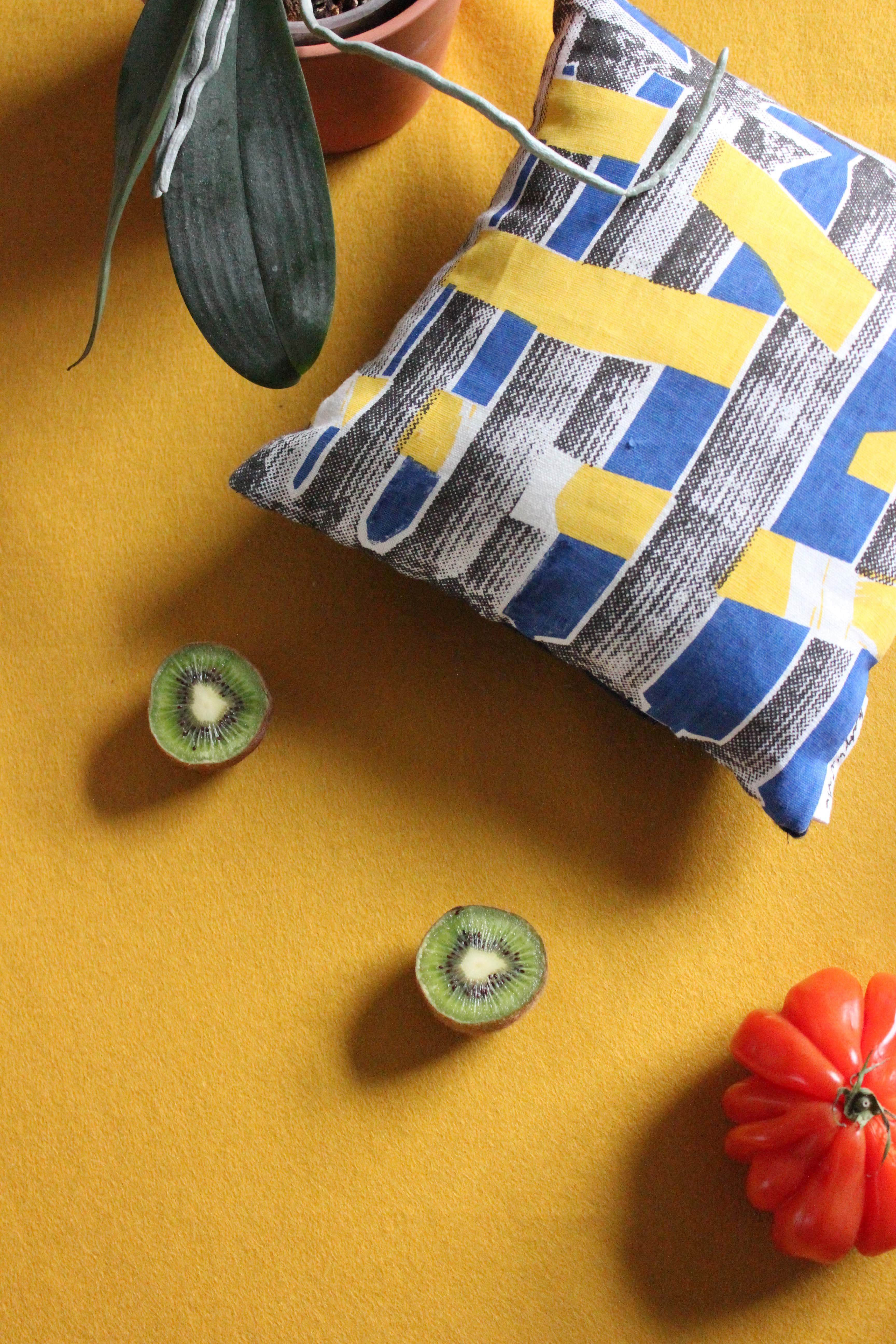 7. Where did you study?
I did my art foundation at Bristol school of art then did my BA at Leeds College of Art.
8. Where do you see yourself in five years?
I hope to be able to push my personal work further, continue to work on varied and exciting projects and grow my own business.
9. What about in ten?
I don't think I can visualise that far ahead!
10. What do you hope to achieve with your art?
I want to create things that people want to interact with, love and have in their homes. I love the idea of print design as an applied art so really its the engagement people can have with my work and the personal context it can have for them which is often very different than my own.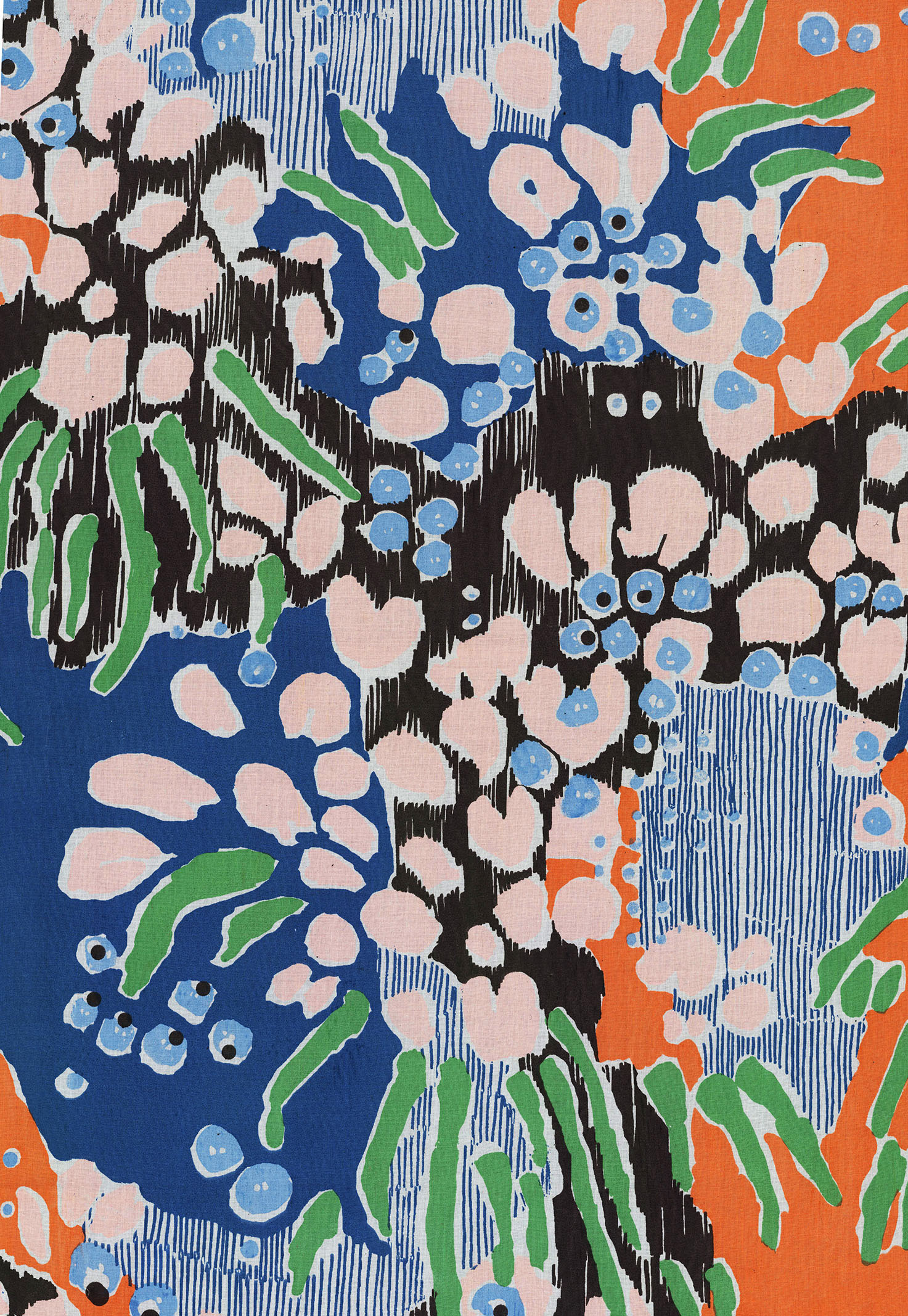 11. Now, tell us a little more about you as a person: what is your favourite food?
Burgers.
12. Favourite book?
Cannot tell a lie, I haven't read a book for like 3 years :/
13. Favourite genre of music?
Disco? or hip hop.
14. What are your hobbies?
My (not so) new hobby is vogue-ing (check it out on youtube)
15. If you weren't an artist, what would you be?
God knows.