Instagram:
@kaurie_vleugels
1. What's your story? Where are you from?
Hi! My name is Kaurie Vleugels and I live in Antwerp, Belgium. I currently work at an architecture office, but in my spare time, I love to illustrate. I drew a lot as a child and teenager, but kind of lost interest in it when I got older. After graduating, I started working in the architecture industry. Soon I found out I really missed drawing. So I started drawing again and I rediscovered my true passion.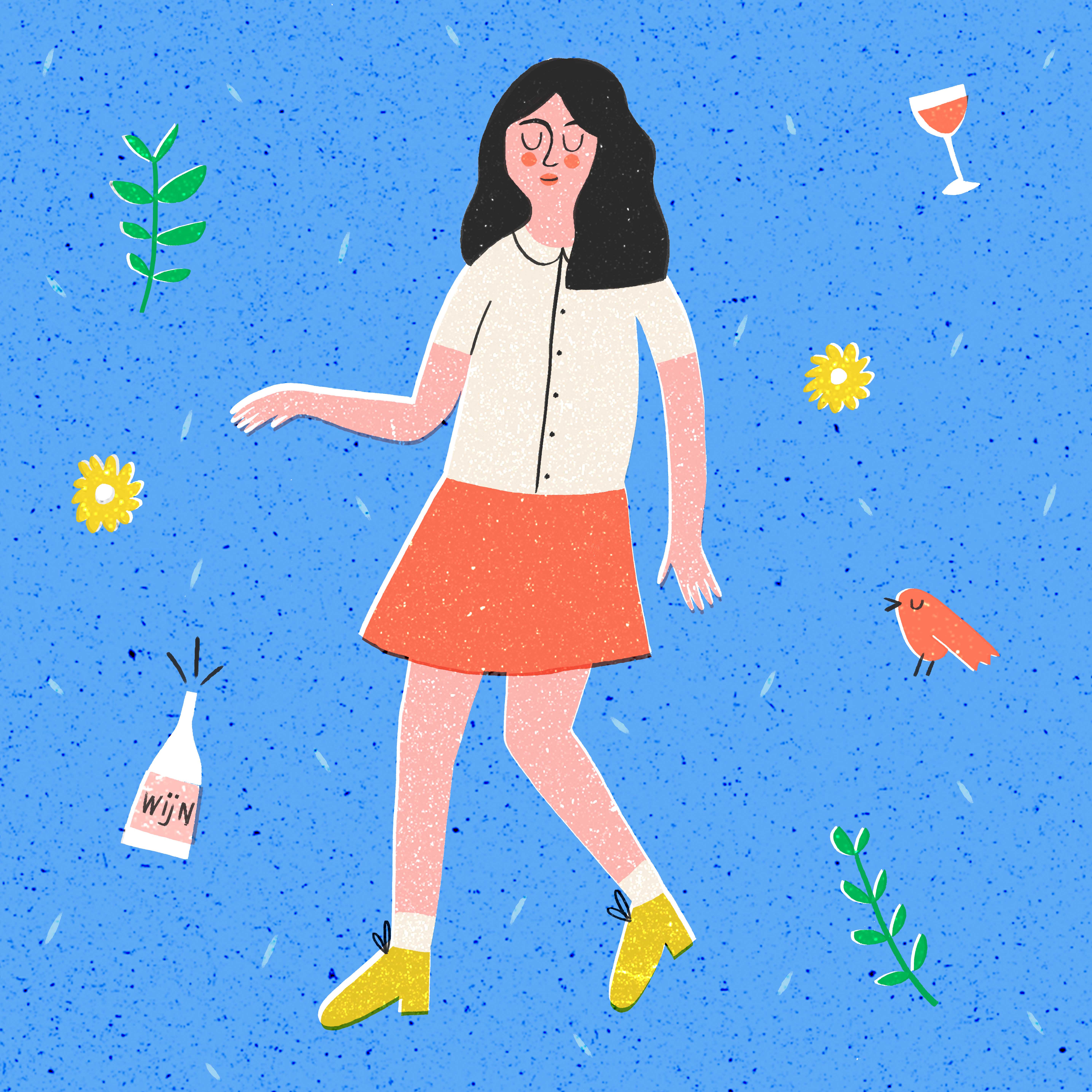 2. Tell us about your aesthetic.
I'm still trying to find a style that is truly my own. I like simple illustrations that look a bit imperfect. I prefer to use vivid colors, especially pink! Lately I like to experiment with different textures.
3. What is your favourite medium and why?
At first I used to paint a lot with gouache, but today most of the time I draw digital. I'm still discovering all the possibilities of working digitally. Occasionally I go screenprinting with my husband (@studio_stoutpoep). We prepare our designs digitally. It's always very exciting to see the actual result!
4. What is your artistic process like?
When I have an idea, I start drawing on paper, mostly on the train on my way to work. But I always have paper and pencil with me, because inspiration can come anytime, anywhere! When I'm home, I turn the sketches into digital illustrations, playing with different colors and textures.
5. Who and/or what inspires your work?
Daily life, nature and work of other artists (such as Louise Lockhart, Kate Pugsley, Naomi Wilkinson, Daria Solak...).
6. What role does art play in your life? How does it change the way you view the world?
I think art is an important part of my personality. It helps me to observe better and see beauty in all kinds of things. It's also a great medium to express myself.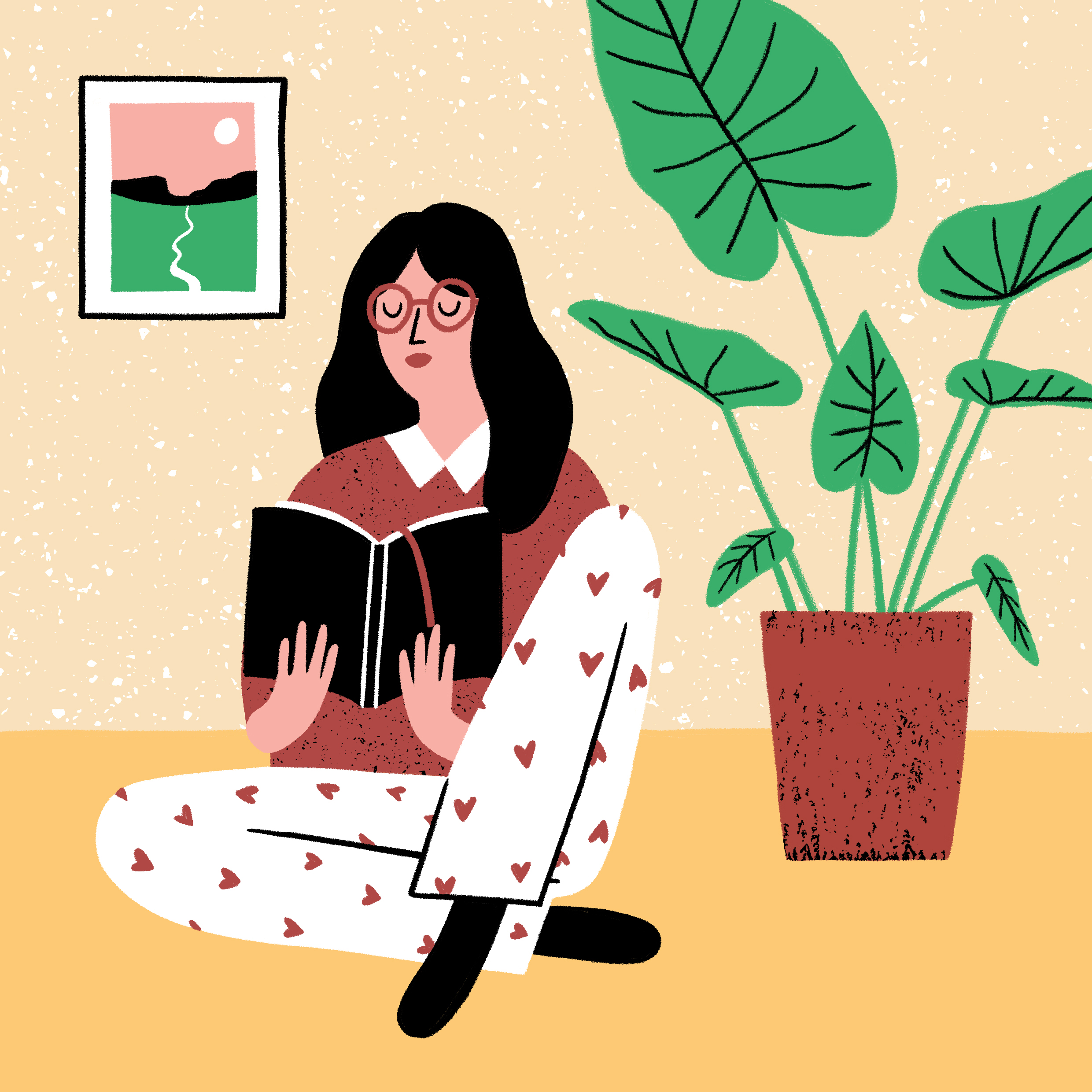 7. Where did you study?
I studied interior architecture at Artesis in Antwerp. I also have a degree in heritage studies at the University of Antwerp. During my studies I got more and more interested in graphic design and later on in illustration as well. I now wish I had studied illustration or graphic design, but it's never too late for that, so who knows…
8. Where do you see yourself in five years?
I always liked the idea of doing multiple jobs. I would love to have my own bussines (in illustration), but at the same time work at a cool graphic design studio.
9. What about in ten?
If possible still working for myself combined with other jobs, side projects, …. Maybe involve some traveling in it, we shall see ;-)
10. What do you hope to achieve with your art?
I hope people enjoy my illustrations and can be moved by them in some way. Maybe one day I hope I can inspire others. Aside from that I think art can be a powerful tool to spread a message, to make people aware of things.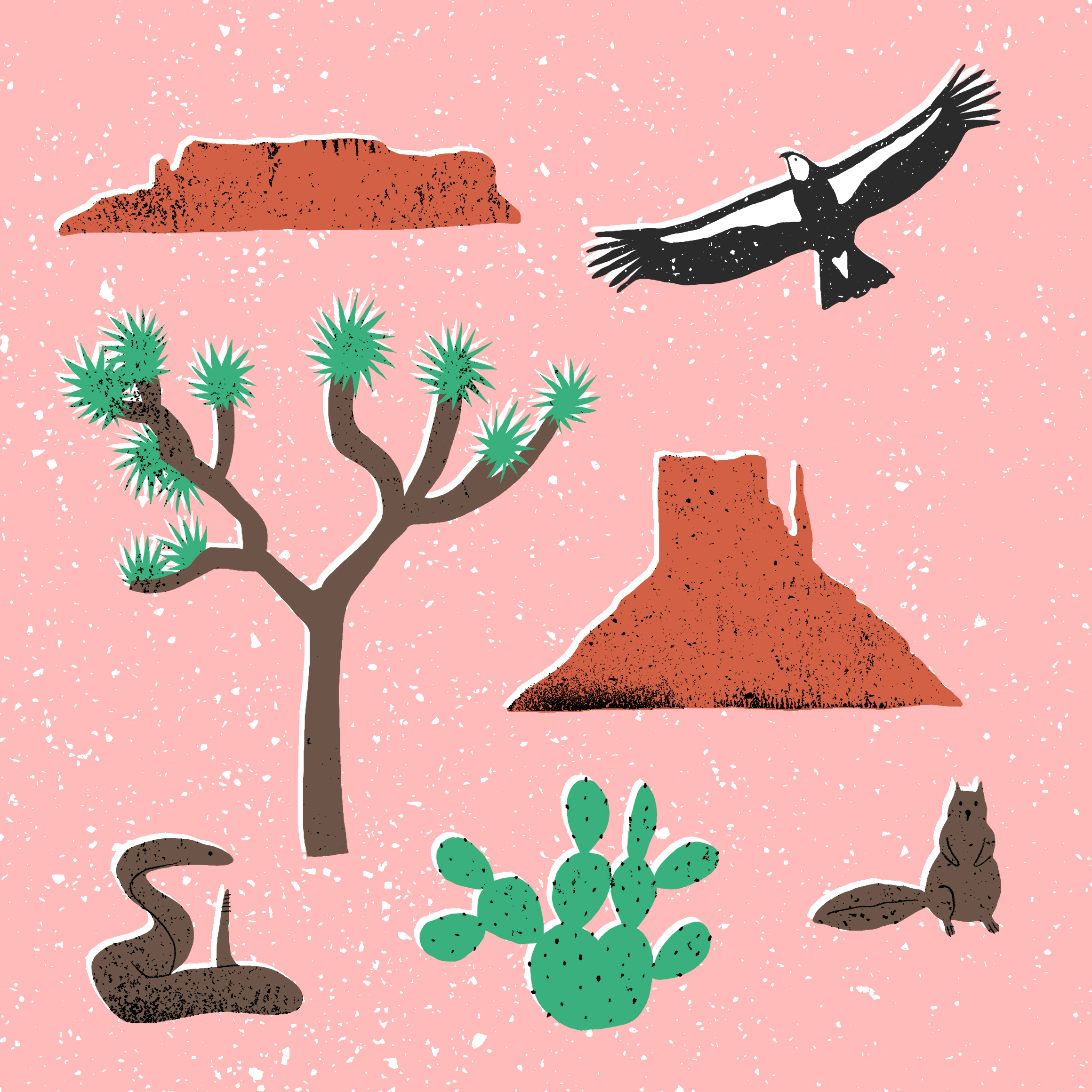 11. Now, tell us a little more about you as a person: what is your favourite food?
Pasta and candy not mixed up together.
12. Favourite book?
That's a difficult question, I like a lot of books. At the moment i'm reading 'A vagabond for beauty', a collection of letters beautifully written by Everett Ruess between 1930-1934 about the love for nature and adventure.
13. Favourite genre of music?
sixties, eighties (lots of guilty pleasures there), indie-folk, … and many many more.
14. What are your hobbies?
Aside from drawing I love traveling. I prefer hiking and camping in nature. I like to discover beautiful and remote places. In Antwerp I attend weekly circus training sessions at the local circus school. I'm not very good at it though, but I really enjoy it. I also like to sing when I'm home alone.
15. If you weren't an artist, what would you be?
Working as a park ranger in a national park sounds cool :-)