Instagram: @kb.illustrates
1. What's your story? Where are you from?
Hello! I'm Kathleen! I am 27, currently living in Chicago with my triplet sister. I work as a bookkeeper and editor for my mom's small, sports nutrition consulting business. Although I just began my digital illustration journey six or so months ago, I've always loved being creative -drawing, sewing, painting etc -so am so glad I've found the illustration community, which is a huge inspiration to me. I would love to potentially have a career in illustration someday!
2. Tell us about your aesthetic.
I would say my aesthetic is still evolving, as I have so much to learn and skills to gain. I've been alternating between a more cartoony/graphic feel with people and fashion as my main subjects, and a more hyper-realistic feel focused on everyday objects. I have always been drawn to pastel colors, specifically the way they contrast with black and white.
3. What is your favourite medium and why?
Watercolor will always be my first love, as it's the first medium I really starting making personal art with many years ago. But I have to say that digital illustration has really changed my life! It sounds cheesy, but I really only dabbled in traditional art randomly for a class here or there, and so having this new digital medium to explore and experiment with has been life-changing! It is also so motivating to watch instructional videos on new skills to learn and to be inspired by others in the illustration community.
4. What is your artistic process like?
For a while, I was mostly sketching right from my mind into Procreate, or looking at Pinterest briefly for inspiration. I also take a lot of my own reference photos. More recently, to strengthen my digital art overall, I've decided to try to get back into drawing by hand in a sketchbook first -to be more patient and really focus on composition, form, etc so that when I finally move to my iPad, it's easier to see where I want to go with my piece instead of having it be a bit of a mess. My brain tends to have so many ideas that if I don't plan out my piece heavily at the beginning, I end up with a chaotic canvas that's harder to pare down. Overall, I'm just trying to be a bit more intentional in what I'm creating.
5. Who and/or what inspires your work?
Having studied anthropology, I am always inspired by people and the way every one of us lives day to day. I love learning about how things work, what people's jobs are like, why they chose to wear that specific blue polka dot shirt with those orange socks to their in-law's wedding. I love taking somewhat mundane things like household objects, toothbrushes, shoes, and transforming them using unique colors and light so that people might see them in a different way. I've also always wanted to be a fashion designer, so I love that illustration lets me be a fashion designer via the outfits I depict my subjects wearing, which are often right from my head! It allows me to design without physical waste, which is more sustainable. I'm also inspired by my brother, who is an architect and an amazing traditional artist, and my sister, who dabbles in photography and is always willing to be a last set of eyes on my art before I finish it.
6. What role does art play in your life? How does it change the way you view the world?
I once read a comic by an artist on Instagram (I feel bad I don't remember the account!) that depicts an artist turning to her artist partner while watching the medical show Grey's Anatomy, saying "Do you think what we do is as important as what they're doing?" To which the partner responded, "They save lives, but we make life worth living." It has always stuck with me because I really think art has the ability to save the soul, especially lost souls. Having personally struggled for years with some health issues, creating has brought me both a useful distraction and a personal peace of mind, while seeing other people's art has brought me endless joy and connection. Illustrating has truly brought me back home to my true self, and I'm so grateful to keep learning and growing and being a part of this discipline.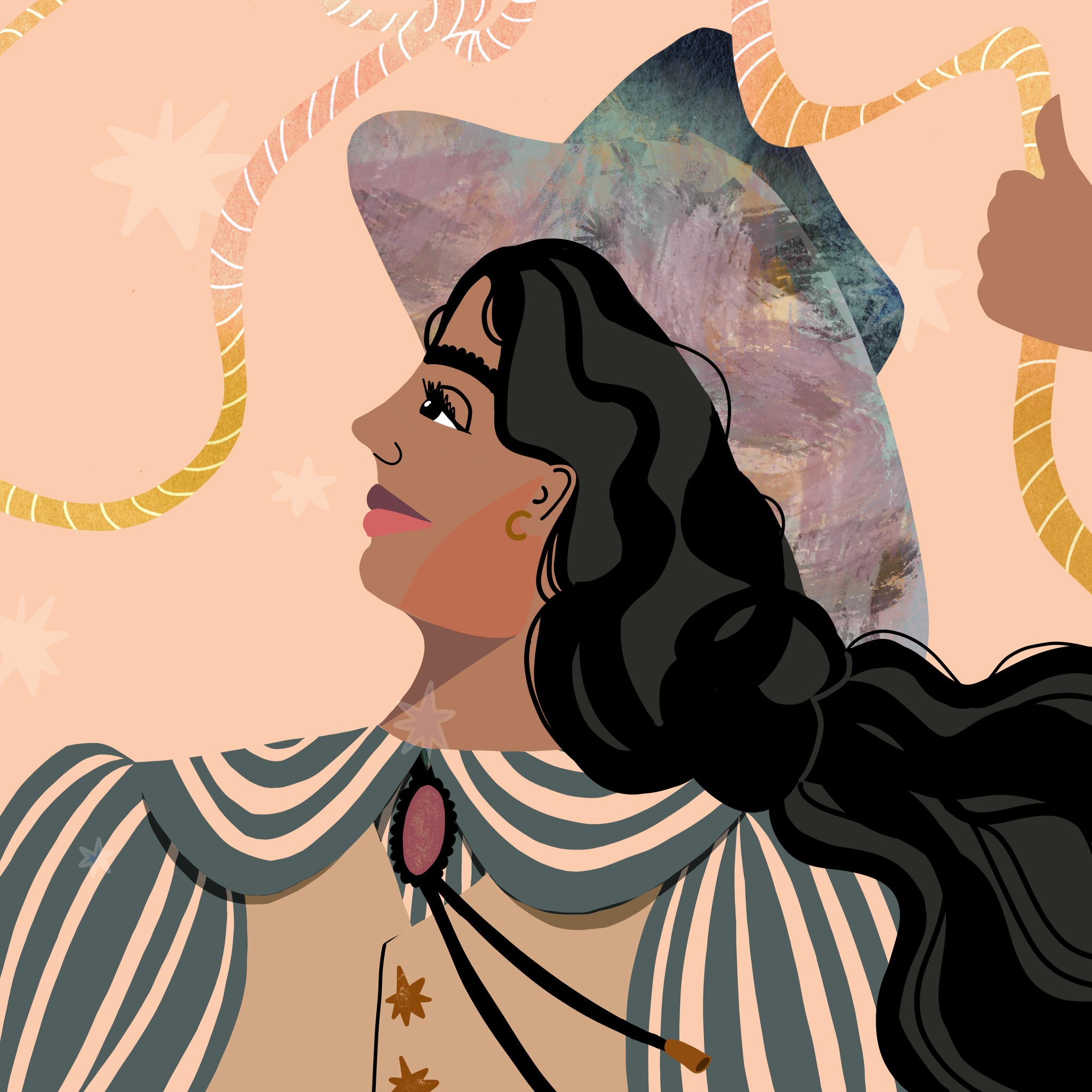 7. Where did you study?
I studied anthropology at Washington University in St. Louis. I loved it so much! The school allows you to minor in other areas of study, so I was able to get a minor in design through its art school. I took half drawing/illustration classes and half fashion classes, with some amazing teachers! I am also currently pursuing a Fashion Certificate through the School of the Art Institute of Chicago's Continuing Studies program, where I've dabbled in electives in graphic design and painting. I would love to be a student in some form for the rest of my life!
8. Where do you see yourself in five years?
I would love to be working in any sort of creative job, whether that be fashion, illustration, or any sort of design. I would love to create something sustainable, and in a way that makes people happy, and to do so for a living would be a dream! Mostly I just want to be at peace, and to be proud of my work and life and to be surrounded by family and friends.
9. What about in ten?
I hope to still be creating and learning and enjoying time with my friends and family, and maybe be a part of a close-knit local art community. I would love to own a little studio someday with some crackling summer thunderstorms lighting up the sky while I draw or paint cosily inside by candlelight, watching from the window. Maybe a dachshund or chihuahua curled up nearby?
10. What do you hope to achieve with your art?
I had a friend recently say my art is the kind of art that "brings a smile to your face," and that made me so happy! Past teachers have called my fashion designs "whimsical" or "silly" and I like the idea that my art can bring people a break from their worries, and can remind them (and myself too) to not always take life so seriously. I hope my art resonates with people and reminds them we are all humans who get one life to be our true selves and to be kind to each other. If my art makes others as happy as it does me to create it (and as happy as other people's art makes me) then that's it for me!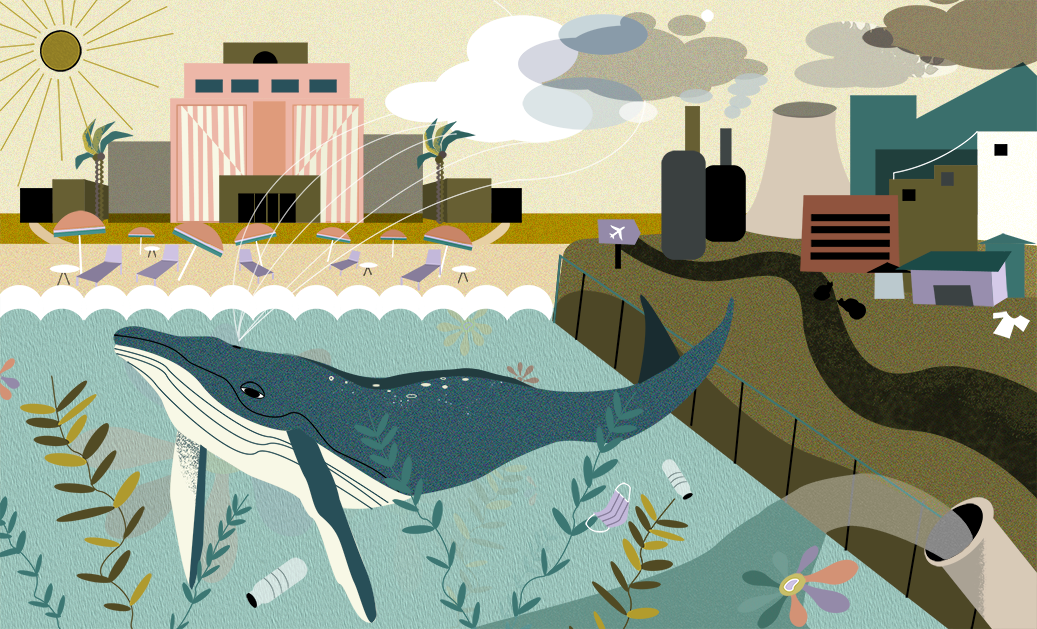 11. Now, tell us a little more about you as a person: what is your favourite food?
I am most likely the most allergenic person you'll ever meet, so my food choices tend to be pretty repetitive and simple. I drank a hot chocolate almost every morning in college (my roommate still makes fun of me for this!) so I am definitely a chocolate lover, but in the end, if it's sweet or salty, salty will always win. I'm a big lover of anything potato-derived, as long as it's not a sweet potato. Never sweet potato.
12. Favourite book?
In the last few years, I've gotten really into historical fiction. The mixture of historical context (and so anthropology!) and the creative writing narrative style of fiction is so thrilling to me! I think I will have to say Kate Quinn's The Huntress as of right now -such a page-turner with fantastic characterization. One other recent favorite would also be Dune, as it was my first time reading it. Can't wait for the movie!
13. Favourite genre of music?
I would almost exclusively be listening to songs from the early 2000s (not a bad thing, I stand by them!!) if it weren't for my sister's great music taste and ability to find smaller musicians on Spotify for me. I love music, but am the worst when it comes to remembering song names or even artists' names, and feel so bad about that. I love "chill" music and folk/Americana, but if I have to choose one musician, it would be Andrew Combs. His songwriting and voice together are just a beautiful, talent-filled combination, and he paints too!
14. What are your hobbies?
I enjoy pattern-making/designing my own designs and then sewing them. I'm still in the process of improving my skills but would love to keep making things I feel proud enough to wear in public. Besides drawing and painting, I would say I am a huge movie and TV fan. Going to the movie theatre with a small group of friends is one of my favorite things to do.
15. If you weren't an artist, what would you be?
I love this question because I'm still in the process of thinking of myself as an artist. I feel like the question is usually reversed, and I'm saying if I could be anything, it would be an artist! So if I weren't an aspiring artist or pursuing a creative career, I would say I would be an anthropologist -not an armchair anthropologist, but one who actually immerses themselves in the culture they are studying in a respectful way. One who writes an ethnography that brings smaller, rich cultures to life on the page for readers to learn more about. An author of any kind would be cool -one who gets to be involved in TV production or movie based on their work even cooler!