Instagram:
@kchandlerart
1. What's your story? Where are you from?
Hey hello! My name is Katie, I'm a commercial illustrator and plant parent on a mission to turn shapes into empathy. I was born blessed in the midwest in Akron, Ohio. I currently live in Columbus, Ohio where I work as a designer, freelancer, and member of the international design squad, Pretty Picture Club.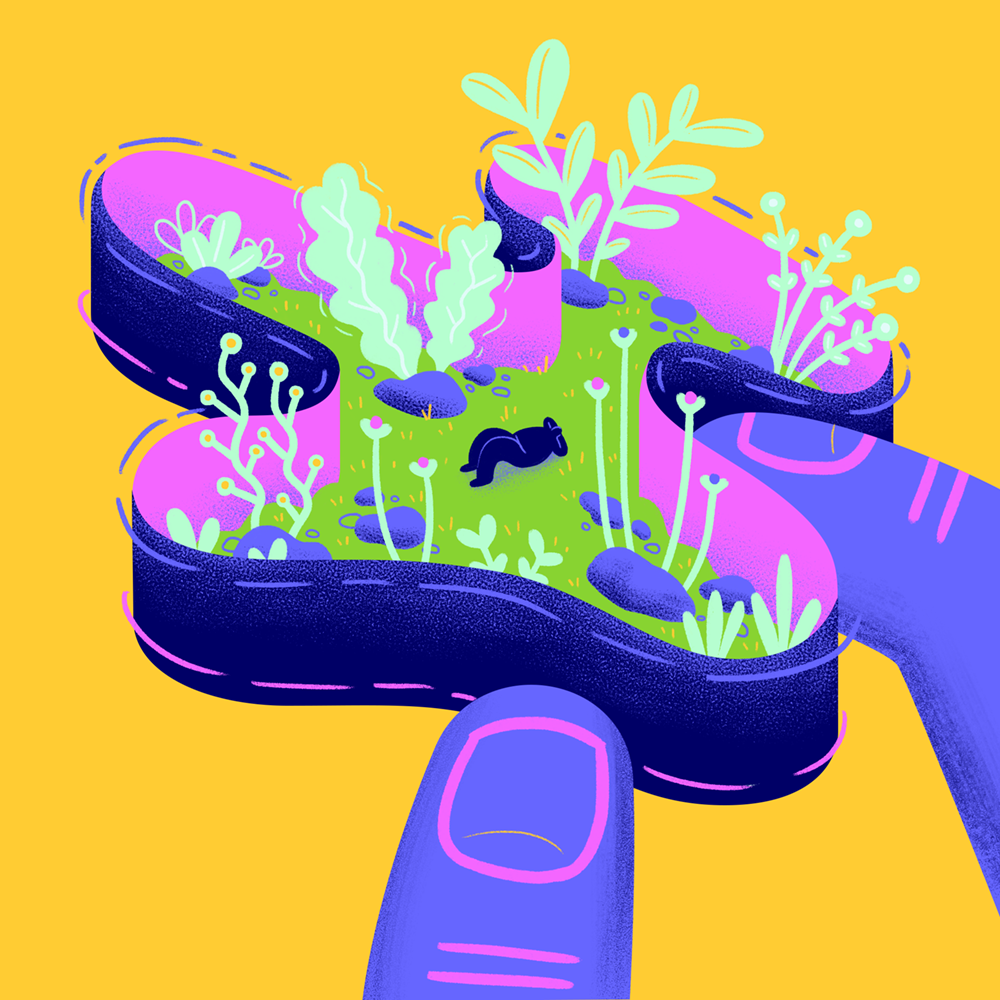 2. Tell us about your aesthetic.
Bold color and fluid forms that are generally bright, approachable, and somewhat surreal. I have a mixed background of graphic design and illustration, so I tend to have a very 'designy' approach to the way I think and work.
3. What is your favourite medium and why?
Adobe Illustrator and Photoshop became fast friends of mine when I was first introduced. However, if I had to chose a traditional medium it would have to be printmaking, screen printing in particular will always have a home in my heart. There's something about the challenge of having to think through ink and each layer of the design, it makes the labor intensity so beautifully worth it.
4. What is your artistic process like?
It really depends on the project! Starting from that first visit of curiosity, then to my sketchbook. Most often it starts with me jotting down bits of lists, thoughts and associations to construct an idea. From there, I usually go into sketches and making a layout foundation. Occasionally, I like the spontaneity of creating just to create, without overthinking it so much. Lately, I've been trying to improve thinking through the value for the viewer, which feels like a process all of its own. I love the space living between two seemingly unlike things, so I find turning big ideas into simple shapes feels natural to my thought process.
5. Who and/or what inspires your work?
Weirdly enough... problems? I really love finding ways to help others around me. My relationships really inspire me, I deeply value people. Spending a lot of time in nature and our connection to the natural world. I couldn't survive without music, admiring poetry and science, countless other artists and thinkers. Finding the extraordinary in the ordinary; being grateful.
6. What role does art play in your life? How does it change the way you view the world?
It's everything. It's my voice, it's work, it's therapy, the content I enjoy for fun. I can't really imagine my life without art as a focus. I notice it in everything around me, and encourage others to do the same when I can.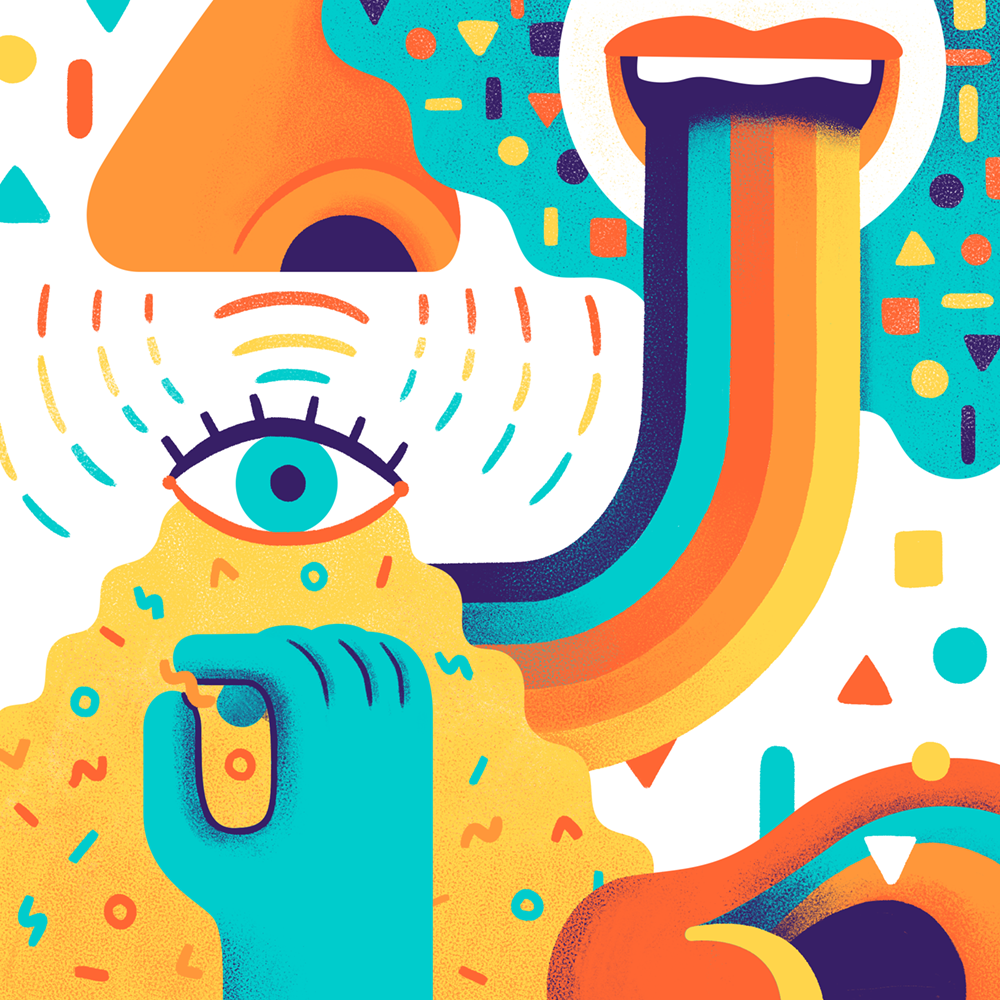 7. Where did you study?
My undergrad studies were at Columbus College of Art & Design in Columbus, Ohio majoring in Illustration.
8. Where do you see yourself in five years?
Continuing to take care of myself and caring for others, getting more travel experience, a nice little studio home in a supportive community.
9. What about in ten?
Phew, this will come up before I know it… I guess the same the 5year answer but also continuing to grow, explore, and challenge myself. Sheltered, fed, and safe - maybe with a puppy!?
10. What do you hope to achieve with your art?
Encouraging compassion and connection. Opening new perspectives, educating. Sustaining my livelihood to manage a creative career and give back to my community.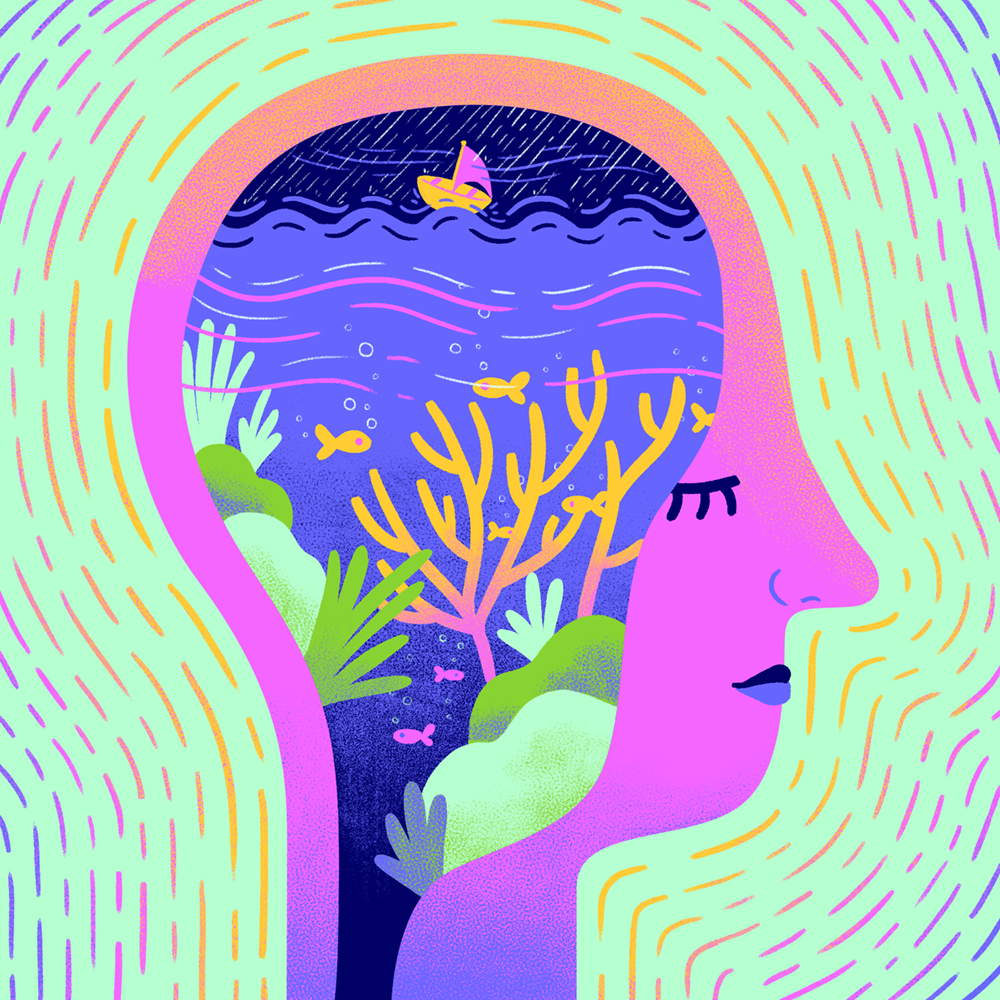 11. Now, tell us a little more about you as a person: what is your favourite food?
It's so hard to pick just one favorite! If I could pick a culture of food, I would have to say Indian or Japanese, but I'll never turn down pizza.
12. Favourite book?
A book I tend to reference over and over again is a collection of essays called, "Does It Matter?" by philosopher, Alan Watts. I found it by chance on the shelf at a thrift store for 50 cents and let's just say it's returned its investment quite well! Highly recommend.
13. Favourite genre of music?
Ooh… I have to choose? Well, in this current season of life I would probably say those lo-fi, dream pop grooves. But honestly, I have a hard time putting words to the music that moves me most, they feel like a genre of their own.
14. What are your hobbies?
I love riding my bike, walking/hiking, collecting leaves, playing guitar and ukulele, spending time with loved ones, writing, reading (nonfiction mostly, I'm one of those weirdos), and cooking!
15. If you weren't an artist, what would you be?
Something in the sciences or music; a nerdy, musical, space poet, perhaps!