Instagram:
@kee440
Website:
www.kierangabriel.com
1. What's your story? Where are you from?
I'm originally from Birkenhead, a small town that neighbours Liverpool in Northern England. But now, I currently live in London, where I work as a full-time graphic designer and freelance illustrator. Incredibly cliched in that from a young age I've always been interested in drawing and making things, ever since I saw my first episode of Art Attack.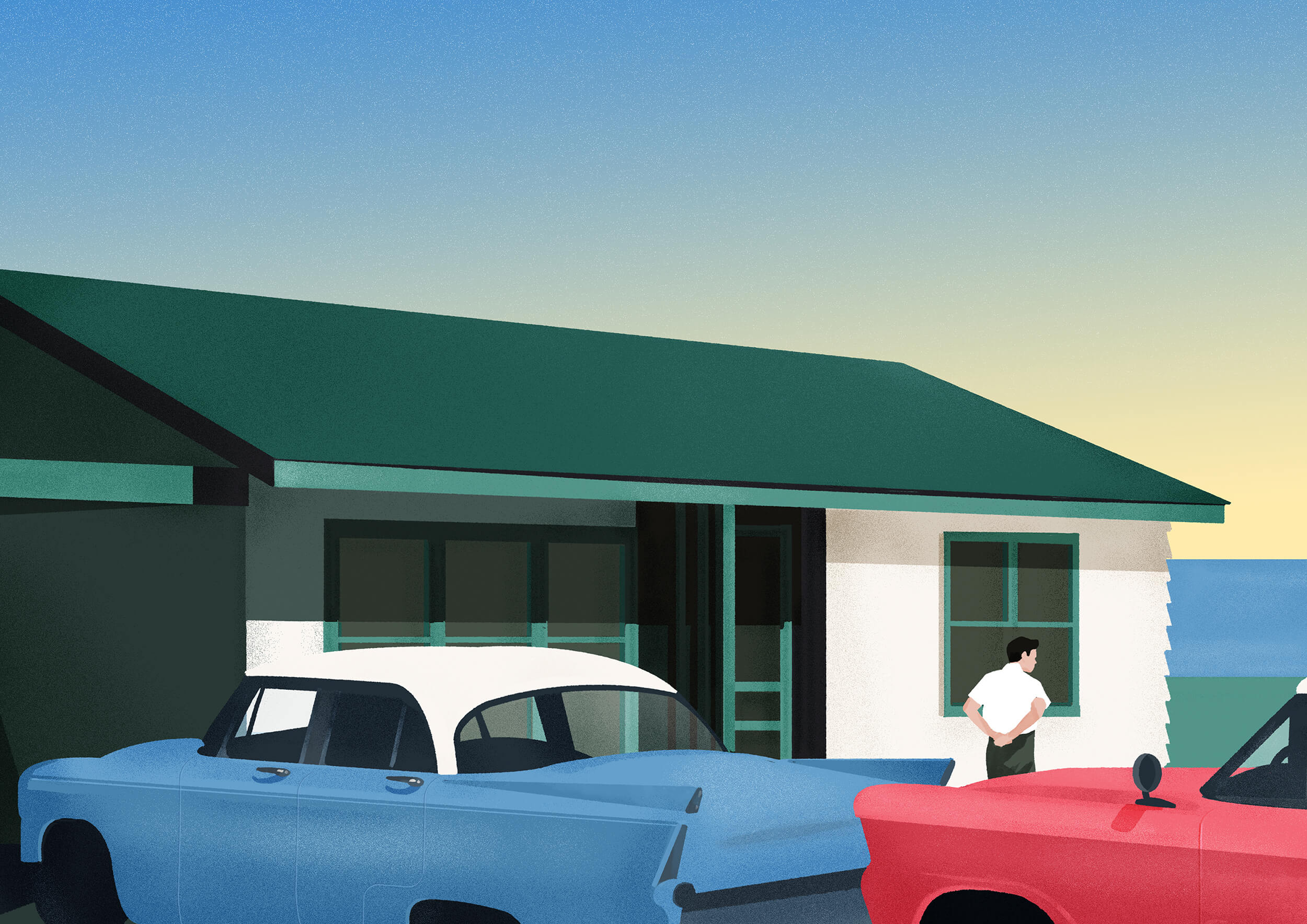 2. Tell us about your aesthetic.
Form, line, shadow and what's not there.
3. What is your favourite medium and why?
I almost entirely work digitally in Photoshop. However, I try to avoid the unfortunate cleanliness that often comes with drawing on a computer, by incorporating more analog techniques.
4. What is your artistic process like?
Starting with a clear idea of the final outcome in my head, before sketching a small thumbnail rough that allows me to mock the shadow and highlight values, which forces me to limit my palette. After that I'll dive straight into the final piece, often navigating the frustration of it sometimes not going to plan. A lot of perseverance.
5. Who and/or what inspires your work?
Walking, looking and absorbing things around me. Seeing how the daylight hits a wall, how a shadow bends and moves across an object, how it falls through a window. In terms of the work of others - I've forever been inspired by David Hockney and Edward Hopper, they remain the two I consistently come back to. There's always something new to find within a painting you've already spent hours looking at. Additionally, recently I'm a big fan of the works of Tatsuro Kiuchi and George Shaw.
6. What role does art play in your life? How does it change the way you view the world?
Art can provide escapism and respite, but it can't shield you from what's happening within the world.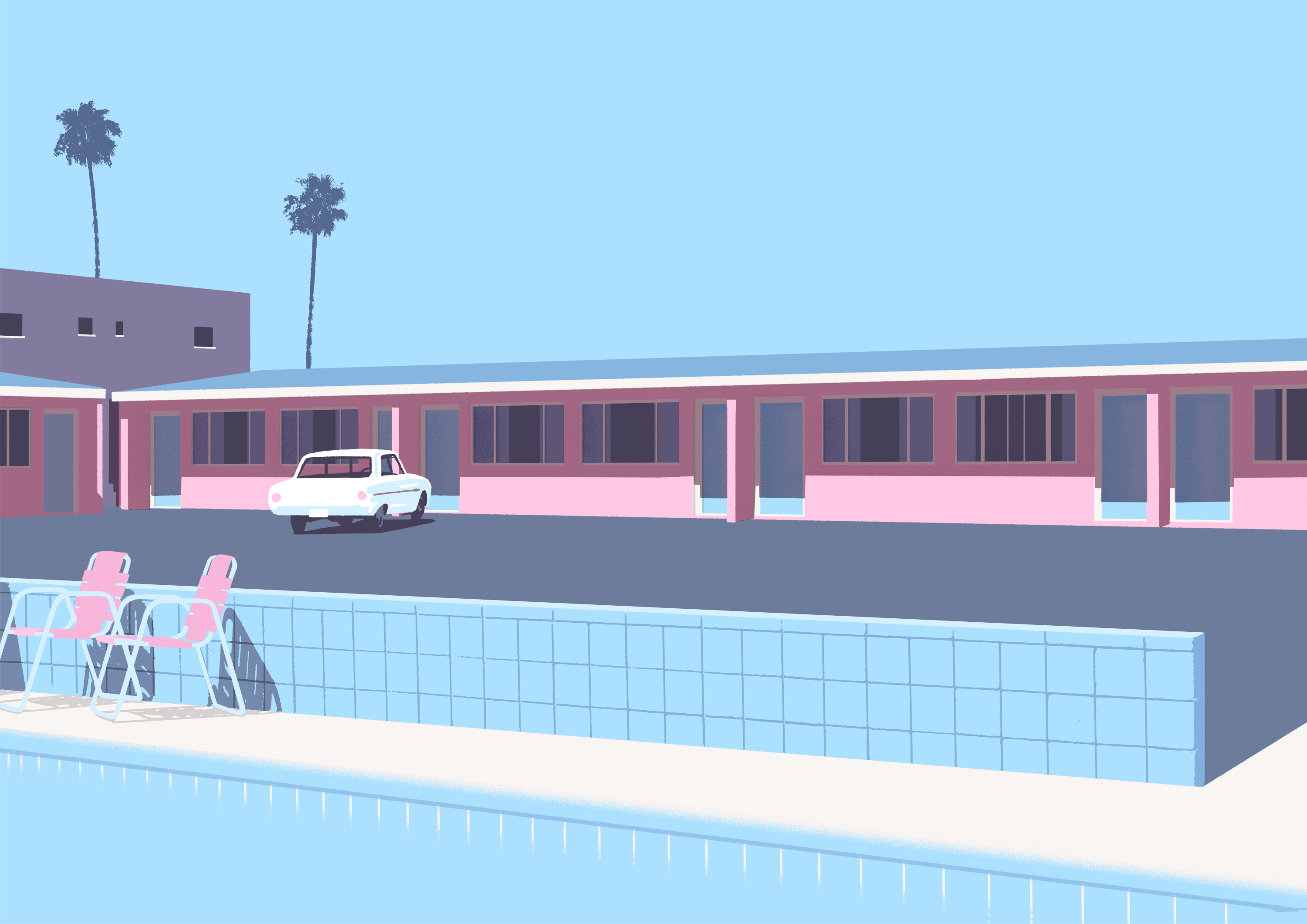 7. Where did you study?
I studied at a small University by the sea in Blackpool, England. A course that not only taught me the value of simply working but to also not stop working.
8. Where do you see yourself in five years?
Alive and constantly creating my best work.
9. What about in ten?
Creating better work than I did 5 years ago.
10. What do you hope to achieve with your art?
All I can hope for is that someone likes it enough to hang it on their wall.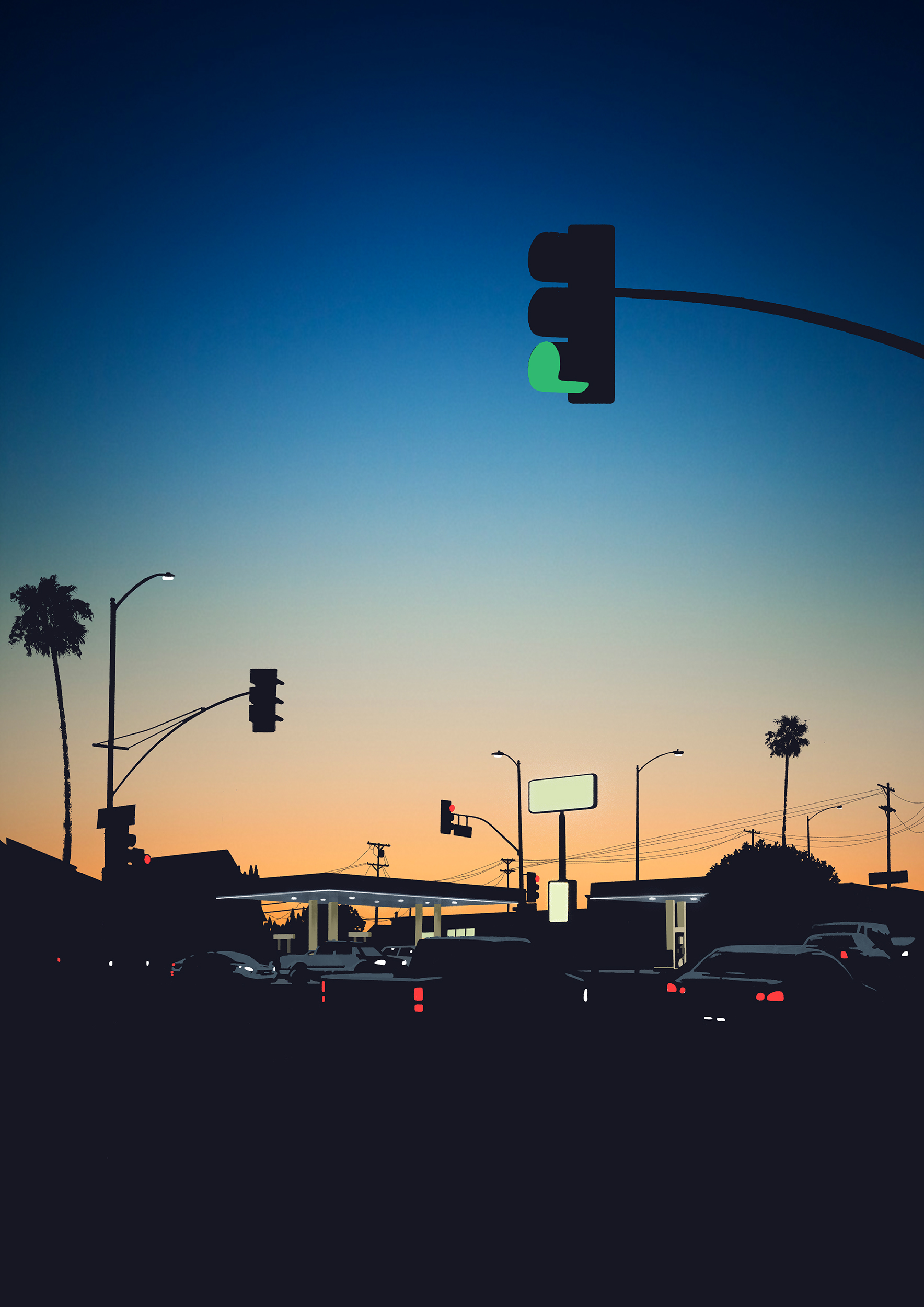 11. Now, tell us a little more about you as a person: what is your favourite food?
I'm a big fan of a crisp butty.
12. Favourite book?
If On A Winter's Night A Traveller by Italo Calvino
13. Favourite genre of music?
The Beatles.
14. What are your hobbies?
Walking, listening to music.
15. If you weren't an artist, what would you be?
Considerably more unhappy.