Instagram:
@keith_negley
Twitter:
@keithnegley
Tumblr:
keithnegley.tumblr.com
Website:
www.keithnegley.com
1. What's your story? Where are you from?
I grew up in a small Wisconsin town. My dad worked in a ship yard and my mom was the manager of the local video store. I've been working as a freelance illustrator for 16 years now. I've lived in Milwaukee Wisconsin, Seattle, Wa, Brooklyn NYC and now I'm in Bellingham, WA.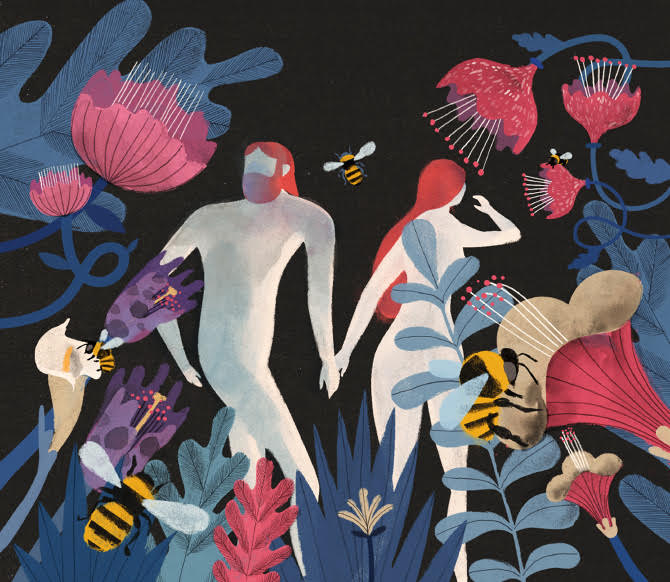 2. Tell us about your aesthetic.
Geometric shapes juxtaposed with abstract expressionist tendencies. Variety of textures, and mixed media.
3. What is your favourite medium and why?
I don't think I have a favorite. I really love the control that comes with working in Adobe Illustrator and Photoshop, but the happy accidents that occur when working with paint, charcoal and cut paper are really magical and paramount to my work. I also don't stick to one particular way of working and will use whatever I find laying around as it suits me.
4. What is your artistic process like?
Usually, I start out in Adobe Illustrator and block out my compositions and then I end up in Photoshop collaging the final art together with scanned in elements like cut paper, magazine clippings, tempera paint, pencil, charcoal etc.
5. Who and/or what inspires your work?
I love medieval art, mid-century folk art and abstract expressionists. I like work that doesn't look perfect. I love incorrect perspectives and anatomically incorrect proportions. I find mistakes really exciting and love elements of randomness. Morris Hirshfield, Cy Twombly, Basquiat to name a few.
6. What role does art play in your life? How does it change the way you view the world?
Art is my passion, my hobby as well as my vocation so it plays multiple roles but I can say I think being an artist the world is a more playful place than it would be if I wasn't an artist.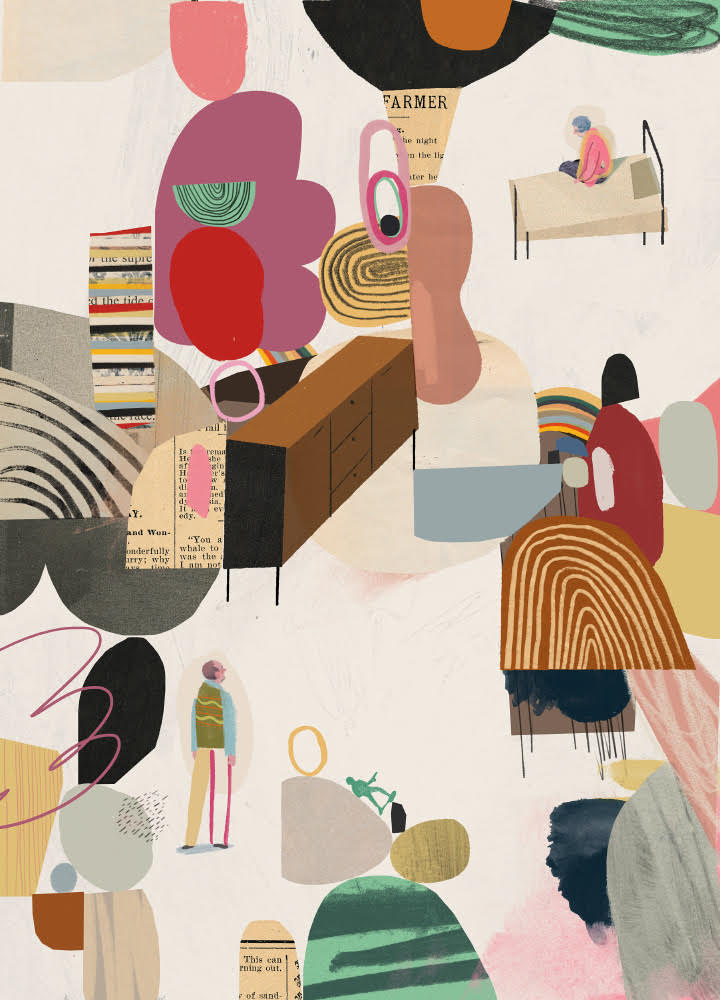 7. Where did you study?
I studied illustration at the Milwaukee Institute of Art and Design where I received my BFA (class of 2000), and I was in the Illustration as Visual Essay MFA Program at the School of Visual Arts in NYC (class of 2013).
8. Where do you see yourself in five years?
Hopefully, knee deep in another picture book I've written!
9. What about in ten?
I'd love to be working full time on picture books by then and be able to take the time to teach a college course or two.
10. What do you hope to achieve with your art?
I'm always working to push the medium of illustration to a higher level, and erode the line that separates it from fine art.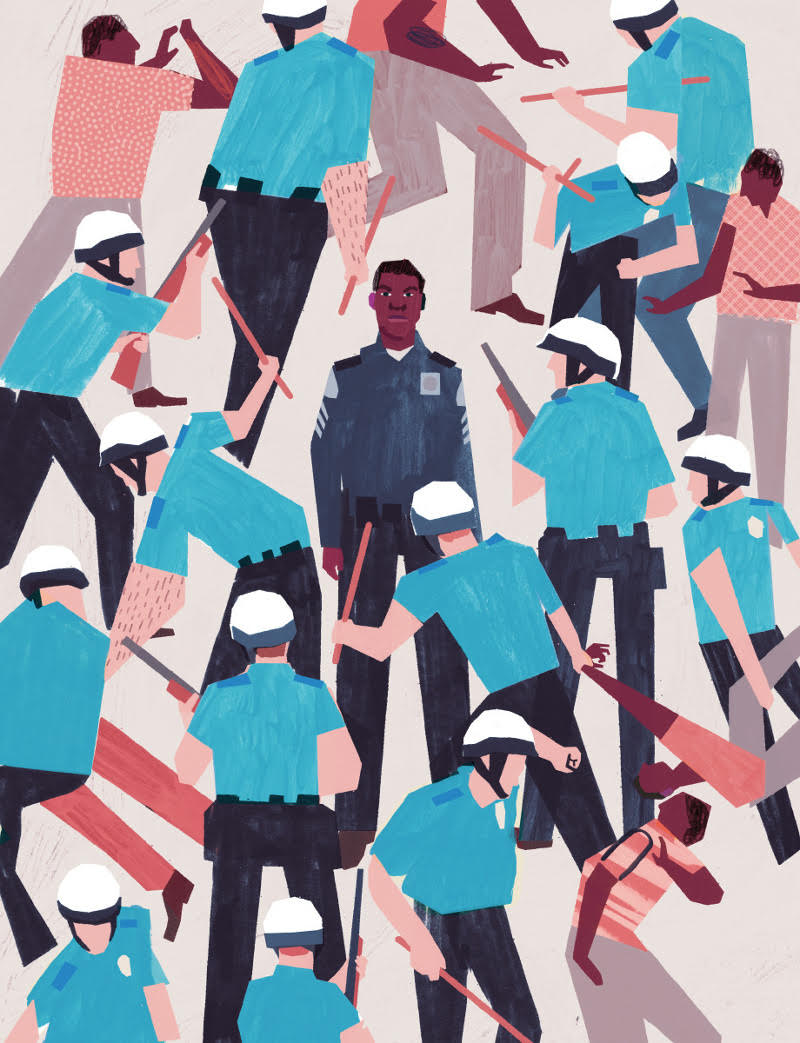 11. Now, tell us a little more about you as a person: what is your favourite food?
Veggie Pho with fried tofu and espresso ice cream!
12. Favourite book?
Probably Tipping Point by Malcolm Gladwell.
13. Favourite genre of music?
Experimental, minimalist, avant garde.
14. What are your hobbies?
I like to make music when I can spare the time. I'm really into analog synthesizers and vintage drum sets.
15. If you weren't an artist, what would you be?
In a dream world maybe working in the music industry in some capacity, either producing or as a sound engineer, but more realistically, I'd probably be working at a FedEx Office making copies for people.