Instagram:
@kerriibrown
1. What's your story? Where are you from?
Hi guys! I'm Kerri and I'm a freelance illustrator from the U.K. I'd say I've always been a creative bug right from the beginning. I grew up training as a classical ballerina but always knew that art was going to direct my future career. I discovered my passion for illustration when I went to fashion college in London where illustration was definitely my strongest point…let's not talk about garment production or sewing!
When I travelled to Bali to study a short course in tropical architecture, I found myself inspired by the local tattoo artists and illustrators and instantly fell in love with the iPad Pro which most of them were using and discovered drawing digitally with a pencil for the first time. When I came back from Bali, I had to save up and buy one myself and I have been drawing every day ever since.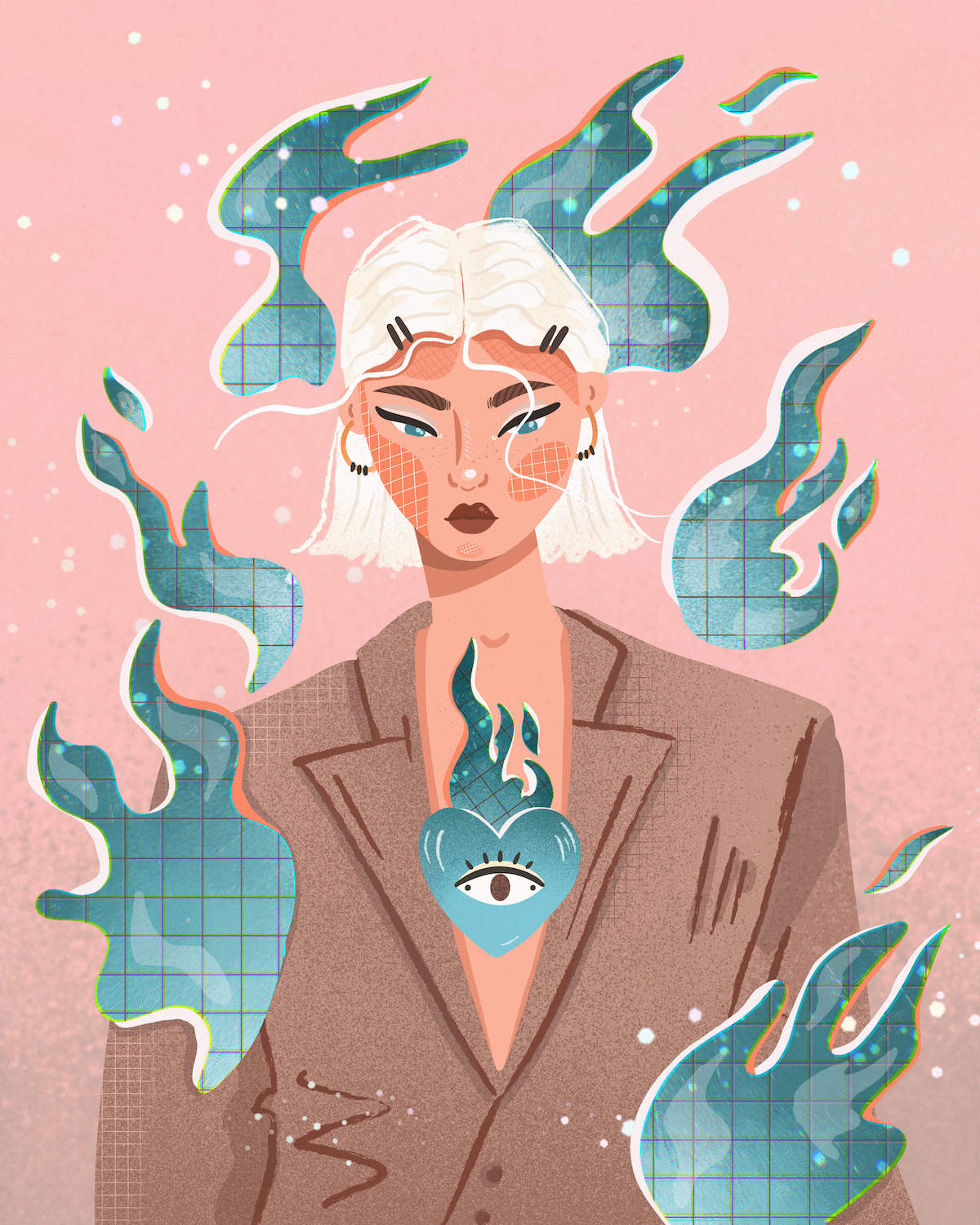 2. Tell us about your aesthetic.
Fashion illustration will always be my main influence. I love drawing people and characters that represent a certain mood that is usually bold and sassy, I'd say my alter ego shines through most of the characters I draw. My overall style consists of a quirky concoction of current trends mixed with playful colour palettes resulting in bold stylised characters.
3. What is your favourite medium and why?
When I used to draw traditionally, I always found myself working with watercolours and then working back into drawings with fineliners/posca pens. I never thought I was that patient when it came to creating art so I loved any medium that allowed me to bring my vision to life quickly. This is why digital art has changed my life! I love using the Procreate App, it has really allowed me to experiment and bring my ideas to life without wasting any medium.
4. What is your artistic process like?
I usually start off with a couple of images from Pinterest, I like to pick n' mix certain concepts from the images to help me create my character. I have also loved working from vintage vogue magazines because sometimes it's nice working from an image that most likely hasn't been seen before, it's also a break from the digital world!
I'm still working on colour palettes! I usually just go with the flow now, often focusing on a minimal colour palette often changing and experimenting towards the end using Procreates editing features.
5. Who and/or what inspires your work?
People, life, fashion! I miss travelling and meeting people. When I was in Bali I was heavily influenced by the creative people around me, I love meeting people who have interesting personalities and aren't afraid to set their own fashion trends. Artists like Bijou Karman inspires me a lot!
6. What role does art play in your life? How does it change the way you view the world?
Art is life! Now that I've focused more on illustration as a career, I feel like I have a super power. Being able to inspire others, connect and make someone smile with a personal commission really is the best feeling in the world. I've enjoyed the challenge of building a community on instagram with artists and it has taught me how to be more patient with the creative and spiritual process that comes with making art, and to be supportive, compassionate and understanding for other people on the same journey.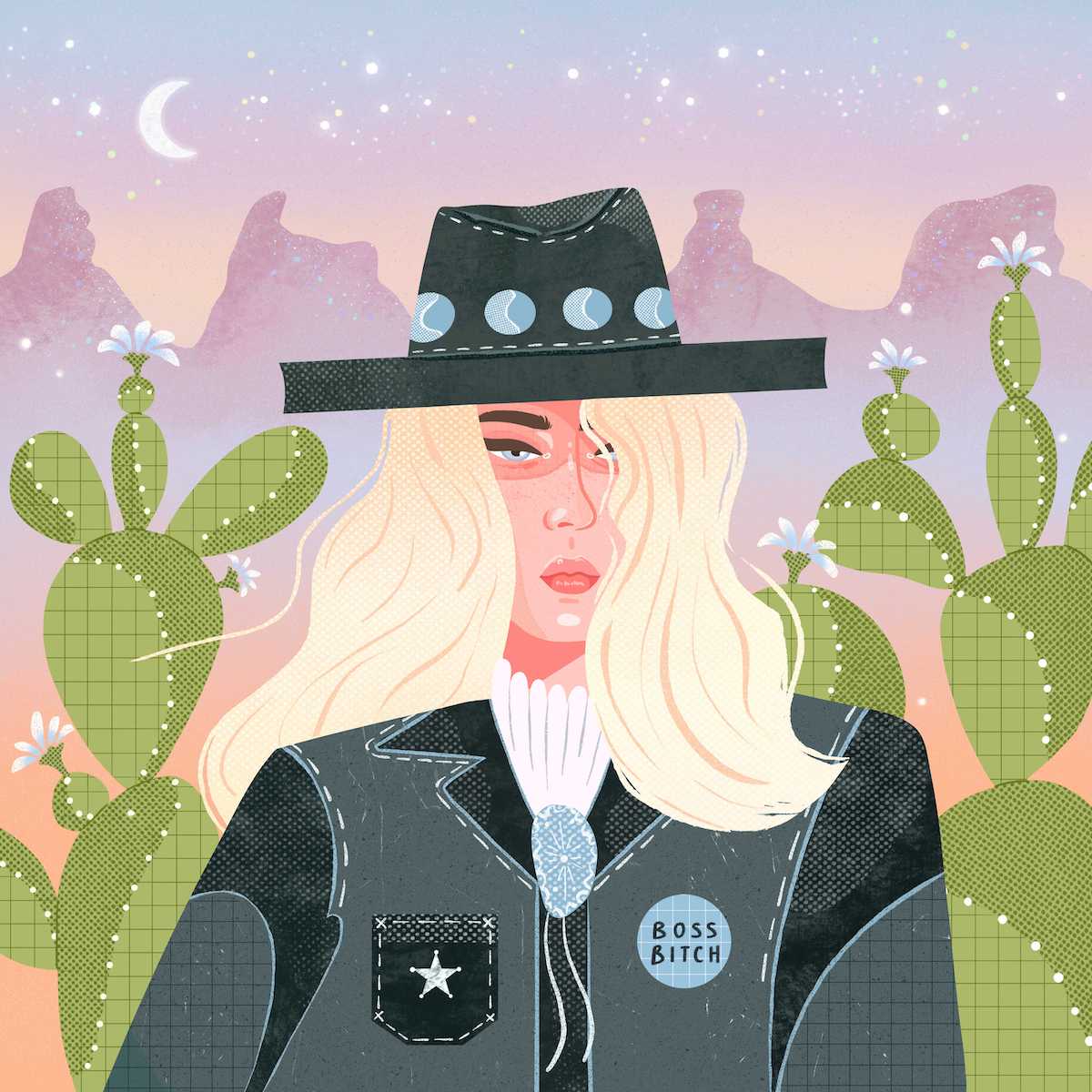 7. Where did you study?
I studied at The Fashion Retail Academy in London. I survived maybe 3 months at an Arts University studying textiles until I realised it just wasn't for me. I'm a self-taught illustrator and I have been working as a freelancer for over two years now.
8. Where do you see yourself in five years?
I hope I have a bit more of a life in five years time. Trying to stay motivated/sane/inspired creatively during the pandemic has been difficult but I hope in the next couple of years I will thrive as a creative and be working and connecting with other creative people around the world. I hope I get the chance to travel more and make some new memories with friends and family.
9. What about in ten?
I think having a creative mind makes me wonder and dream of living a thousand different lives. I want to live a nomadic lifestyle abroad but then I also want a cabin in the woods where I can create in my own space, cook and have like 20 cats. I do hope I find a partner in life by this point who makes me laugh! It's hard to think this far ahead but I hope I am happy in life and have achieved great things!
10. What do you hope to achieve with your art?
Art is therapy for me. At the beginning I used to get so frustrated and used to leave pieces unfinished. I had to learn a lot on my own and now that I have the answers I want to help teach creatives digital illustration. I hope to help people bring their ideas to life and also light up peoples spaces with my art.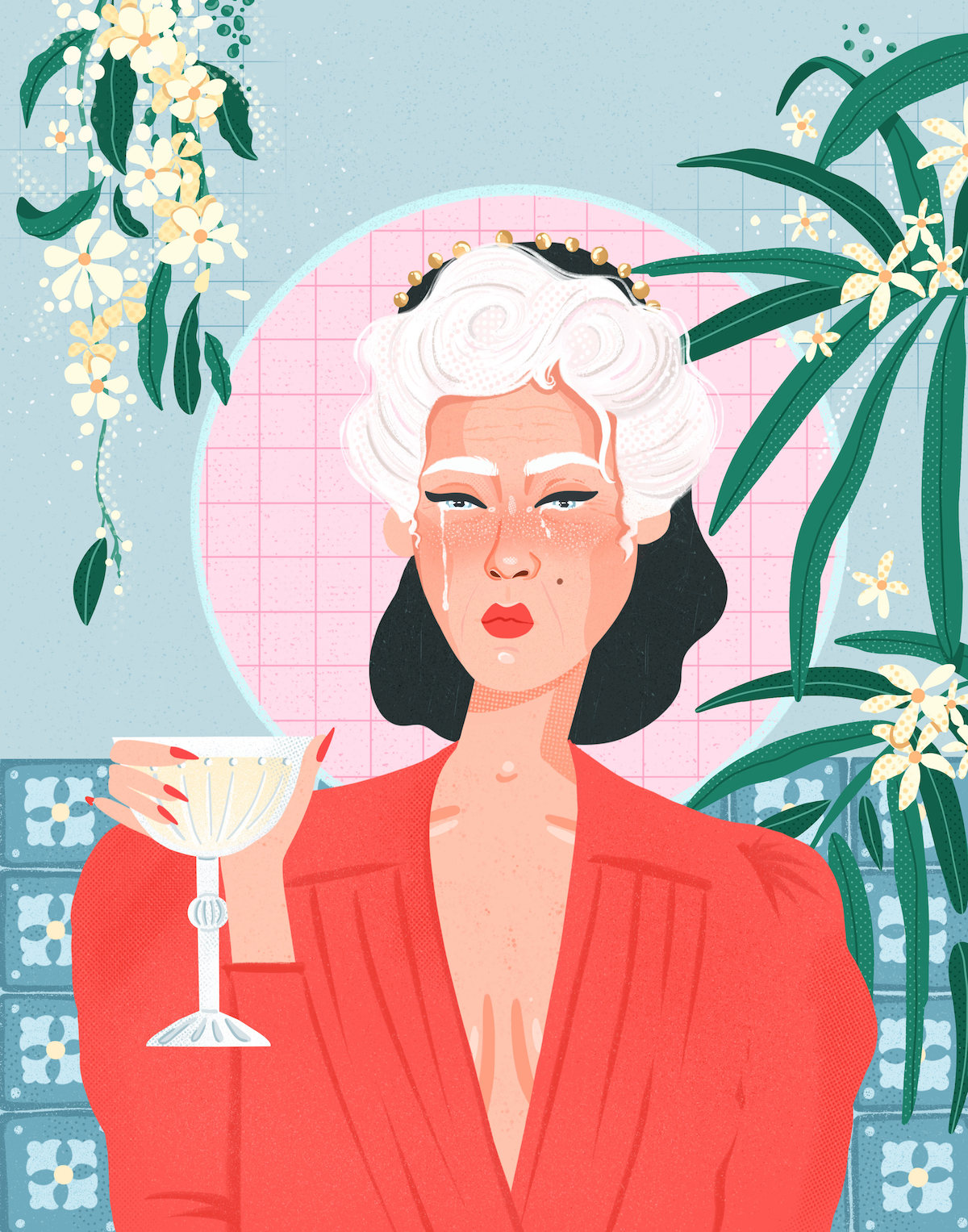 11. Now, tell us a little more about you as a person: what is your favourite food?
I love cooking so much. Since I came home from Bali I really enjoyed cooking food again because the process was so therapeutic for me. I spend a lot of time online whether it's drawing or watching TV, cooking allows me to focus and also unwind. If I had to choose one food to eat for the rest of my life it would be pasta but I love Asian food, mainly Thai/Japanese.
12. Favourite book?
I'm not much of a reader, I usually take like a year to even finish a book. I've tried to get into reading a bit more during the pandemic and actually managed to finish a book called Untamed by Glennon Doyle. I liked it because it was written in short chapters of different topics and it covered lots of interesting advice about how to live your best life.
13. Favourite genre of music?
If you actually saw my Spotify you'd be so confused. I have a mixture of genres but I absolutely cannot stand the top charts and I'll usually turn the radio off in the car. It's that bad. I love oldies/classics, Lana Del Rey, Techno, and everything from forgotten funk to super sweet soul via dishevelled disco
14. What are your hobbies?
Cooking, dancing, travelling
15. If you weren't an artist, what would you be?
I'm quite a social person so maybe I'd like to go into something like event organising or perhaps something to do with cooking. I like the idea of creating my own Airbnb experience one day, I have always loved hosting and cooking amazing meals for friends and family, it's something I'm quite passionate about!