Instagram:
@kesalt
Twitter:
@kesalt
Tumblr:
idlepassage.tumblr.com
Website:
www.kimsalt.com
1. What's your story? Where are you from?
Hello! I'm the daughter of two computer programmers; born in Manhattan, raised on Staten Island. For an only child, amusing myself was as simple as telling myself stories and drawing them on computer sheet after computer sheet. I've always loved creating art throughout my life, but after working as a graphic designer for a few years following college, I decided that I wanted to pursue illustration professionally.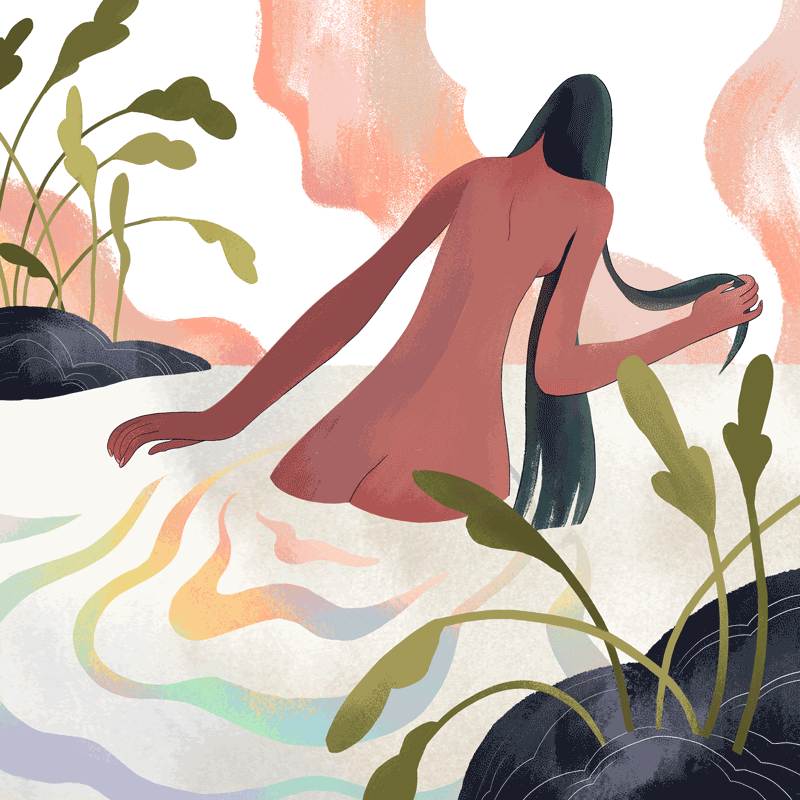 2. Tell us about your aesthetic.
The images I create hope to favor a sense of movement and whimsy. I'm always torn between simplicity and lavish detail, but we have yet to see who wins in the end.
3. What is your favourite medium and why?
Other than working digitally (which offers me flexibility and precision) I like working with ink or mechanical pencils. Ink offers a lot of messy surprises (which can be pleasant or frustrating in equal measure). Mechanical pencils are probably the most direct way for me to render forms, and the medium I'm most confident with.
4. What is your artistic process like?
If I'm working on a personal piece, I make a series of unintelligible scribbles, attempting to suss out a concept and composition, usually with a hazy idea in the back of my mind. For assignments, it's the same, only there are slightly neater sketches involved between the scribbles and the finished work. Everything involves black coffee.
5. Who and/or what inspires your work?
People watching remains one of the most most inspiring and enjoyable things for me, whether looking out a window at a cafe or walking through Manhattan. I also find dance videos really inspiring and browsing art on Pinterest.
6. What role does art play in your life? How does it change the way you view the world?
On a very practical level, it allows me to pay my rent! Beyond that, it connects me with other people who love it, learn about their lives and views and adjust my own perspective.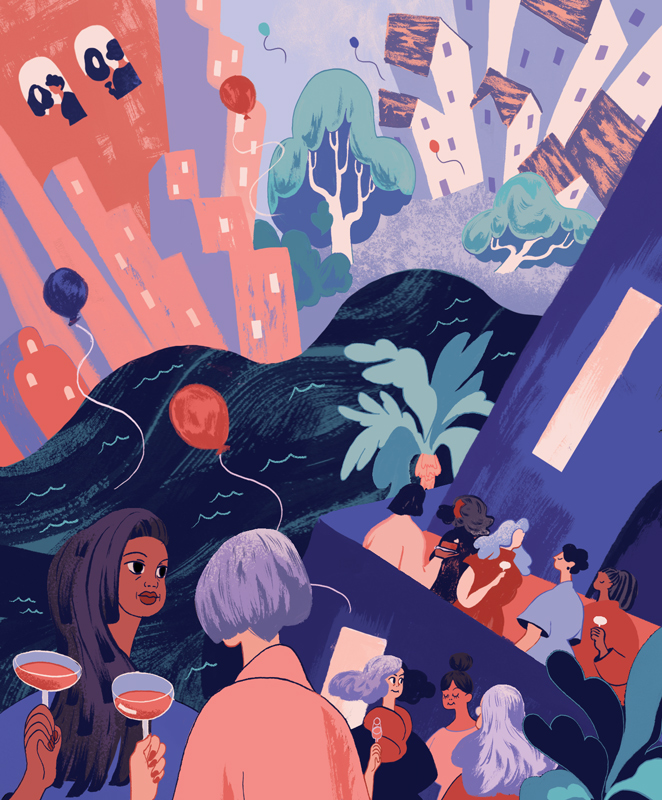 7. Where did you study?
I studied fine art for two semesters at Stony Brook University, then transferred to The New York City College of Technology to major in Communication Design with a focus on web design.
8. Where do you see yourself in five years? Working in an agency?
I hope to still be illustrating professionally, happy with my work.
9. What about in ten?
Caved in by houseplants, still scribbling away.
10. What do you hope to achieve with your art?
I'd love to be able to depict a world of my own fashioning, and hopefully leave viewers with a sense of wonder and connection.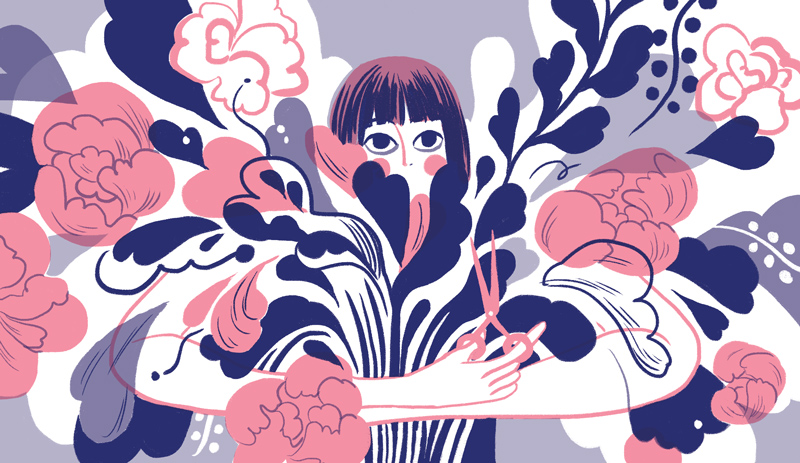 11. Now, tell us a little more about you as a person: what is your favourite food?
Does coffee count?
12. Favourite book?
Invisible Cities, The Book of Disquiet, His Dark Materials.
13. Favourite genre of music?
Can't choose!
14. What are your hobbies?
Tending my houseplant brigade, reading, quizzically people-watching, annoying my cat.
15. If you weren't an artist, what would you be?
Not sure if I would go back to graphic design, or try something new entirely and take after my parents…