Instagram:
@kevbrackley
1. What's your story? Where are you from?
I was born in Zimbabwe, in southern Africa, and grew up there as well as in South Africa. I've always had the travel bug, so after studying Marketing at uni I left to go to England for a year, and that was 27 years ago! I've travelled and worked throughout South East Asia, before settling in Sydney, Australia in 1998. I studied and worked in Visual Merchandising, which gradually morphed into Graphic Design, and which is now morphing yet again into surface pattern design!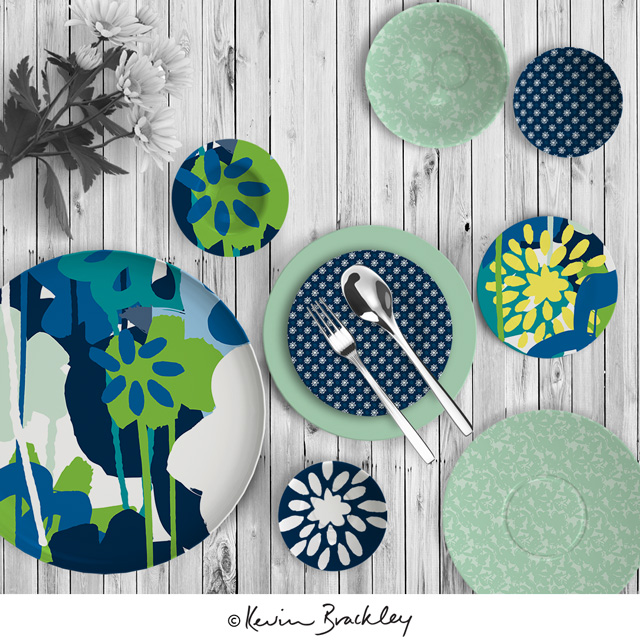 2. Tell us about your aesthetic.
I love exploring the combination of organic and graphic styles, often with texture thrown in for good measure. I'm not afraid of colour, and enjoy experimenting with different mediums and methods. You don't know how something will turn out until you try, right?! I used to be afraid of making mistakes, but lately I've gotten over that and just give things a go!
3. What is your favourite medium and why?
Illustrator seems to rule in my life, and I'm always trying to find new ways of pushing it to it's limits. I enjoy the tactile feel of ink on paper, but I'm also starting to embrace the amazing slew of artistic apps for the iPad Pro. There's instant gratification when you can immediately undo something and try again - no mess and nothing to clean up afterwards!
4. What is your artistic process like?
Most times I start out on paper, either with ink or paint, sometimes pencil. My mind never stops - there's always ideas and concepts battling to be heard, so I have to get them down on some medium fairly quickly. I never used to keep a sketchbook, but recently I started doing this and am now totally smitten! It's a great process for me to get ideas down and share with the community, and also gives me a reference to further refine digitally later on. Most patterns are created in Illustrator, and always in repeat - I just find it easier to do it that way. I look at runway shows for trend research, as well as Pinterest (but that's like a rabbit warren for me - three hours later of going off on tangents only to realise that I've forgotten what I was looking for in the first place!).
5. Who and/or what inspires your work?
I'm inspired by all the amazing work I often come across on Instagram - other surface pattern designers and artists that push the boundaries and aren't afraid of experimenting. Walking around observing my environment is also inspiring - have you ever noticed just how many patterns there are in nature, not to mention in architecture?!
6. What role does art play in your life? How does it change the way you view the world?
As a kid I used to enjoy creating art, but this was pushed to the background and not really encouraged as it was never seen to be that important (compared to business and science). It's only been in my later years that I've started to embrace art more, in various forms. I'm not classically trained in art, but I can appreciate various forms of artistic expression. I don't think art has to conform to set descriptions and guidelines - art is all around us in many different forms, whether it be an amazing sunset, a lush tropical jungle, or the sharp lines of a skyscraper!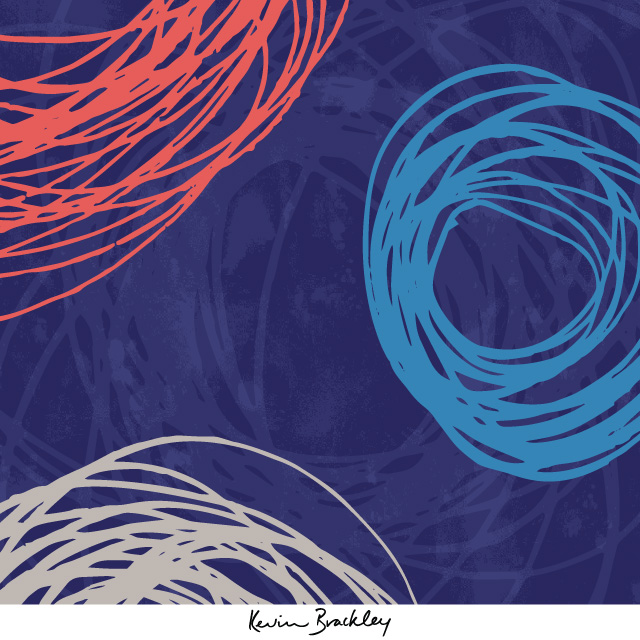 7. Where did you study?
At the School of Life!
8. Where do you see yourself in five years? Working in an agency?
I'm growing my surface pattern business and am always open to interesting collaborations and opportunities.
9. What about in ten?
That seems like such a long time! Hmm... more established and recognised as an approachable and successful artist, grateful that I'm still doing what I love, financially independent, and still sharing my life with my amazing partner!
10. What do you hope to achieve with your art?
I'd like to feel that I can inspire people to "have a go", and to recognise that everyone is creative in their own unique way. I want to intrigue people with my art. And I'd like to be making a good living from it!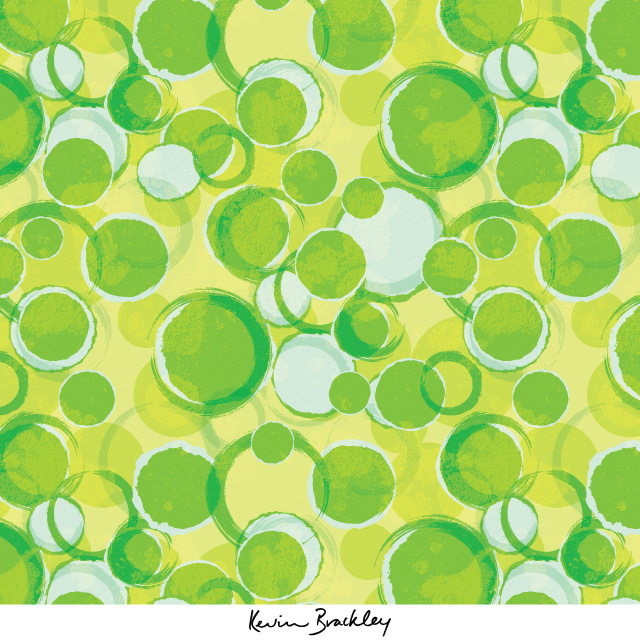 11. Now, tell us a little more about you as a person: what is your favourite food?
Does Nutella count as food?!
12. Favourite book?
I was totally absorbed with the Harry Potter books, as well as Game of Thrones!
13. Favourite genre of music?
New Age, as well as Pop - Tori Amos comes to mind. I'm still living in the 80's!
14. What are your hobbies?
I'm very much a homebody, so you'll usually find me on the couch watching movies and TV series.
15. If you weren't an artist, what would you be?
Professional daydreamer!