Instagram:
@kidcash_klub7
Website:
www.klub7.de/kidcash
1. What's your story? Where are you from?
My name is Christian August. I'm an artist. Originally from Halle (Saale) and currently living and working from a studio in Berlin. In the middle of the 90s I started to paint graffiti and together with Mike Okay, Diskorobot, Lowskii and Dani Daphne we founded the artist collective KLUB7. Under the pseudonym KID CASH I'm working since 2005. I have been exhibiting in Germany and internationally. E.g. i was in Norway, France, Israel, Cuba and New York, mostly with KLUB7.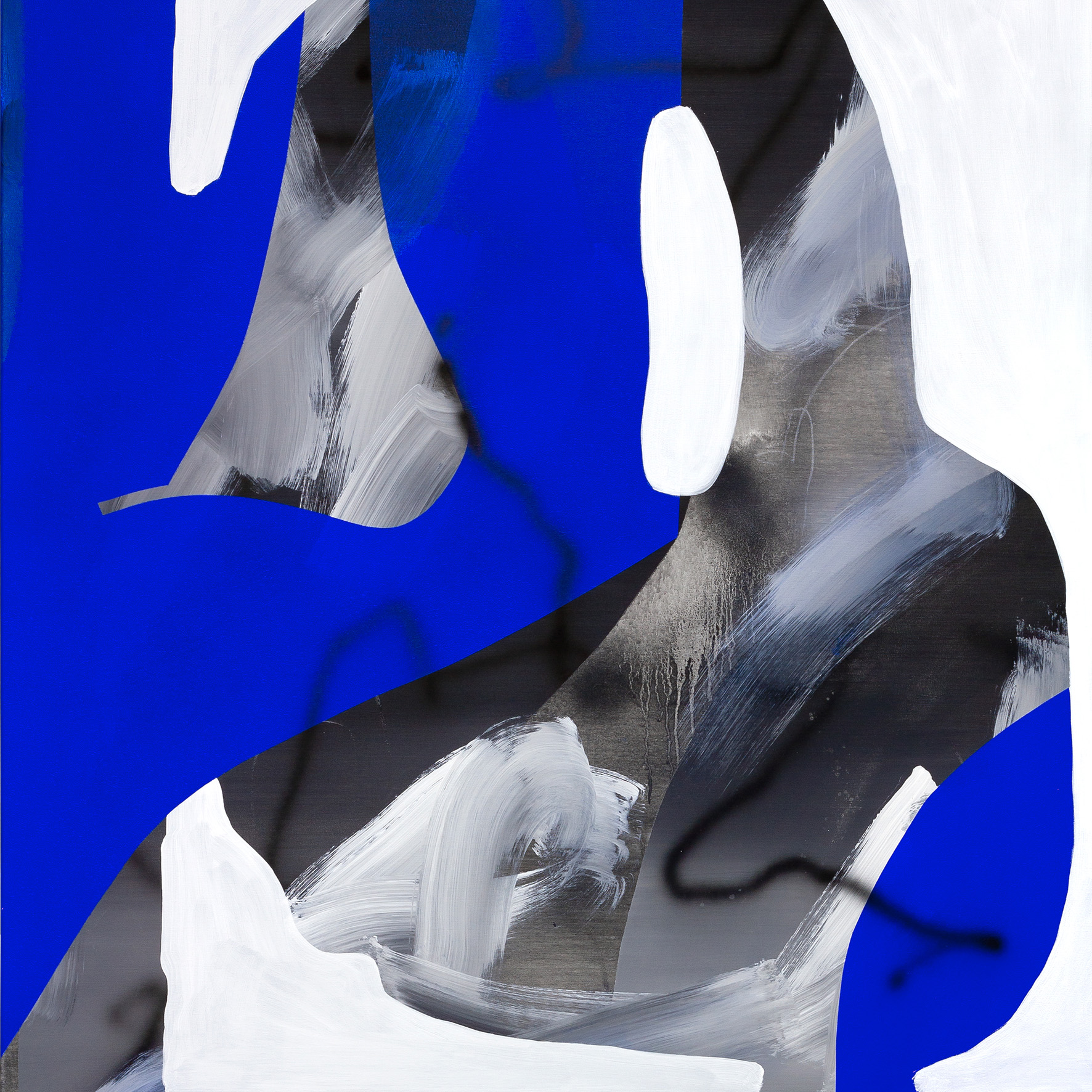 2. Tell us about your aesthetic.
I see myself as an abstract painter. Painting for me presupposes that I abstract something. These are mostly letters, landscapes and still lifes. I like the game between color, shape and structure. I am often looking for something new. I like to break rules and do not rest on ideas. I am trying to edit a narrow degree between compacting, reducing, and connecting. Currently, I often work in black-and-white scenarios and with cobalt blue which is a bit magic for me.
3. What is your favourite medium and why?
I prefer painting on untouched walls under the open sky, which stand for themselves and radiate something special for me. Walls differ in their surface texture, color and in the format. I am attracted to these places. Walls are for me the skin of architecture. They separate public and private. They form houses and create borders. Walls are for me to paint. I like to stage places with walls, a scene or stage that I end up capturing by a photo. Canvases are equally important for my work. It always depends on what I just like. But the fact is that I'm on a canvas differently than on a wall. The differences require quite different techniques and approaches.
4. What is your artistic process like?
I begin to want to paint something with a feeling - with an idea or impulse. I often work spontaneously. I like to paint very fast and impulsive. I would call my painting almost as sporty. I like to think in layers. For me, painting is often a reflection of our complex world.
5. Who and/or what inspires your work?
Painters like Picasso and Matisse consistently inspire me because in their times they created such unbelievable great works. It's their way of abstraction that fascinates me. They were geniuses! From 1925-1936, Picasso went through a phase in which he had a magnificent way to deal with shapes. In that period, he sort of juggled with shapes. There is a series of sketches and paintings in which he depicts always a bathing woman (Sketchbook Nr. 95). There, the variety of shapes is overwhelming. I can't really recognise a woman there, it could also be letters or animals, but exactly this scope for interpretation is what I find so exciting about.
Due to various diseases and misfortunes which Matisse survived, he was forced to work from his bed or from his wheel chair. These constraints compelled him to simplify his work which led to his unique cut-outs. Matisse's principles were always simplification, densification and synthesis. The combination of these three principles is what I find so inspiring.
6. What role does art play in your life? How does it change the way you view the world?
For me, art is a key to culture, philosophy and fun. It trains my perception. It always stimulates me to think and reflect. Art satisfies my need for aesthetics.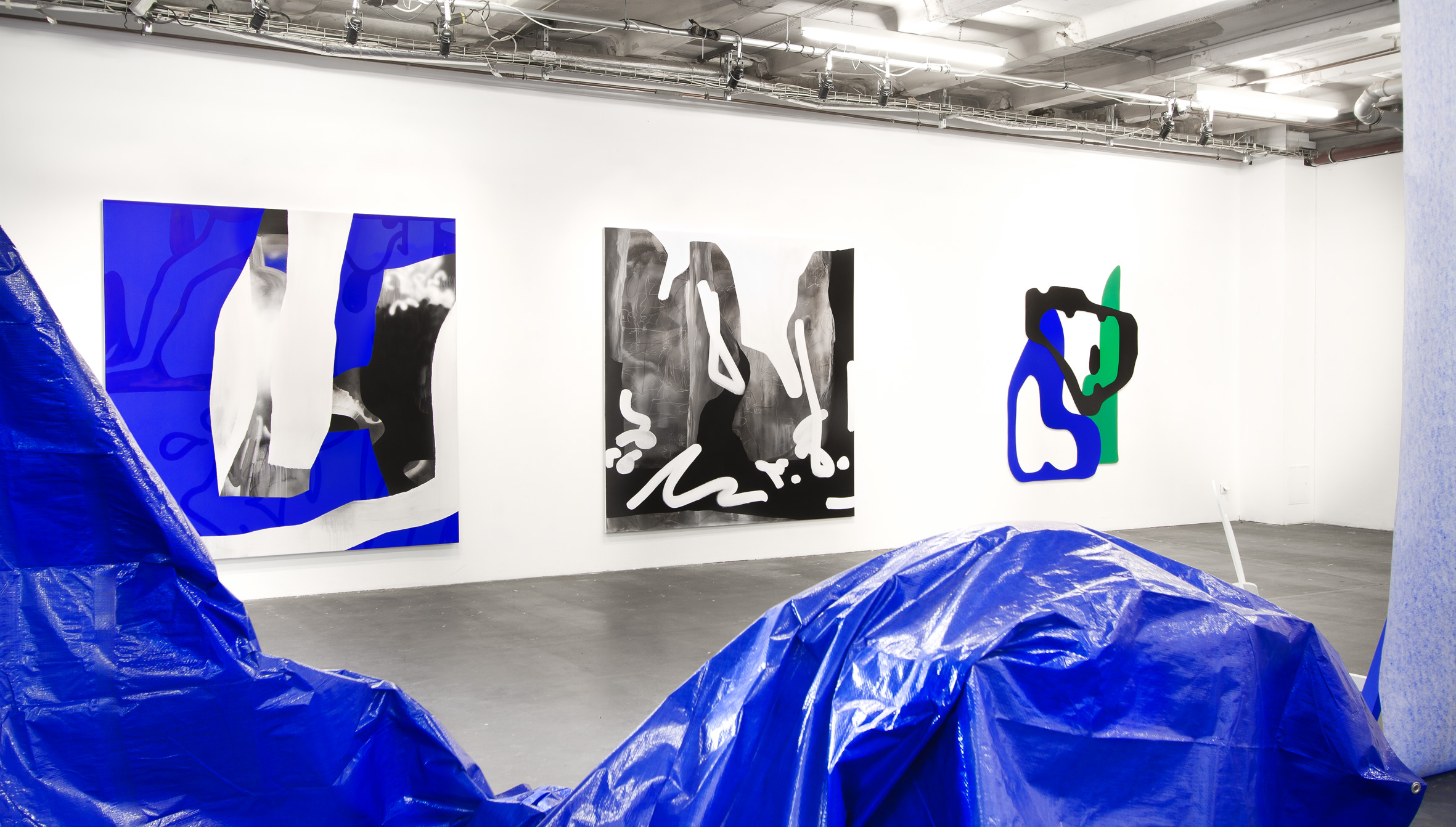 7. Where did you study?
I studied at the Art Academy in Halle/Saale. Finished 2005.
8. Where do you see yourself in five years?
Five years are over very quickly. I see myself satisfied, healthy and successful.
9. What about in ten?
Hehe... the same. Satisfied, healthy and successful. I hope I can remain a freelance independent artist, living on to the end of my days. I always want to be able to implement my ideas. Naturally i will have lots of fun and joy with my family and friends.
10. What do you hope to achieve with your art?
My art is not to please many. Should like a few but important people. I would like to create new ideas and perspectives. I want to disturb and reject. I would like my art to be seen and shown. I want to trigger something.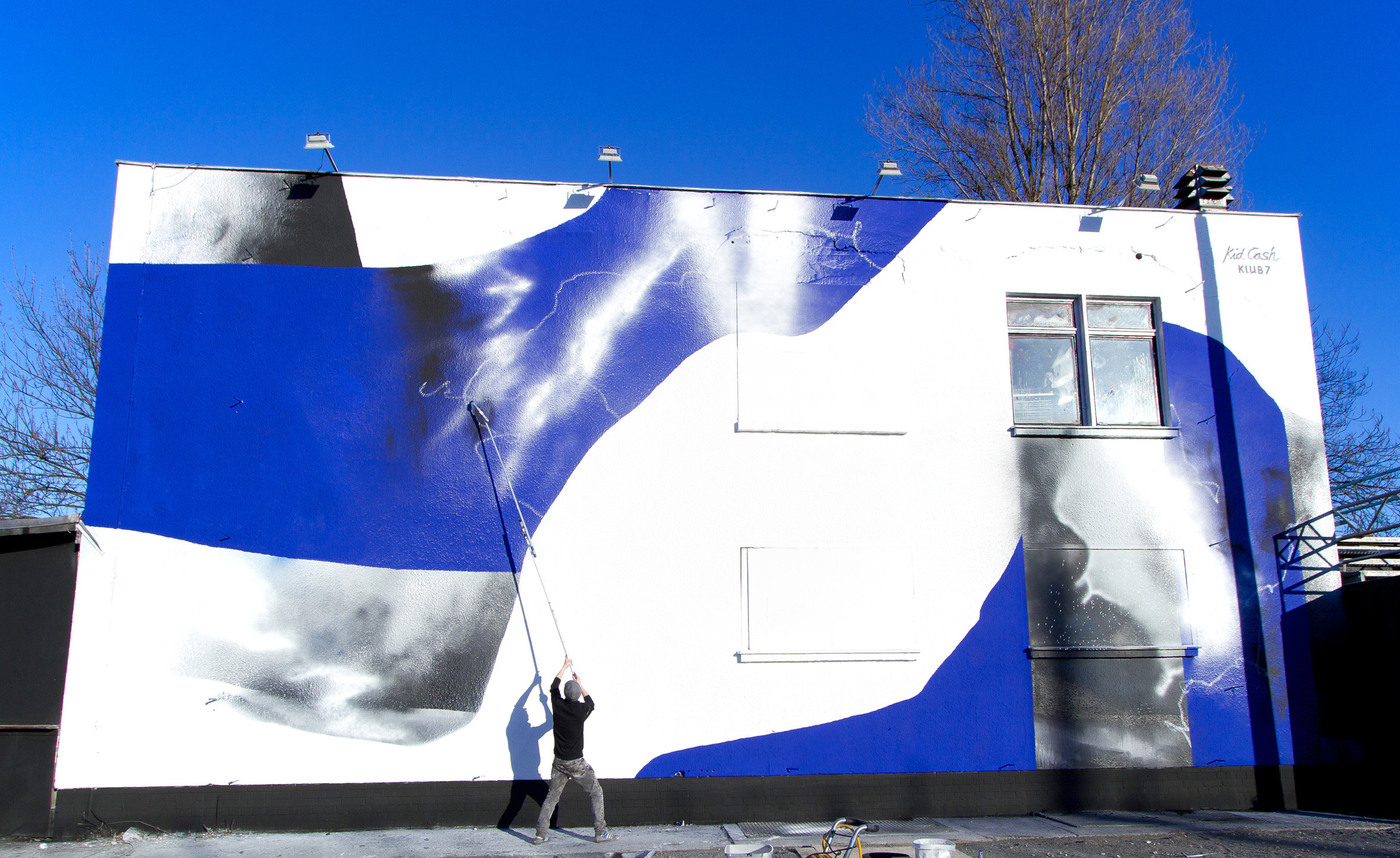 11. Now, tell us a little more about you as a person: what is your favourite food?
I like to be a Flexitarian. When it comes to food, I can not split the world in black and white. I really like the Italian, French and German cooking. One of my favorite German meal is "Forelle Müllerin Art".
12. Favourite book?
Éditions Peinture - "SAEIO 2009-2014"
13. Favourite genre of music?
I have no favorite genre. I like to hear quite different genre depending on mood. On the train or in the plane I can very well sleep to Moderat. In the car, I like to listen to Tocotronic or classical music. When i painting in the studio, i like to listen to Joy Division, TheThe, WhoMadeWho, the Doors, Phantogram, NickCave, Bigott, Baxter Dury, ... And to dance, I prefer flat soulful techno.
14. What are your hobbies?
I deal with race bicycle from the 50s to 80s. I like to drive and restore old race bicycle very much. I share this passion with my father. This is a special connection between us – a very nice connection.
15. If you weren't an artist, what would you be?
I think I'd be a photographer. Maybe I would have a bike store in Berlin.