Instagram: @kimanaroom
1. What's your story? Where are you from?
Hello! I'm Hana Kim, a visual designer and an illustrator. I was born and raised in South Korea and I'm currently living in Toronto, Canada. I've loved art since I was a child, so my dreams were always related to this field. Ever since, I was the kind of person to be passionate and captivated by creative traits that make our daily life more interesting and colourful. I started painting as a hobby in 2015, and my own story is told through my drawings. This small hobby became an important interest in my life over time.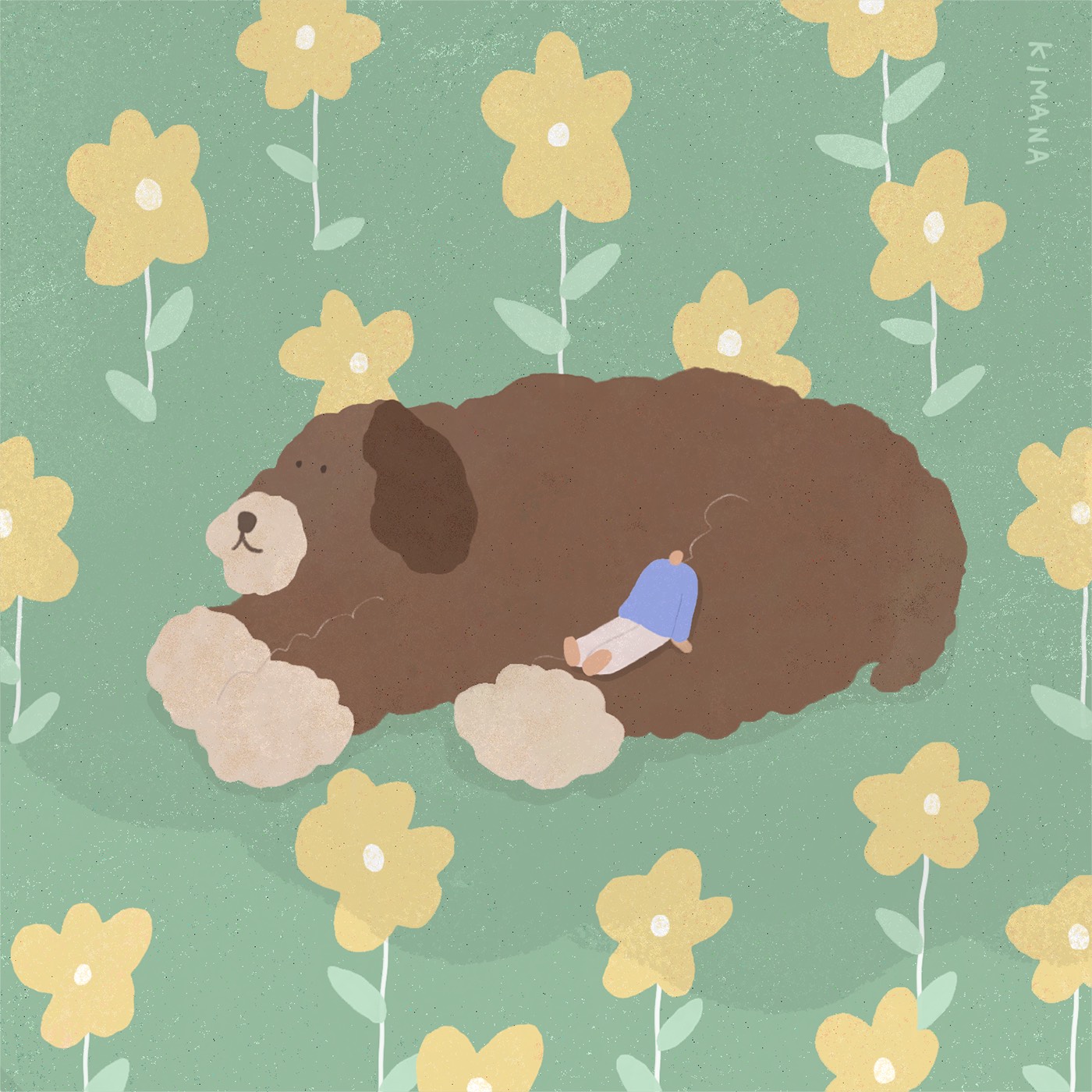 2. Tell us about your aesthetic.
In a nutshell: minimalistic and serene.
I love to use shapes/lines to give meaning to my work. My drawings may appear sometimes lonesome and it's because I believe that it's a normal thing to feel loneliness as a human being, so it is often shown through my drawings.
3. What is your favourite medium and why?
I usually work with an iPad because of its versatility and flexibility. It allows me to work freely and not worry a lot about mistakes. + I can bring it everywhere! There was a time when my commute to work was an hour and a half, I felt so lucky to be able to draw on my iPad because it helped me fill up these long boring commute rides.
In terms of traditional mediums, I love using colour markers and colour pencils as well.
4. What is your artistic process like?
I'm definitely not a planner. Sometimes I just start sketching right away when I have an idea in mind. When the idea is strong and certain, I tend to draw it without hesitation and it comes exactly like how I have imagined it to be.
If I don't have a strong idea from the start, I tend to look at photos, videos, notes, and a diary for inspiration. It isn't done until I'm satisfied with it.
5. Who and/or what inspires your work?
I usually get inspired by the day to day, people, nature, emotions, thoughts, music. The little moments in our life give me great inspiration. I'm grateful that I'm able to get ideas from any time and everywhere.
6. What role does art play in your life? How does it change the way you view the world?
It makes me feel alive. Ever since I was a child, I've been the type who doesn't open up and talk about themselves easily. In other words, the best way I can express myself or how I feel is by drawing. I was able to go through dark periods and bad days by drawing. When I felt happy, I shared the moment with people through drawing as well. I've become a person who cherishes small aspects of life and emotions by doing what I love which is drawing. Art is inevitable in my life.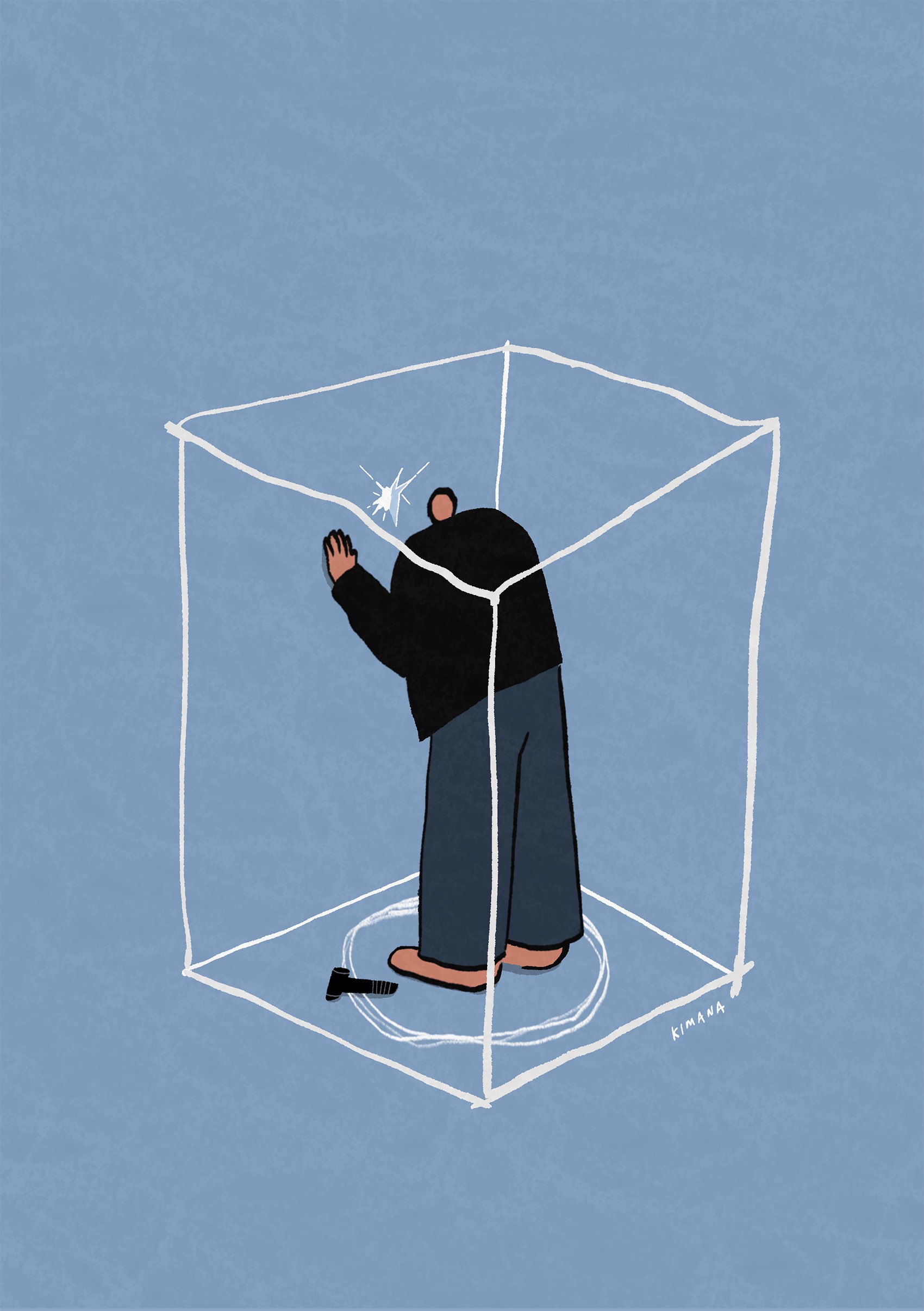 7. Where did you study?
I studied Multimedia Design In Canada. When it comes to illustration, I'm self-taught. I find my style as I try different things.
8. Where do you see yourself in five years?
I'd love to be working as a freelance illustrator/ tattooist in five years. It would be nice to tattoo my art on other's bodies.
9. What about in ten?
In ten years, I'd like to do more interesting projects such as creating motion graphics, 3D graphics and sculpture art so that people can see, touch and feel the work.
Oh yes, and I want a dog!
10. What do you hope to achieve with your art?
I hope to deliver stories and messages through my work so that people can feel sympathy, comfort, or learn something new. I'm going to study psychology/ social issues to be a better communicator through my work and to make my art more expressive. Hopefully, I can spread positivity to others.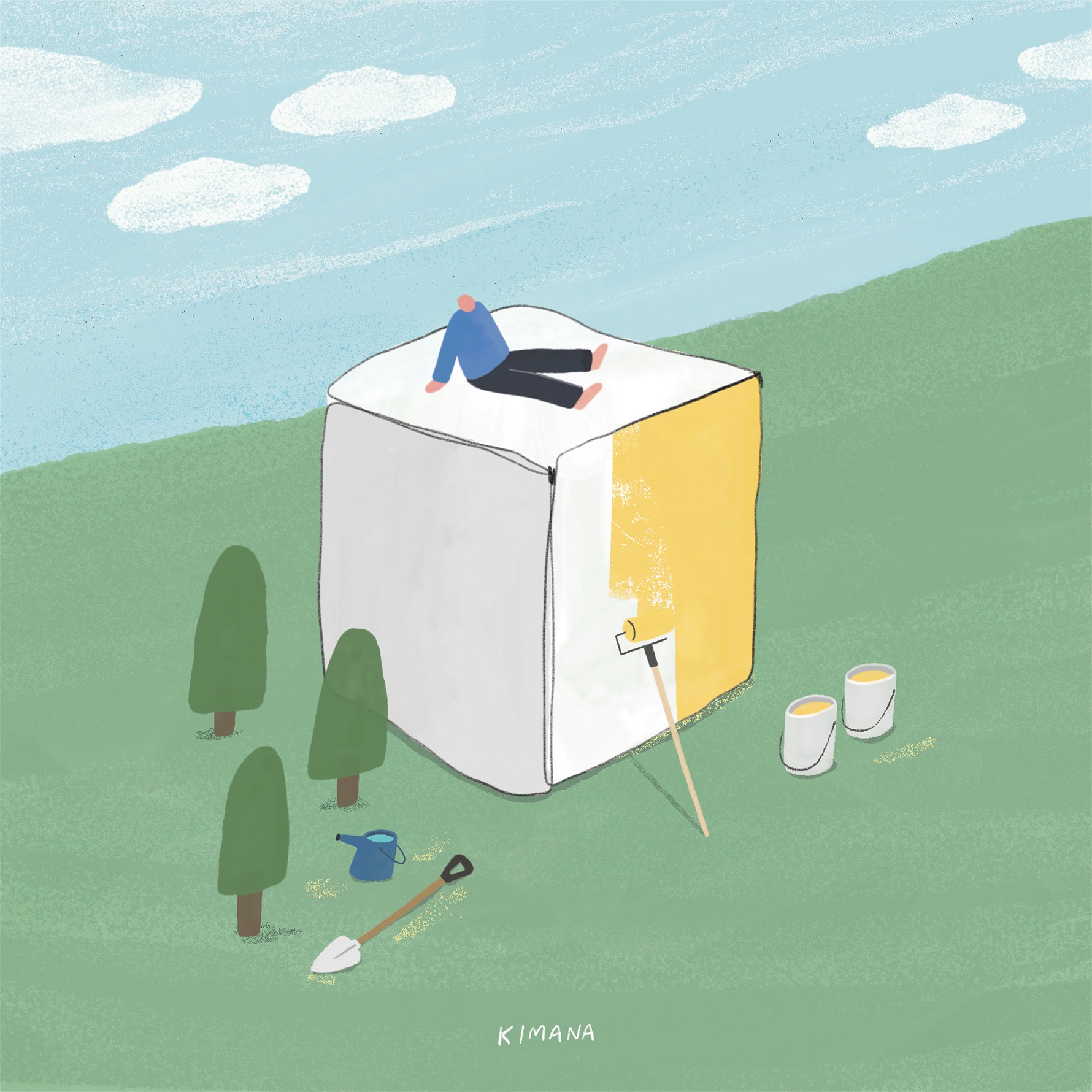 11. Now, tell us a little more about you as a person: what is your favourite food?
I LOVE all kinds of food! It's a tough decision for me to make. Can't pick one!
12. Favourite book?
I don't really have a favourite book, but I've been more interested in psychology books recently.
13. Favourite genre of music?
I have so many favourites... R&B/Soul, Hip hop, Acoustic, classic, jazz etc,. My favourite genre changes depending on my mood.
14. What are your hobbies?
Obviously drawing. Watching Netflix, Riding a bike. Seeing doggy photos on Instagram
15. If you weren't an artist, what would you be?
A traveller or any work involving dogs