Instagram:
@kimiewng
Twitter:
@kwillustrations
Blog:
ensembleconstant.blogspot.com
Website:
www.kimberliewong.com
1. What's your story? Where are you from?
Hi there! I was born and raised on the island of Oahu, where I studied the Fine Arts and enjoyed it but felt like I wasn't on the right path. I left for Iceland to participate in two artist residencies, where I met amazing artists and discovered that what I really loved to do was something called illustration! I knew I had to pursue my dream of being able to create images for children's books and surface design and decided to further my education at ArtCenter College of Design. I am currently in Montana working as a freelance illustrator and developing a collaborative ceramics design studio.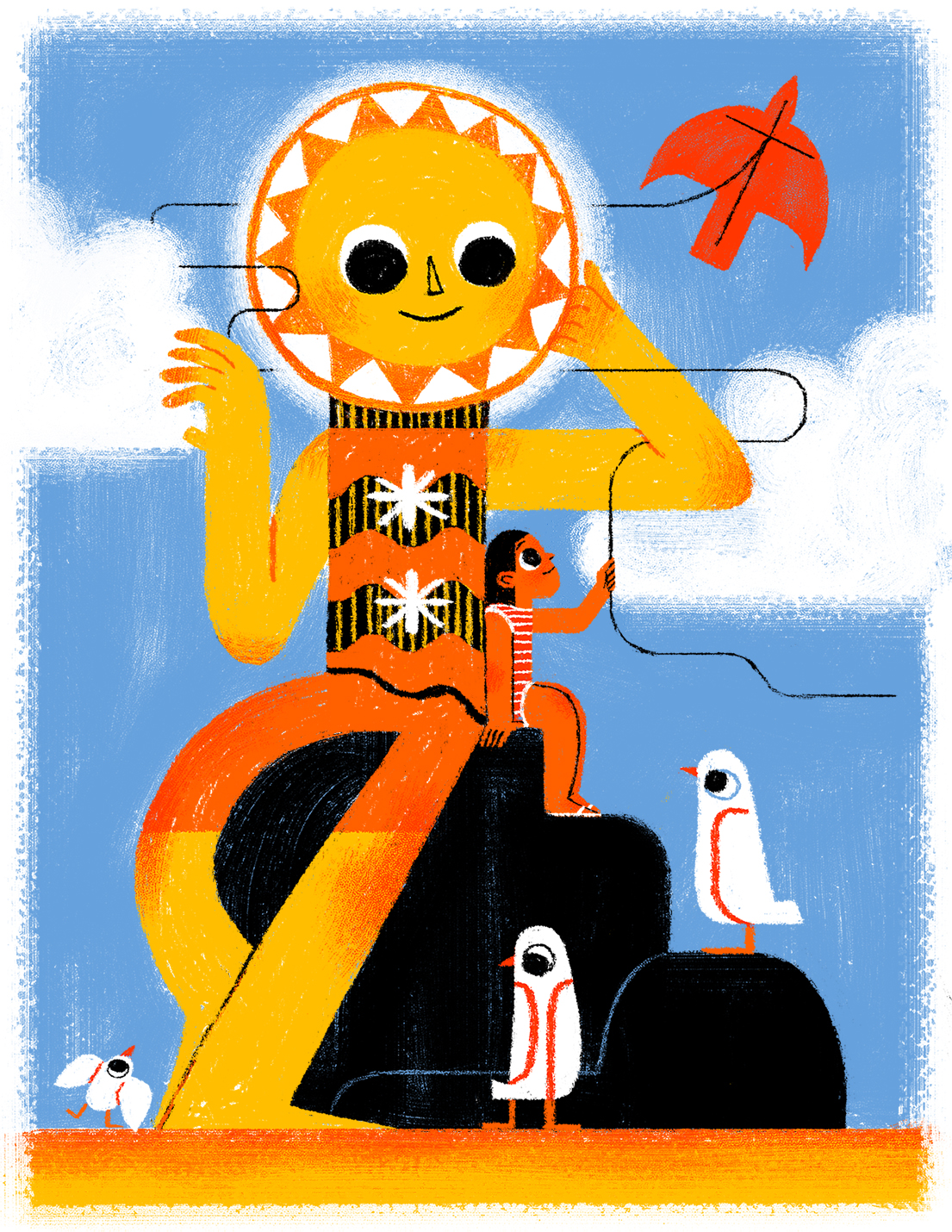 2. Tell us about your aesthetic.
My aesthetic is warm, whimsical, and uses a limited color palette. I love to include nature, usually a tropical feel with animals.
3. What is your favourite medium and why?
I started working completely digital about a year ago and haven't looked back - it's fast, efficient, mess-free, and the possibilities are endless. Printmaking and gouache have a special place in my heart and the textures still influence my digital work.
4. What is your artistic process like?
Usually, my process starts with basic shapes and deciding the composition, then I move to color and everything seems to fall into place. I'm still figuring out what works best for me and I'm excited to continue growing as an illustrator.
5. Who and/or what inspires your work?
Everyday experiences, nature, amazing genuine nice people, and artists like Gustav Klimt, Kay Nielsen, Charley Harper, Rikka Sormunen and Emily Hughes (just to name a few) inspire my work.
6. What role does art play in your life? How does it change the way you view the world?
Making art is a stress relief and sharing it brings me so much joy. I come from a creative family so I feel like creativity has always been a part of my life. I'm grateful that I can pursue my dream.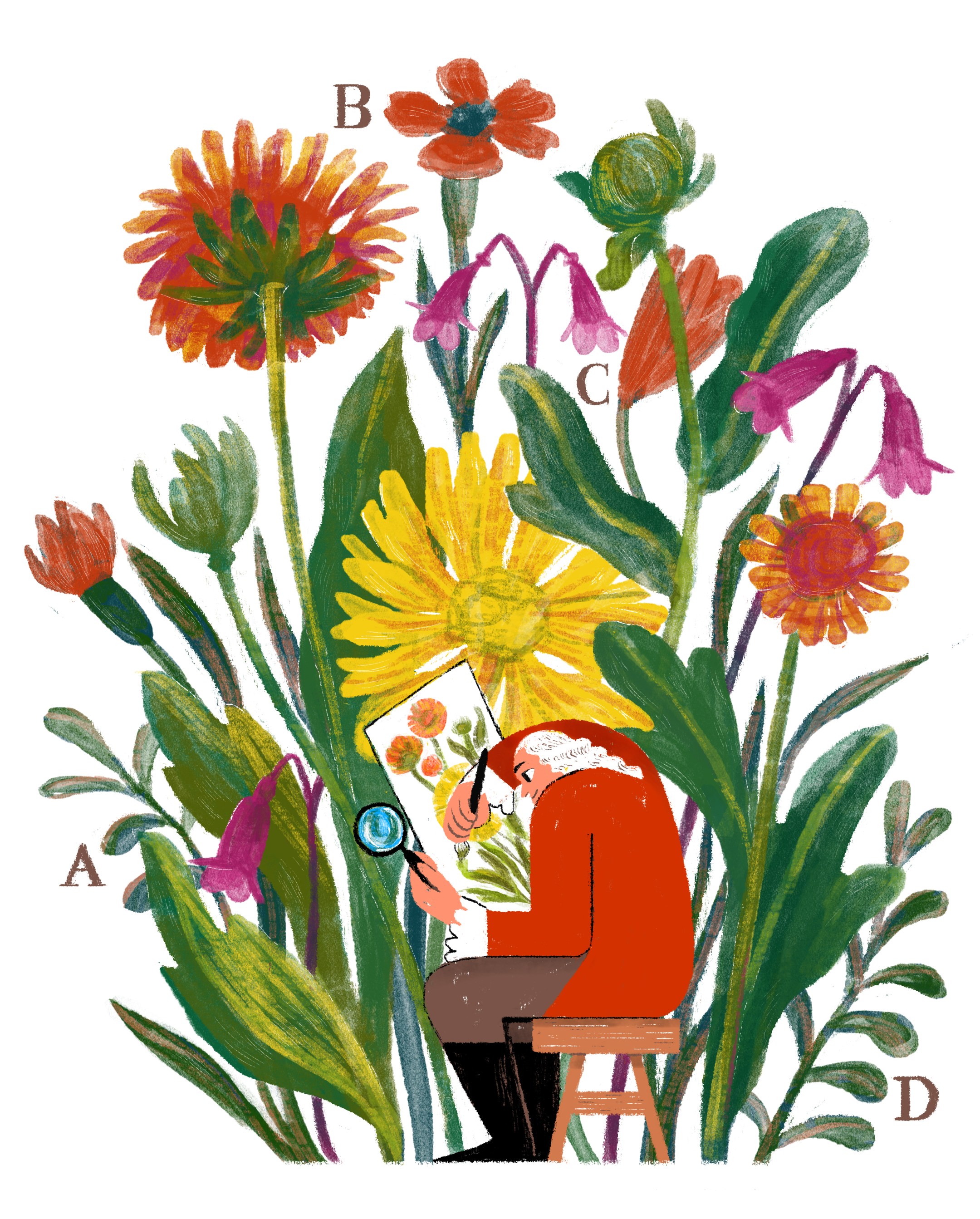 7. Where did you study?
I went to the University of Hawaii at Manoa where I earned a degree in the Fine Arts and Psychology. I furthered my education at ArtCenter College of Design where I recently earned a BFA in Illustration.
8. Where do you see yourself in five years?
In five years, I'll be married to my now fiancé and we'll own a piece of land where we have a tiny cozy home and a shared studio. We will also have a dog and probably lots of guinea pigs. I'll also have published a children's book and be happily illustrating. Also, I hope to travel as much as I possibly can!
9. What about in ten?
In ten years, I'll still have a dog and probably more guinea pigs and even a family. Of course, I'll still be happily illustrating.
10. What do you hope to achieve with your art?
My main goal is to have people smile and be tickled by my work. I hope to share a bit of optimism with the world. I am so motivated when someone tells me that my work makes them happy.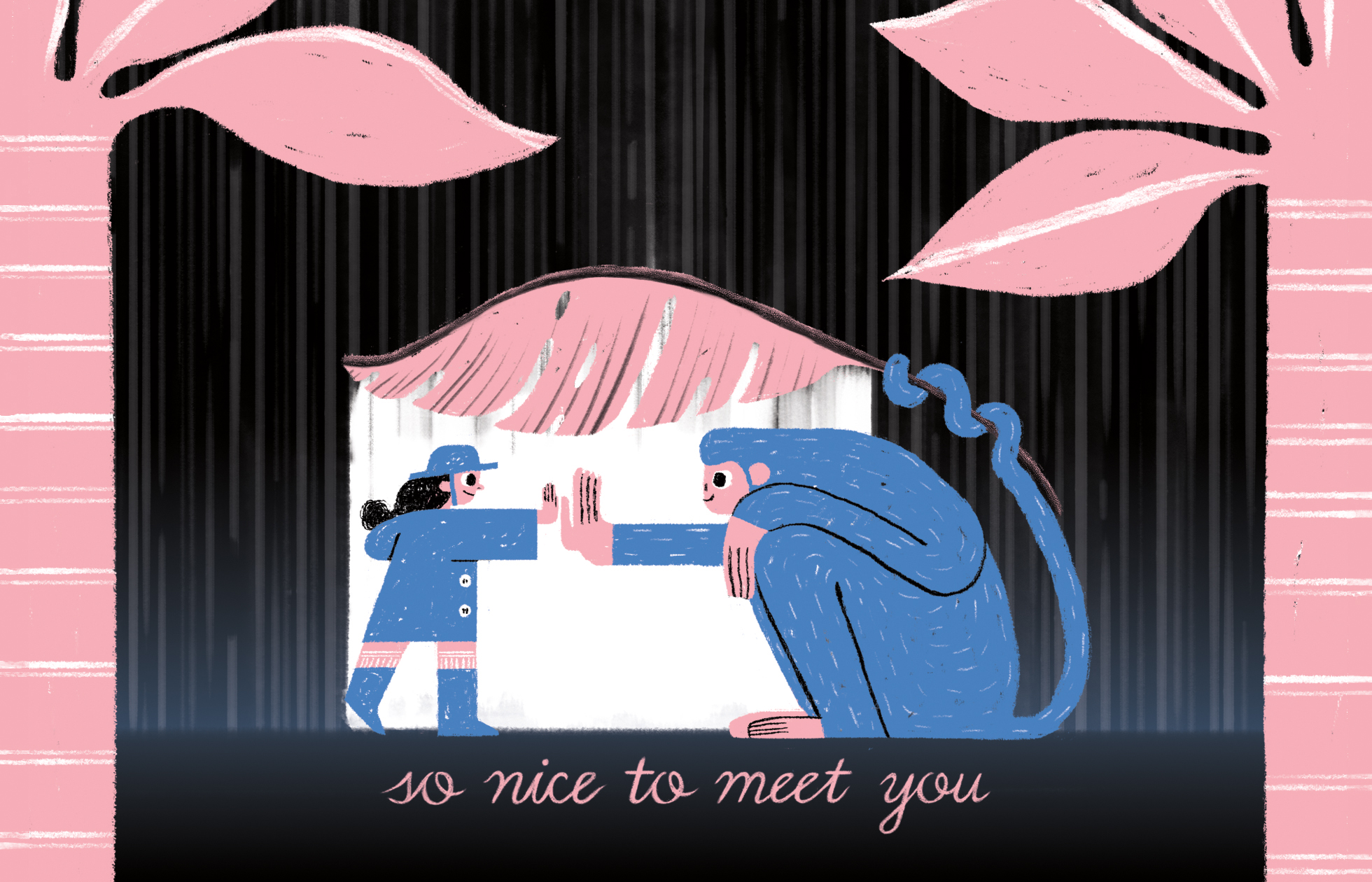 11. Now, tell us a little more about you as a person: what is your favourite food?
I love spam musubis, no, wait…sushi. I'm a work in progress pescatarian.
12. Favourite book?
Pride and Prejudice, by Jane Austen. I also love the Harry Potter series by J.K. Rowling
13. Favourite genre of music?
Folk music.
14. What are your hobbies?
I enjoy hiking, traveling, doodling, and trying new things/food.
15. If you weren't an artist, what would you be?
Haha I don't know! I'd probably be a therapist… How does that make you feel?