Instagram:
@kirean_studio
1. What's your story? Where are you from?
Hello, I am kirean from China. I am a space designer and also an illustrator. Life has many different stages. We always have to choose, to think and no one can figure out what the next choice is. But I, I think, have made the right choice at the right time.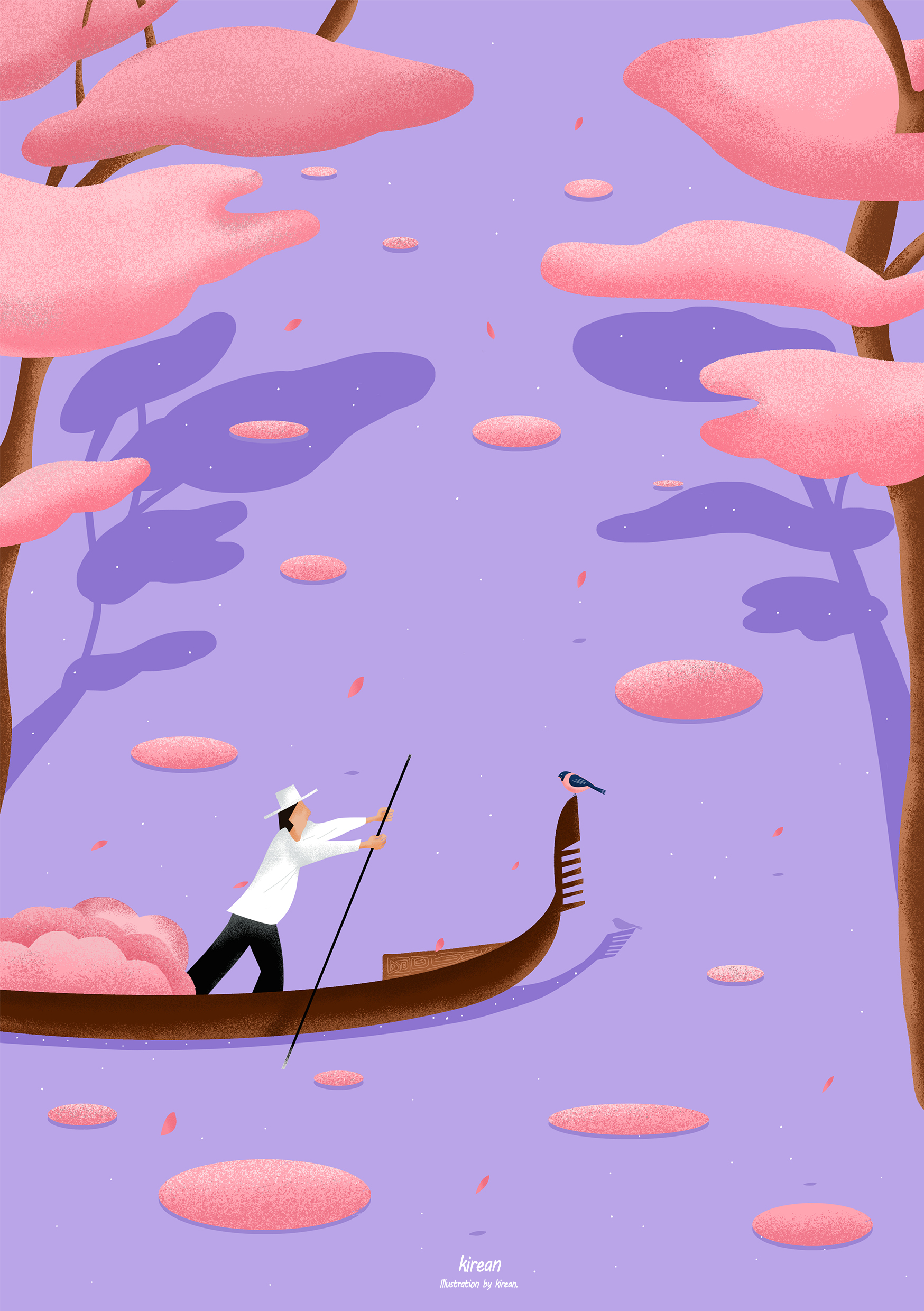 2. Tell us about your aesthetic.
I love to watch any tiny differences between colors and always try efforts to restructure the colors which can not match together, looking forward to produce some new color collision. Personally, I prefer light colors, which let me feel easy to create.
3. What is your favourite medium and why?
Usually, I will focus on a number of different materials at my spare time. I like to put them together very much because there will always be unexpected results. No matter whether it is electronic drawing boards of painting materials, I hope the results presented by the picture is rich in the end, which will always make people feel liking watching.
4. What is your artistic process like?
I won't think much before I create a new work. I will pick up the pen and notebook nearby to depict the feeling at that time. I think this can make me relax to express my emotions. Fortunately, if I feel good on that day, I will choose a manuscript I like very much and spend a long time to complete it.
5. Who and/or what inspires your work?
I like freedom. The more I grow up, the more I care about the feelings of my inner heart. I do not like the early-nine-late-five work. I prefer to stay in a favorite place to do what I like alone. Because once I received a good cooperative invitation, through a period of cooperation, it made me much sure of my own ideas. This kind of short period but efficient work not only makes me feel relaxed but also let me feel happy that I can start to the next stop-travel after work.
6. What role does art play in your life? How does it change the way you view the world?
Art is an indispensable part of my life. When I see a piece of work, I will think about the mood and emotions of the artist when he creates at that time so that I can understand more about the intentions and ideas that they have created. And vice versa, I will think what the ideas of the person who watch my work are and whether it can be able to resonate. Art makes me look at everything more objectively.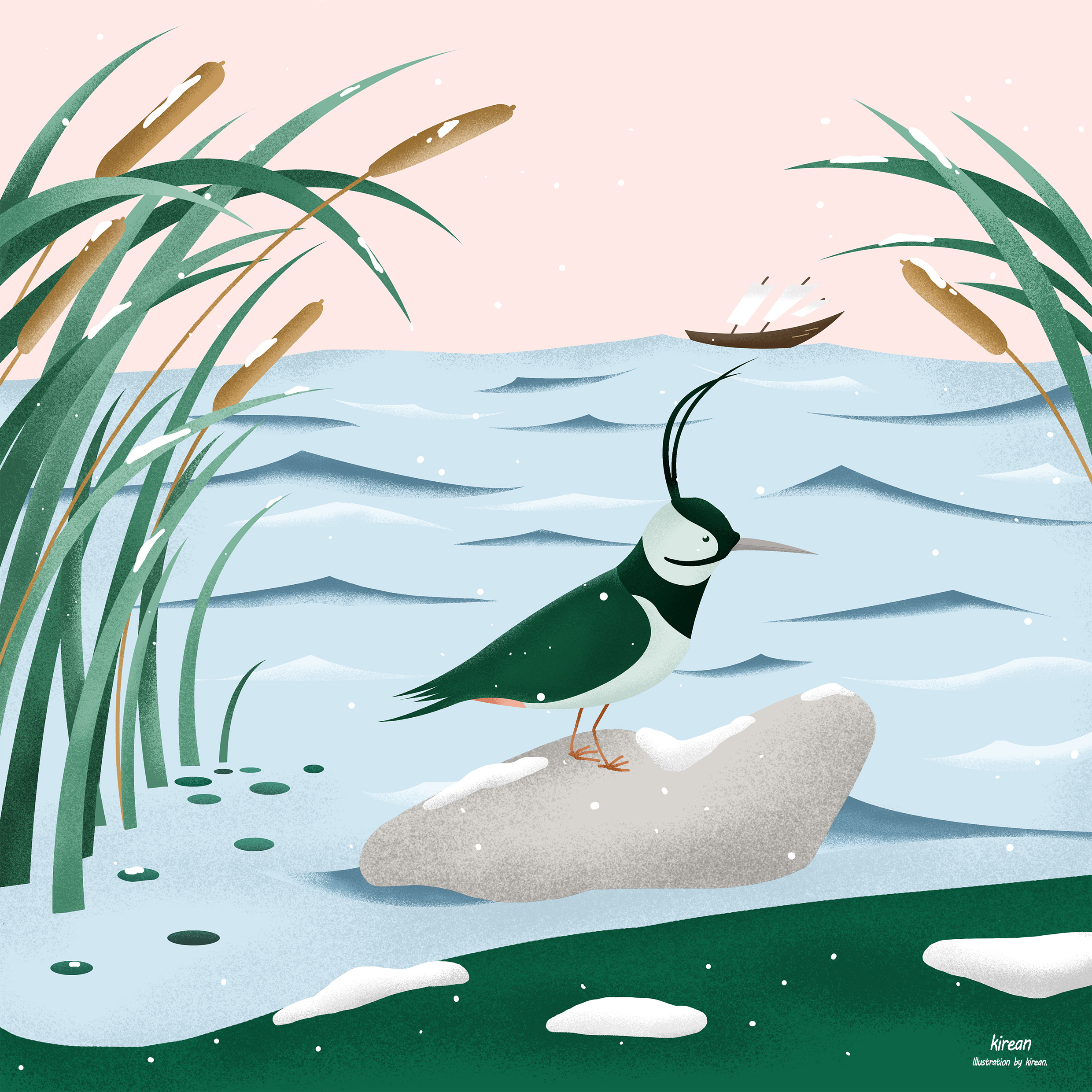 7. Where did you study?
I now study space design in Hongik University of Korea. But most of the projects are related to illustrations. I may still prefer freedom right now and do not think so much. Accurately, I learned a lot during the university and let me know a lot. The most fortunate thing is that I know what I like, what I should do and how to change.
8. Where do you see yourself in five years? Working in an agency?
Five years later, I may still have been longing for freedom. I like to be freelancers so that I can come into contact with many different worlds. The world is very large. I hope I can have chance to feel and understand it. Each stage has its own thing to do. No one can know what will happen and the thing that never change is your heart.
9. What about in ten?
The next 10 years? I think I may have been engaged in the art industry. Perhaps the biggest change is that from the early expression of freedom, I should learn to think more in my late period. Art is not self-appreciation. I think we should try to influence some people and things through art. These sound very complicated, but now I just want to enjoy the completion of everything, regardless it is big or small.
10. What do you hope to achieve with your art?
I try to have been trying to feel the different emotions of each person. When in my creation, I will bring in these real feelings. I hope my work starts from simplicity and ends in satisfaction.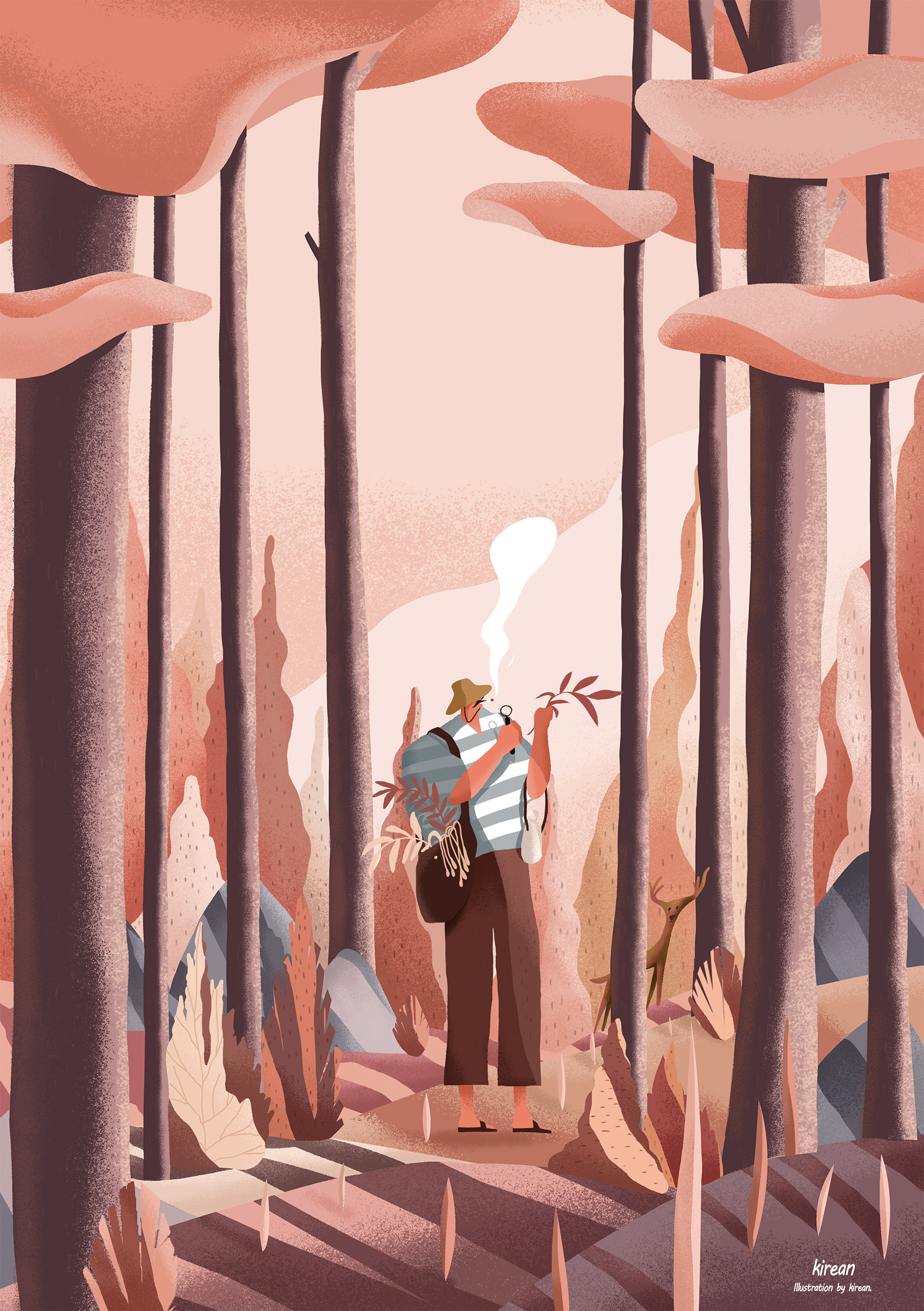 11. Now, tell us a little more about you as a person: what is your favourite food?
I like the sea. So much of the food I like is seafood. Because I think , to my interest, that the sea is very large. Not only it offers me endless marine materials, but also gives me endless colors as well as endless seafood.
12. Favourite book?
The book I recently read is called: day 100- author: Matsuura Yataro. Because I like a lot of things and just this book meet my need recently. He said: one hundred items contain a hundred days. One hundred days contain 100 beautiful things. For a lot of things, because you like them, it is difficult to express in languages. Perhaps just a short sentence or a word from a book, as long as it can touch you, it can affect you.
13. Favourite genre of music?
I have always been fond of people and things in ancient times. So only through classical music can I find some feelings. The afternoon sun is always lazy. Soaking a cup of tea and listening to the classical music... I enjoy this Kind of atmosphere as if people always like to nostalgia in the past.
14. What are your hobbies?
My hobby is to collect all kinds of toys and all kinds of retro items. Each item has its own unique story. People who once owned them will leave the traces of time. When I calm down, I will always take out them, cleaning and sorting them, hoping that one day, I can hold an interesting collection exhibition and chat all day with someone who has the same hobbies .
15. If you weren't an artist, what would you be?
If I am not an artist, I wish to open my own handmade cafe and then there will be a flower shop next to it. When it opens every morning, the fragrance of the coffee will be intertwined with the flowers. I think I will feel much satisfied. What I want to share is much; what I want to say is also much. I hope I can make many friends and I will send a cup of fragrant coffee if someone can share with me some of his stories and hope he will have a good day.