Instagram:
@kirstidavidson_illustration
Twitter:
@plainlypatternd
Website:
www.plainlypatterned.co.uk
1. What's your story? Where are you from?
Hello I'm Kirsti and from the UK. I'm an illustrator and surface pattern designer living in Brighton on the south coast. I grew up with a pencil or crayon in my hand and knew from an early age I wanted to study art. After studying I ended up working in TV for about 10 years and then went and did a surface pattern course before my first daughter was born. I tried my hand at greeting cards and did a trade fair in London just after my second daughter came along and have been illustrating and designing surface patterns ever since!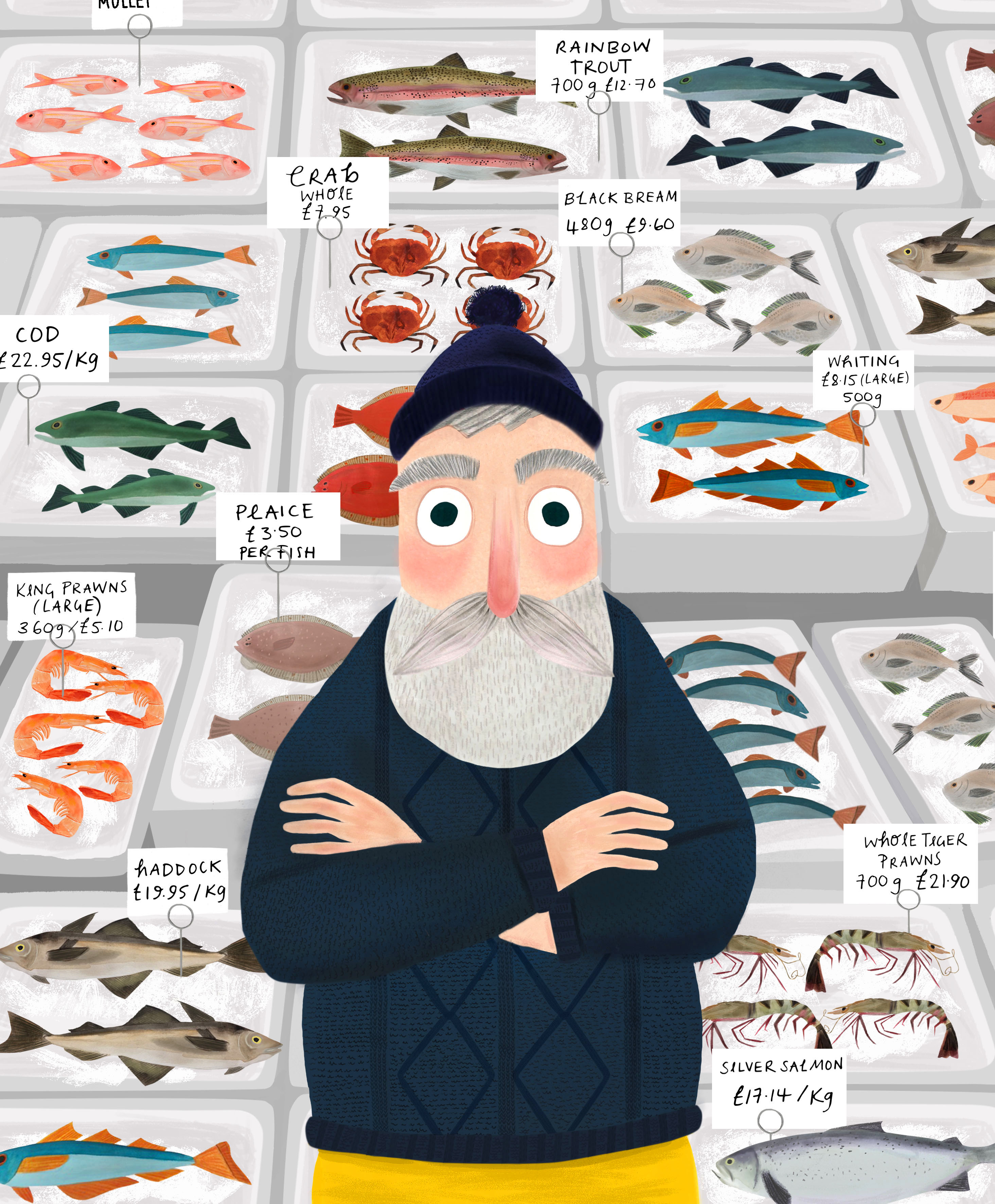 2. Tell us about your aesthetic.
Ooh I dont know, colour & texture is hugely important in my work and I really enjoy playing with composition.
3. What is your favourite medium and why?
Watercolours... I love them! not sure if I ever use them properly but I love the depth they create, gouache and coloured pencils.
4. What is your artistic process like?
I draw everything first, paint, draw some more and then scan into the computer where I chop it up and play around with composition and add details.
5. Who and/or what inspires your work?
too many things to mention! could be expressions from my daughters, films I've seen other artists....anything and everything really.
6. What role does art play in your life? How does it change the way you view the world?
It's always been there and so therefore hard to understand how it changes the way I look at things as i dont know any different! - I collect it, put it on my walls, look at it in books, teach it to my children.... - its just there and part of who I am.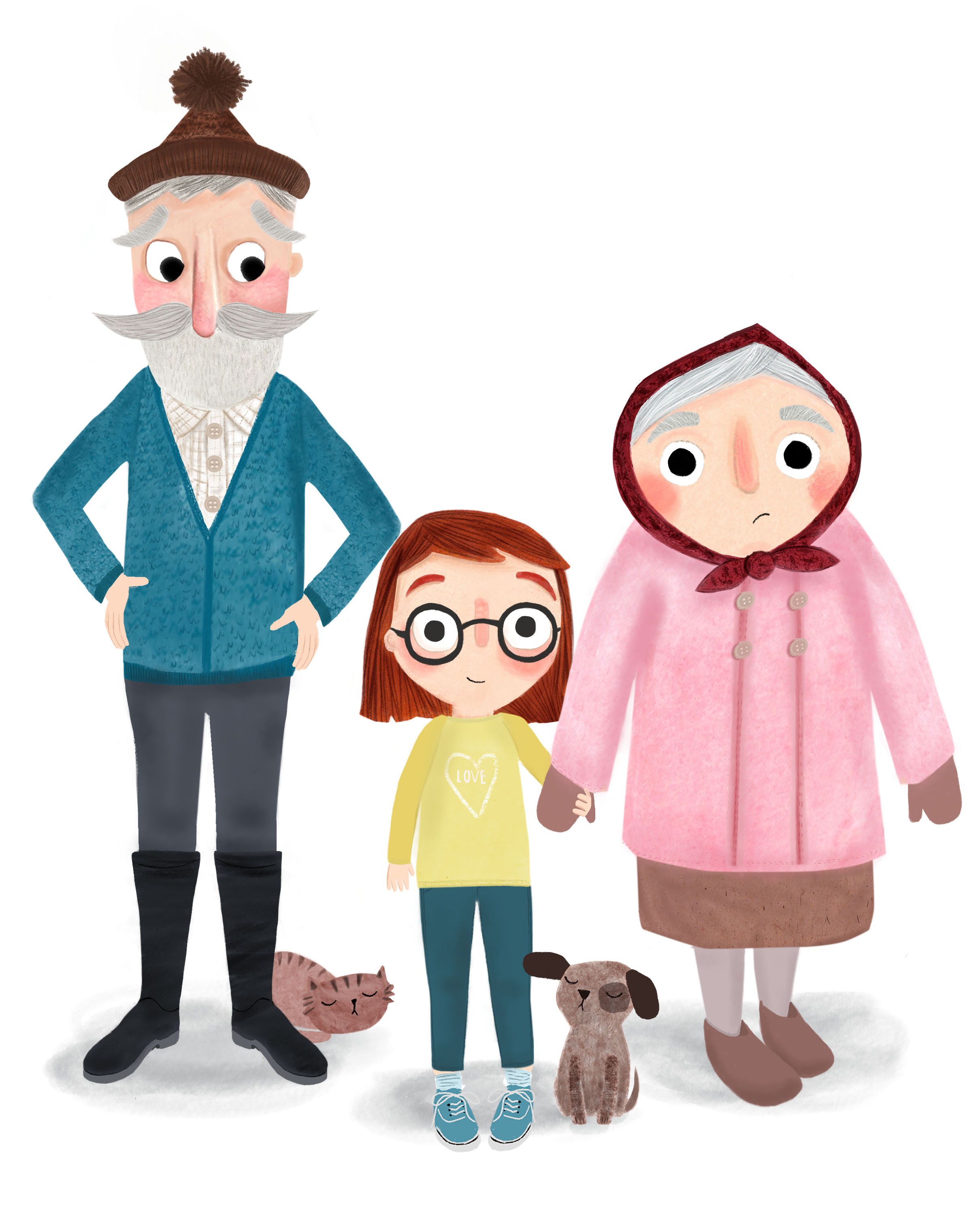 7. Where did you study?
I studied at Bournemouth Poole College of Art, University of Reading and the London College of Printing.. in that order!
8. Where do you see yourself in five years? Working in an agency?
What I do now but hopefully more of it! At some point I'd love to have a go at animation.
9. What about in ten?
Now that's just too far ahead to think about!
10. What do you hope to achieve with your art?
That it tells a story and is interesting to look at!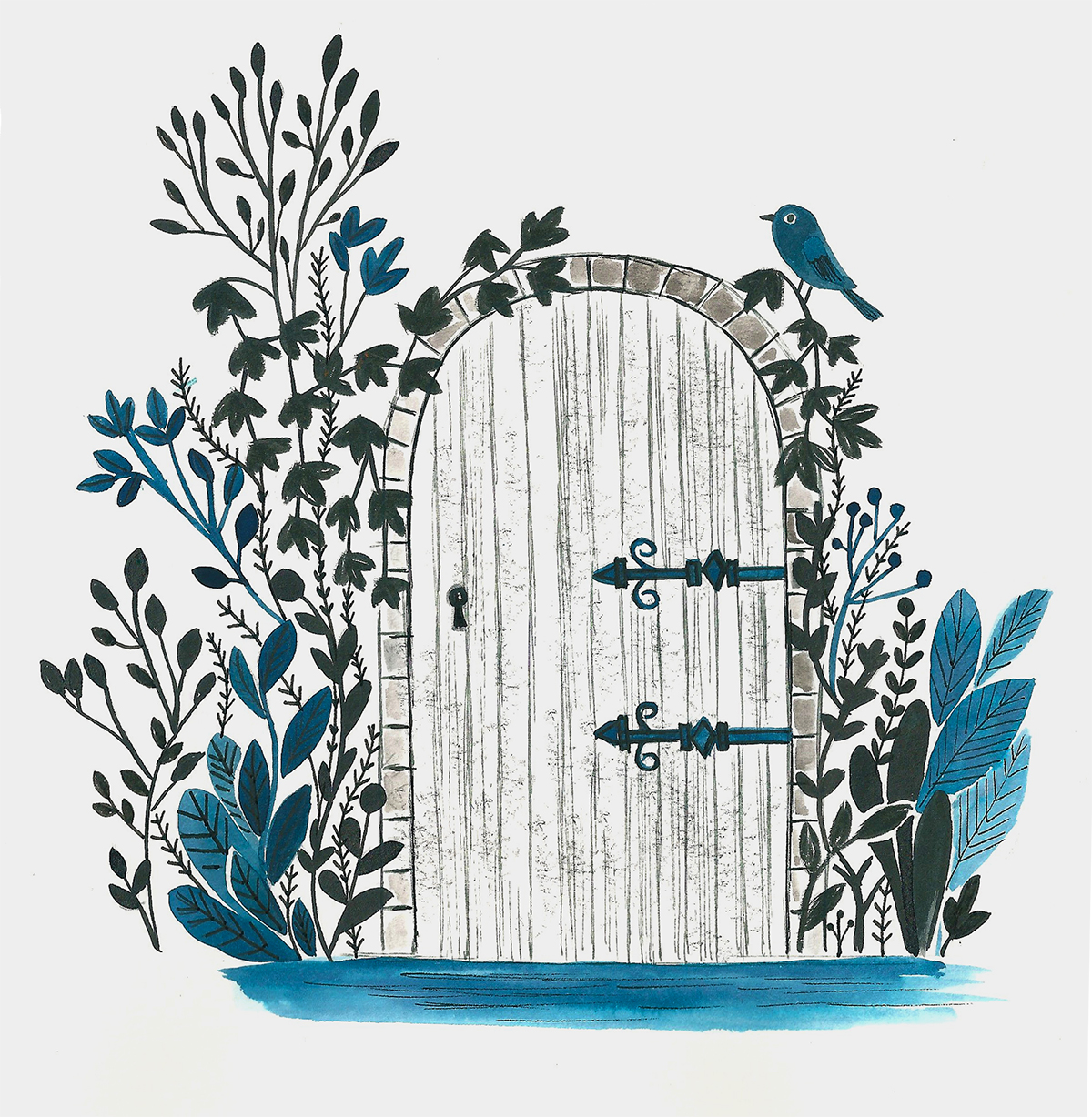 11. Now, tell us a little more about you as a person: what is your favourite food?
Depends on the weather - in the winter something hot and filling and in the summer lovely salads and picnic food - who has soup in the summer??!
12. Favourite book?
Too hard a question! Alice in Wonderland was my favourite book as a child along with Charlie and The Chocolate Factory along with ..... again too many to mention!
13. Favourite genre of music?
Knew this was coming - this is SO hard, I have such an eclectic taste when it come to music. Anything put out on the 4AD label from my teen years a bit of punk, indie, folk, ambient, some rap, and... ssh even a little bit of easy listening / country throw in for good measure.
14. What are your hobbies?
Drawing, sometimes running (again weather dependent)
15. If you weren't an artist, what would you be?
Probably still in TV ... bored and frustrated not to be drawing.