Instagram:
@kissi_ussuki
Website:
www.kissiussuki.com
1. What's your story? Where are you from?
I'm Justė, an illustrator based in Vilnius, Lithuania. I've been drawing since I was little. My grandma used to bring empty ledgers from her work and I used to fill them with girls in pink and purple dresses. Not real girls. Ones made from paper. In high school I got into photography after discovering the macro function in my 1.2 megapixel camera, which I used for taking bad pictures of flowers. When I graduated from high school I considered studying art at the local academy, but I heard so many bad stories about it, so creative work was really just my hobby up until about 5 years ago when I got sick of having a regular job and decided to go for it with something I liked. Now besides illustration, I do photography, create artwork for bands, work on art direction and video making. Basically, I try to be involved in as many different creative processes I can.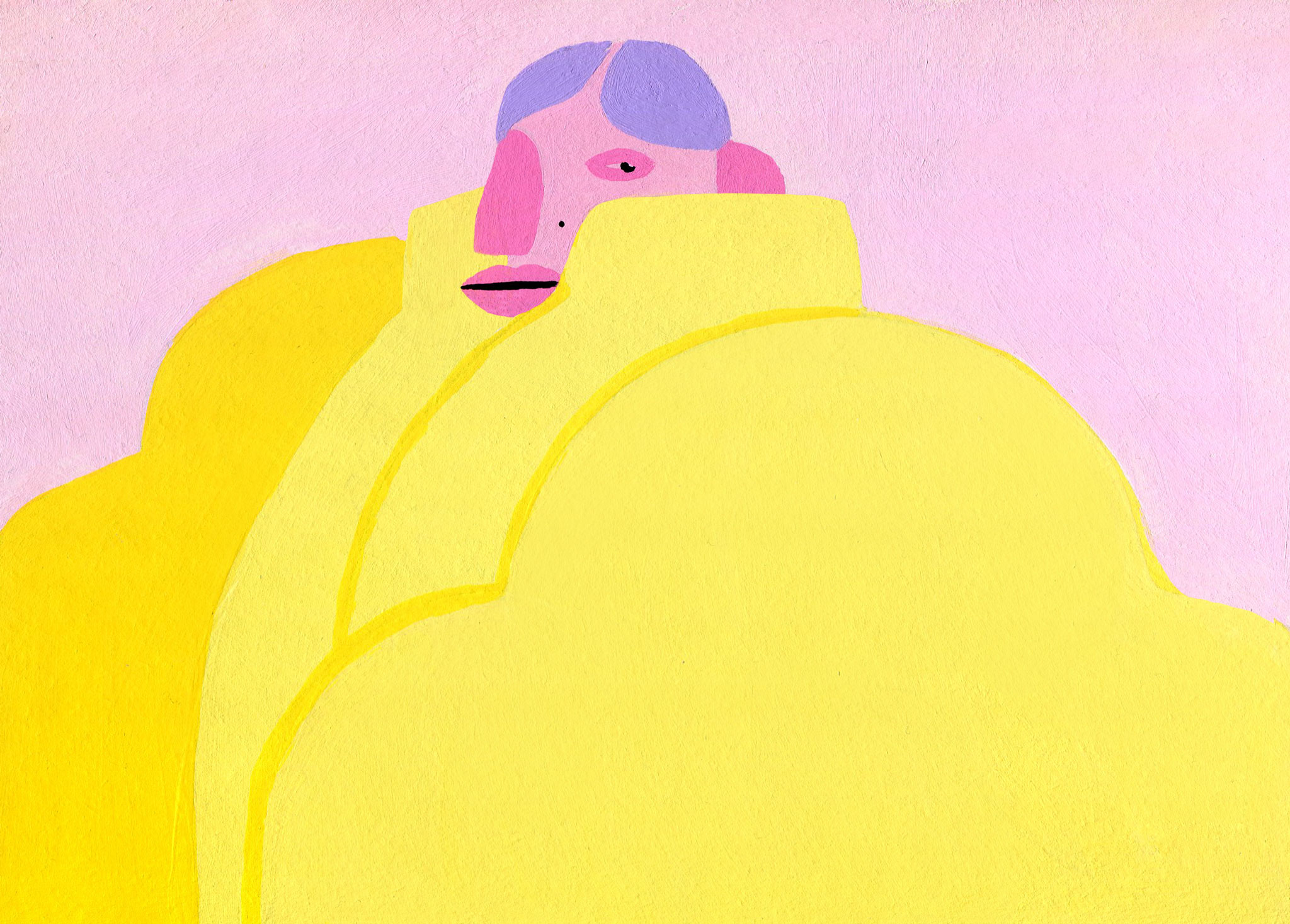 2. Tell us about your aesthetic.
I like to focus on nice colour combinations, simple and bold shapes and absurd scenarios.
3. What is your favourite medium and why?
Definitely, paint and paper! I just really like making something with my hands and having a physical medium to work with. Plus painting is very relaxing.
4. What is your artistic process like?
Sometimes I do a lot of sketching in my notebook and sometimes the idea just lands completely out of nowhere. Then I open my paint boxes and choose 3 - 5 colours that look nice together and start painting. For bigger projects I do a lot of researching and mood boarding. And some procrastinating, of course.
5. Who and/or what inspires your work?
Anything, really. It can be the weather, my dreams or antique sculptures. But mostly it's random people I see around me. Their weird shapes, faces and wardrobe/colour choices. I get a lot of inspiration from my inner self, too. I like transforming my anger, frustrations and other feelings into weird drawings.
6. What role does art play in your life? How does it change the way you view the world?
Well, I both consume and produce it daily. It's my job, my inspiration and my field of interest.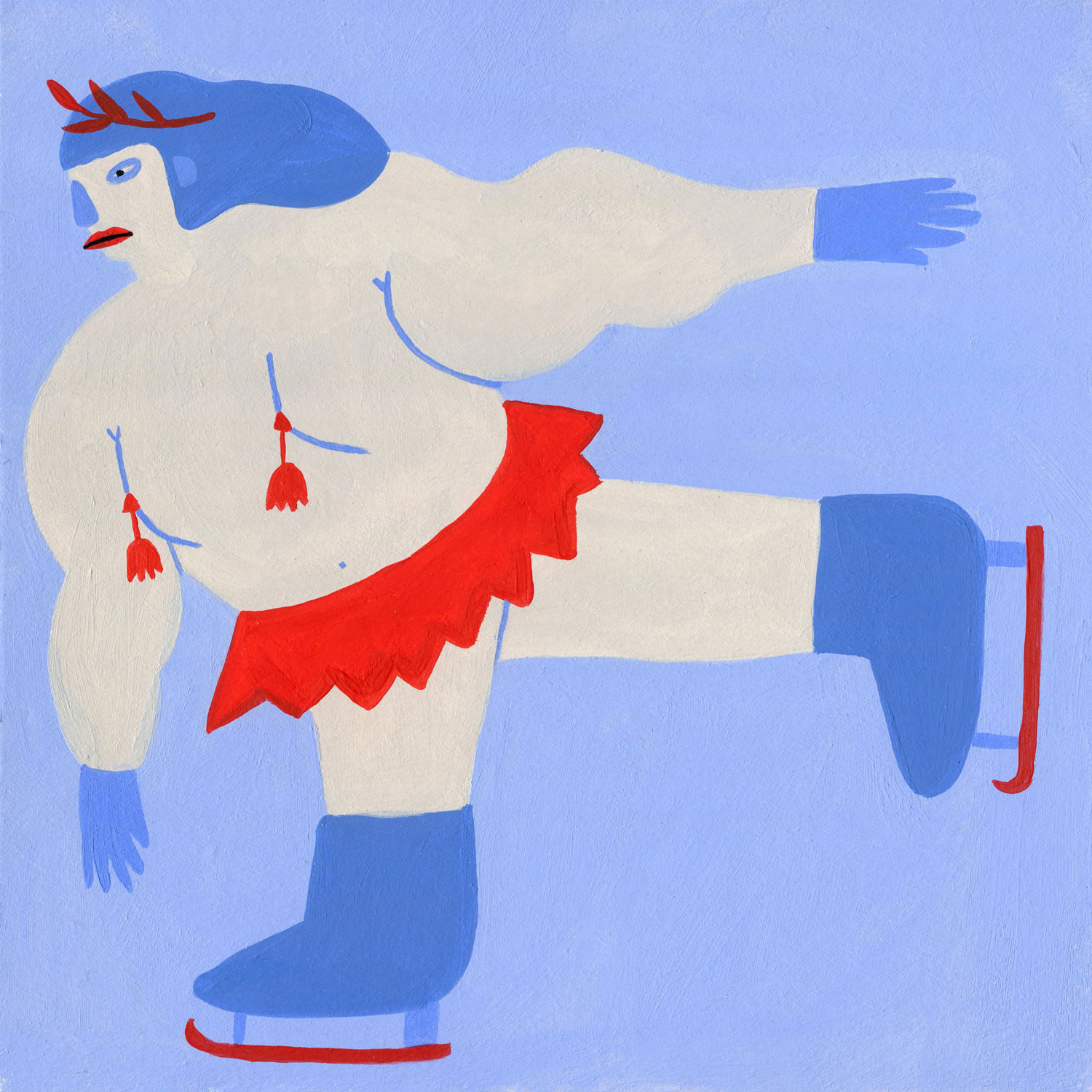 7. Where did you study?
I studied English philology at Vilnius university. Completely unrelated to what I do now, in other words.
8. Where do you see yourself in five years?
I see myself working in my studio (just better furnished than it is now). I'd like to be independent and continue working on interesting projects and do the same things I do now, just on a bigger scale.
9. What about in ten?
An even better furnished studio, please.
10. What do you hope to achieve with your art?
The process of creating makes me happy, so naturally I want to continue doing it just for the sake of making myself happy. If I could make other people happy with it as well, that would be a very nice bonus.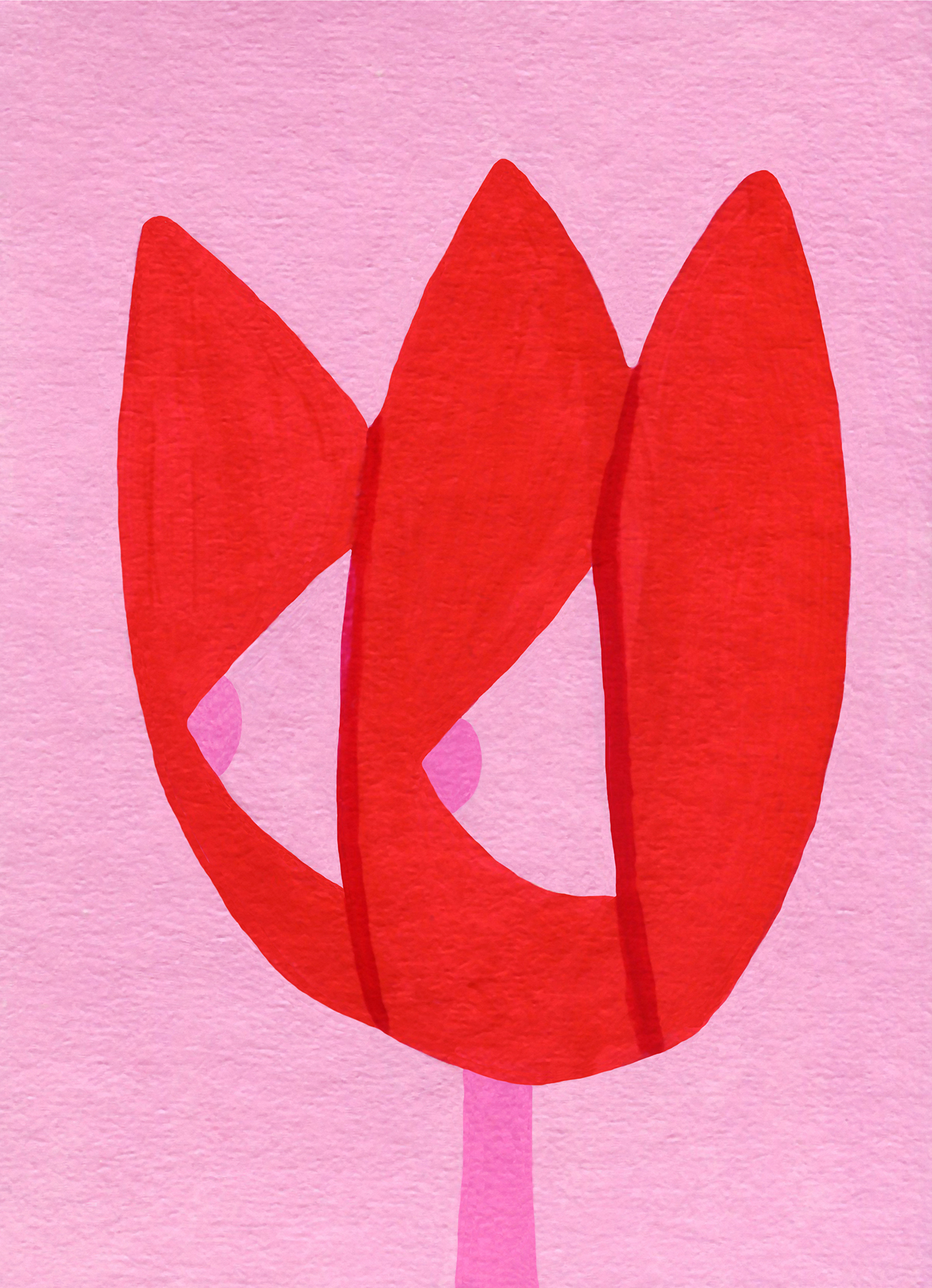 11. Now, tell us a little more about you as a person: what is your favourite food?
Nothing can beat my friend Snorre's fajitas cooked on a grill in a summer house by the sea. I love food in general and I love talking about it so if I don't know you, most likely we'll end up chatting about steamed buns or hummus.
12. Favourite book?
Anything by Etgar Keret and John Irving.
13. Favourite genre of music?
I grew up listening to Pink Floyd, Queen, Supertramp and King Crimson which makes me a 70's rock kind of girl.
14. What are your hobbies?
Thrifting, music and watching movies, especially if Jake Gyllenhaal is in them.
15. If you weren't an artist, what would you be?
When I finished my studies, I was supposed to start working at a translation company. I deliberately didn't go to the second interview and I got an encouraging kick in the butt from my friends to start doing what I actually liked (thank you, guys!). So if I wasn't an artist, I'd probably be a very bored translator now.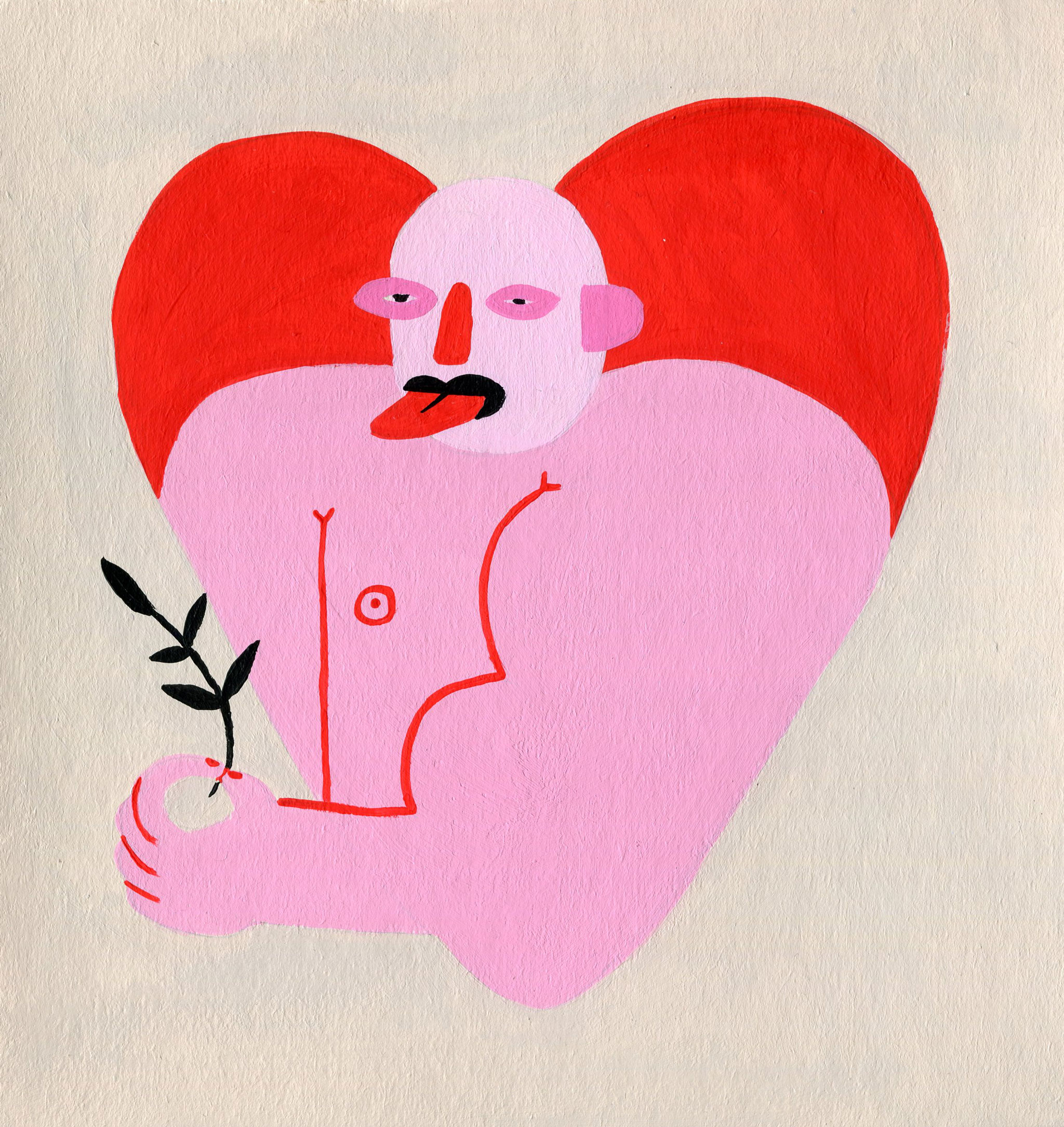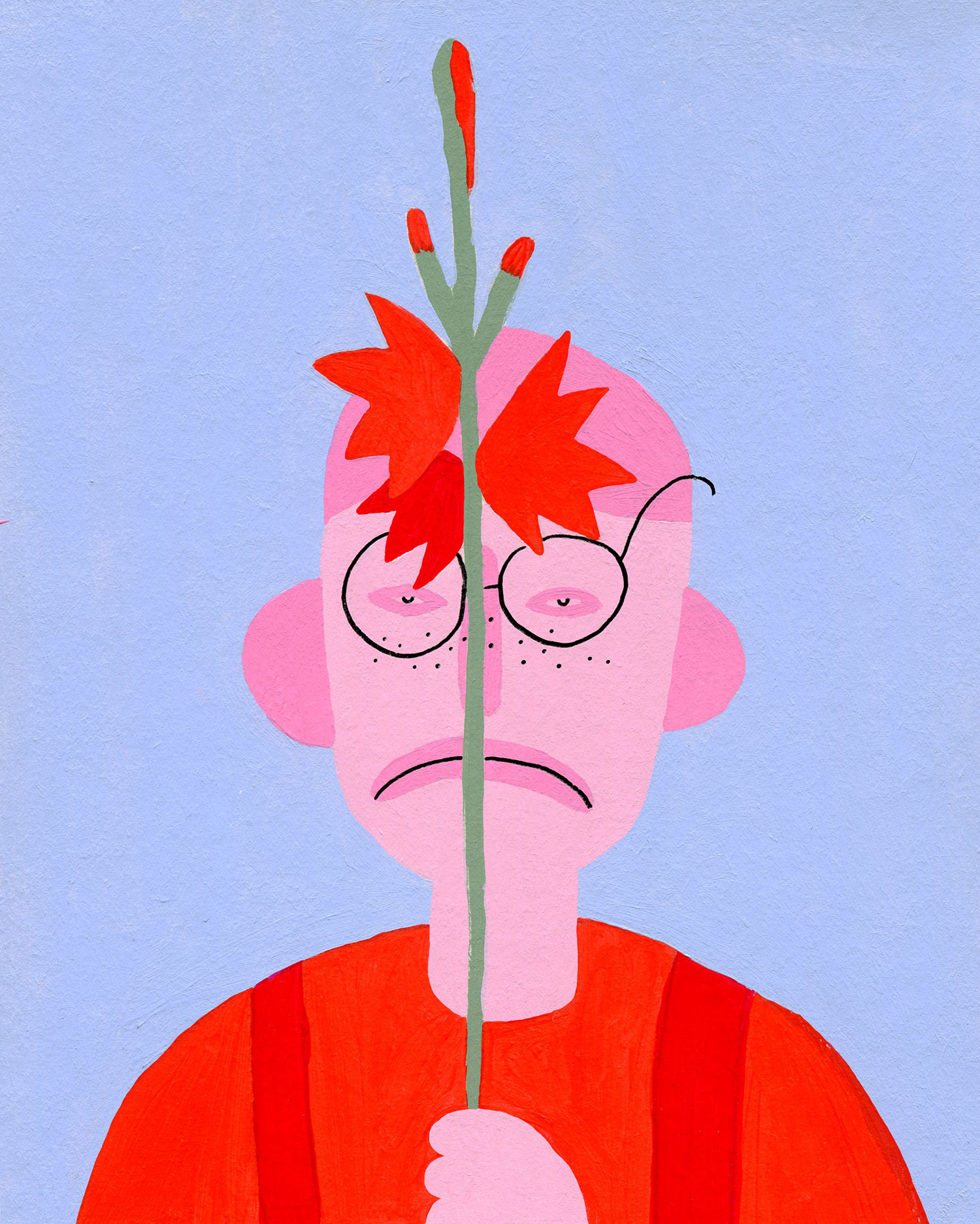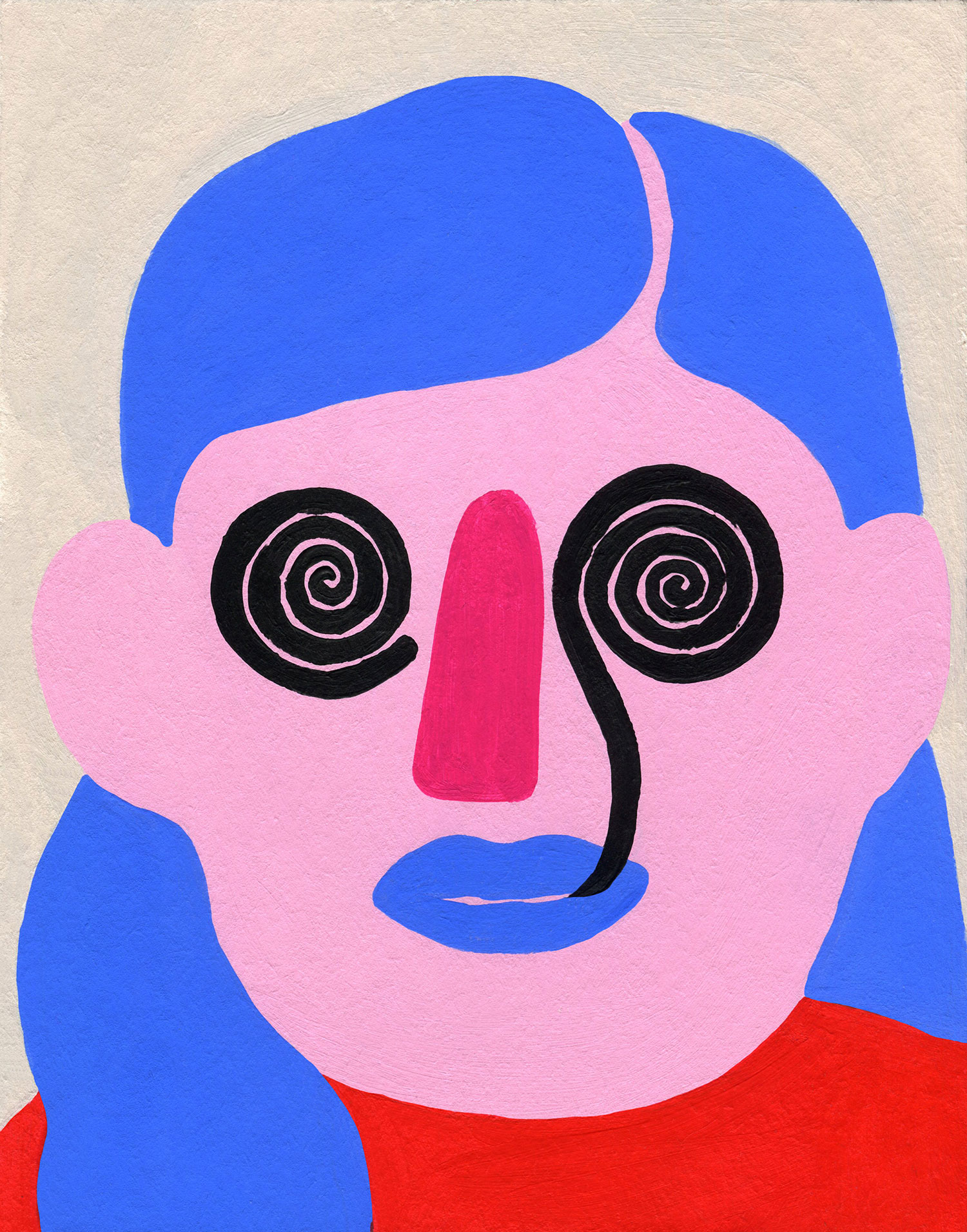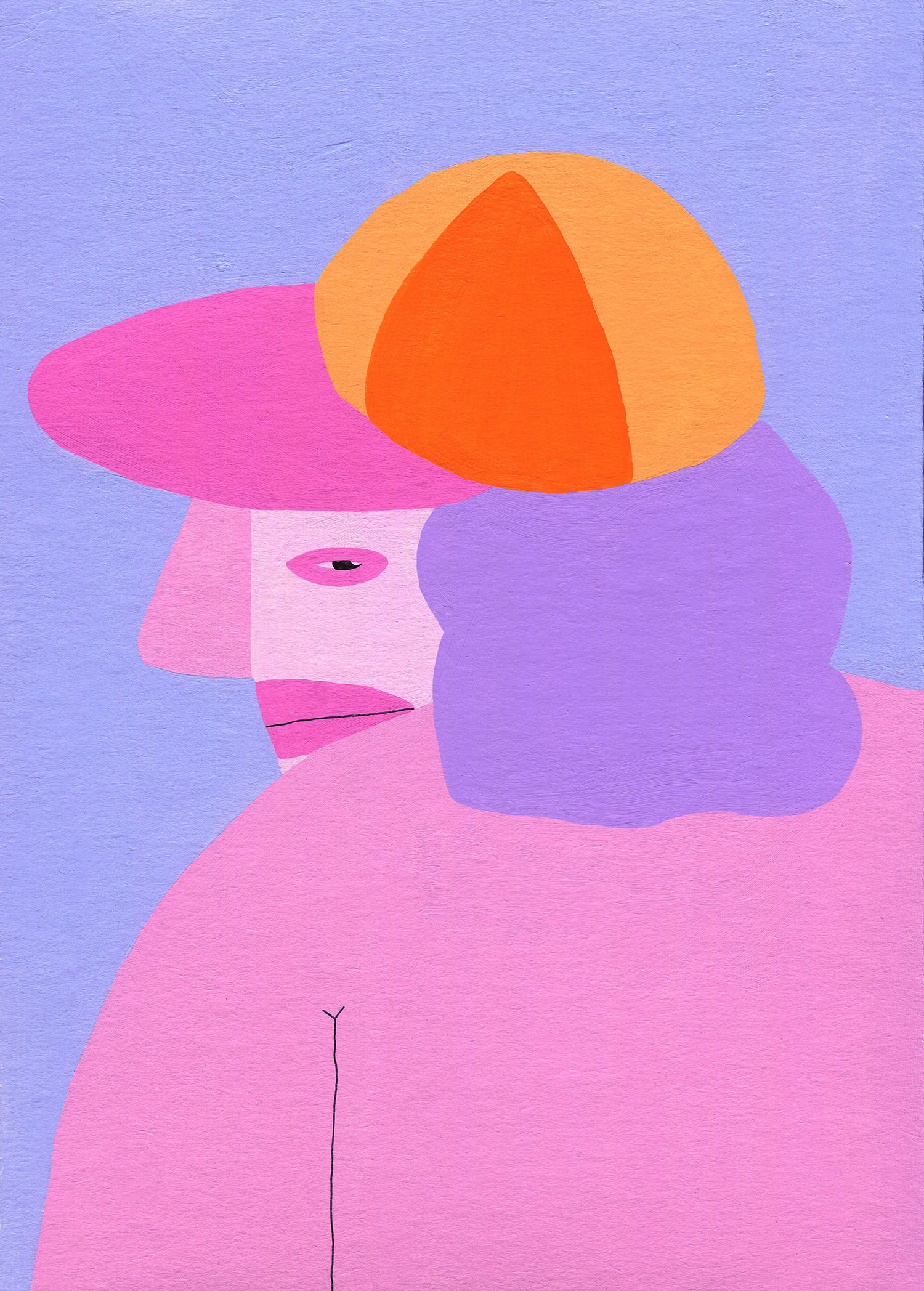 Curated by @ievarag, Ballpitmag curator for Lithuania