Instagram:
@kitefiend
Twitter:
@kitefiend
Behance:
www.behance.net/fennell
Website:
www.fennellm.com
1. What's your story? Where are you from?
I'm an illustrator (sometimes motion designer/GIF maker) currently in my last year of study in Leeds, but home is a small town in Essex near the sea - close enough to get plenty of seagulls. My father is from Ireland so I spent a lot of time there when I was younger. We used to climb mountains and explore the countryside in the summer so rural landscapes have always had an influence on my drawings. Before I left to pursue illustration as a full-time career, I studied Archaeology at UCL for a couple of months but I quickly knew it wasn't for me.
2. Tell us about your aesthetic.
I like to mix metaphor and narrative - communicating with shape and bold, contrasting colours through interesting compositions. I want my illustrations to emote, and have a world of their own that evokes whatever atmosphere I wish to communicate. I like my illustrations to be abstract but essentially understandable. I'm very inspired by nature, science/sci-fi and fantasy in particular, and you can usually see these themes in my work.
3. What is your favourite medium and why?
I enjoy playing with coloured pencils, gouache and ink in my sketchbooks. But for most of my final illustrations I use Photoshop (although I love screen printing), for the intensity of colour and smoothness of shape you can achieve in it - and also for its speed. I'm currently loving Graphic River's gouache and acrylic brushes; they create some beautifully authentic texture.
4. What is your artistic process like?
If I'm working on an editorial article, I'll usually note down all the main themes and ideas first. Then I'll start thinking of metaphors and synonyms, and something to link everything together. From there I get a lot of ideas down very quickly so I have a good choice of sketches to decide which I want to develop further. Once I've chosen my ideas I experiment with different ways to communicate them; playing around with composition and colour until I feel as if I've 'solved' the brief - in my mind anyway. Then I create the final illustrations. I can be a bit of a perfectionist so if I feel an idea isn't working I'll usually move on to another.
5. Who and/or what inspires your work?
For my personal work, I mostly get inspired when I'm outside. I recently visited Norway, and the beautiful open landscapes and vivid colours inspired a lot of my recent work. I also love a complex concept or idea that I can solve or understand through illustration - something that fascinates me; usually something scientific.
6. What role does art play in your life? How does it change the way you view the world?
I've found that since I started my degree, it feels like I'm always working on a brief in my mind. If I start a brief in the morning - even if I'm doing something else the rest of the day, it'll always be in the back of my mind. In this way, I've found that the solution to a brief comes to me when I least expect it - if I see something it'll set off a chain reaction in my mind. I think it definitely makes me more analytical, and I notice a lot more of the little interactions than I did before.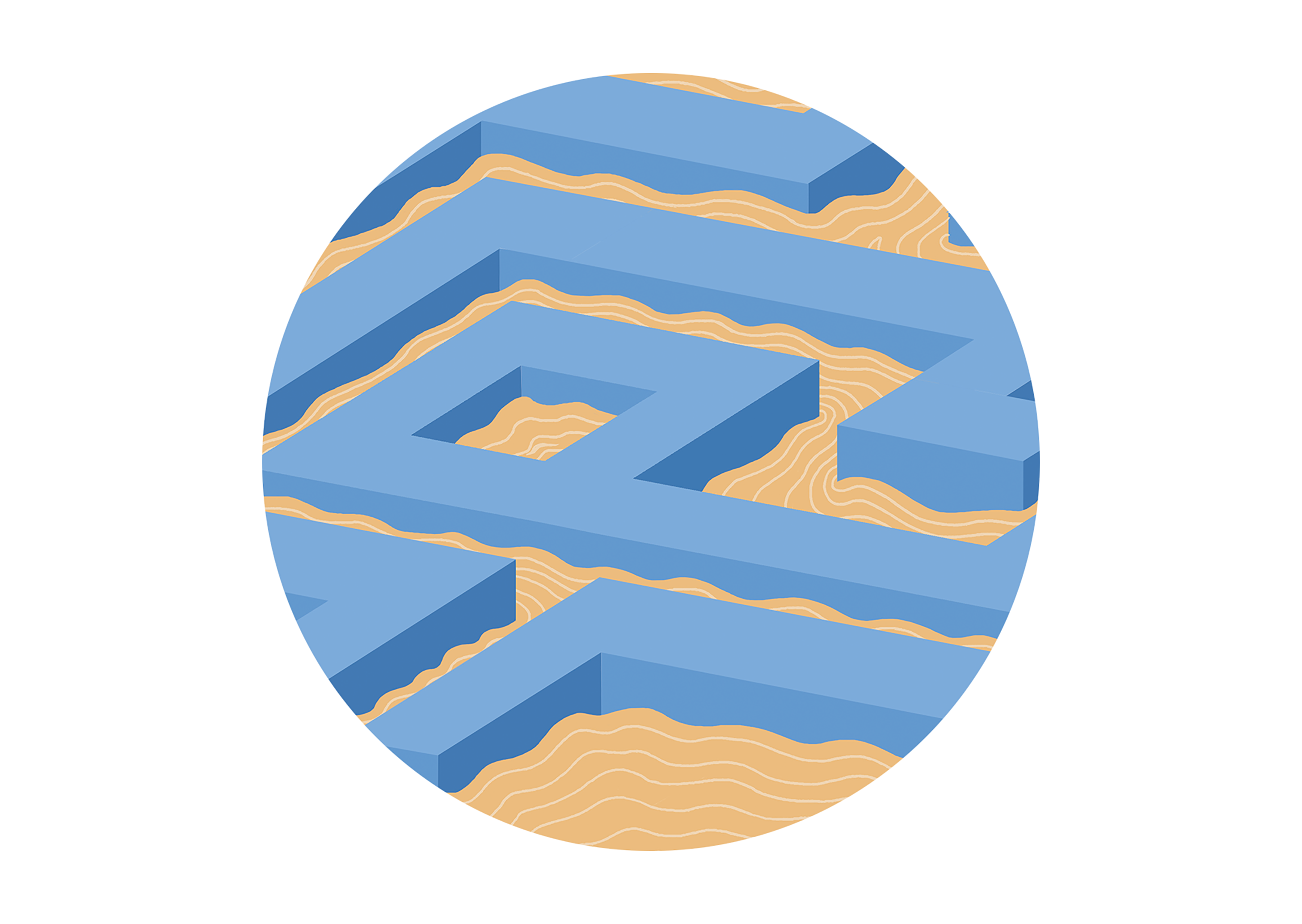 7. Where did you study?
I'm currently in my third year studying a BA Illustration at Leeds College of Art. I love the creative community in Leeds, there's always so much to see and do - so many print and art fairs/events.
8. Where do you see yourself in five years? Working in an agency?
After university, I'd like to continue my own freelance practice - hopefully in a beautiful location. I'm very interested in editorial work in particular, but I also love reading so book covers are an option. However, I have a love of animation and motion design, so I'll be looking into internships.
9. What about in ten?
Hopefully still doing illustration or design work.
10. What do you hope to achieve with your art?
I want people to understand something a little more after they've seen my illustrations - an article, a brand, a product or a story. I'd hope that it can trigger an emotion in them or make them curious about something.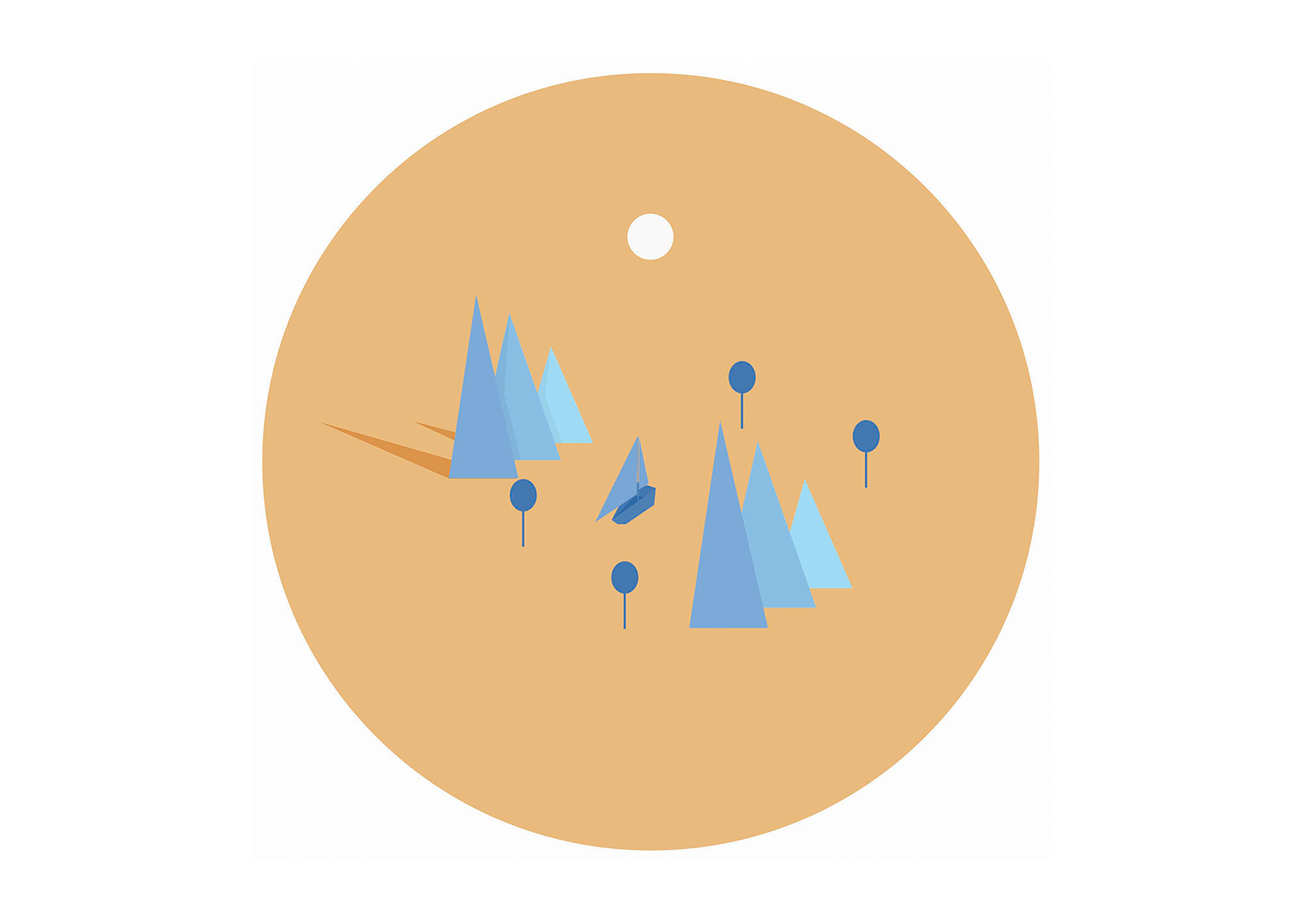 11. Now, tell us a little more about you as a person: what is your favourite food?
Anything with coconut in it, I'm completely obsessed. I had an entire tub of coconut ice-cream the other day and I don't regret it at all. I only wish I'd bought two.
12. Favourite book?
It's hard to choose but if I had to narrow it down, probably the Wool series by Hugh Howey. I'm really into the post-apocalyptic at the moment, and I've just finished the sequel 'Sand'. If you love that genre I'd recommend it.
13. Favourite genre of music?
Folk or Metal, usually a mix of both, but I love Purity Ring as well. I'm currently listening to a lot of Tool, but my favourites are probably Agalloch, Electric Wizard or Solstafir.
14. What are your hobbies?
I'm a big reader, I get through a lot of books. But I'm also addicted to a few video games; I'm currently playing Don't Starve pretty much daily. I go for a lot of walks and drives too, mostly in the Yorkshire dales to get inspiration for my work. I've also re-watched Battlestar Galactica more times than I can count.
15. If you weren't an artist, what would you be?
Possibly an astronomer? or a physicist if I'd been any good at physics in school. I'm interested in science but in practice, I don't think I'd be very good at it.