Instagram:
@kkozdraws
1. What's your story? Where are you from?
My story started pretty much a few years ago when after graduating in architecture in Poland, where I originally come from. I decided to move to the UK with my English partner and look for an architectural job there. I found one and worked pretty much for 3 full years but I was always missing something, a truthful passion to what I'm doing every day and I found myself being very miserable from Monday to Friday as I didn't have any other idea what to do with myself and how to spend my working days doing something I love. I knew I wanted to do something creative, but at the time I just could see the direct path. After those years I convinced my partner to take some time away, travel for a while once we have an opportunity and therefore we both went to Spain to do Camino de Santiago long distance trail and after this we went for a working holiday to New Zealand. Upon coming back to the UK I promised myself to never to come back to architecture again and I decided to look for a job in the cafe which was really chilled, relaxing and would give me a good opportunity to explore and figure out what to do next. I drew in ink and pencil outside of work and was just playing around with those mediums. I worked in the cafe for a few months and then... pandemic hit and I was sent on furlough. And that, I must now say, was the best that could happen to me back then. My partner convinced me to try to learn digital drawing and that's how I bought myself the cheapest, but in my opinion the best for beginners drawing tablet - Wacom Intuos S, and I invested in some beginner's drawing courses on Udemy, as well as the Photoshop course. And I just fell in love with digital drawing which surprised me a bit, as I was really stubborn and I somehow considered it cheating in comparison to traditional drawing. Nevertheless this one decision and the circumstance of the pandemic pretty much showed me the path which I've been on for almost a year right now.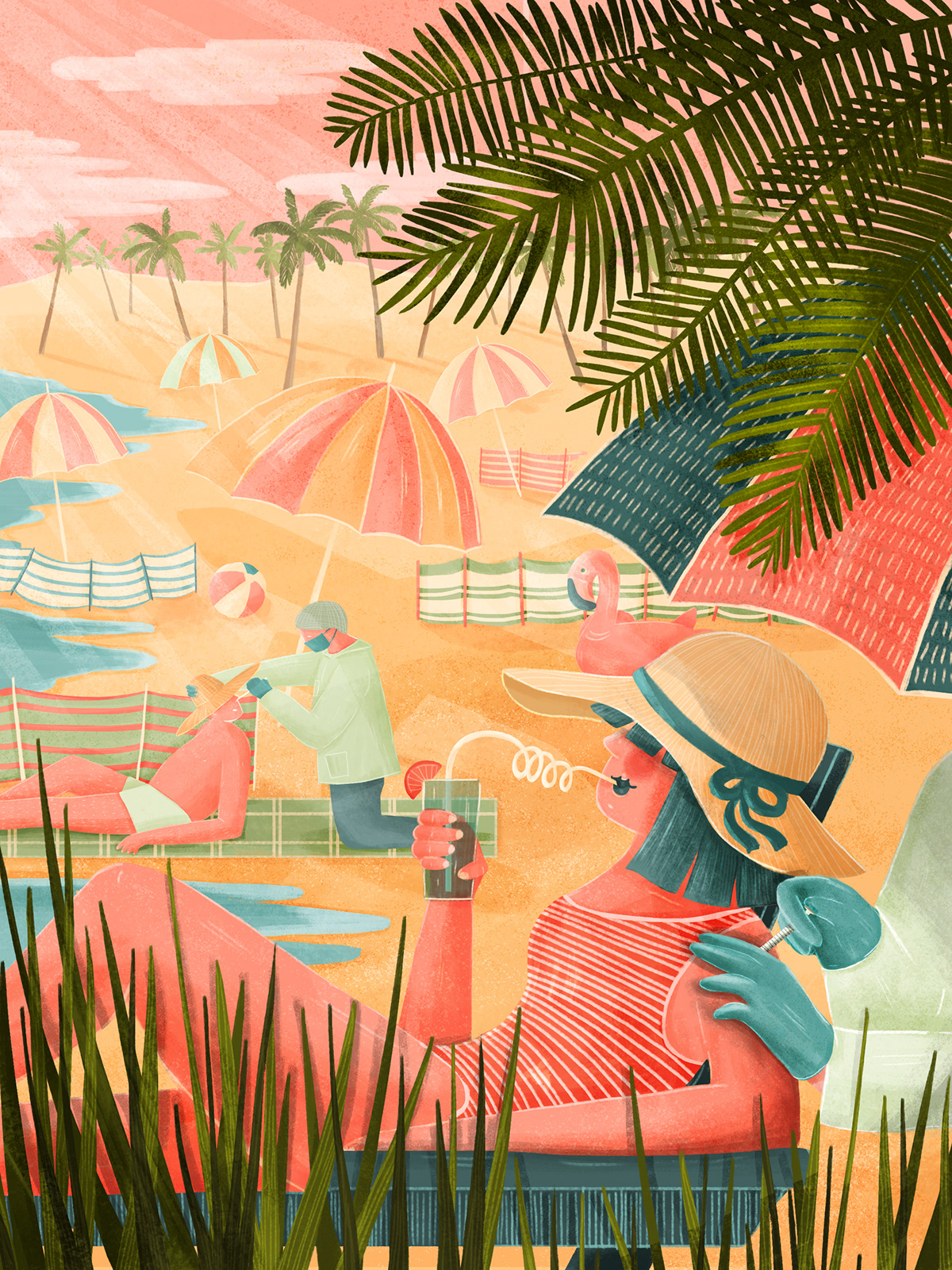 2. Tell us about your aesthetic.
I don't even know how my style has been developed and how it is still moving into some different directions. I've always liked colours and I think you can see it in my illustrations. I experiment with different colour palettes and get inspired by the works of other illustrators. I also like playing around with textures.
3. What is your favourite medium and why?
Digital drawing is my favourite medium as it gives me a lot of freedom and the possibility of playing around with sizes, colours and composition. I use Photoshop and work exclusively in raster. I've tried learning Illustrator and I really wanted to convince myself to vector drawings, but it just doesn't give me pleasure at all. I prefer freestyle drawing and a feeling of painting on the screen rather than working with clean shapes.
4. What is your artistic process like?
Sometimes when I'm being given a brief I do a really, really rough sketch on paper which only I would be able to understand; other times it might be sketchy drawing straight in Photoshop. I don't really have a specific rule I'm following every single time - I just trust my guts at the very moment. I do have one rule - if I cannot figure out what to draw and simply just don't have an idea for a brief, I try not to stare aimlessly at the computer, but just get myself out for a walk. It can be a really short stroll but for me changing the environment and letting the fresh air into my head really does the magic trick and many times the ideas just came unexpectedly while crossing a road or sitting on the bench.
5. Who and/or what inspires your work?
I get my inspiration mostly from nature- our beautiful world of flora and fauna; everyday life situations but also environmental and social issues. I like working on pieces which matter. I like creating illustrations which can inspire other, send a meaningful message or... just simply makes someone smile.
6. What role does art play in your life? How does it change the way you view the world?
In my opinion art is able to tell a very important message. One illustration can have a power of more than 1000 words and it can be an amazing way of communication.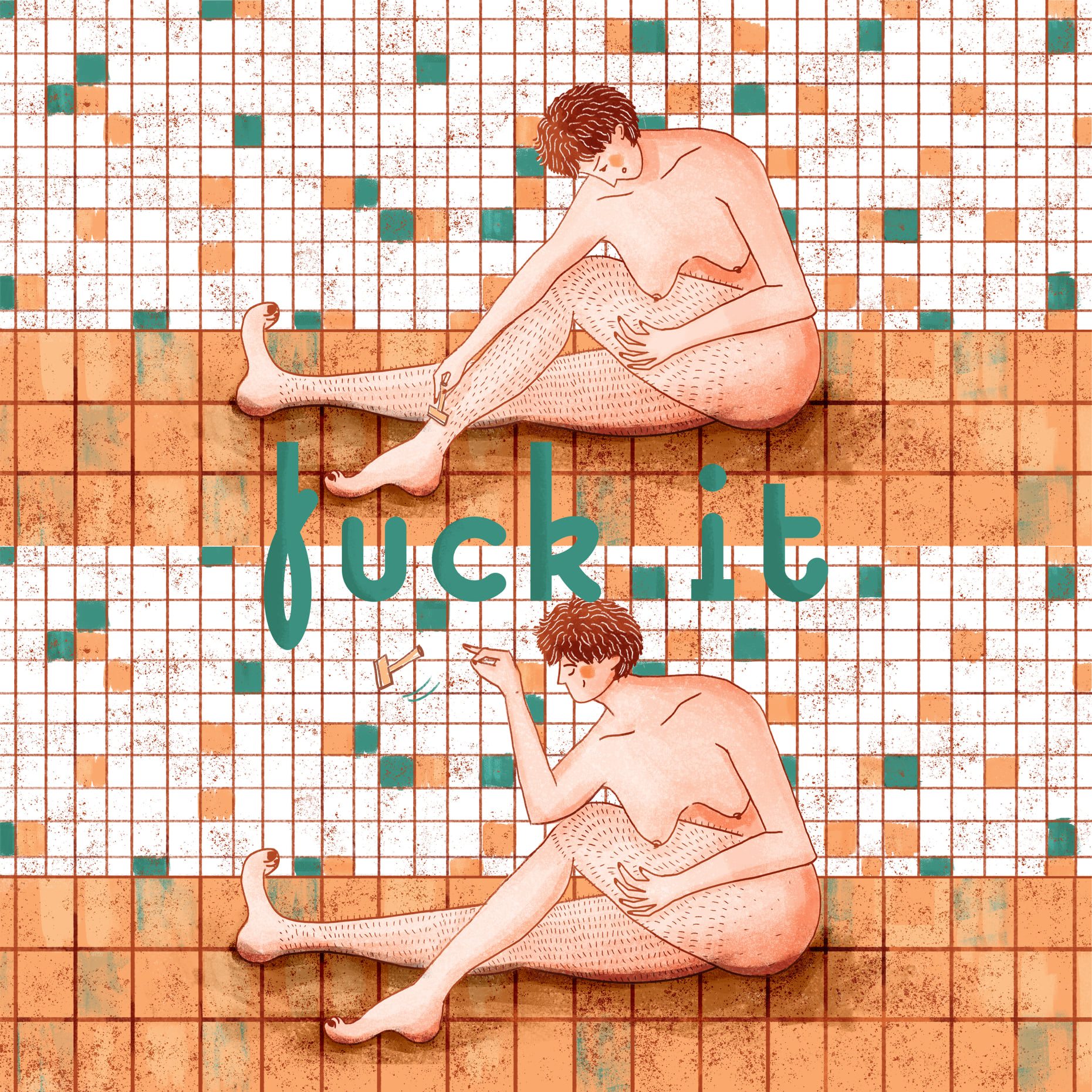 7. Where did you study?
I studied Architecture and Urban Design in Gdańsk University of Technology.
8. Where do you see yourself in five years?
I'd like to work as a freelancer and get to a point where I don't have to worry about the lack of commissions or living from month to month. I'd love to be doing more editorial work as those works are always fun, diverse and have a very quick deadline - an for me this is the biggest motivation :) One part of me which decided to choose the life of a freelancer was the fact I don't like sitting on my bum in one place and I really wanted to allow myself to take my work with myself, wherever I go. I like travelling and I'm very close with my family and friends back in Poland, and therefore I would love to be able to visit them whenever I want without the worry of not having enough days off.
9. What about in ten?
Pretty much all of the above. I'd like to live somewhere closer to nature, where I could have a designated space for my office :) I see myself adopting a few animals and just giving them a wonderful place to spend the rest of their lives in.
10. What do you hope to achieve with your art?
I'd love to be able to send an important message. This pretty much comes with almost every editorial piece I've been working on. Most of the topics are touching the nature of social issues which, sometimes are very intense.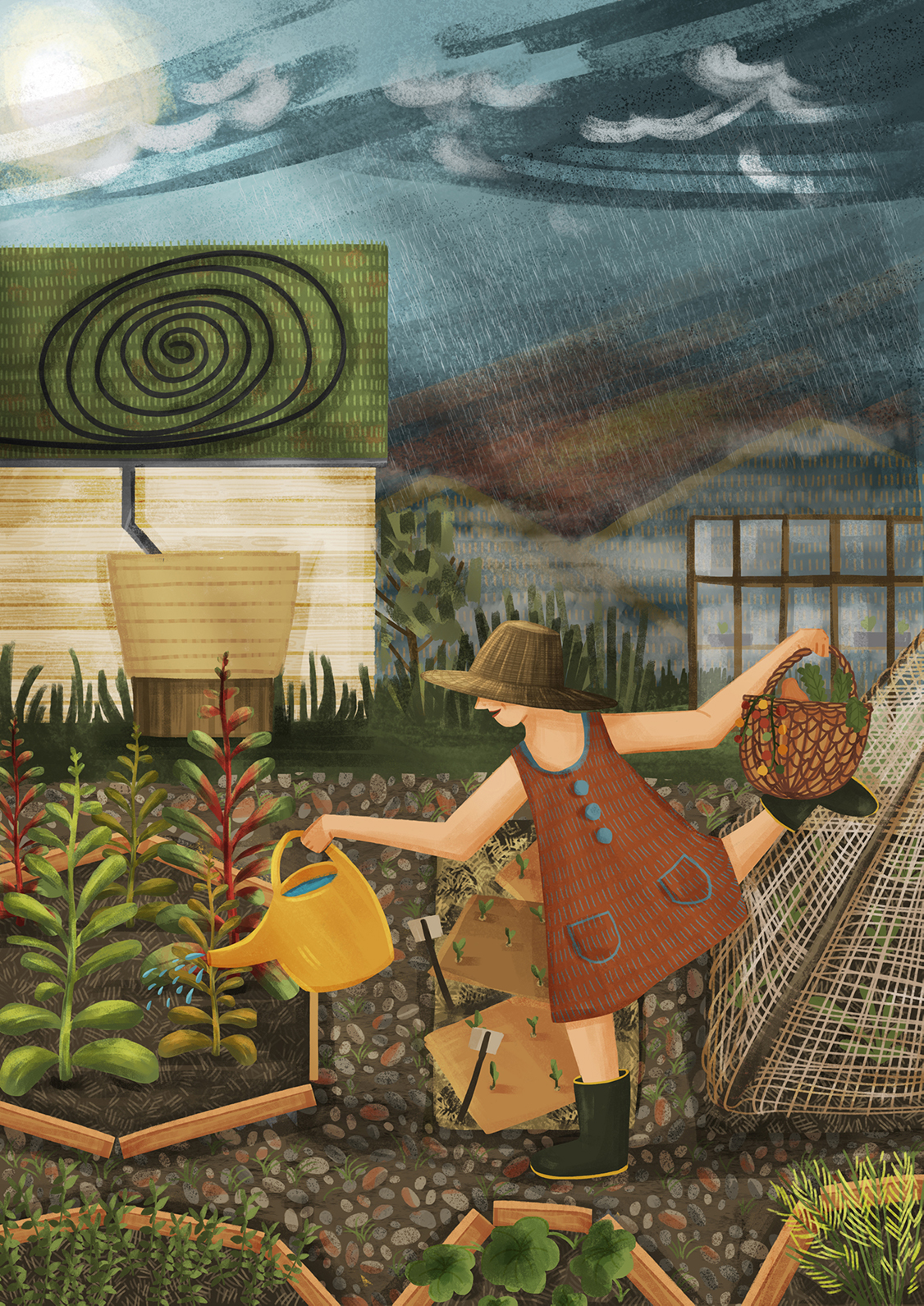 11. Now, tell us a little more about you as a person: what is your favourite food?
Polish pierogi with cabbage and mushrooms! I could eat them everyday if only I wasn't lazy enough to make them! But apart from this I just love my breakfast porridge - I could pretty much eat it every single day, and I actually have been for the past half a year! xD
12. Favourite book?
'Born to run' by Christopher McDougall, 'Outliers' by Malcom Gladwell and 'The 27 deaths by Toby Obed' by Joanna Gierak-Onoszko.
13. Favourite genre of music?
Indie, Alternative, Rock from the 70s.
14. What are your hobbies?

 Hiking is my number one love! That was one of the reasons why me and my partner moved from Nottingham to Edinburgh as Scotland is just a paradise for hiking. Apart from this I really like cooking, going for walks, reading books, hanging out with friends and just getting myself out :)
15. If you weren't an artist, what would you be?
If it was a thing, I would be hiking for money ! :D But I could see myself having a little vegan cafe where I would be a polish mama serving some food and taking care of people! :) I could also see myself doing something with animal care as I love animals.