Instagram:
@klarabart
Facebook:
www.facebook.com/klarabartillustration
Shop:
www.klarabartilsson.tictail.com
Website:
www.klarabartilsson.se
1. What's your story? Where are you from?
I live in Gothenburg on the grey west coast of Sweden. I've also lived in London and Malmö for some time, two also very grey places. I should move some place more yellow next time I think! I finished my bachelor last year, and have been working as print designer at Swedish fashion brand Monki for some time. At the moment I freelance as an illustrator and print designer.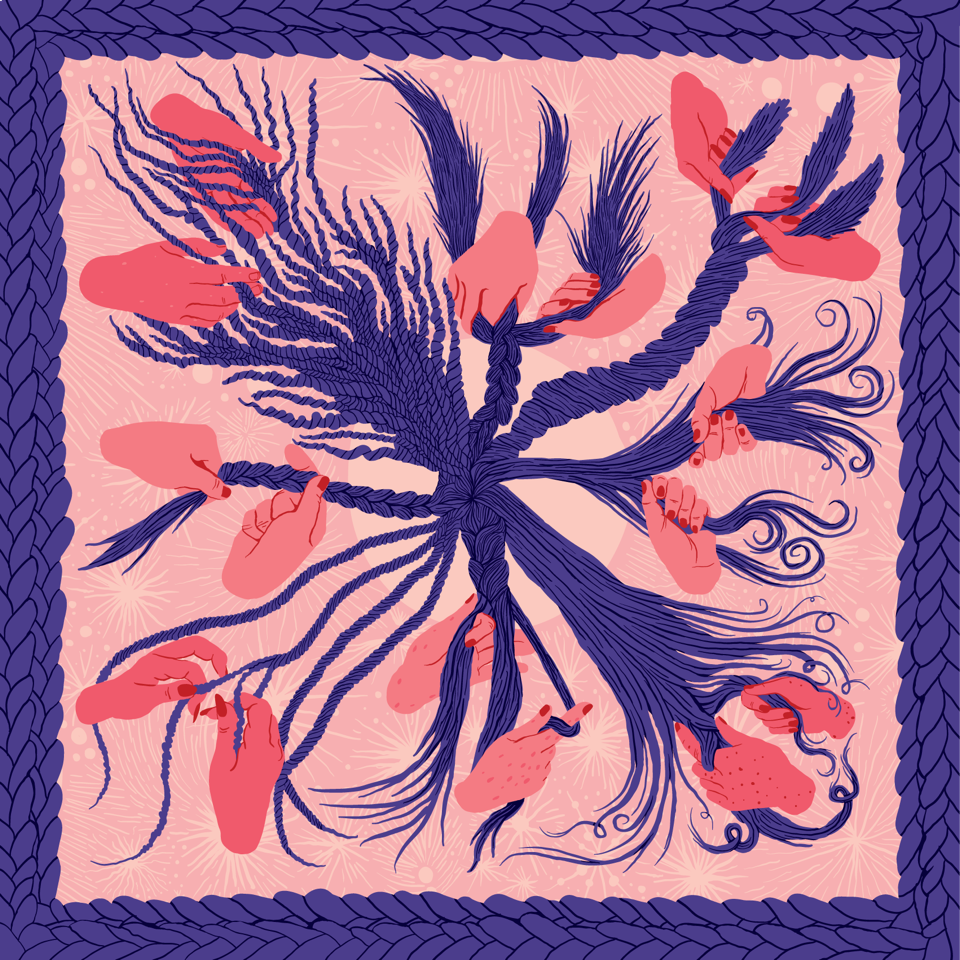 2. Tell us about your aesthetic.
I like it to be a mysterious place where the smell of flowers is slightly intrusive. Or a surrealistic jungle with a vivid bubblegum sky! I always try to bring movement into my images; something shaking, dripping or flying. And I make a lot of repeated patterns, also in my illustrative work.
3. What is your favourite medium and why?
Digital! The main reason is my messy way to draw, which requires ⌘Z. But I also enjoy trying out all possible color combinations, I find it hard to do that on a paper.
4. What is your artistic process like?
In my personal projects it usually begins with an object or a phenomenon that I just have to draw. It's like a finger itch. I always do a lot of research before I start drawing though. But mostly I have no vision of what the result will be until I'm finished, but I always finish.
5. Who and/or what inspires your work?
Nature! Flowers and animals yes, but also surfaces, tiny cells and outer space. Fashion, folklore, nasty things and my peers in art are great providers of inspiration too.
6. What role does art play in your life? How does it change the way you view the world?
Maybe it's a lifestyle? Well at least it got some importance since I'm trying to make a living out of it, and spend most of my time on it. I think I use it as a way to observe and process my brain activity. Something needs to come out of there!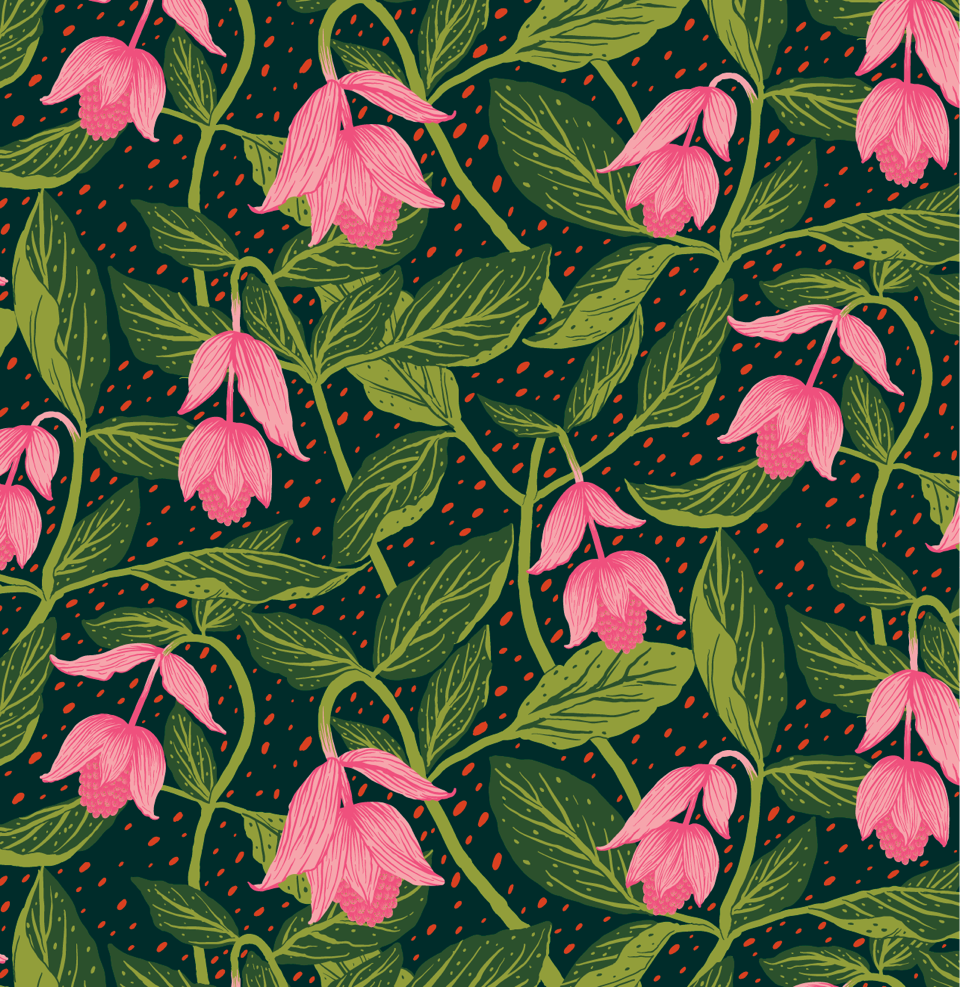 7. Where did you study?
I did my bachelor at the Academy of design and crafts (HDK), in Gothenburg, Sweden. I also did an erasmus exchange at Camberwell in London.
8. Where do you see yourself in five years?
On an ergonomically correct chair...
9. What about in ten?
In a studio with a nice view and with Gucci on the line ;)
10. What do you hope to achieve with your art?
Some delight for the eye! Sometimes I got higher ambitions, like smashing patriarchy.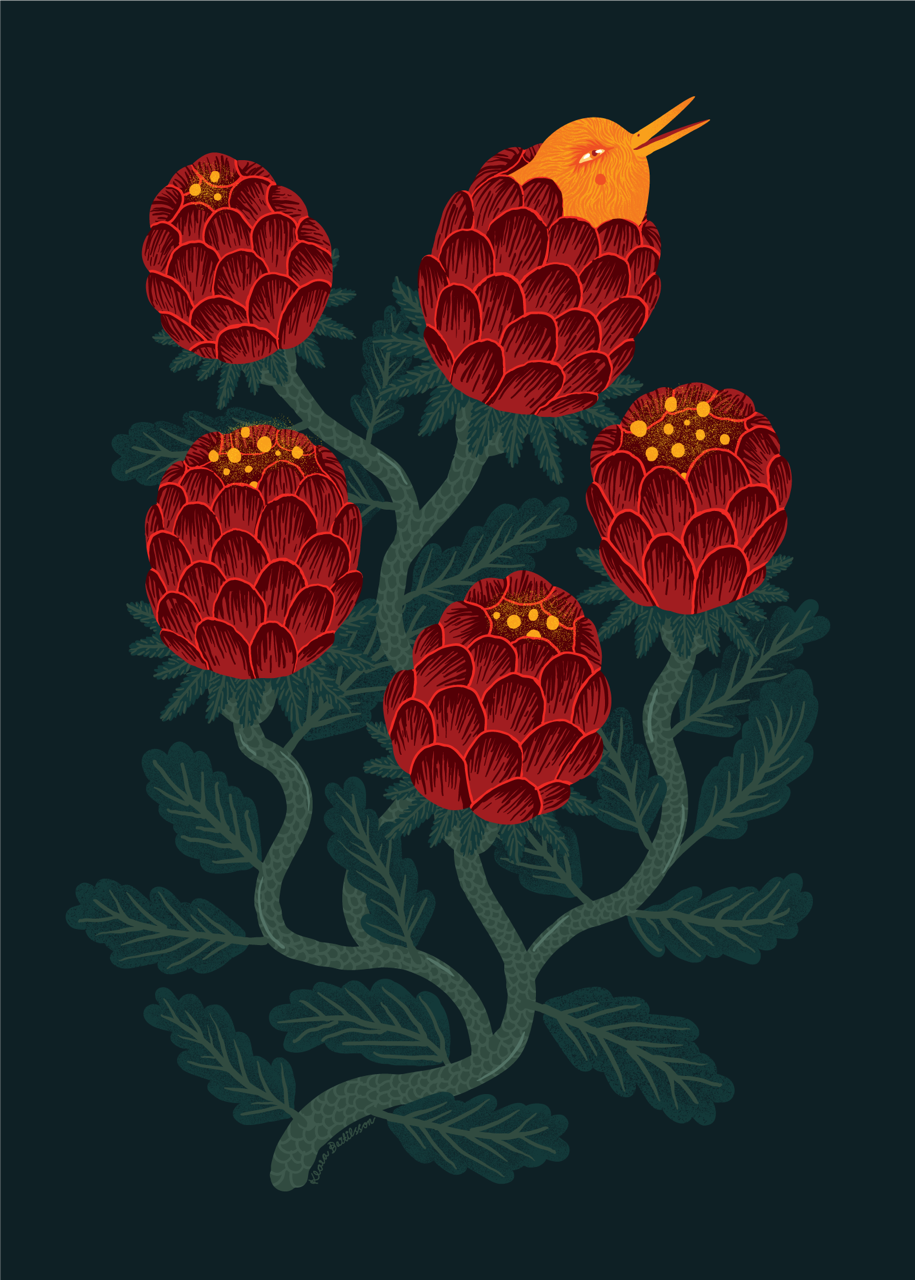 11. Now, tell us a little more about you as a person: what is your favourite food?
Breakfast!!! Or salty snacks and sparkling wine. If I have to eat dinner, lobster.
12. Favourite book?
L'Écume des jours by Boris Vian <3
13. Favourite genre of music?
Last week it was Ethiopian jazz and this week post-punk? I'm lost.
14. What are your hobbies?
I like to do crafty things but I totally suck at it because of my lack of patience. But riding my bike or drinking beer or solving crosswords never wears one out!
15. If you weren't an artist, what would you be?
Runway Diva Coach Extraordinaire.