Instagram:
@koalanov
Website:
www.koalanov.com
1. What's your story? Where are you from
I'm Ivee from the Philippines. My family is from Davao del Sur, and I'm the only one in the family who grew up in the city (Manila). I'm a freelance illustrator and also working in tech (Data Analytics). I have 2 cats!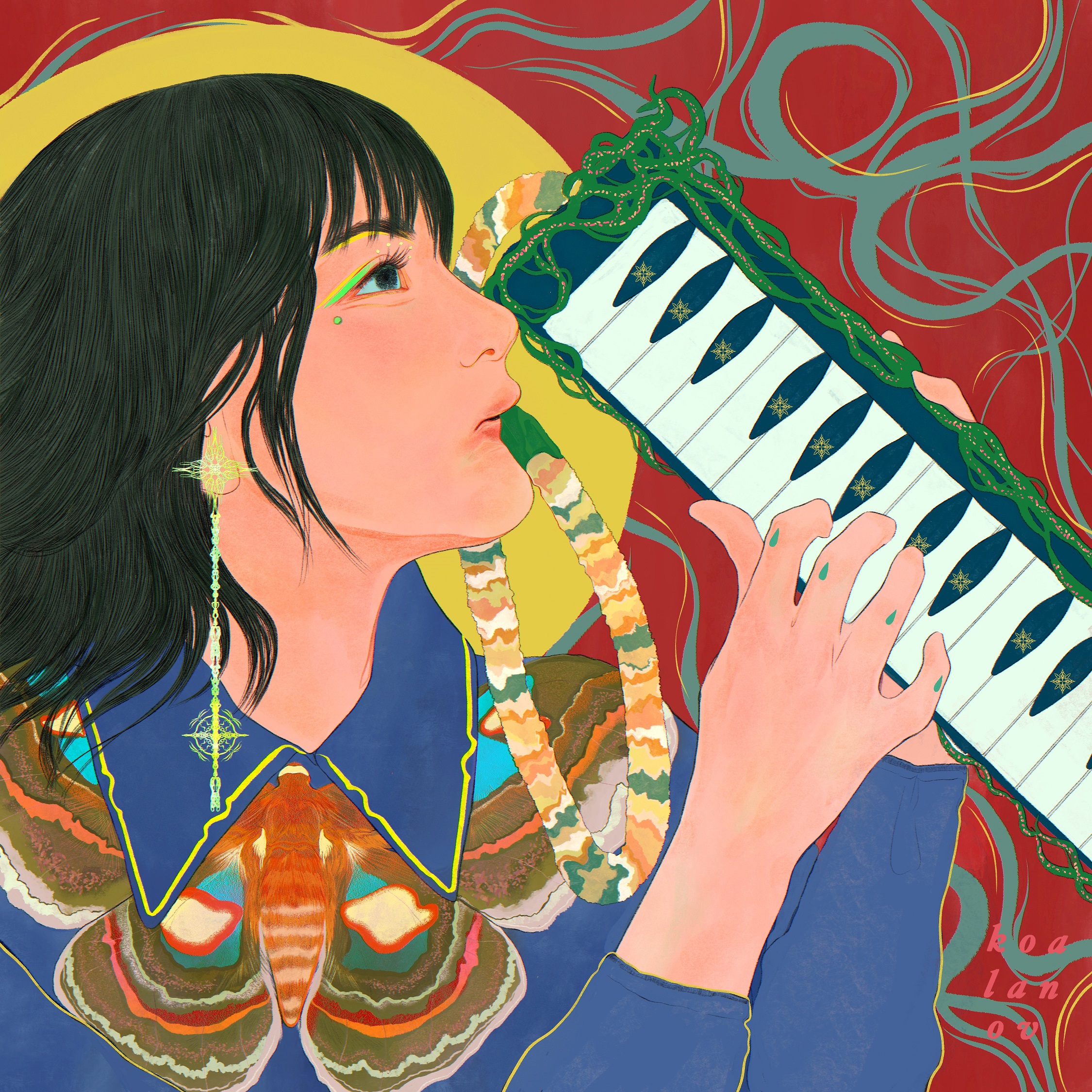 2. Tell us about your aesthetic.
Not sure how to exactly describe it but I do want to capture that vintage-esque treatment you see in old Asian posters/ magazines/manga covers. One time there was this guy who told me my work looks like an eastern propaganda poster because of my art style so I've thought, sure, I'm accepting it and will definitely be reusing that same description in the future
3. What is your favourite medium and why?
Colored pencils and gouache. I try to use the same technique when I draw digitally and customize my own brushes close to those textures
4. What is your artistic process like?
My favorites pieces are the results of creativity that aren't forced, so I try to get as many inspirations as I can days before my allotted deadline. To make sure I capture the right overall form, I start with several thumbnails of sketches until I come up with a composition I like. I pause, drink coffee, play with my cats in between, and return to my canvas for the colors. Stepping away from it really helps — it's like hitting the refresh button when your brain goes tunnel vision. Of course, this is only possible if I plan everything ahead of time. I also like getting reliable creative insights especially from my significant other who's also an artist.
5. Who and/or what inspires your work?
Literally my surroundings and the media I consume! From movies I just recently watched, music I listen to (hi, Bon Iver), the view outside the window, etc. Also from my favorite creators like Edward Yang, Tsai Ming-Liang, Satoshi Kon, Suehiro Maruo ( colors ), etc.
6. What role does art play in your life? How does it change the way you view the world?
I feel like art is just there to remind you of your own existence. Art's meaning is probably going to be different today and tomorrow. It's like listening to your favorite songs — you enjoy the melody and rhythm when you're happy and tend to overanalyze the lyrics when you're melancholic. At the end of the day, it's all about your own perspective. Your current mental state, mood, experiences. People around you. Your work. Your hobbies. Your confusing dreams and nightmares. It's what your mind recalls while looking at it. I might be telling something behind my work but yours is more important because it defines who you are, and you are a part of it.
7. Where did you study?
I didn't go to art school. I had bachelor's degree in Computer Engineering from PLM, a state university in Manila.
8. Where do you see yourself in five years?
I hope I'd still be doing art in a very messy art studio haha.
9. What about in ten?
Surprise -- still doing art, but in a BIGGER art studio and had befriended my favorite artists (speak your dreams into existence, people!).
10. What do you hope to achieve with your art?
I want to work with artists I look up to and be that person who will inspire others to create. I'm also trying to be more self-aware and make art with intent.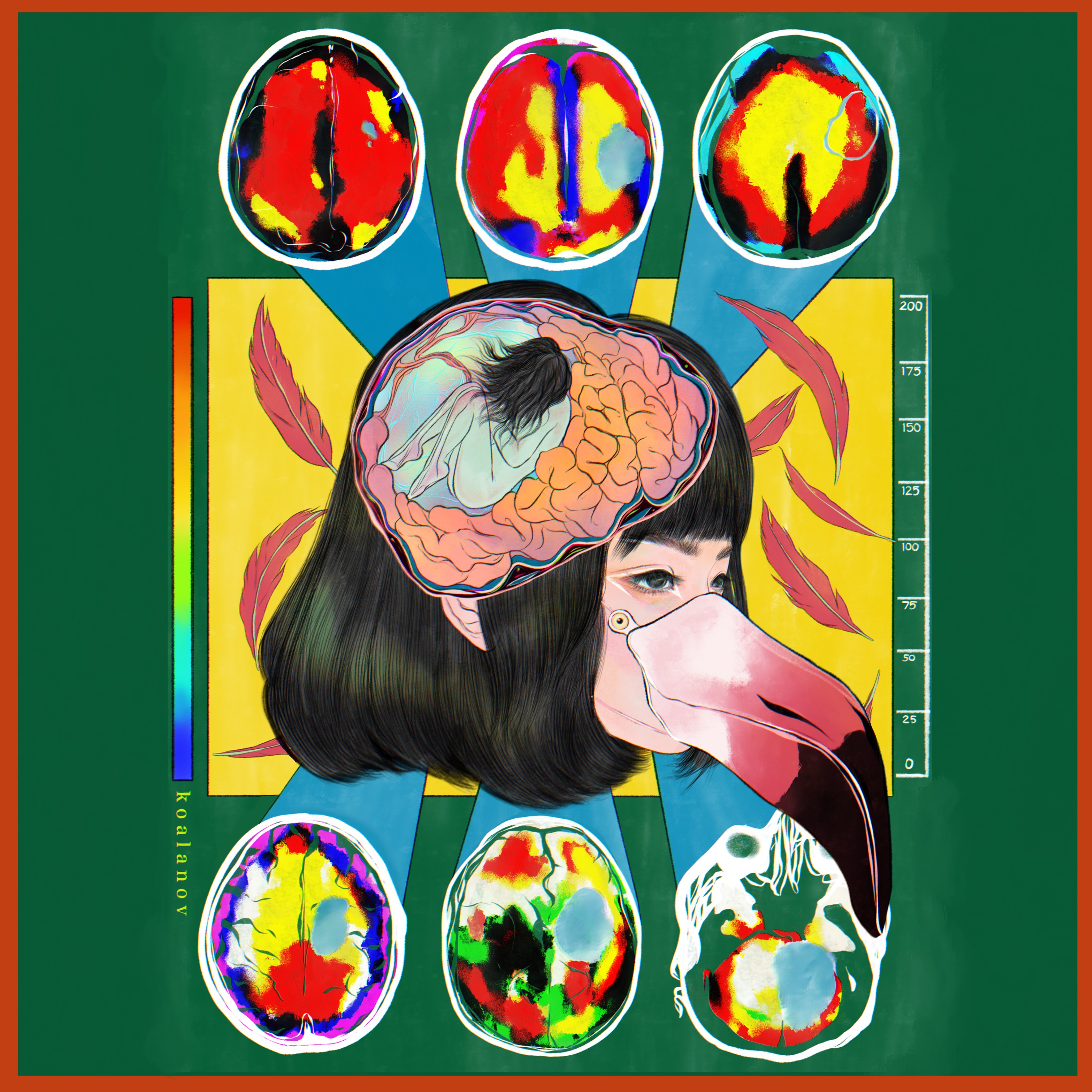 11. Now, tell us a little more about you as a person: what is your favourite food?
Tinola (Filipino chicken soup)!! I also like eating Indian food these days. Anything salty honestly haha.
12. Favourite book?
For art books, probably Kazuo Kamimura and Satoshi Kon's.
13. Favourite genre of music?
Indie pop, indie rock, post-rock, city pop.
14. What are your hobbies?
Playing with my cats, casual video games, watching series, keyboard practice (I'm trying to learn how to produce music).
15. If you weren't an artist, what would you be?
I'd be stuck in tech for years (data analysis related career) or running a small coffee shop business.