Instagram:
@koenigsebastian
Website:
www.sebastiankoenig.net
1. What's your story? Where are you from?
I am from Hamburg in the north of Germany. I started to work in a publishing house some time ago and got caught by Graphic Design. So I started to study Graphic Design besides working as a freelance designer and layout-er. After my diploma I founded the design studio "Studio Una", where I kept going with my illustration work and design I was developing during my studies. Now I am working as a freelance Art Director, Designer and Illustrator in Hamburg.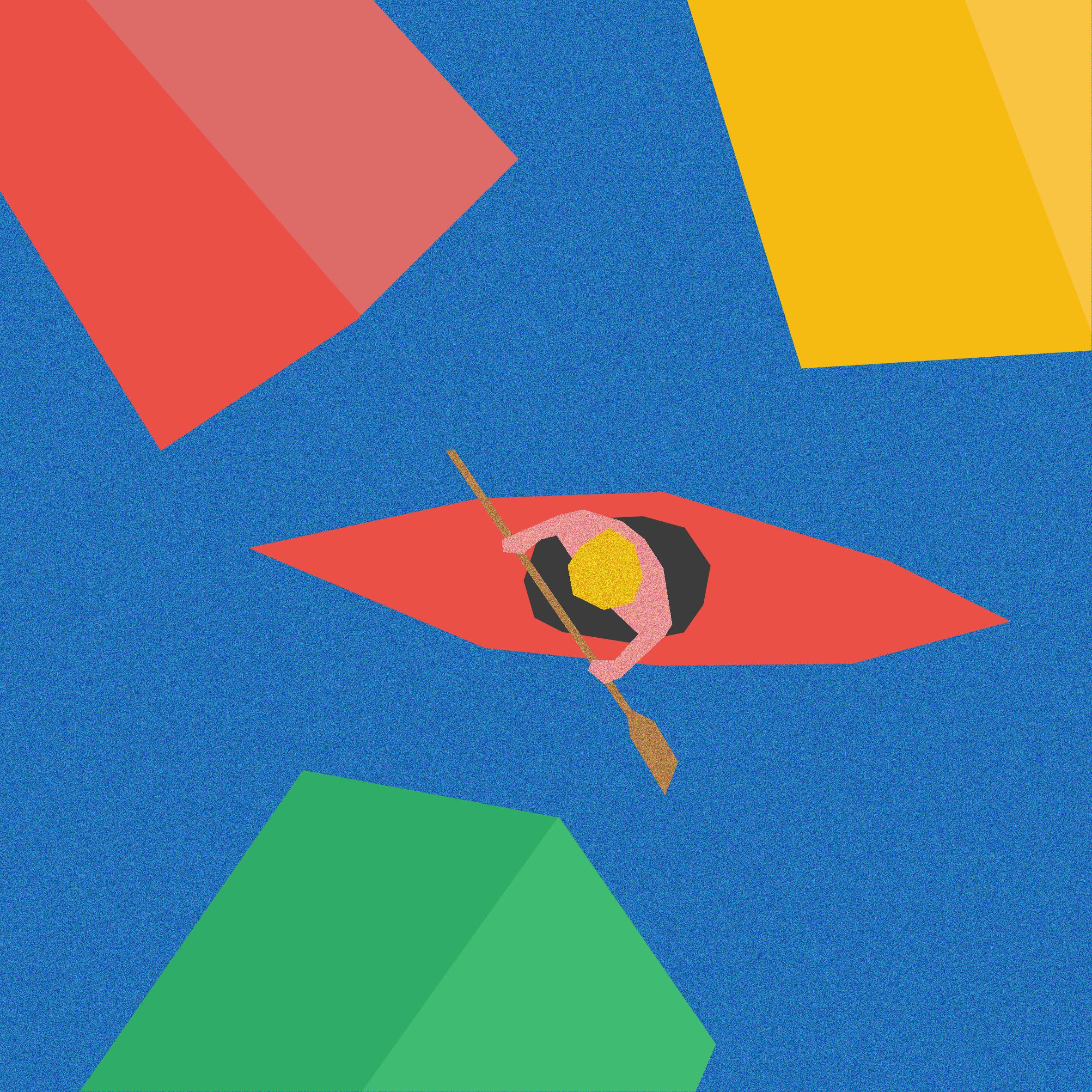 2. Tell us about your aesthetic.
Most of my work are vector illustrations. I started to work very geometry-focused, reduced and my approach to typography and graphic design is very minimalistic and rational as well. I always worked with a mouse instead of a tablet and often traced photos of my sketches. One day I realized that there is a certain aesthetic to my first rough "click works" before finalisation and I went that way to focus on with my illustration work. I am always working with a limited color palette and some digital effects or the charming effect of riso printing. I like abstract images and the process when a picture gets completed in the viewers head.
3. What is your favourite medium and why?
Definitely my Mac, because it's the tool I got used to and I can rely on. But I am working with analogue techniques like pencils or cut cardboard as well. But these processes needs to be planned and I mainly benefit from not working in front of a screen. It helps to relax, but I am not very fast at it.
4. What is your artistic process like?
I start with an idea I want to visualize. Sometimes the final solution pops up in my mind, but most of the times I need to create a rough idea of what I want to draw. Then I doodle around and develop solutions and sketches. I try to look at real objects and poses of people to develop a relation to existing shapes. Sometimes I start directly in Adobe Illustrator if I know exactly what my drawing will look like. By that point I already have a color palette that defines the colors and halftones. I also have set of custom patterns I sometimes choose from. Depending on the complexity of the drawing I can change and fix things I don't like. Working with the Mac is pretty flexible.
5. Who and/or what inspires your work?
My biggest inspiration is my everyday life and what surrounds me. How I think things look like, people I see on the street, my flat, my family. It's all around me or in my mind. On the other hand I like geometry and construction principles for abstract works. Paul Klees work for example is a good inspiration for design and visual systems I like to look at. And there are a lot of Illustrators I like that tell very personal visual stories in their work, that is something I am inspired from as well. Miroslav Sasek or Ali Mitgutsch, to name some older ones. Or Jean Jullien and Geoff Mcfetridge, to name some contemporary artists.
6. What role does art play in your life? How does it change the way you view the world?
Art is a loyal companion of mine, since I went to school. I like to visit galleries all over the world and try to check out the art museums whenever I visit bigger cities. I really enjoyed the time with my drawing teacher who was realistic painter of the 70s in Hamburg. He inspired me to look at the power of classical painting and the visual impact we quickly oversee today. So it is really a pleasure for me to look at original artworks no matter if they are classics or contemporary art. But I am not very dogmatic about it. Sometimes I am amused about the elaborated information about art in catalogues or galleries. I am more the "look at it and enjoy" kind of guy. Art and Illustration is just normal to me. So I think that means it is a huge influence on how I see the world.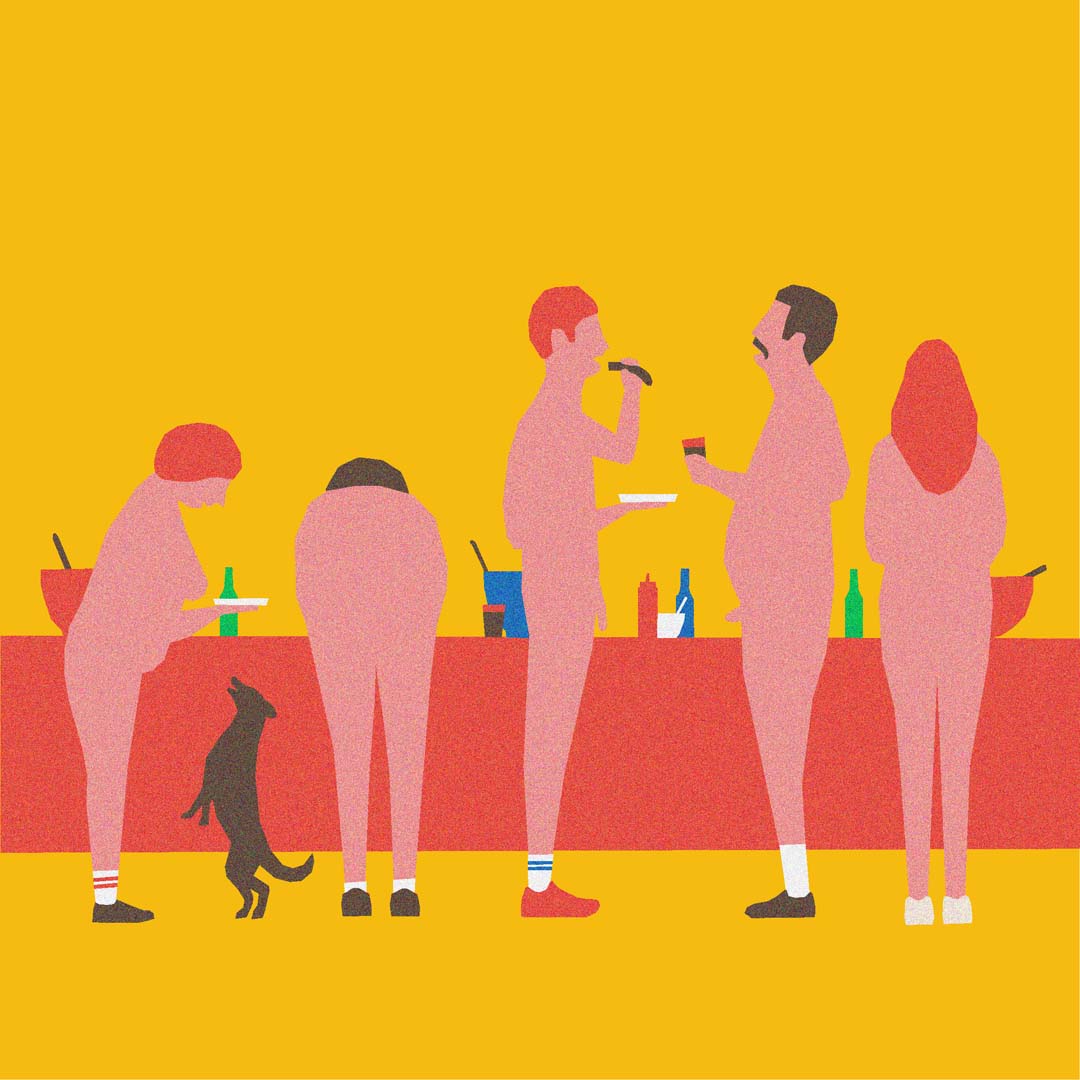 7. Where did you study?
I studied at Graphic Design at Kunstschule Alsterdamm in Hamburg.
8. Where do you see yourself in five years?
I always try to get on with what I am doing, it is a steady journey I don't control completely. I hope I am working in my job with enough time for my family and work I can identify myself with.
9. What about in ten?
I hope I will live in a bigger Apartment in ten years ;-)
10. What do you hope to achieve with your art?
I want to get on and surprise myself with fresh ideas. I am happy if I get feedback and people say: "Yeah, looks good".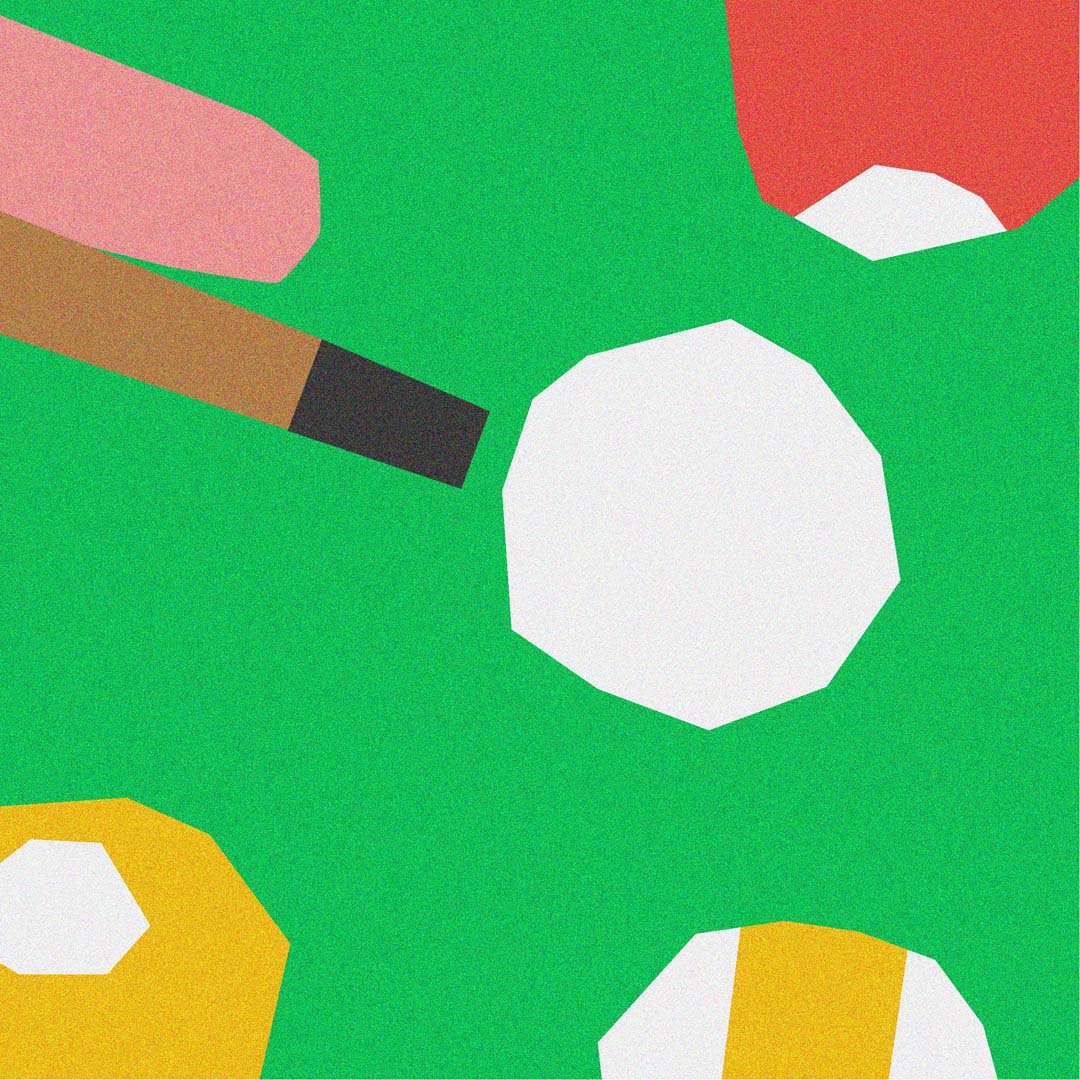 11. Now, tell us a little more about you as a person: what is your favourite food?
Cheese!
12. Favourite book?
Confessions of Felix Krull by Thoman Mann
13. Favourite genre of music?
Here are my favourite records from 2017 ;-) The Flaming Lips – Oczy Mlody Foxygen – And Star Power Der Ringer – Soft Kill Ryan Adams – Prisoner Ross from Friends – The Outsider Acid Pauli – BLD Mac Demarco – This Old Dog Pond – The Weather Dan Auerbach – Waiting on a Song Steve Lacy – Steve Lacy´s Demo Kevin Morby – City Music Ride – Weather Diaries The War on Drugs – A Deeper Understanding LCD Soundsystem – American Dream The/Das – Exit Strategies Ariel Pink – Dedicated to Bobby Jameson Four Tet – New Energy Daphni – Joli Mai Beck – Colors Courtney Bartnett & Kurt Vile – Lotta Sea Lice Maurice & Die Familie Summen – Bmerica
14. What are your hobbies?
I am doing a lot of music. I am playing live electronic music with my band Muutes.
15. If you weren't an artist, what would you be?
My latest job dream is to become a train driver. We will see ;-)