Instagram:
@kotaromachiyama
Twitter:
@loopool_info
Facebook:
www.facebook.com/loopool.info
Behance:
www.behance.net/machiyama
1. What's your story? Where are you from?
I'm Ko. Machiyama, a self-employment illustrator from Japan and be acting based on Tokyo now, and belongs to "BUILDING" and "Professional Illustrators Group ILLUSTRATORS TSUSHIN".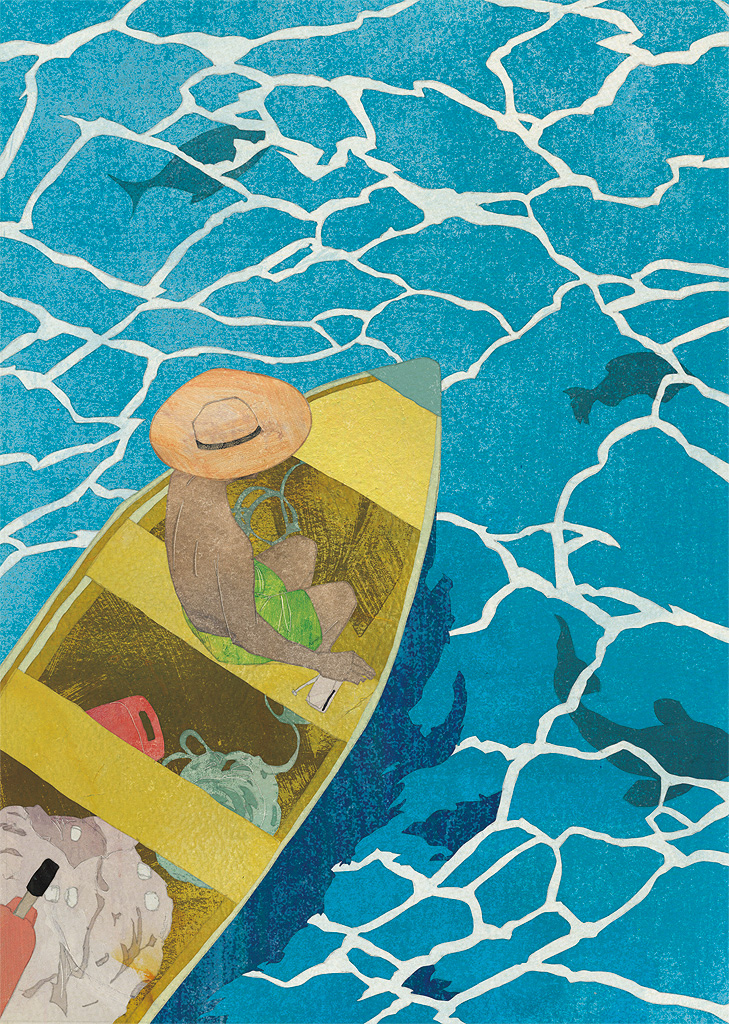 2. Tell us about your aesthetic.
Simple and strong
3. What is your favourite medium and why?
Pencil. I like color and line. It is easy to use as I have used it since I was a child. However, I always look for a new medium.
4. What is your artistic process like?
First and finish. First: I can make a lot of images and drawing freedom Finish: I can get a sense of satisfaction and feel a growing experience.
5. Who and/or what inspires your work?
They are Francois Berthoud, David Downton, Hokusai. Their works have a light drawing line, print's texture, nice simple form etc...
6. What role does art play in your life? How does it change the way you view the world?
That makes me always try to look for more beautiful things.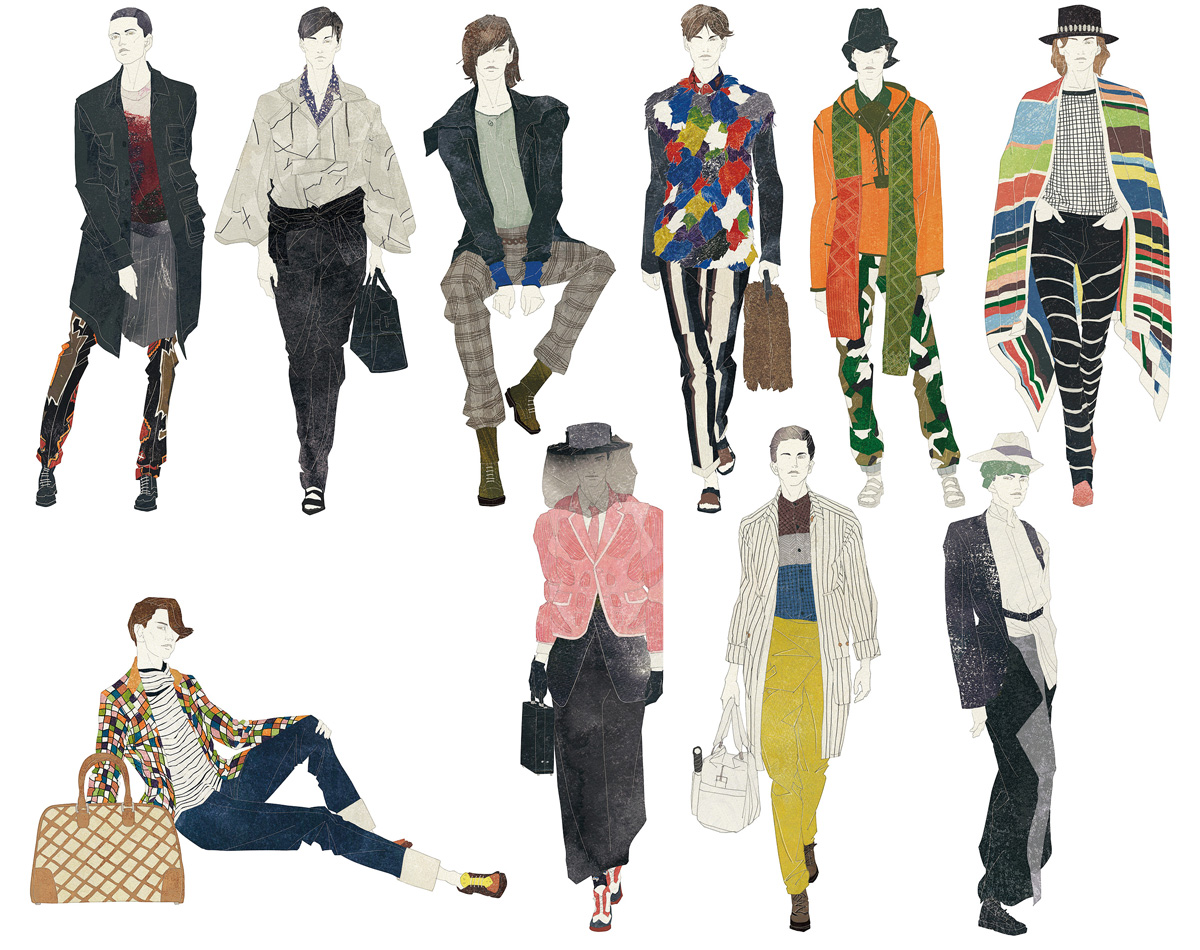 7. Where did you study?
Setu・Mode Seminar and Tokyo Zokei University of Art and Design design subject dye major.
8. Where do you see yourself in five years? Working in an agency?
I will keep a self-employment and would like to do a collaboration with hi-fashion brand, illustration of VOGUE magazine and advertisement.
9. What about in ten?
I'd like to be closer to the Art and exhibit in a museum.
10. What do you hope to achieve with your art?
I have not anything specials, give inspiration someone, like me. And then, I help them to make better work.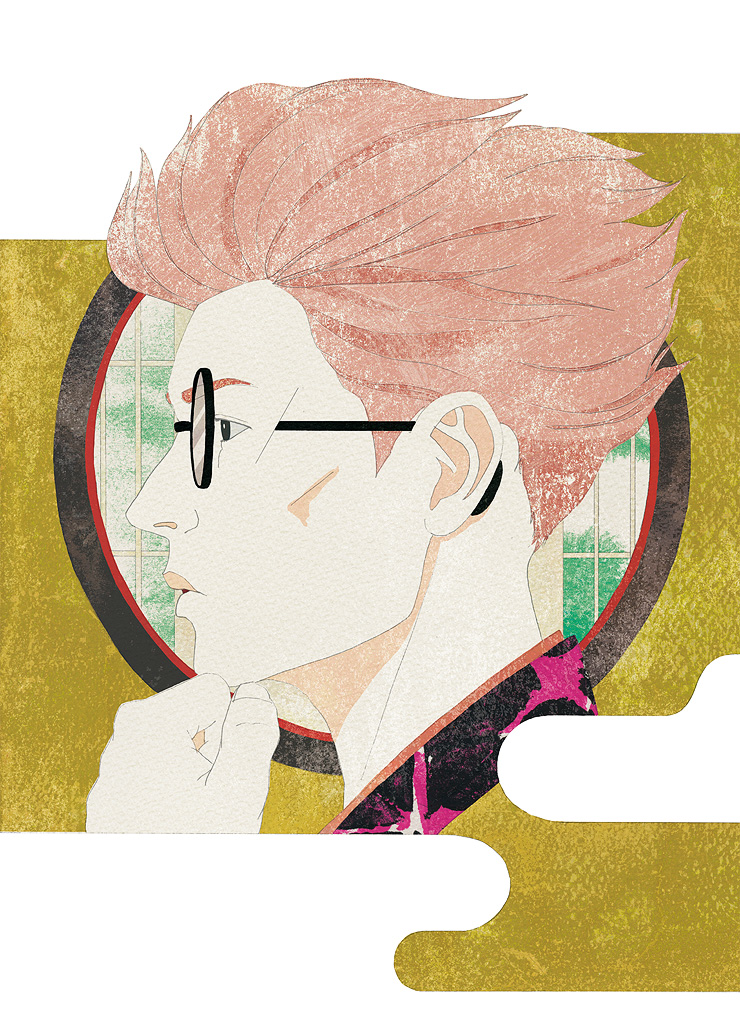 11. Now, tell us a little more about you as a person: what is your favourite food?
YAKINIKU, SUSHI, OKONOMIYAKI, stesk and pizza.
12. Favourite book?
IEMORIKITAN: Kaho NASHIKI, The Book of Tea: Tenshin OKAKURA, HAGETAKA: Jin MAYAMA. (Japanese book) I like SF, Mystery and Economy stories too.
13. Favourite genre of music?
Pop, Jazz, Techno, Electronica, Deep house.
14. What are your hobbies?
In my free time, I go to a museum, gallery, watch an anime and read a manga.
15. If you weren't an artist, what would you be?
Farmer and gardener, like my father.