Instagram: @kotsu_kotsu_kotsu
Website: www.koizumiyumi.com
1. What's your story? Where are you from?
I was born in Hokkaido, an island that has killer winter and beautiful nature in Japan. I worked as graphic designer in Hokkaido for ten years. And a few years ago, I got married and started to work as freelance illustrator and graphic designer in Tokyo.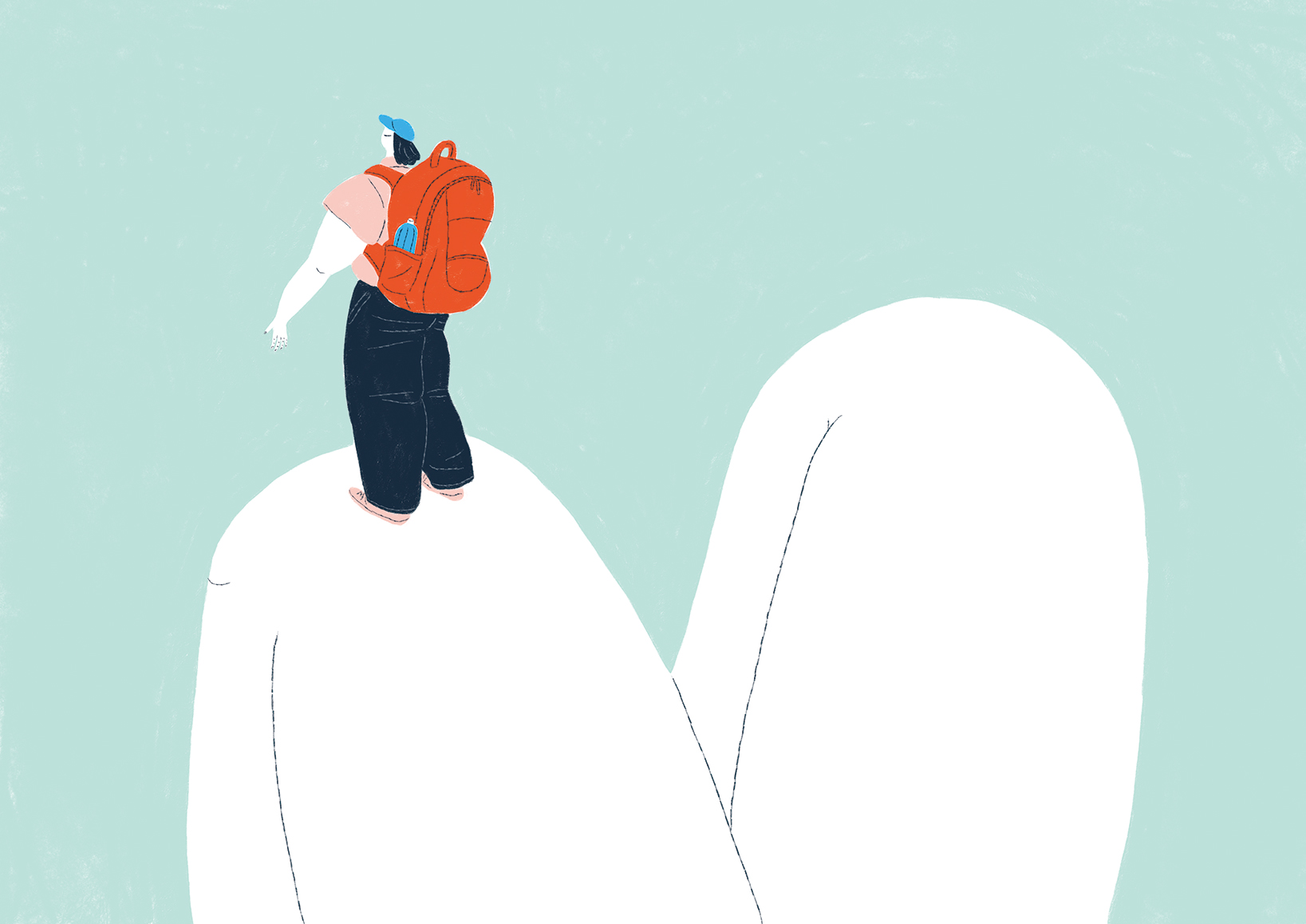 2. Tell us about your aesthetic.
Because I started my career as graphic designer, I guess I always thought in a designer's way when I work as illustrator. I want to think theme by words, and illustrate it. When I see other artist's work I love abstract image, but as my own work I always think how illustrate the concept directly.
3. What is your favourite medium and why?
These days, I usually illustrate in digital way. I want control the details; from the start to the end of line. But sometimes I use watercolor ink. I paint lines and colors in different papers and stack them in photoshop, I love the off registrations that I can't expect.
4. What is your artistic process like?
1. Write a concept(message) to illustrate and some objects that I can express the concept metaphorically down in a notebook.
2. Sketch.
3. Illustrate.
I always spend a lot of time in chapter 1, so I write so many words before illustration.
5. Who and/or what inspires your work?
As a student, I used to enjoy seeing advertisements made in foreign countries. They always have strong concepts with pithy art, so I could understand their messages without words. I want to make illustration and design like them.
6. What role does art play in your life? How does it change the way you view the world?
Art shows me a part of view of others. In books, movies, illustrations, posters… I can imagine a part of situation or thought of them who live so far or in different time. At the same time, this is the only way for me to express messages that I can't say out directly.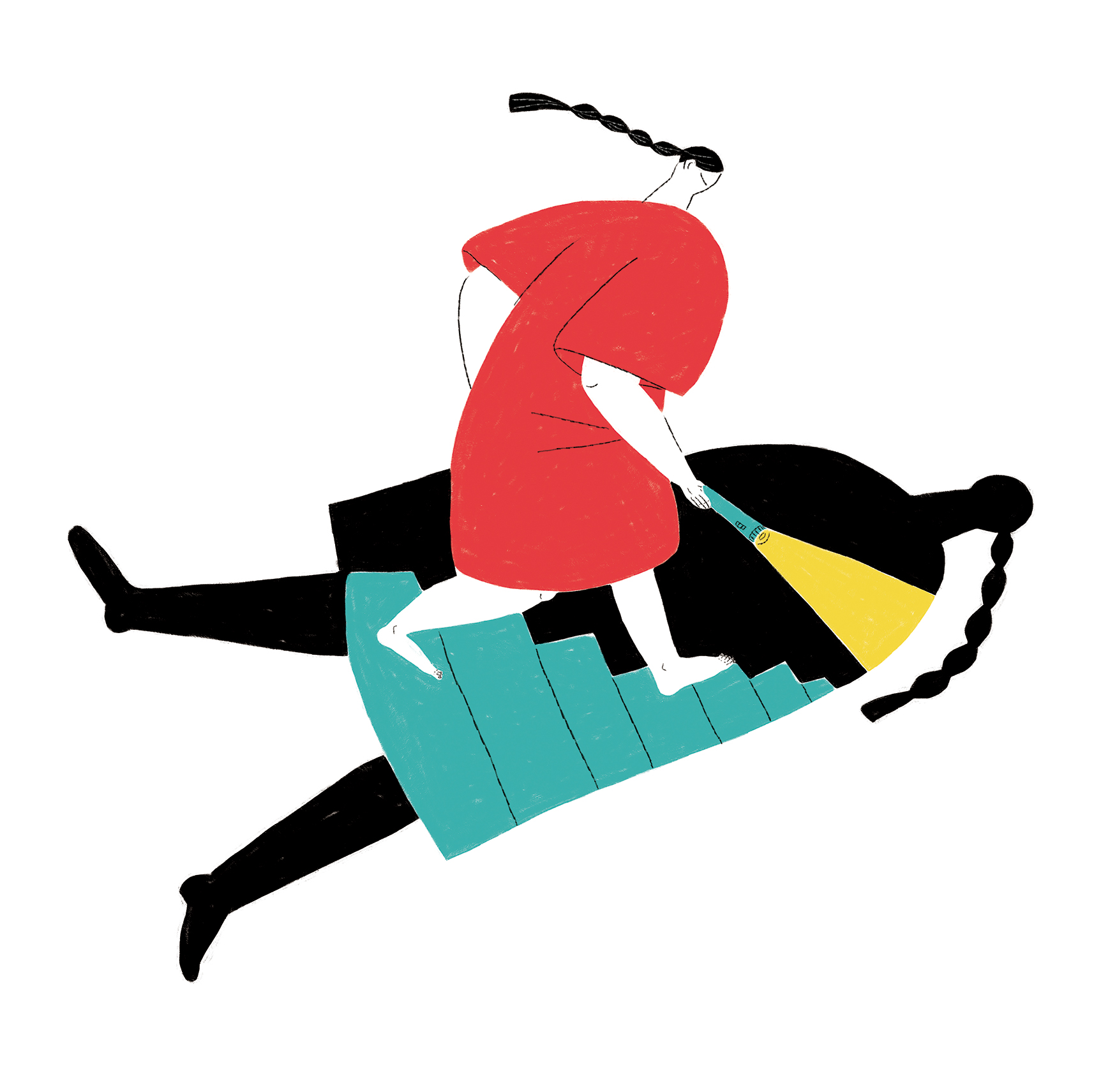 7. Where did you study?
I learnt graphic design at a technical school in Hokkaido but I learnt illustration by myself. When my boss asked me " Can you draw this?", my answer was always " Yes" and I tried it.
8. Where do you see yourself in five years?
I don't know but… I wish to have more job requests of illustration and graphic design. And publish a picture book. On the other hand, I wish to do something else… for example, being a bookstore staff!
9. What about in ten?
Maybe on the same line from five years… I want to be one who can say to my husband, "You can quit the job if you want and do what you want to!". Because my husband help me out so well now.
10. What do you hope to achieve with your art?
I hope my creation can be a trigger to touch someone's memories or their own thoughts. For little example, I sometimes draw injection scar of BCG vaccine (It seems like stamp) on upper arm in people illustration. This often makes people remember their childhood memories.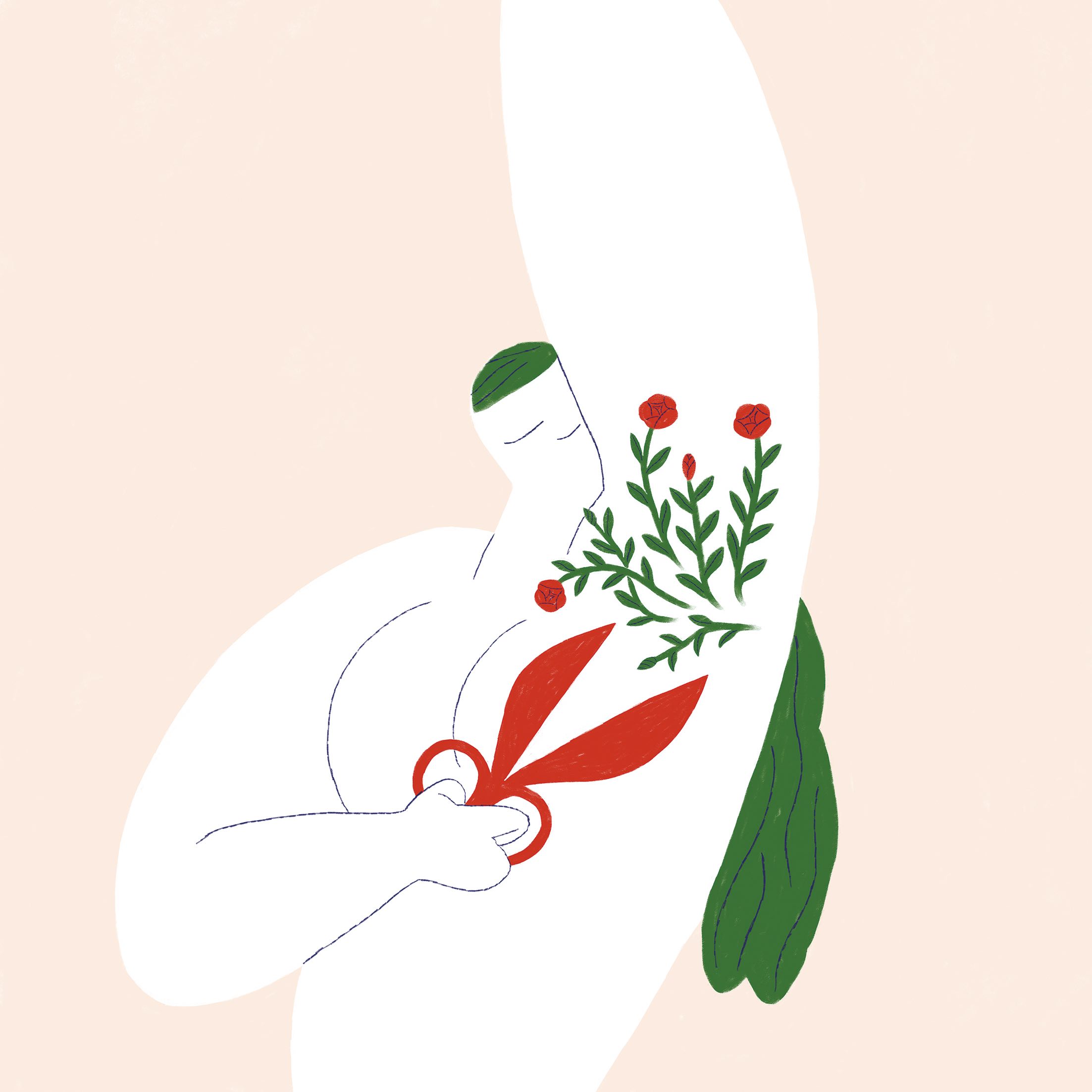 11. Now, tell us a little more about you as a person: what is your favourite food?
Spicy, or crispy food!
12. Favourite book?
"PEANUTS" by Charles Schulz. I watched animation programs again and again in my childhood. I tried to read the original comics in English when I was 13. Since then, this series has been my favorite. I love the stories about loneliness and losers.
13. Favourite genre of music?
I love musicals! But I listen to various genres not only musical songs.
14. What are your hobbies?
Watching movies, traveling alone… meaning, going somewhere alone and coming back to my home.
15. If you weren't an artist, what would you be?
I can't imagine that! When I was student, I wasn't sure if I could be a creator but I had no choice as I was not good at studying… I am so lucky to done it! When I was little girl, I wanted to be masseuse because my mom was really pleased my massage and it made me happy.