Instagram: @kristinalechner
Website: www.designbykristina.com
1. What's your story? Where are you from?
My name is Kristina Lechner, I'm a graphic designer from Kalamazoo, MI, USA. I have always had a passion for art. In my younger years I studied fine arts, and in college became interested in graphic design and photography.
I have been a professional graphic designer for 6 years, and currently working as a designer at Bell's Brewery in Kalamazoo, MI. I love the design industry, but most of all just love that I get to be creative every day.
"Food Not Food" is just a hobby, something that I love to do that helps stretch my creativity. This series started as a creative exercise; I challenged myself to think completely out of the box and create something unique. I've always had a passion for food (who doesn't?) but I can't cook to save my life, so I decided to create food look-alike dishes out of materials that I had laying around the house.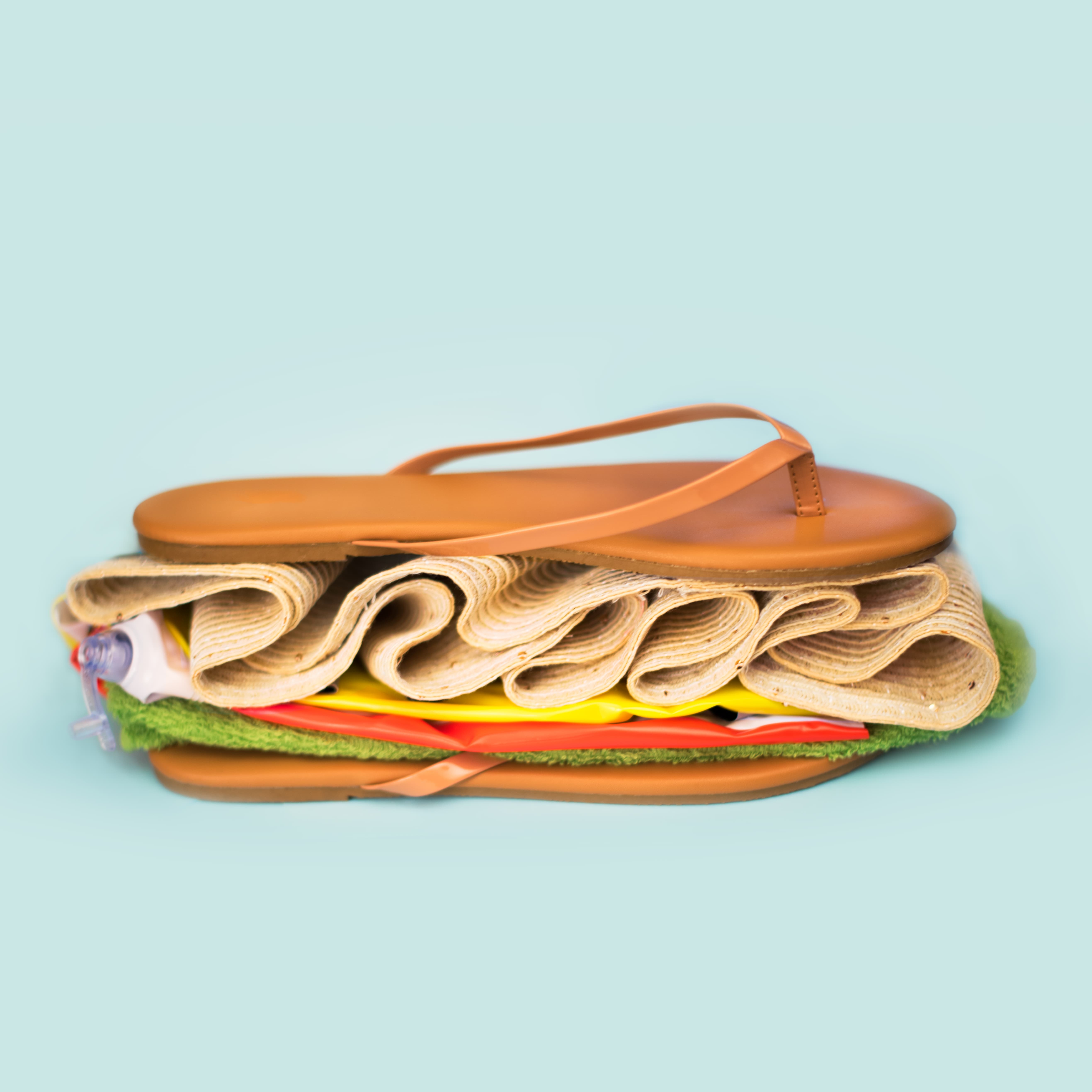 2. Tell us about your aesthetic.
I love pastel colors, pop art, quirky and minimalist art.
3. What is your favourite medium and why?
Right now, I am loving digital media and photography. Digital media is so relevant in the world right now, and it's always changing, which I love! Photography is something I shied away from for years because I didn't quite understand it and thought it was limiting. After pursuing it for a while, I now realize how wrong I was! Photography opens up so many more creative opportunities than I ever could have imagined.
4. What is your artistic process like?
The whole process is so much fun! Usually an idea just hits me – and I'll find the ingredients/materials around my apartment to prep the "food." I have a small studio setup right next to my kitchen where I take the photos – I love playing with lighting, color and placement. The last step is post-processing the pictures. I get completely lost in the process, and find it to be one of my most fun, relaxing activities.
5. Who and/or what inspires your work?
I'm inspired by people who can cook! I am always amazed what people can do with actual food. I'm a terrible cook, but I have always thought of food as an art form. I think this series is my way of contributing to the culinary world, but without the risk of burning anything.
I have also found an amazing community of artists on Instagram. It's so inspiring to see artists pursuing their passion and creating art they love.
6. What role does art play in your life? How does it change the way you view the world?
Art is a huge part of my life, and it's what makes the world so interesting. As an artist, I create promotional art to pay my rent, and no-boundaries art just for myself. I am never more completely relaxed and in my element then when I am creating something.
As much as I love creating art, appreciating the work of others is just as important to me. I love looking at what other people create, it's fascinating how creativity can be so different from person to person. Art can tell us so much about the world. It not only gives us an inside look at different cultures, historical eras, movements, and social issues, it also brings people together with a shared experience.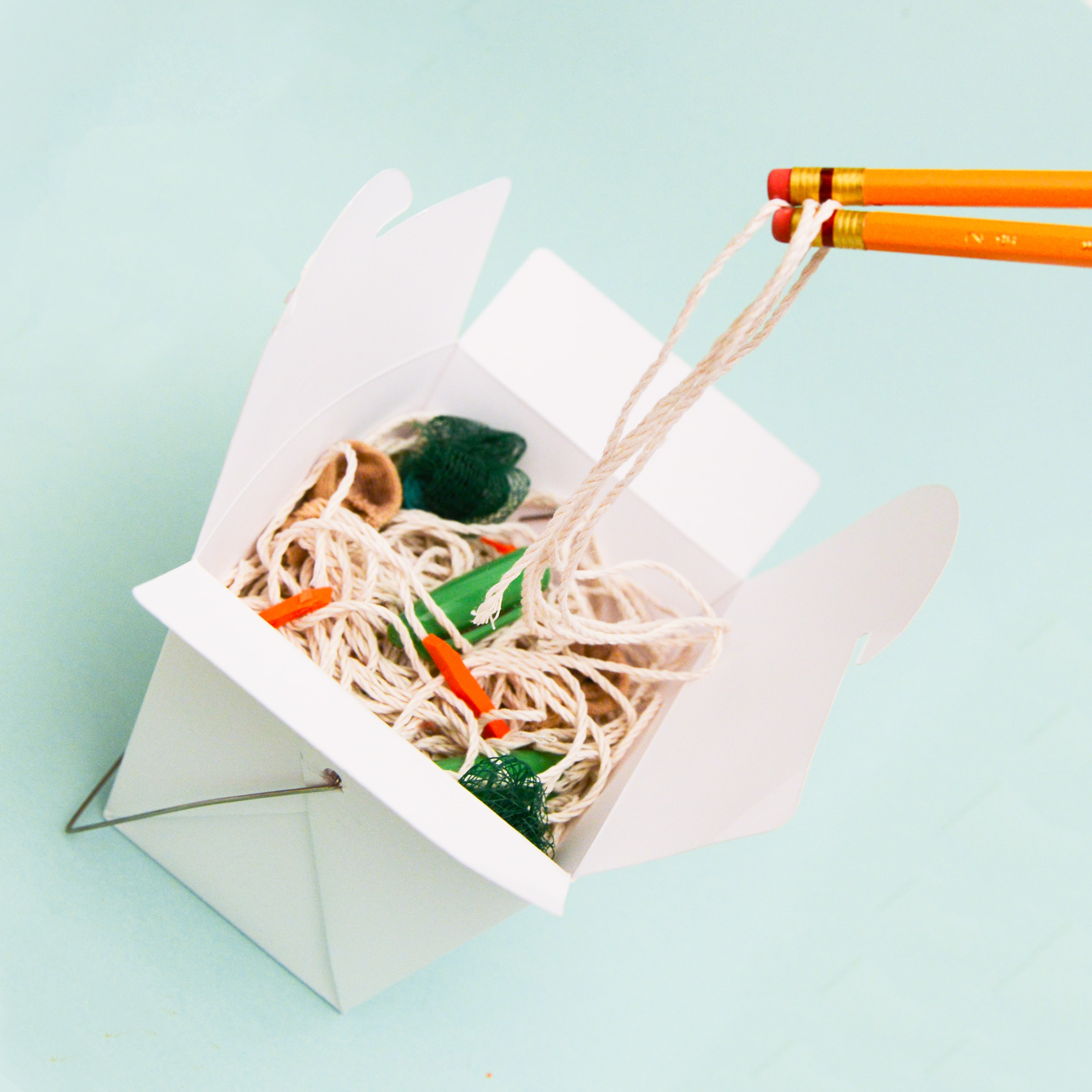 7. Where did you study?
I will forever be a student. I earned my degree in Advertising from Western Michigan University in Kalamazoo, MI in 2011. Along the way I have also taken classes in fine art, photography, and videography. Outside of an official classroom, I love online tutorials – Lynda.com has been instrumental to my career in graphic design.
8. Where do you see yourself in five years? Working in an agency?
Someday I hope to open my own creative studio, whether that is in 5, 10, or 15 years – I'm in no rush. I love what I am doing right now and am trying to enjoy life in the moment. Currently I am just making connections, playing around with photography and social media and loving my day job as a graphic designer!
9. What about in ten?
(See question #8)
10. What do you hope to achieve with your art?
Specifically with "Food Not Food" art, I want to push people to think outside the box. Everyone is creative in their own way, whether they think so or not.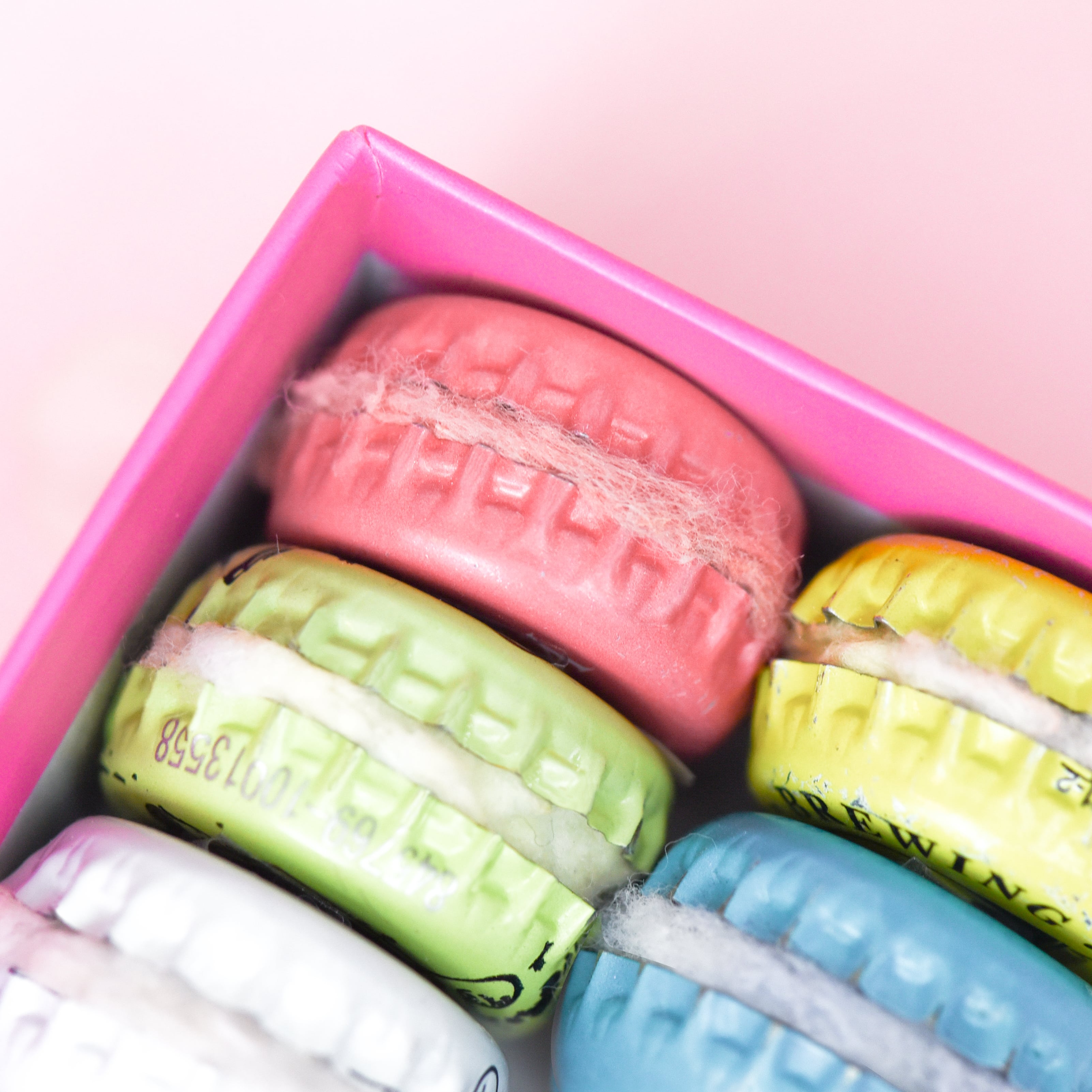 11. Now, tell us a little more about you as a person: what is your favourite food?
Peanut butter. I have literally gone days eating nothing but spoonfuls of the stuff. Zero prep time, lots of protein, and delicious!
12. Favourite book?
"Thinking with Type," which is an entire book about typography. I recommend it to anyone who wants to be a designer!
13. Favourite genre of music?
I'm a little obsessed with EDM (Electronic Dance Music) currently.
14. What are your hobbies?
Photography is my favorite hobby right now, I love photographing still life objects and people. Aside from that I love camping, the outdoors, spending time with my hubs and drinking craft beer with friends.
15. If you weren't an artist, what would you be?
For a couple years earlier in my life I tried to convince myself to think of a more practical career, as I wasn't sure I could make a living "making art." I dabbled with the idea of becoming a nurse. However, I knew this wasn't my calling, and as much as I tried to turn my focus away from art, I kept coming back. It taught me that if you want something enough, you'll find a way to make it happen.