Instagram:
@krmclough
Website:
www.krmcloughlin.com
1. What's your story? Where are you from?
Hello! I'm Katie McLoughlin and I hail from Chicago, Illinois (USA). It's kinda funny because while art has always been my main love affair, growing up I also wanted to be things like a writer and a singer and a house cleaner (I went through a laundry folding phase). I've always returned to art, though and here I am! Because of my earlier dips into writing, my work is almost exclusively narrative based.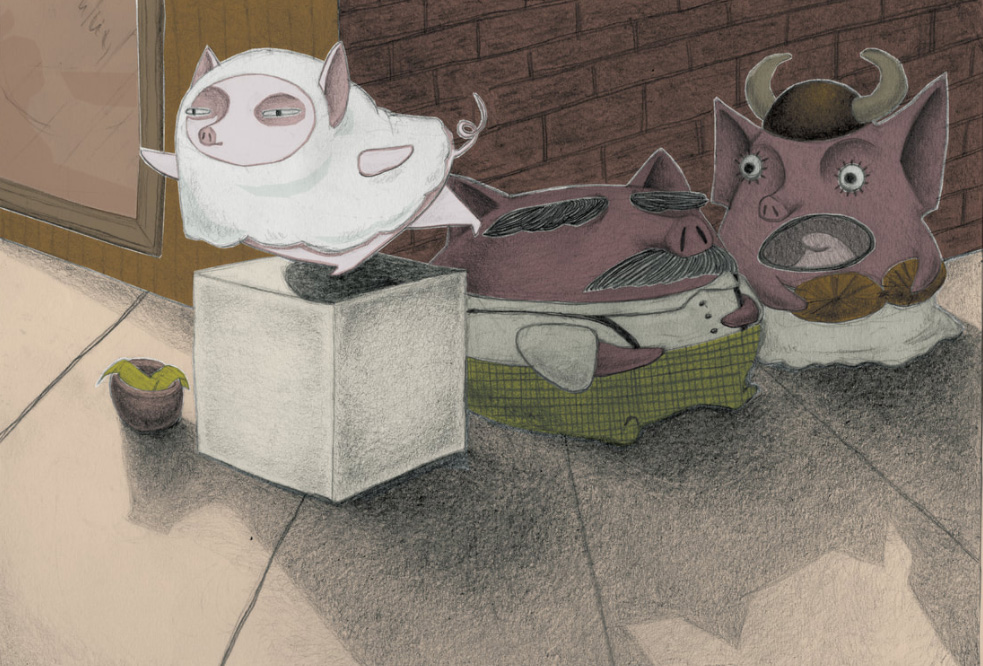 2. Tell us about your aesthetic.
Honestly, I really love mixed media. I love it when traditional combines with digital, but still keeps all the integrity and texture of the traditional mark-making! It's just the best kind of catnip for me.
3. What is your favorite medium and why?
I absolutely love graphite and flat digital coloring! Also, pen and ink if I'm feeling cheeky.
4. What is your artistic process like?
I basically draw a super potato-y sketch that allows me to place my objects on the page. Then I go into a pretty tight sketch because I've found I work faster when I have a clear, set direction from the sketch. After that, I render the final image, be it in pen, charcoal, graphite, or sometimes straight digital. If I drew it traditionally, I'll then scan it and apply flat coloring– digital, I just jump into my color layers. Voila!
5. Who and/or what inspires your work?
I could be 1200 years old and the illustrator Lane Smith will always be my one true inspiration. Also, an artist on Instagram called Taryn Knight (@taryndraws)– I've been following her for a bit and in another life, I'd love to make work like her.
6. What role does art play in your life? How does it change the way you view the world?
I realized of late that I'm always drawing, always making things, always planning to make things, which honestly could be a byproduct of still being in school. Art gives me a reason to get out of bed early and gives my days purpose! I love making things SO MUCH. With all my heart. And it makes me appreciate small things and small actions because it's usually those details that end up moving me.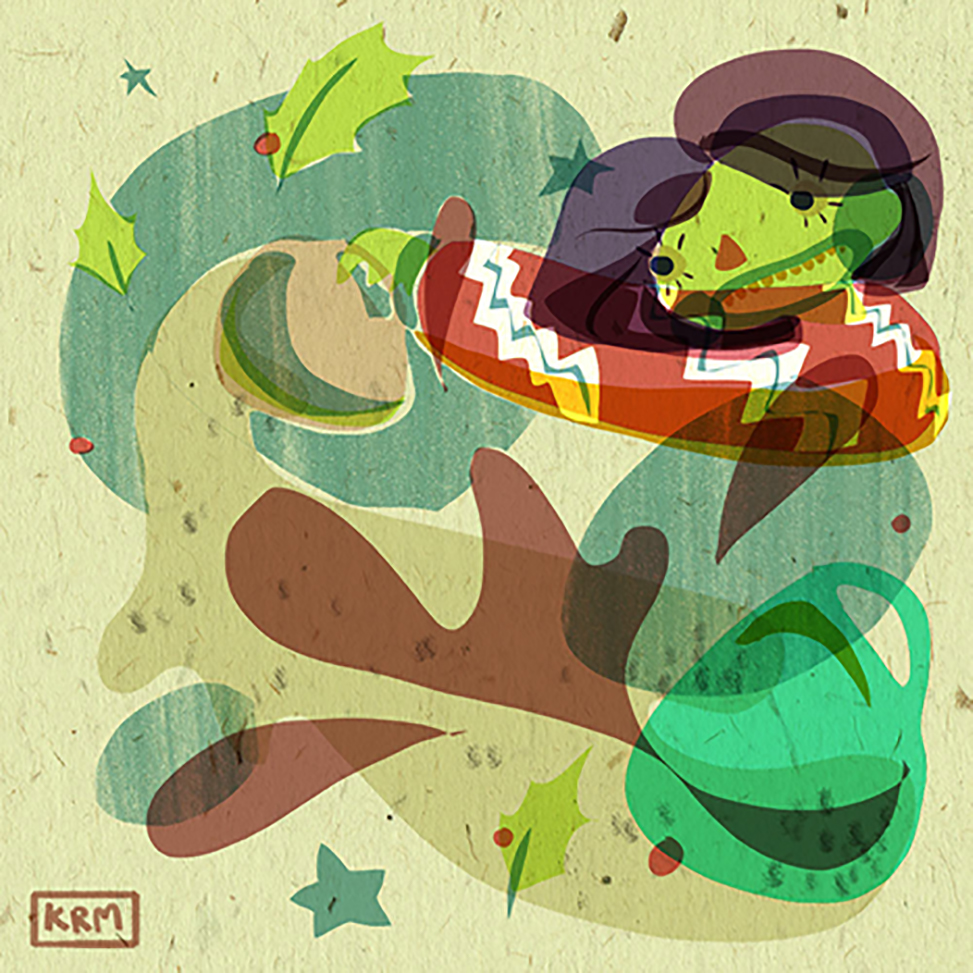 7. Where did you study?
The Rhode Island School of Design!
8. Where do you see yourself in five years?
Hopefully better at pushing a cart through supermarkets without being in people's way/blocking the goods.
9. What about in ten?
Owning an insulated winter coat. Oooh, maybe I'm somewhere warm, so I won't even need one! Now that's a thought...
10. What do you hope to achieve with your art?
I hope my art can tell stories that'll help others, in whatever way they need it.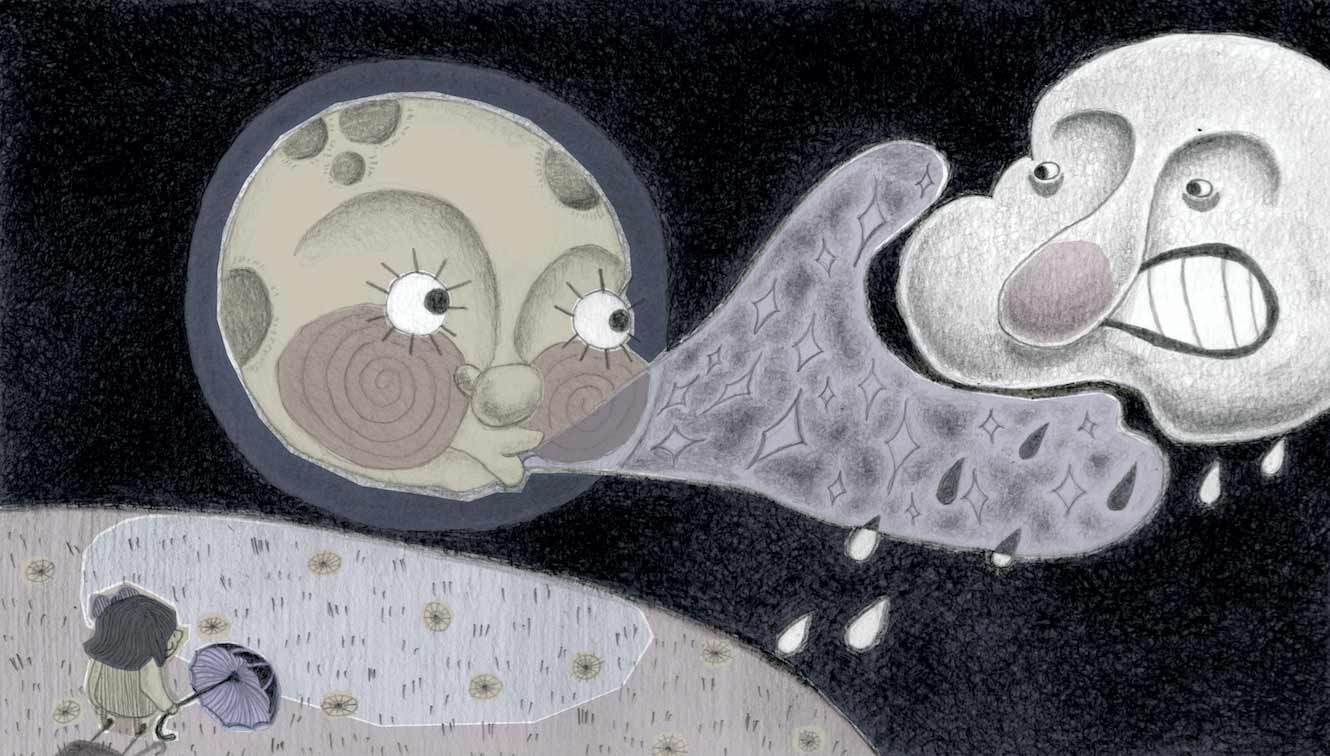 11. Now, tell us a little more about you as a person: what is your favorite food?
Now these are the hard-hitting questions. I think... a Vietnamese sausage called Chả lụa with french bread. Absolutely.
12. Favourite book?
East of Eden by John Steinbeck.
13. Favourite genre of music?
Love me a cheeky pop and Broadway!
14. What are your hobbies?
Singing, cooking, reading, playing Tetris.
15. If you weren't an artist, what would you be?
If little Katie is anything to go by, a house cleaner? In all honesty, I'd probably be a writer.