Instagram:
@kseni.shok
Society6:
www.society6.com/kseni_shok
1. What's your story? Where are you from?
I live in a small Russian city, where you feel real unity with nature. Dense forest, pond, squirrels and moose are located right inside the city. I am close to a secluded way of life. I got a classical art education in my homeland. About 7 years worked as a designer in different fields (outdoor advertising, UI / UX). After the birth of the child, I was able to allocate time for finding my own style of illustration. Now I am at the beginning of the new career stage as a freelance illustrator.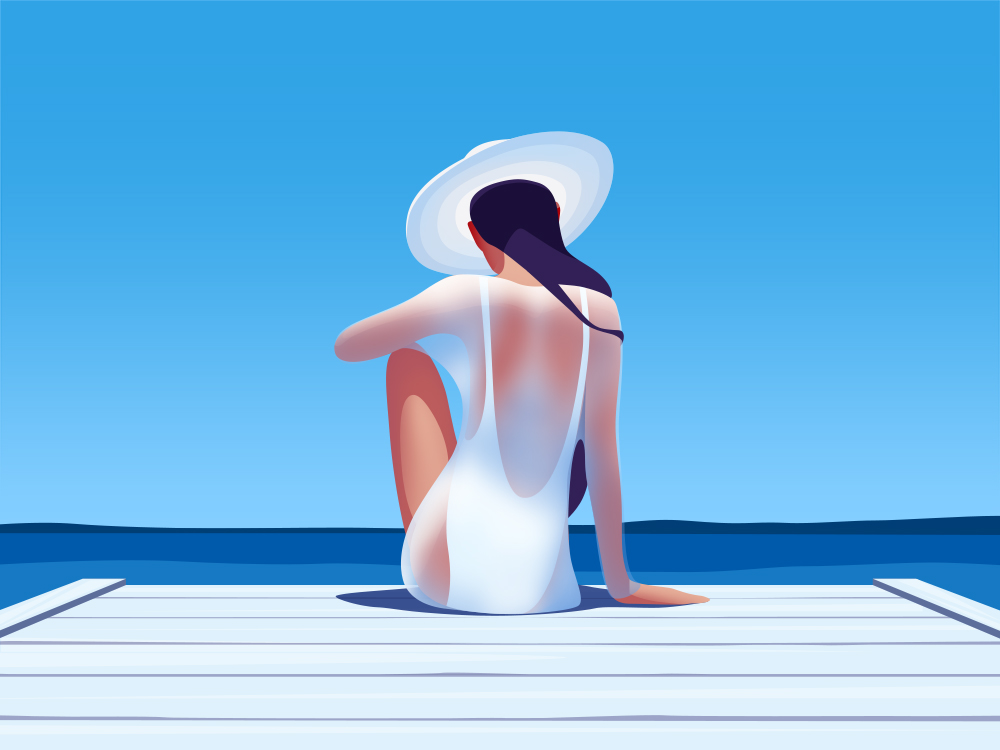 2. Tell us about your aesthetic.
I draw a vector illustration, with a limited palette in a minimalistic style. I like contemplative subjects, the beauty of the silhouette, the harmony of the inner and outer world.
3. What is your favourite medium and why?
My first love is Adobe Photoshop. In this program, I do most of my work. But I also own Adobe Illustrator, in this program I often prepare work for the customer.
4. What is your artistic process like?
A plot for a picture can be anything from everyday life. It is important for me to convey the special state of beauty that I notice.
5. Who and/or what inspires your work?
Often I take pictures on a smartphone, some things that catch my eye. Some stories appear from nowhere, just from the imagination. Then I quickly try to draw a sketch to use it in the future. It turns out a folder for "ideas".
6. What role does art play in your life? How does it change the way you view the world?
Good movies, music and books. These are the things that feed me and shape my taste.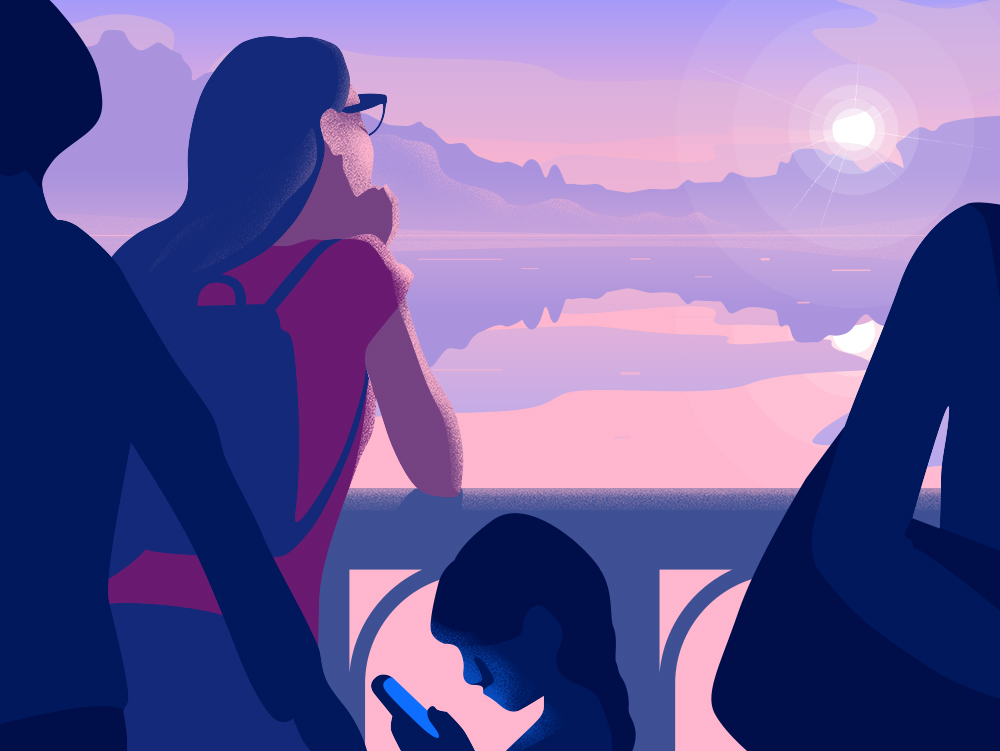 7. Where did you study?
Penza Art School named after K. A. Savitsky.
8. Where do you see yourself in five years?
I would really like to be represented in a some illustrator agency. To do real art.
9. What about in ten?
I hope that in 10 years my passion for illustration will not fade.
10. What do you hope to achieve with your art?
I want to share my impression with the viewer.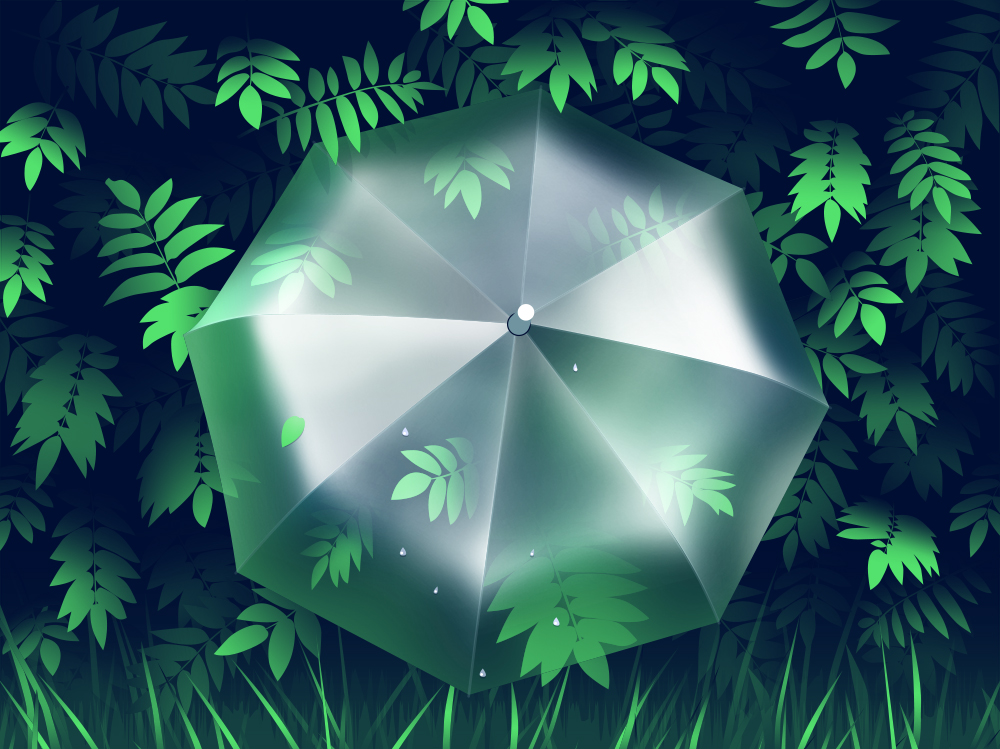 11. Now, tell us a little more about you as a person: what is your favourite food?
Pizza! I cook it myself with pleasure.
12. Favourite book?
The Unbearable Lightness of Being by Milan Kundera, Candid or Optimism by Voltaire.
13. Favourite genre of music?
I like different sorts of music: classics, rock, indie. It all depends on my mood.
14. What are your hobbies?
I'm a movie buff.
15. If you weren't an artist, what would you be?
Perhaps an art critic.