Instagram:
@kt.agar
1. What's your story? Where are you from?
I grew up in Brighton but moved to South London a few years ago for art school, that's pretty much it so far.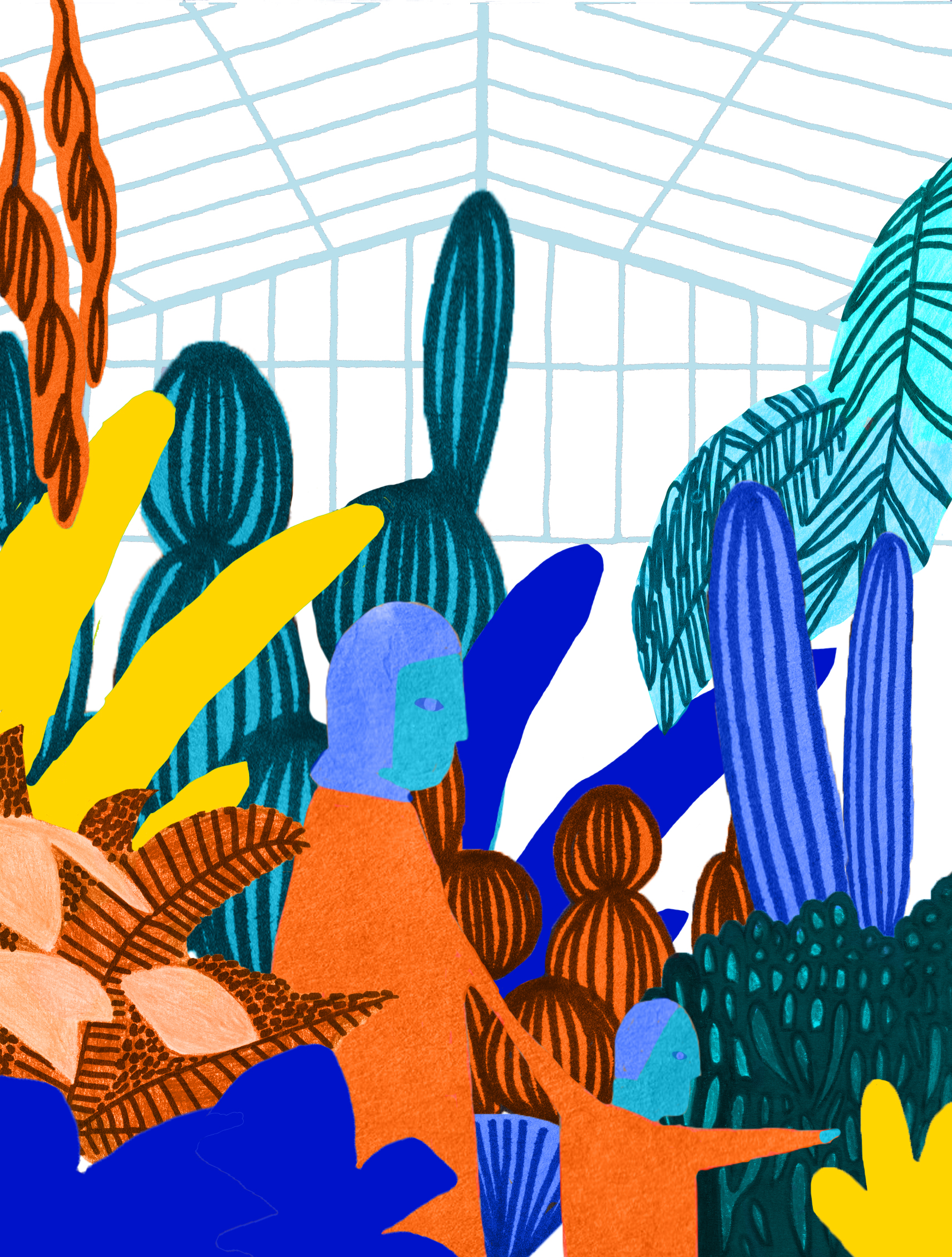 2. Tell us about your aesthetic.
Definitely bright and childish, maybe a little naive. I don't like to take things too seriously and I think I tend to stay on the playful side.
3. What is your favourite medium and why?
Paint and collage, for sure.
4. What is your artistic process like?
Normally starts with collage, just playing around with colour and shape. I don't normally have a clear idea of what I'm aiming for, I just wait and see what happens.
5. Who and/or what inspires your work?
Oh, that's a tough one, I've always leaned more towards abstract art, I guess just anything bold and colourful. I don't think too much about where inspiration comes from - though I guess living in London which can be so busy and chaotic probably influences my work a lot.
6. What role does art play in your life? How does it change the way you view the world?
I think for me it's an excuse to generally view life in a more playful, colourful way. It gives me something to do that can be just for myself, and I think that can be pretty therapeutic.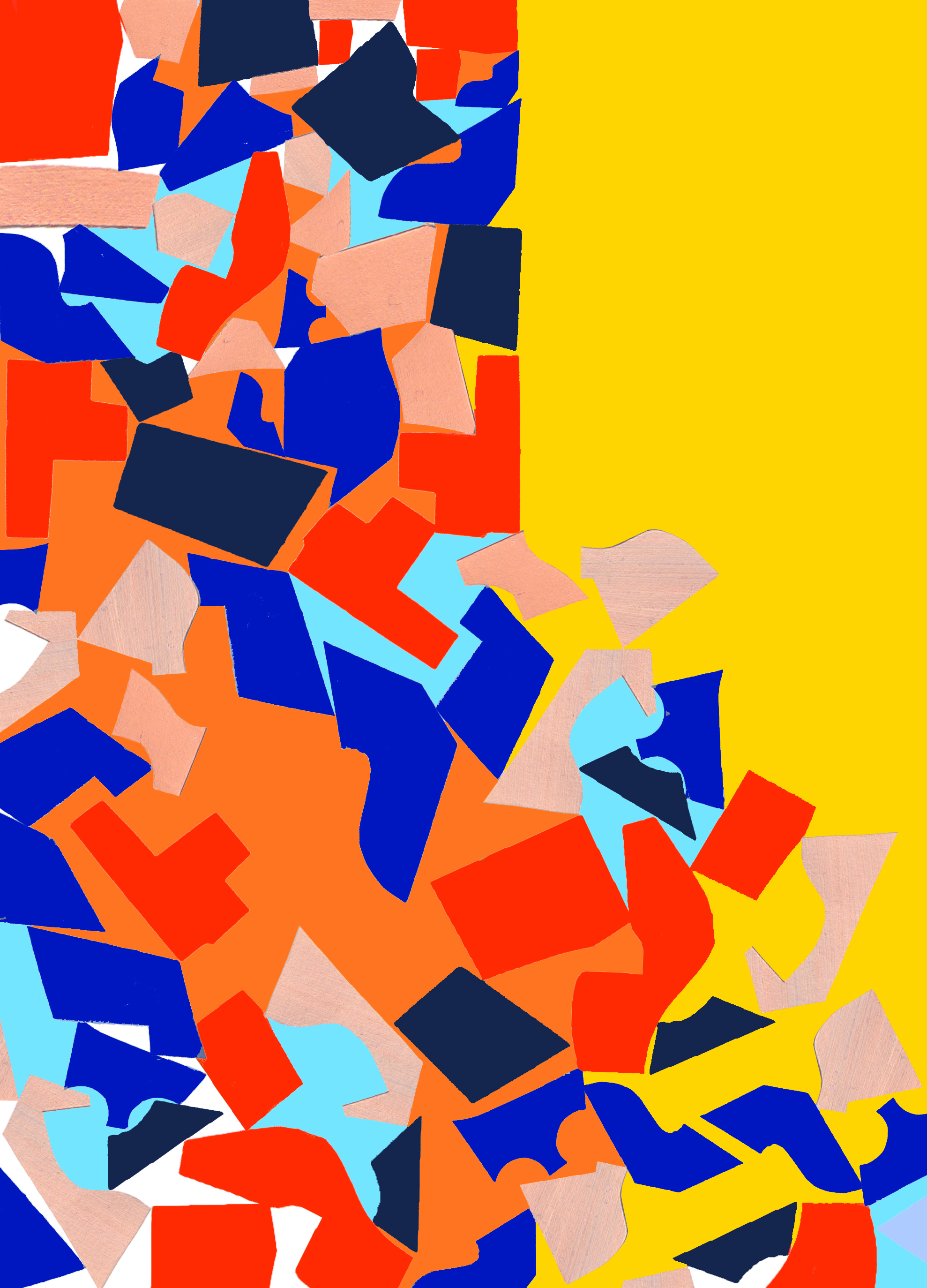 7. Where did you study?
Camberwell College of Arts
8. Where do you see yourself in five years? Working in an agency?
Oh, I have no idea. I'm not particularly a plan-ahead type of person, I'll just see what happens.
9. What about in ten?
Oh wow, I can't even imagine being ten years older, that's some scary stuff.
10. What do you hope to achieve with your art?
Just make things fun again.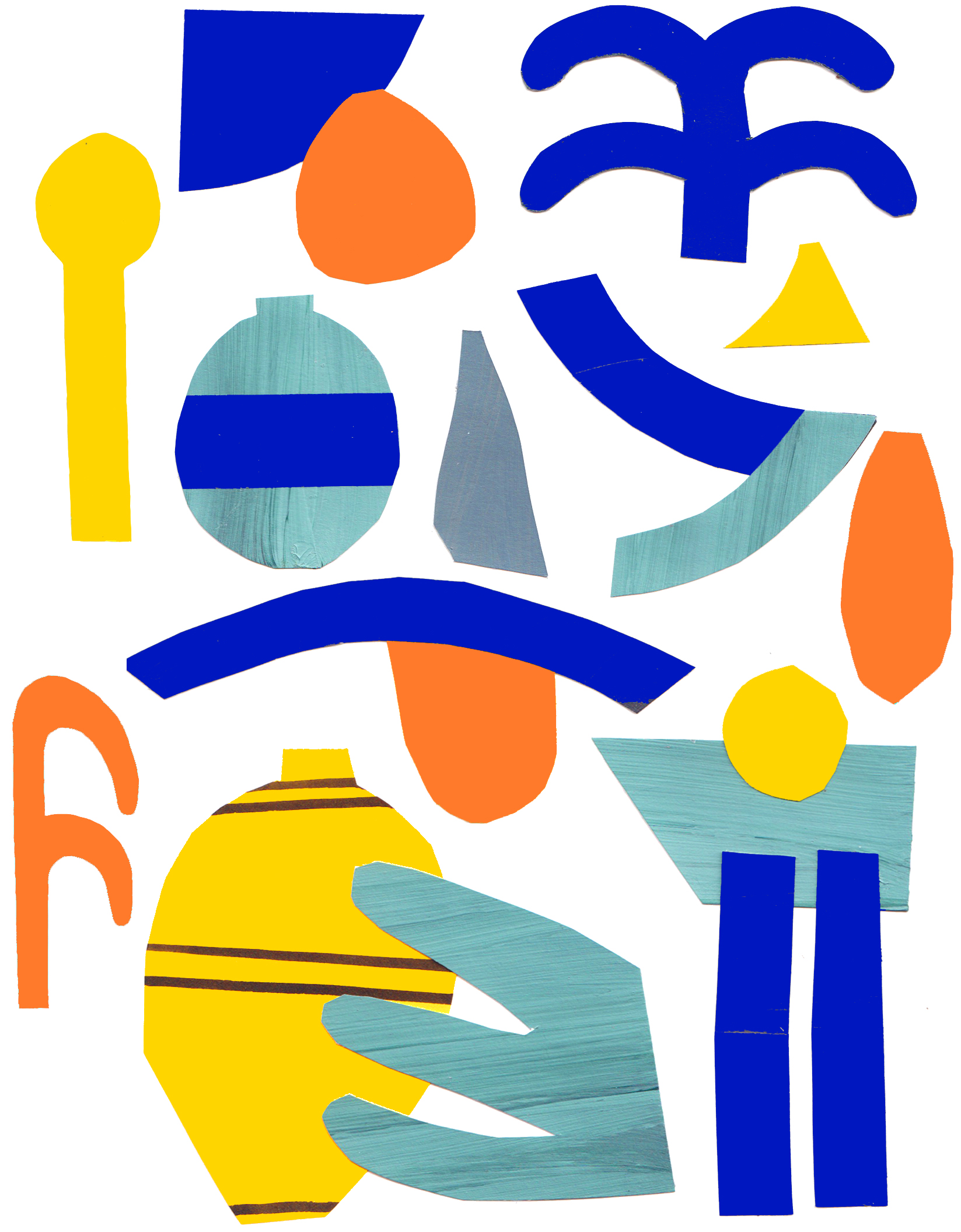 11. Now, tell us a little more about you as a person: what is your favourite food?
I'm pretty bad with food, and I'm an even worse cook. I think I'd have to say pasta, in all its glorious forms.
12. Favourite book?
Probably The Unbearable Lightness of Being, Milan Kundera
13. Favourite genre of music?
Oh that's hard. Pass.
14. What are your hobbies?
I hate this question, it just highlights how little I actually do. I read quite a lot, does that count?
15. If you weren't an artist, what would you be?
Maybe a writer, but probably not a particularly good one.