Instagram:
@kubism_
Facebook:
www.facebook.com/kubivasakcollage
Website:
www.k-u-b-i-s-m.com
1. What's your story? Where are you from?
I'm originally from the Czech Republic, my folks moved to Sydney in the early 90's. I completed my high school in a town in the Northern beaches called Avalon. After high school I moved into the big smoke, where I've being living the last 10 years.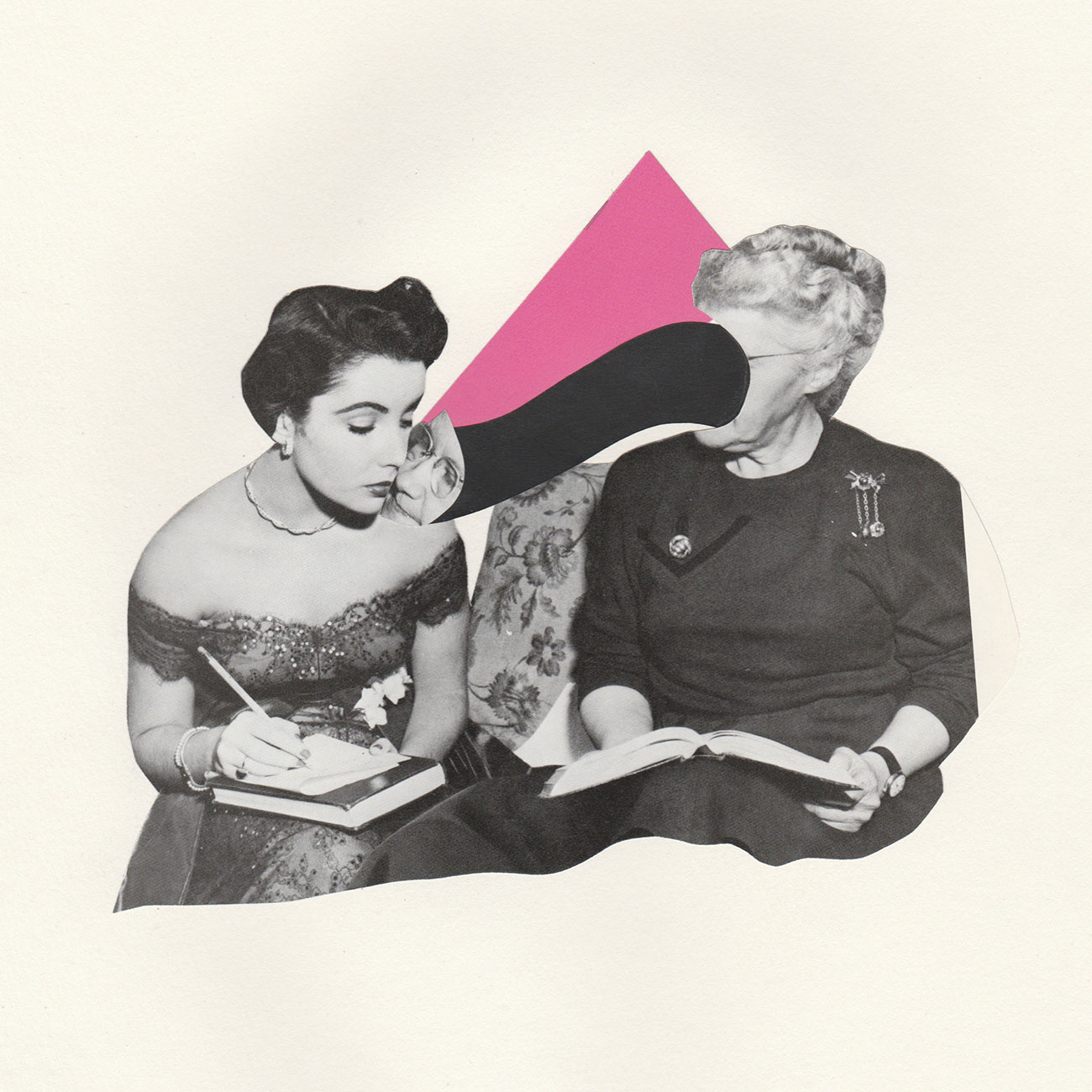 2. Tell us about your aesthetic.
I guess my work sits somewhere between surrealism, abstract art and dada.
3. What is your favourite medium and why?
I love the medium of cut and paste! There is something really inspiring about finding that perfect image and bringing it new life.
4. What is your artistic process like?
Which came first the chicken or the egg? Sometimes it's an idea which will expand into a whole process of cuttings and sometimes it's one image which will get the ball rolling. I like the spontaneity that I have when creating collages.
5. Who and/or what inspires your work?
I get inspired by collage artists from around the world (check out who I follow on Instagram and you'll see the talent) I also get inspired by the books that I cut from. Like a good story, I like my collages to take on a narrative. I also get inspired by music. Making art and listening to music go hand in hand for me!
6. What role does art play in your life? How does it change the way you view the world?
In the last couple years it's played an important role. In 2015 I started the Sydney Collage Society with a friend. When we started we only had 4 members and now represent 11 analog artists! SCS has kept me involved in the arts more then ever. We are always on the hunt for new artists, spaces, collaborations etc…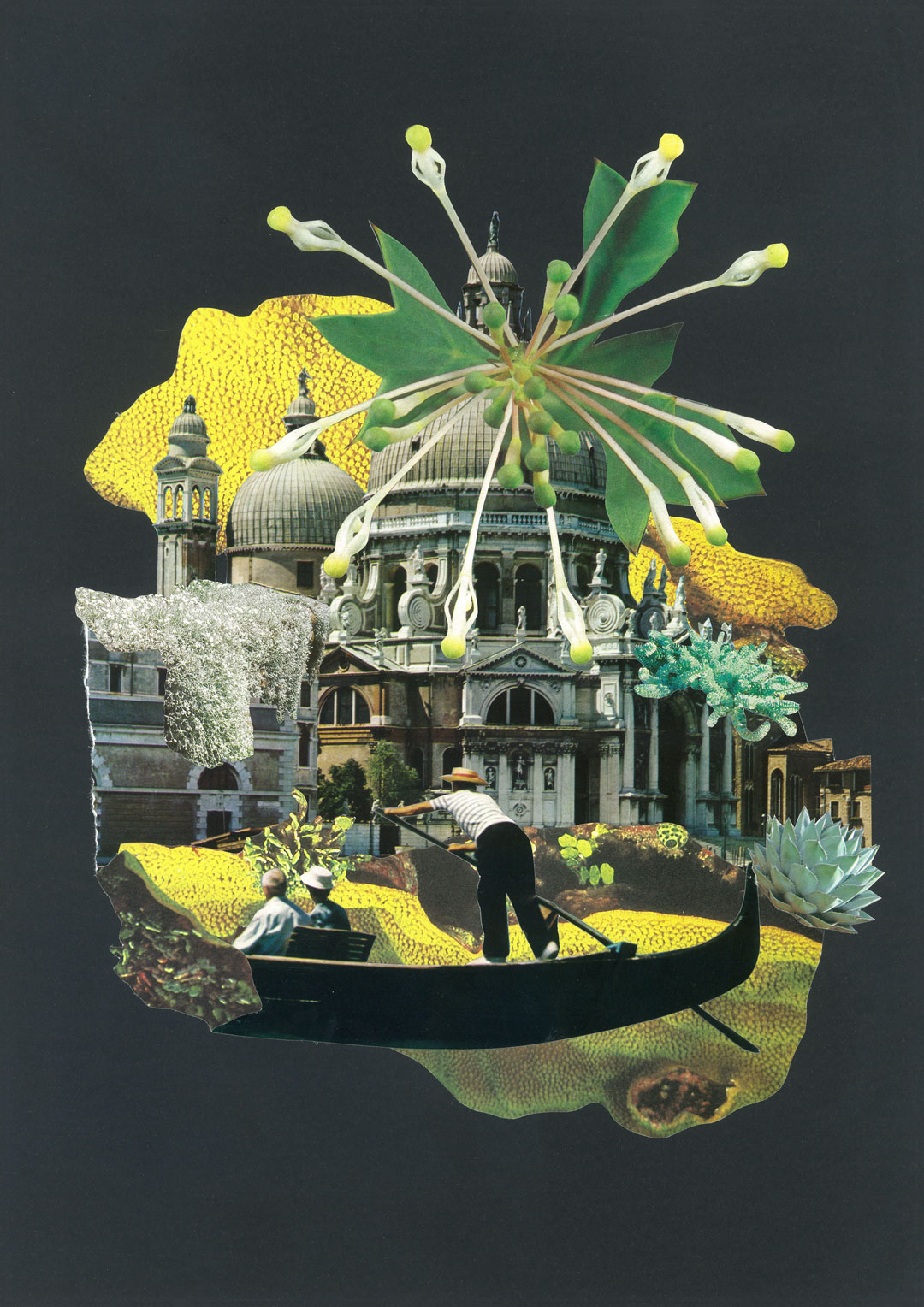 7. Where did you study?
I'm a self taught collage artist but I'm 5 months away from completing a Diploma of Graphic Design at Enmore.
8. Where do you see yourself in five years? Working in an agency?
I'd like to be working in a nice studio and still doing the freelance thing on the side. Nothing beats being your own boss.
9. What about in ten?
Creating art in a small seaside town. Maybe south of Spain?
10. What do you hope to achieve with your art?
I hope that it inspires people. If they feel something the art has done it's job.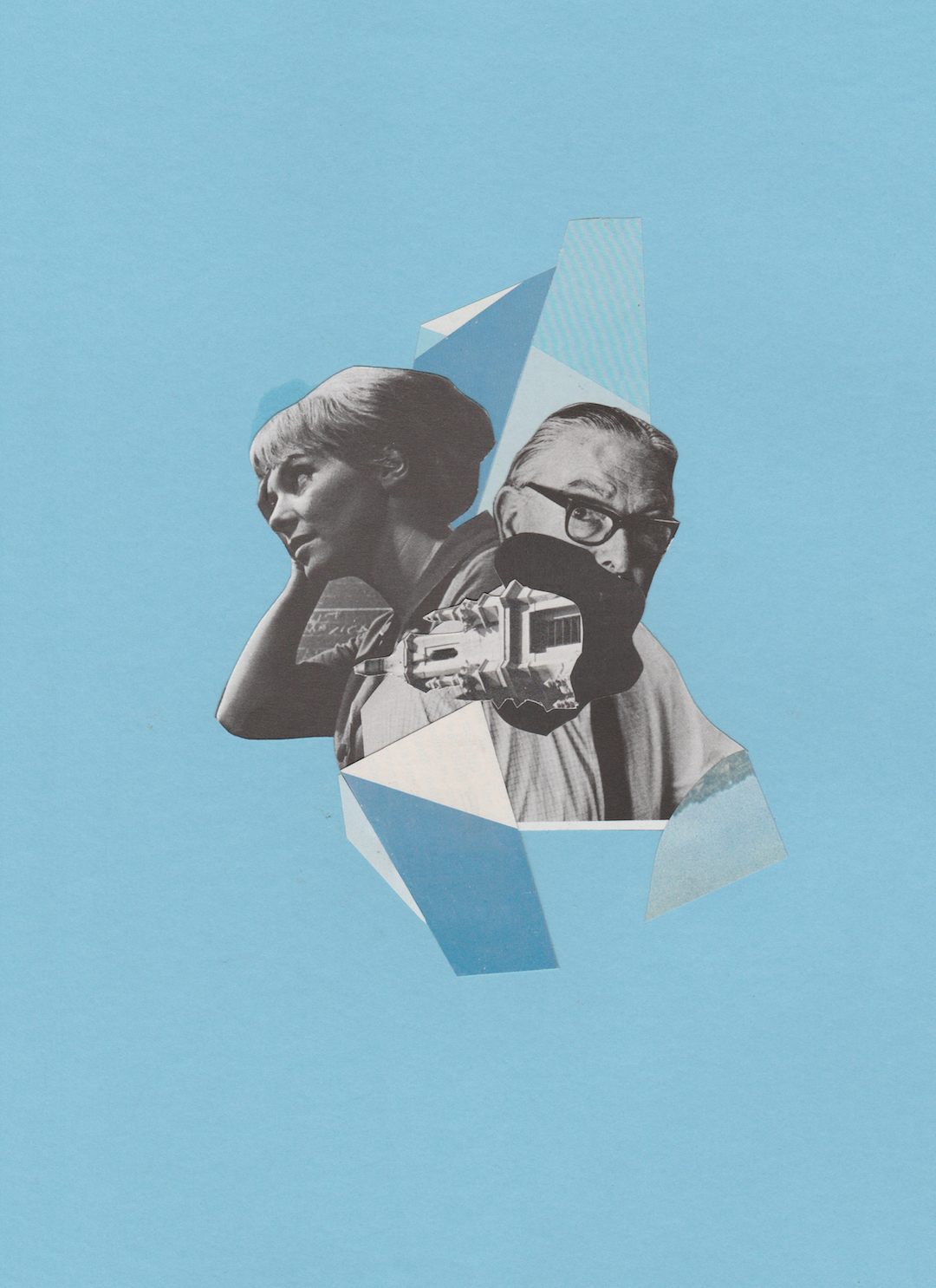 11. Now, tell us a little more about you as a person: what is your favourite food?
I'm a sucker for Czech food. Think dumplings, sauerkraut, meaty meat meat. I also love Japanese food.
12. Favourite book?
When I was younger I thought that 'The Diceman' by Luke Rhinehart was the best book. But after a couple years of 'dice living' I gave up the randomness and started enjoying the classics. Anything from kundera, Orwell, Burroughs, Ballard etc.. oh and I'm a sucker for a good tennis bio ;)
13. Favourite genre of music?
Rock'n'roll, which also extends into garage, post-punk, psych, lo-fi, dream pop…
14. What are your hobbies?
If I'm not creating collage, you'll find me on the tennis court or playing my new sport - Padel. Coined 'Tennis with Walls' it's a hybrid of tennis, squash & badminton and is super addictive!
15. If you weren't an artist, what would you be?
Professional tennis player.