Instagram:
@kumerish
Twitter:
@kumerish
Tumblr:
kumerish.tumblr.com
Website:
www.kumerish.com
Store:
www.kumerish.com/store
1. What's your story? Where are you from?
I grew up in a small-ish coastal town in British Columbia, Canada as south-west as you can go before the American border. My dad was an animator so I grew up immersed in cartoons, comics, and music. He has a ton of illustrated books, comics, and a huge library of old cartoons. It was impossible for me not to grow up as a huge dork. I've always been involved in some sort of art; when I wasn't focused on illustration I was putting my time into music. However, I always find my way back to drawing as it feels so natural. Often I feel, while sitting with my sketchbook, that that's where I am the most myself. I currently live in Toronto, Canada and I am studying Illustration at OCADu. I consider myself a cartoonist or illustrator - I create comics and illustrations!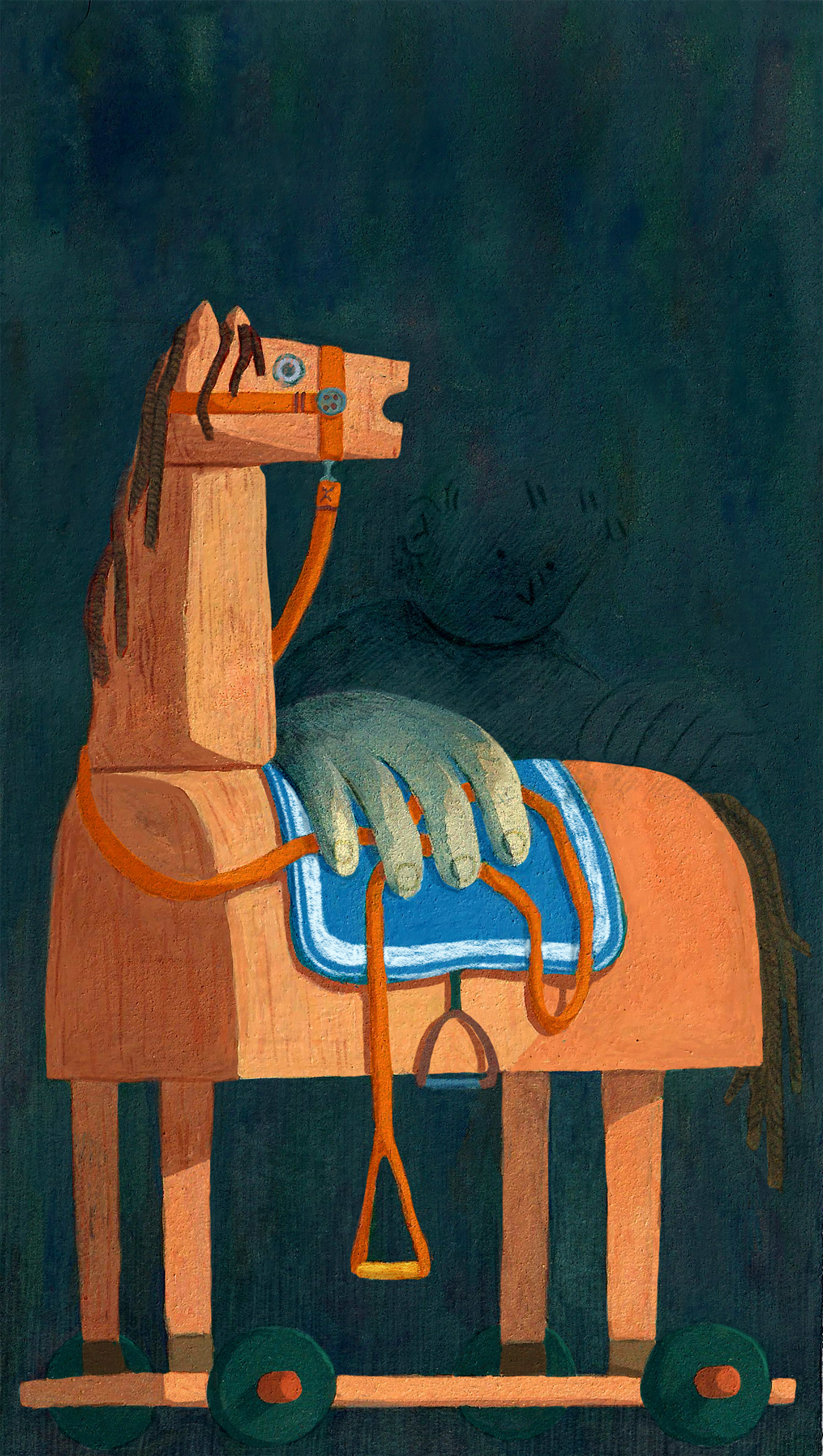 2. Tell us about your aesthetic.
I think my aesthetic is quite bold and dynamic! Lots of high value colours and graphic shapes. I think, or at least I hope, that it's a thing that is constantly evolving, diversifying, and improving. Right now I feel in between places: my paintings are very bold but my drawings are so light and open. I am trying to find a way to marry those two disparate elements.
3. What is your favourite medium and why?
I feel most comfortable when I am sketching in my sketchbook with a pencil and eraser. Maybe that's not really a medium? I know some people call it a "drafting tool" but that feels a little hoity-toity to me. I love the diverse range of textures a pencil allows; smudges, etches, and varying degrees of line density. As an illustrator, a lot of my struggle has been finding a way to translate the energy of a sketch into a painted medium; if the sketch feels like "me" then how do I make the finished product mirror that? I use gouache in almost all of my pieces and I think I am slowly figuring out my own style of painting but it's not quite home yet. That said, it's a very close second to drawing I just find the process feels less free.
4. What is your artistic process like?
Everything I make begins in my sketchbook! When working on an image for myself I'll often scan a thumbnail of my composition into the computer, blow it up, then print it out, & trace it onto BFK Rives paper. I execute most all of my pieces in gouache after that point but I don't ever want to limit myself; if a piece calls for a different medium than I will give it a go. All my pieces end up getting touched up digitally after I paint them - to a pretty embarrassing degree sometimes!
5. Who and/or what inspires your work?
Lately, I'm the most inspired by the talented friends I've met through school and the artists in the local Toronto community! There's something so inspirational about watching my friends create beautiful work. I am a bit competitive (hopefully in a not so obvious of way), I think, so when I see someone create something truly excellent it makes me work twice as hard. My motivation & inspiration for creating my own work I think stems from wanting to share a feeling or idea…just make someone laugh or roll their eyes; feel moved by a piece for an unplaceable reason. I find setting that goal for myself is inspirational.
6. What role does art play in your life? How does it change the way you view the world?
I can't imagine my life without "art". It's such a broad term but I feel it encompasses all of my interests; music, writing, illustration, painting, cooking…they're all a form of manifesting your inner self in some physical or experiential way. I think creating a tangible thing based on ideas or feelings within you makes the ephemeral graspable and that's so important for making sense of yourself and the world around you. It makes me feel human and grounds me. Others can see, experience, or interpret our own ideas just as we can experience others worldview and feelings through their art. It creates shared experiences through the intensely personal. It reminds you to be humble, empathetic, and receptive and, at its best, it creates community. Creating work and experiencing others art has carried me through extremely difficult times. Those works hold more or different meaning than they did at their inception because of how I bonded and experienced them; they feel as though they belong to me even though they don't. Even though I draw relatively silly cartoony work I think that in itself is a coping mechanism in order to reflect the chaotic and senselessness of life. I'm rambling and maybe sound ridiculous but I believe so passionately in the value of creating and experiencing art - everyone should! That does not mean that everyone should call themselves an artist BUT no one should be afraid of creating "bad art". Art that is honest is truly good for the self and if we all were taught to reflect and create I really passionately believe that the way we interact with each other, on a grand scale, would be quite different.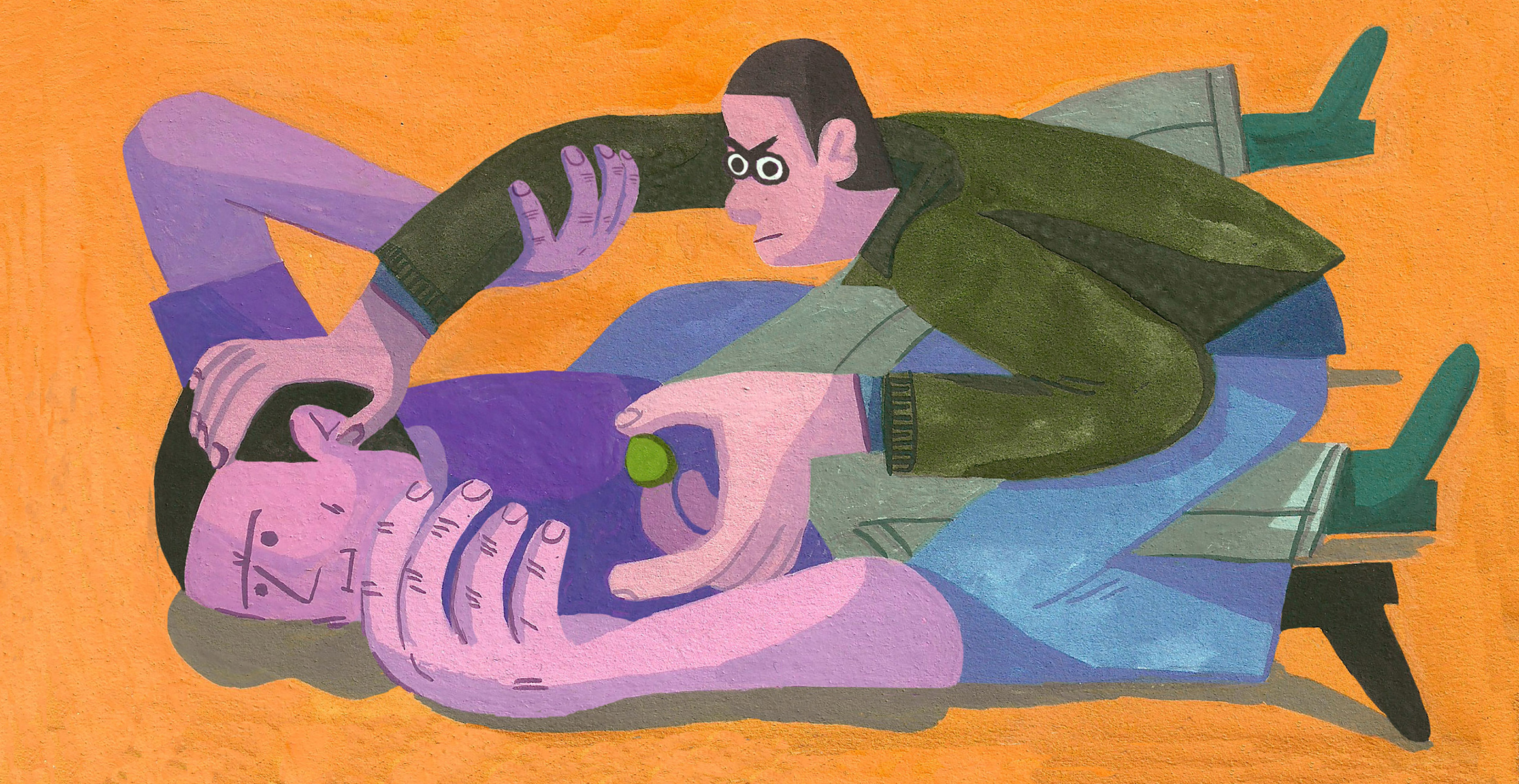 7. Where did you study?
I have a Fine Arts Diploma from Langara College in Vancouver and I am entering, this coming September, my final year of a Bachelor of Design in Illustration at OCADu in Toronto.
8. Where do you see yourself in five years?
Gosh, I don't know! All I want is to be able to create work in some quantifiable and rewarding way. So far, editorial illustration & comics has been the most satisfying work for me and I hope it continues to be going forward. I'd like to just be content, somewhere I can call home, creating work I am proud of with people I love, and a dog of course! Maybe a few published comics and a steady income from editorial illustration. The only thing that is for sure for me is that within 5 years I want a dog! I have so many artistic interests outside of illustration its hard to say for sure where I'll be.
9. What about in ten?
Maybe I'll have four dogs? Seven? Twelve? Maybe I will be alpha of a pack and scour the dour wastelands that once was Toronto. Honestly, probably just want to feel exactly the same way I hope for in 5 years; satisfied and creating work I am proud of and hopefully for a decent sized or passionate audience. Really, money is always this looming anxiety over me so not having to worry so much about it would be frickin' great. These are all pretty mundane! My future aspirations aren't spicy enough.
10. What do you hope to achieve with your art?
In my small way, I hope to make people feel something. There is this feeling when I experience art that I truly love where there feels like there's a kinship between myself and the creator; their words or images feel like they could, or should, have been mine. I think, seeing things you relate to spilled out on a page or drawn in a unique way by someone who is not you is very important. It creates community and hope. It is a humbling experience and it breeds and teaches empathy. I would ultimately love to know I've been able to create work that does that for someone.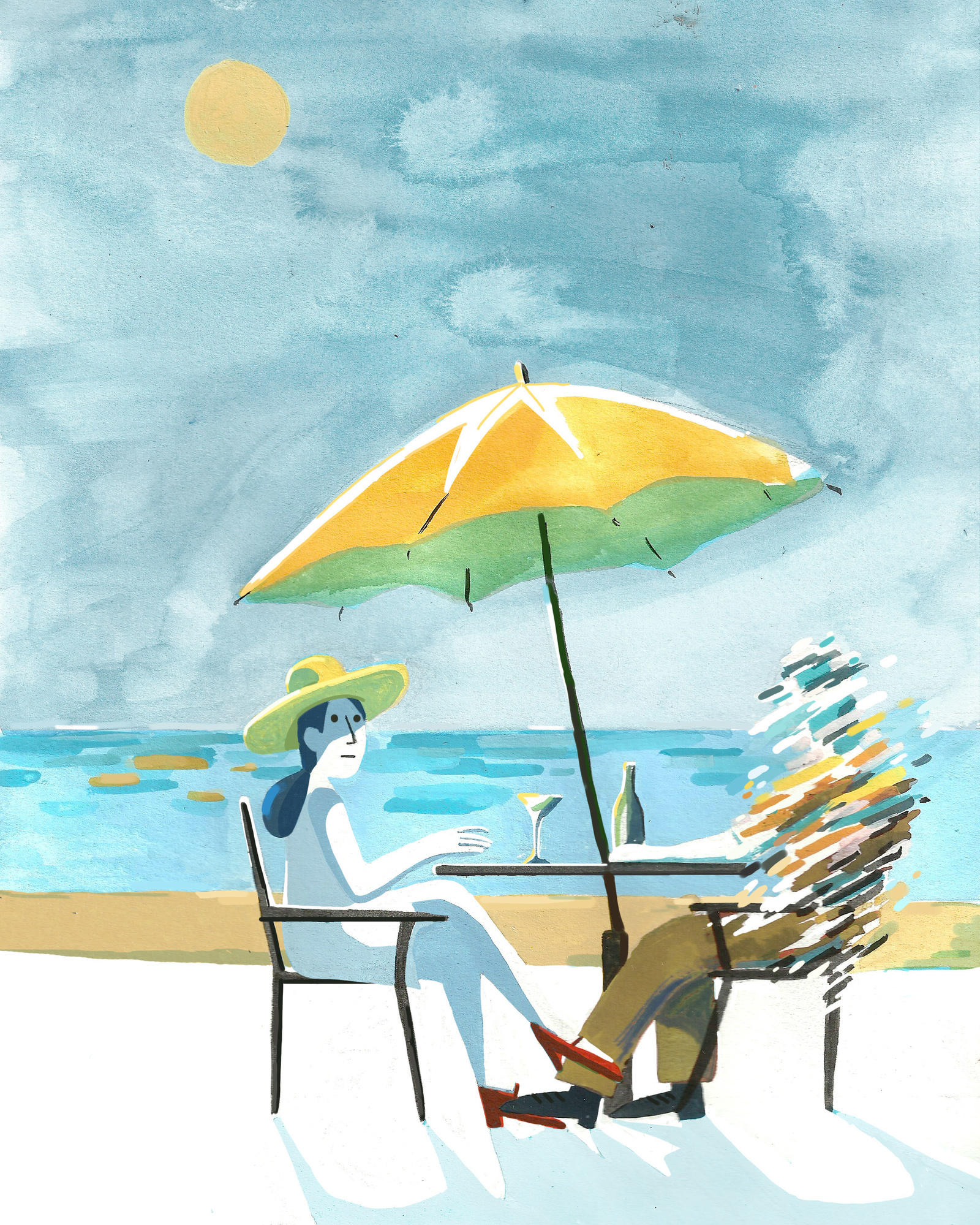 11. Now, tell us a little more about you as a person: what is your favourite food?
This is the toughest question on this list. Seriously! I love cooking and eating. It brings me consistent joy. I love sushi. I love Indian food. I love eating in general!
12. Favourite book?
Oh dear. This one's tough too!! I'll list a couple of books – whatever comes to my head first in no distinct order. The Answers by Catherine Lacey, Wolf in White Van by John Darnielle, all of the Earthsea books, or frankly anything, by Ursula Le Guin, and I am currently reading Sailing to Sarantium by Guy Gavriel Kay (it's excellent if a tad dry). Here are a couple of comics that I have reread multiple times: Nausicaa by Hayao Miyazaki (it's infinitely better than the movie (which isn't bad at all)), How to Be Happy by Eleanor Davis, & White Clay by Thomas Herpich. I love recommending books. I need to join a book club.
13. Favourite genre of music?
It depends on my mood but overall I get a ton of joy from 90's garage rock/punk-ish/post-punk bands. I've been listening to Jeff Rosenstock's newest album "Post" as well as "Worry" obsessively for the past year. Car Seat Headrest, Protomartyr, Ought, Nap Eyes, Big Thief, (old) Weezer, Milo, & Tyler the Creator are all my current favorites. Sorry. God, I need to learn how to succinct on these things.
14. What are your hobbies?
Drawing, reading, writing, petting dogs, eating, board games, dungeons and dragons, painting, feeding my plants, playing video games, and enjoying nature.
15. If you weren't an artist, what would you be?
Rich? Can I say that? Rich and with many dogs. Maybe a writer – but that's an artist of a different sort isn't it? Maybe a teacher. ¯\_(ツ)_/¯