Instagram: @ky_park_art
1. What's your story? Where are you from?
I'm an illustrator working in Seoul, Korea. My job is making images for various purposes and it is mainly for branding or packages these days. On the other hand, I am also always working on making my own work but not for the sake of making money.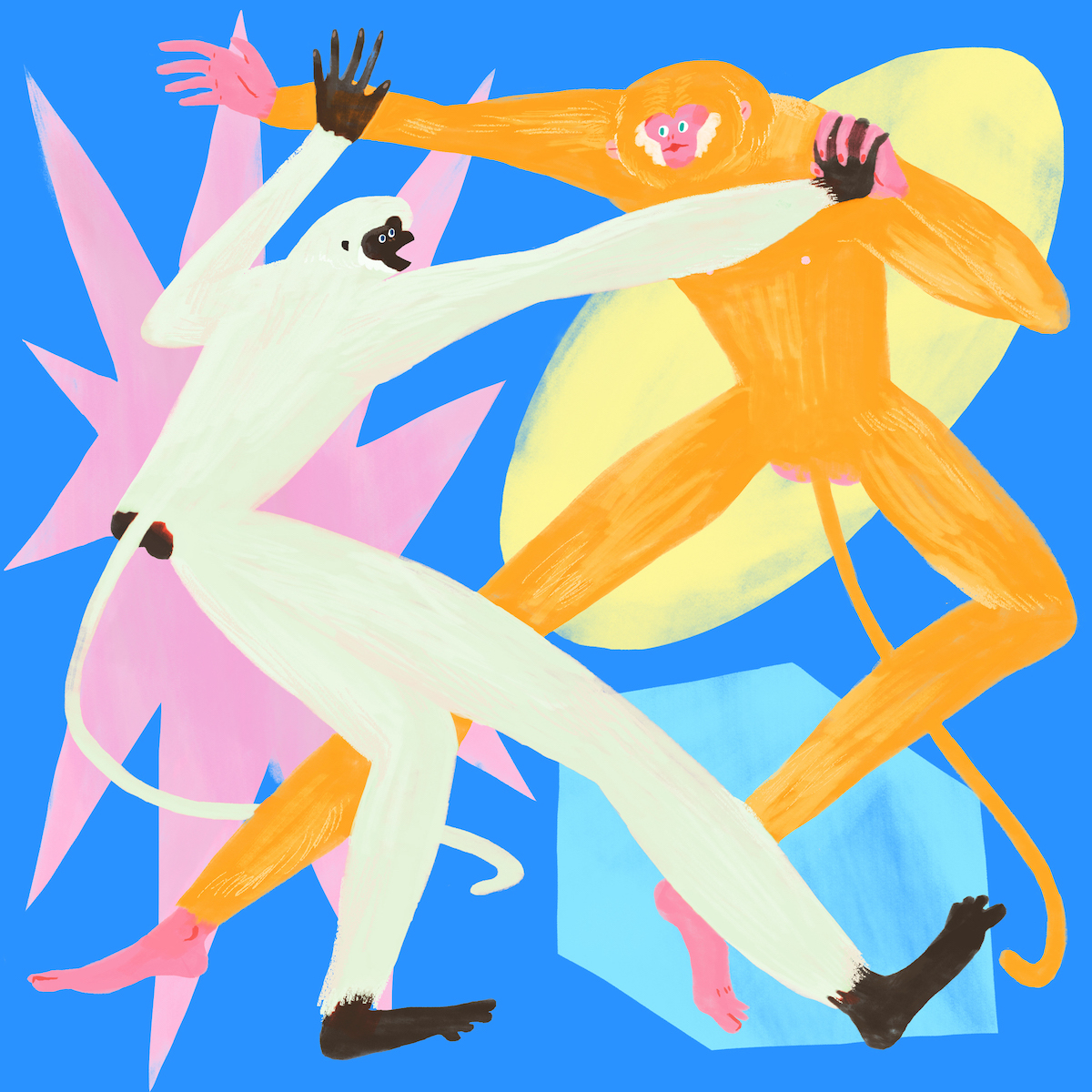 2. Tell us about your aesthetic.
What I mostly consider of my images is whether they are joyful or not. It does not always have to be fun but I am the kind of person who wants to make people feel fun even if they talking about serious issues. And I feel enjoyable when working on images that make me feel fun and it makes me go more into those images. To make an image more joyful, I prefer using vivid colors. I use those colors to reconstruct a common object into a lively image. Secondly, figures are also an important part of my work. I take a lot of effort to make objects in unusual and funny poses, which gives more weirdness and shows more of my identity in paintings.
3. What is your favourite medium and why?
I use various kinds of mediums. I use digital methods a lot but I have continuously made hand-drawn works. I use watercolour, acrylic sometimes printmaking but to pick one of my favourites, it is ink drawing. I use ink in the early process of making images, it gives an even color and is easy and fast to make fine images.
4. What is your artistic process like?
My artwork process starts with ideation. It is the most important step of my working process to collect all the pieces for ideas and inspiration into a simple concept. Building a definite concept and ideas help me to design whole plans and methods for image-making. After the ideation process, I made primary sketches of the image, and decide how to visualize images from sketches. This process is for making a specific visual strategy including finding reference style and making coloring plans. Next, I start to work on actual images.
5. Who and/or what inspires your work?
Recently, I'm trying to check out the work from other fields. For example, photography, animation or sometimes, architecture. I think it helps me to get fresh ideas and prevent myself from copying other illustration work unconsciously as it can happen when you look at so many illustration images then don't even realize you are making similar images of what you've seen on Instagram or other platforms. Also, sometimes I get some ideas to form memes as well. It is really helpful for image-makers to check out the latest memes to understand what people like and what they found joyful.
6. What role does art play in your life? How does it change the way you view the world?
I start to draw since I was a little child so making things and painting has been always part of my life. I cannot even describe my life without art. However, it changed a little after I do it for my job, it became more official. Creating things into an image was like a conversation with myself but only now, I found out that art is my way of communication with the world, after I realize that it made me see the world in a different way. It shows a more independent and creative way of life.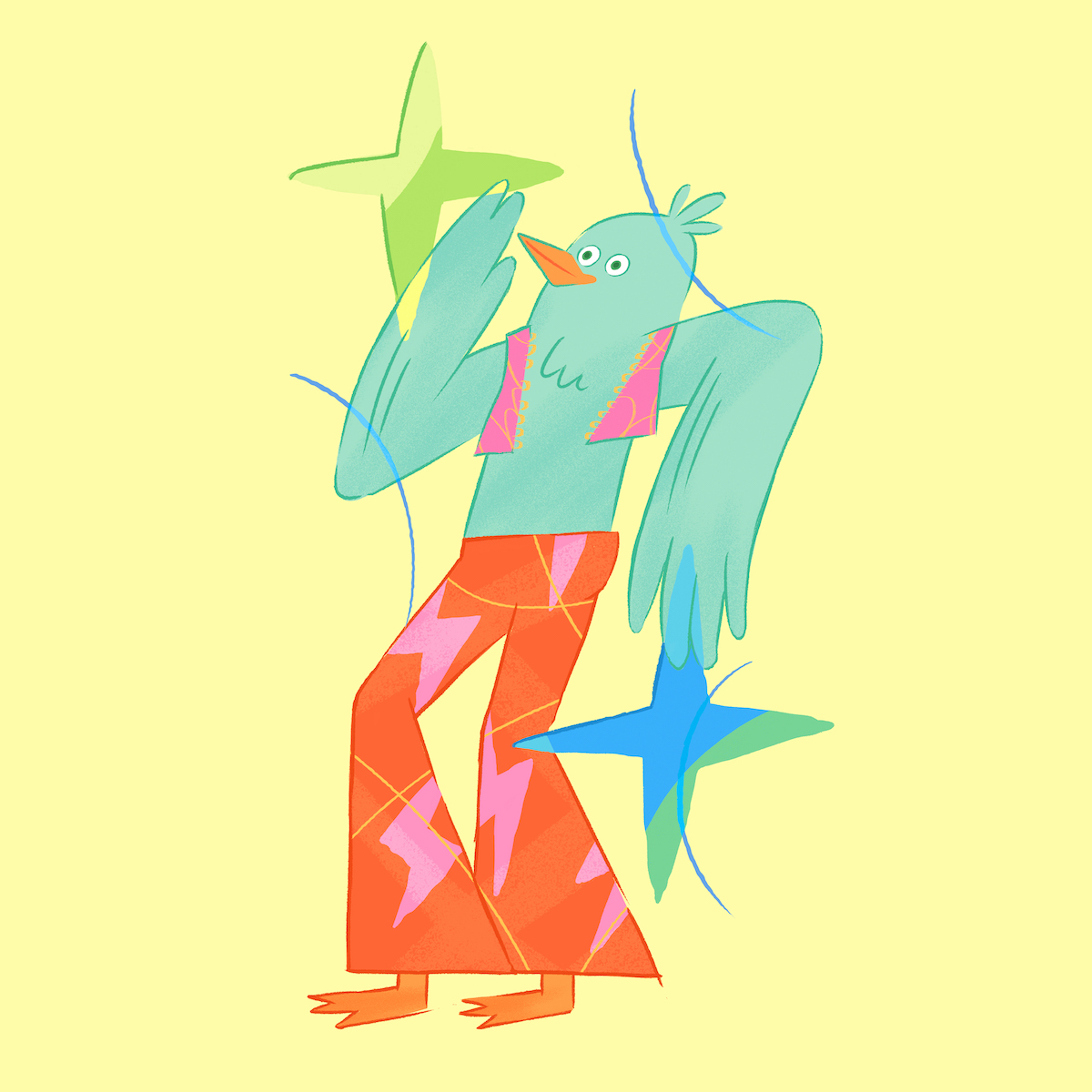 7. Where did you study?
I finish my bachelor's of Visual design in Seoul and got a master's degree in London (UAL) in 2019.
8. Where do you see yourself in five years?
I wish I could work globally. Since we are having a prolonged pandemic, I'm not sure when it will become normal but I always wanted to show my work to the world. I believe one day I can participate in overseas art fairs and meet people from various cultures in real life, not just online.
9. What about in ten?
I wish I could have my own studio in 10 years. Now I'm working in a shared office and I love it but wish I could use more spaces for painting and hope it is big enough to make it open space for the public and other artists. I love to interact with other artists or people who love the arts and have an enjoyable time in my studio. Maybe some collaboration art project or holding classes for the public can be good. I want to give people more delight experience through my artwork and sharing them what I've felt from making art.
10. What do you hope to achieve with your art?
From the start of my career, I had a goal in mind to be an illustrator who can not be replaced. Maybe people will not call me one of the best ones but I want to make people think I'm the one who has her own way. I want to be an artist who makes a new way not following others.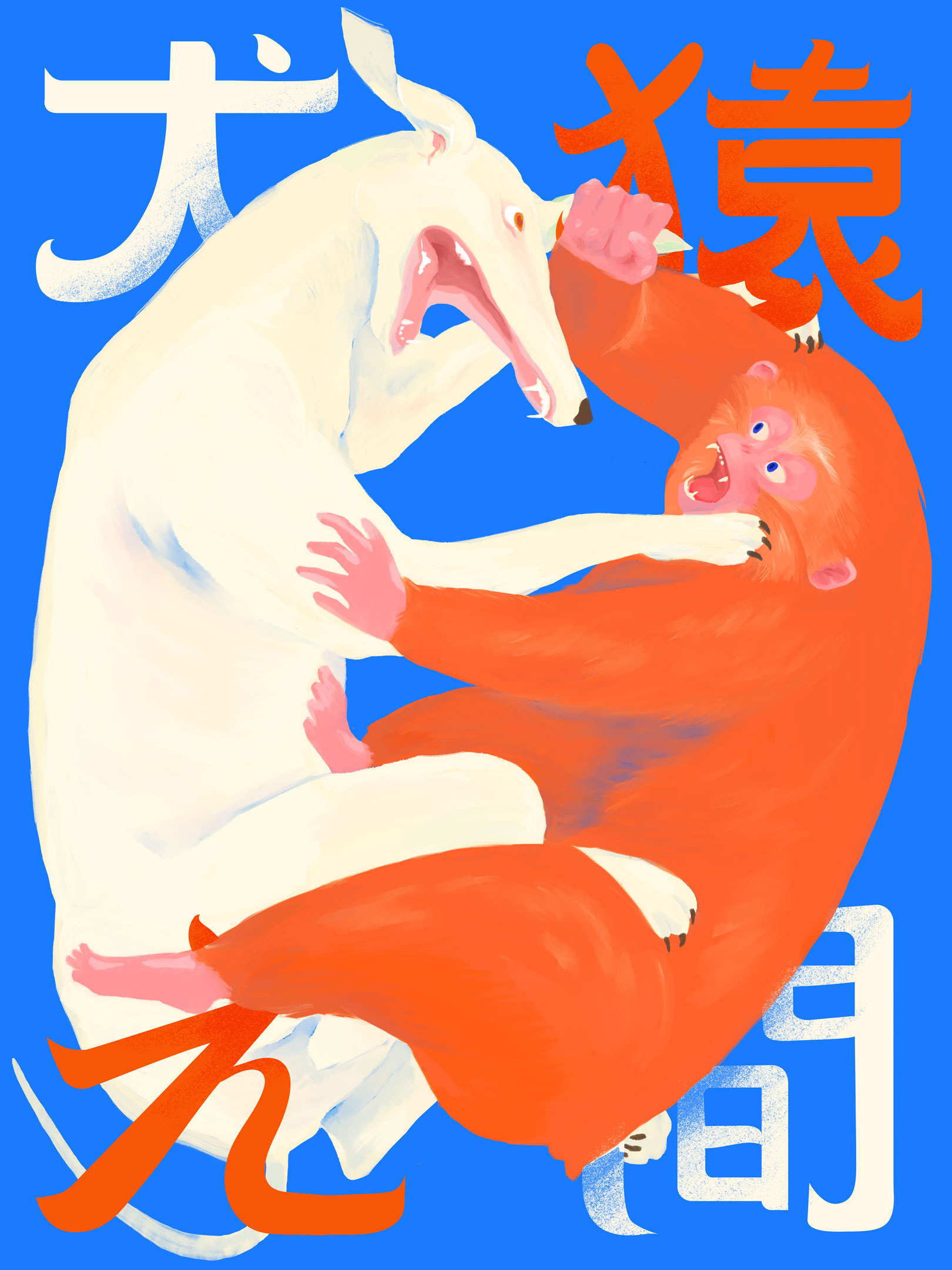 11. Now, tell us a little more about you as a person: what is your favourite food?
I am crazy about curry. Even once I gave 5 minutes presentation about how much I love curry and why to classmates when I was in Uni.
12. Favourite book?
I usually prefer to read non-fiction but my favorite is a short stories book of Murakami Haruki 'On Seeing the 100% Perfect Girl One Beautiful April Morning'
13. Favourite genre of music?
Any music that I can dance to.
14. What are your hobbies?
I really liked to go out and do something active such as skateboarding, jogging, or yoga but after Coronavirus, I've stayed home. So these days I play video games a lot.
15. If you weren't an artist, what would you be?
Well, It was really hard for me to come up with an answer so I ask people around me. They said I would work in a surfing class as an instructor or may be working as a zookeeper taking care of baby monkeys.