Instagram:
@ladle_gull
Website:
www.sophiegenevapage.com
1. What's your story? Where are you from?
I'm originally from the Hilltowns of Western MA, which is a really beautiful place because of the natural landscape and community. It's rural but also a hub for creatives and weirdos and I am definitely a product of that environment. Now I'm based in Brooklyn NY.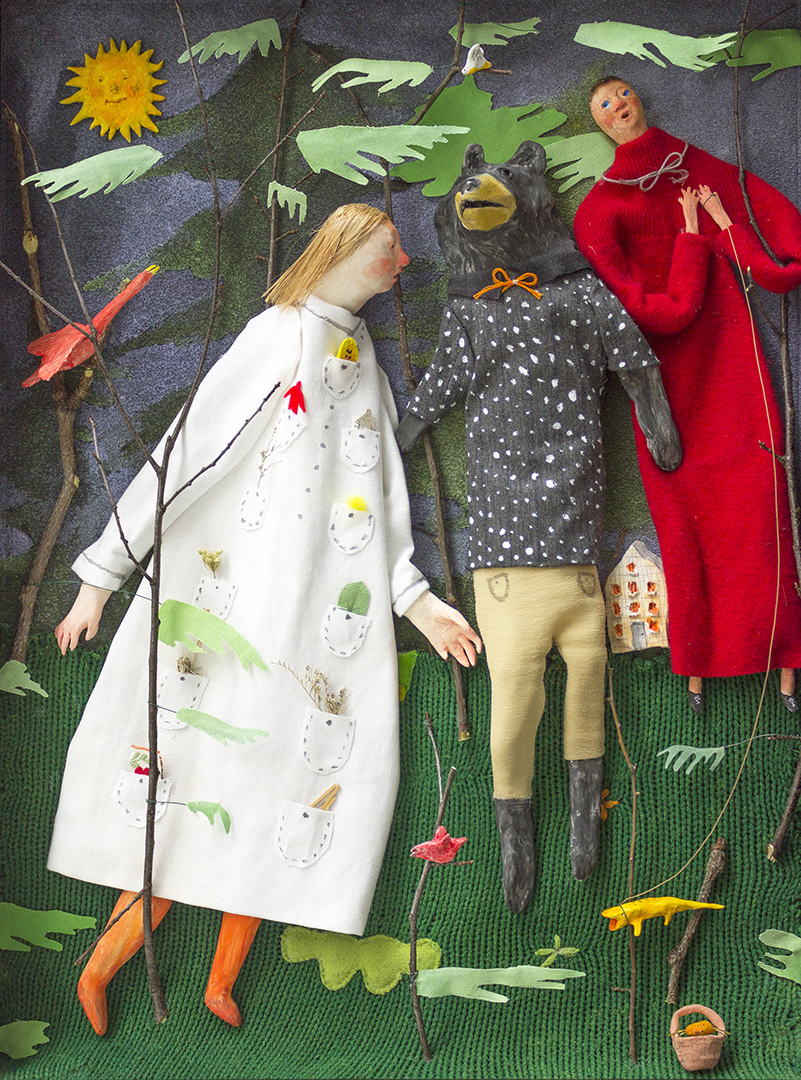 2. Tell us about your aesthetic.
I'm really interested in religious art and shrines, the awkwardly precious quality of that hyper formal symbolic representation. As a sculptor I love experimenting with puppets and masks and seeing different ways I can abstract a face in three dimensions. I love bright colors and I'm really inspired by nature and women. I think where I'm at right now I have a sort of playful but haunted dollhouse feeling.
3. What is your favourite medium and why?
I love working with clay and making three dimensional dioramas, I use all sorts of things for this but mostly stone clay, fabric, and found natural materials. In college I was really into using real hair for my figures and I'd ask friends to give me the hair off their old hairbrushes. I like the craftiness of my process, I feel somewhere in between a homely old quilter and a kid making fairy homes in the backyard.
4. What is your artistic process like?
I keep a sketchbook with me at all times but I find that if a project really excites me and I have an idea I'll just start it without thinking, which I trust more than careful planning (for better or worse.) I work really instinctively and I'm easily influenced by my environment.
5. Who and/or what inspires your work?
What: Nature, love, magic, sisterhood Who: Leonora Carrington, Kiki Smith, Bread and puppet Theater, Annie Hooper, Francesca Woodman, Ralph Meatyard I'm also really inspired by my peers/friends! I'm part of an illustration collective called Plum and I think our creative voices harmonize really well.
6. What role does art play in your life? How does it change the way you view the world?
Art is really central to my life, career, education, and community It's a passion that has served as a lens through which to see the world and an excellent coping mechanism.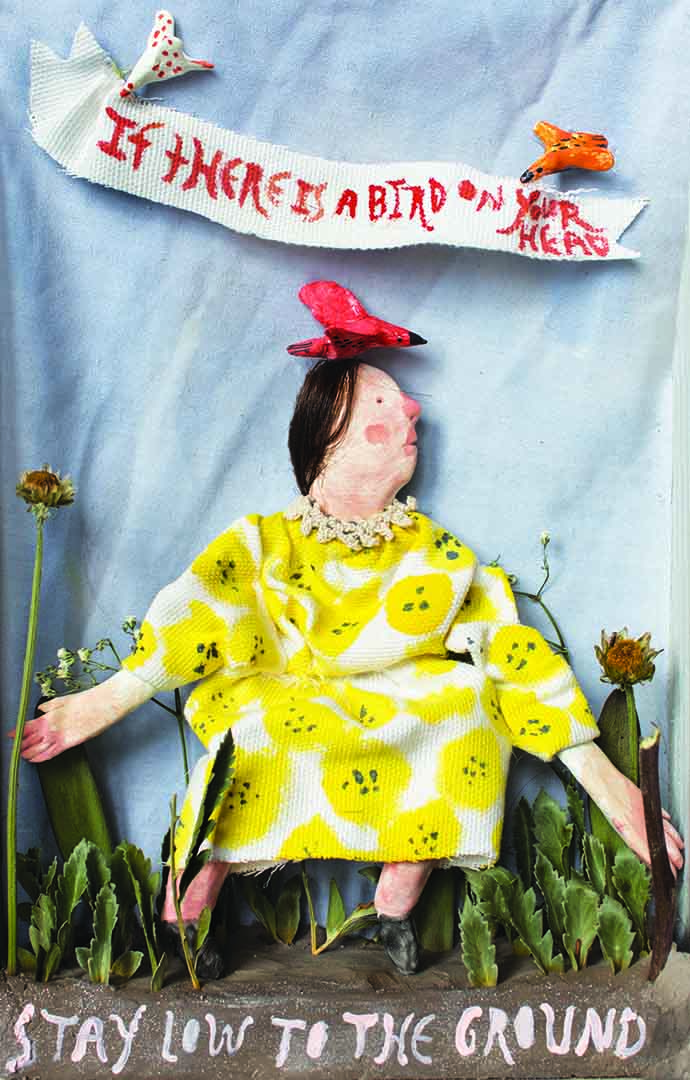 7. Where did you study?
I graduated from the illustration program at the Rhode Island School of Design in 2014.
8. Where do you see yourself in five years? Working in an agency?
Maybe? I'm not sure what I'll be up to. I'd like to be doing what I'm doing now but more and better. I'd like to become more established in the industry and try my hand at art direction.
9. What about in ten?
I love NYC but it's not a forever home for me, in ten years I'd like to have a big studio someplace gorgeous but remote so I can expand my practice to include large scale works and sculpture.
10. What do you hope to achieve with your art?
I hope to create story books for all ages but particularly for kids, with scenes and characters that are real enough to be relatable but strange enough to be really captivating. Ultimately my dream is to create beautiful books that celebrate nature and act as a sort of safe haven for weird kids (by which I mean pretty much all kids.) And if I end up being remembered as the lady who made a house full of strange dioramas... that's fine too.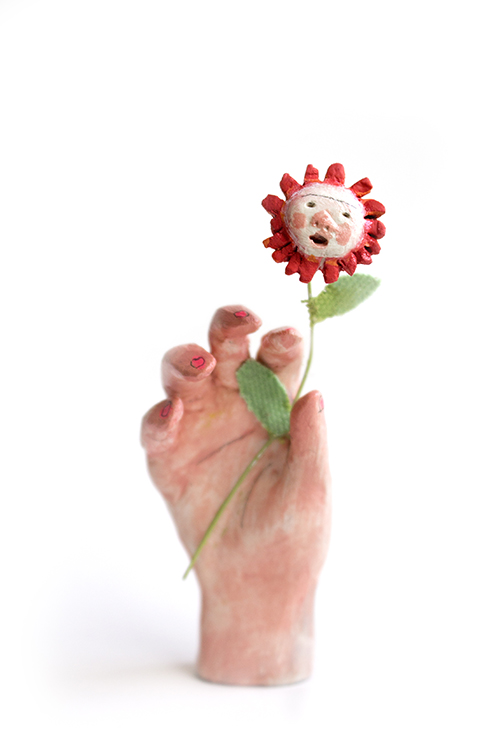 11. Now, tell us a little more about you as a person: what is your favourite food?
Whipped cream.
12. Favourite book?
Anne of Green Gables.
13. Favourite genre of music?
Freak folk.
14. What are your hobbies?
Biking, hiking, looking after my pets. Last summer I learned how to do stick and poke tattooing and I really enjoy that.
15. If you weren't an artist, what would you be?
I think maybe I would be a midwife but for farm animals.