Instagram:
@ladykbuzz
Etsy:
www.etsy.com/shop/kelseybuzzell
Website:
www.kelseybuzzell.com
1. What's your story? Where are you from?
Hi! I'm Kelsey, and I am a designer and illustrator living in Oregon. I grew up here and love living near the ocean, mountains and desert. I am trained as a designer and have spent several years working in architecture and interior design, but recently shifted my focus to illustration.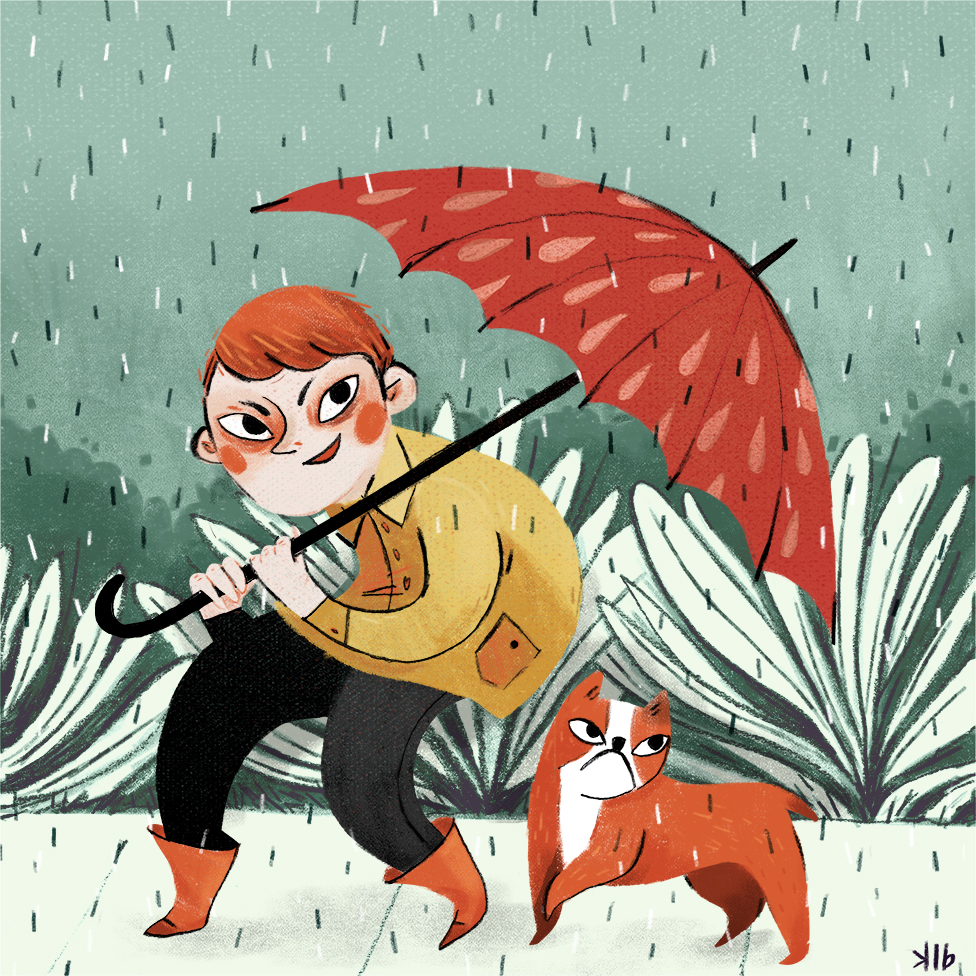 2. Tell us about your aesthetic.
My work usually includes bright colors and some black pencil line work. I work mostly digitally, but I don't like things to look too digital or too flat, so I try and incorporate texture and color variations in most of my work. A lot of my characters have a twinkle in their eye, which I think gives them a hint of mystery or even sassiness. I also like moody color combinations and enjoy kinda weird subject matter. Influences on my aesthetic include comic books/graphic novels, animated films (I love Laika and Hayao Miyazaki) and children's books.
3. What is your favourite medium and why?
Pencils and photoshop are my favorite tools. I love coloring digitally because of the flexibility you have to change out colors and reshape things quickly if they initially aren't working out. And the look and feel of drawing with pencil cannot be beaten - I enjoy the texture of a hand-drawn pencil line.
4. What is your artistic process like?
For non-client work, I let ideas come to me through my sketchbook. Sometimes it is based on what I am watching or reading at the time and other times it is completely random or a mashup of thoughts or inspired by a random image I found. I like to redraw stuff several times over and adjust things to stylize my illustrations more. I have plenty of fails in my sketchbook but appreciate that as part of the process. As far as the physical making of art, my overall process has settled into drawing messily in my sketchbooks, usually in red erasable pencil, then refining with trace and dark graphite pencils, and eventually coloring in photoshop. This process allows me to get ideas out quickly and then refine the drawings or pieces that I like best. I have a few brushes in photoshop I really like to use and I work in (probably too many) layers so I can edit things effectively as I go. In general, enjoy a process that allows me a lot of flexibility. I used to draw in ink, but I found that I got way too obsessed with trying to draw smooth lines, so eventually I embraced doing my finished line work with pencils, and it really freed up my making process. (I still dabble in other methods as well because I think you should never feel like you're done learning).
5. Who and/or what inspires your work?
I really love animals and think that they inspire a lot of my work. Also hiking and being outdoors in the pacific northwest is a source of constant inspiration - I walk a lot and often times it is the things I notice around me influence my work (plants, animals, situations). As I mentioned above, comic books, animated films and children's books also have a large influence on my work. Additionally, I love sci-fi, mystery and horror and am inspired by things I read or see in those genres. Artists I especially love to follow and am constantly inspired by Teagan White, Kelsey Wroten, Isabelle Arsenault, Carson Ellis, Rebecca Green, Fiona Staples, Wes Craig, Phoebe Wahl and Matt Forsythe. There are also many more!
6. What role does art play in your life? How does it change the way you view the world?
I split my time between teaching, working as a designer and making illustrations… illustration never feels like work to me and I am constantly thinking about what I want to do next. It is a puzzle, an exploration, a story to tell and an escape. I got back into drawing as a creative outlet from my 9 to 5 job several years ago and it just became something I couldn't stop obsessing over and I continuously have wanted to improve at - it is that little fire that keeps me going! I also love how art can so effectively express emotion and can be a way to share things without words - it crosses divides and barriers. Because of that, art acts as a connector and is often a great vessel for those who are more introverted or who have social anxiety. I have found that the art community is really supportive and caring and have connected with a lot of people (mostly online) who lift me up each day.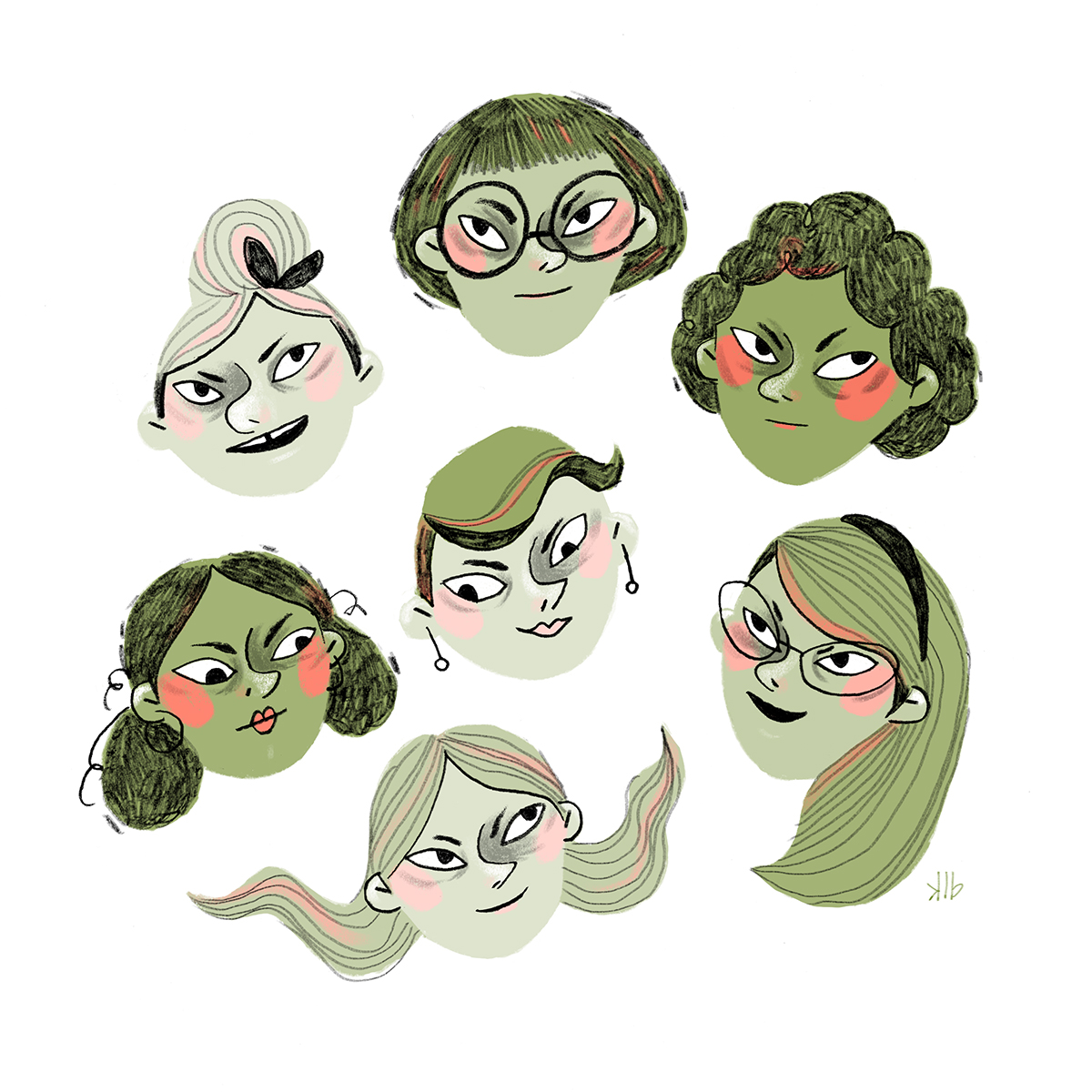 7. Where did you study?
I have a Bachelor's degree in Architecture and a Master's degree in Interior Design from the University of Oregon. My design training has helped me a ton as I have started to work in illustration - I feel like I understand concept, idea regeneration, color schemes, perspective, space, and light pretty well since I studied design for several years.
8. Where do you see yourself in five years?
This is a question I think about a lot. I think it is important to see a larger goal and picture that in your mind, but also not get too focused on what you see because life pushes you in so many directions and you need to be open to opportunities you might not initially have planned for. And 5 years goes by quickly! In general, I would love to have illustrated a book or two by then (children's or other illustrated book), and am interested in expanding my published work in general, and making more products. Also traveling more for work and play!
9. What about in ten?
Do you think we will be able to live on Mars by then? Haha. But really, I have dreams of moving to a little coastal cottage, dressing up in sweaters, beanies and stripes like a sailor and drawing every day. I'd like to have a little mini farm/homestead, with goats and chickens and such - I am fascinated by self-sufficient living.
10. What do you hope to achieve with your art?
In general, to make people smile or feel some sort of emotional connection to what I've made.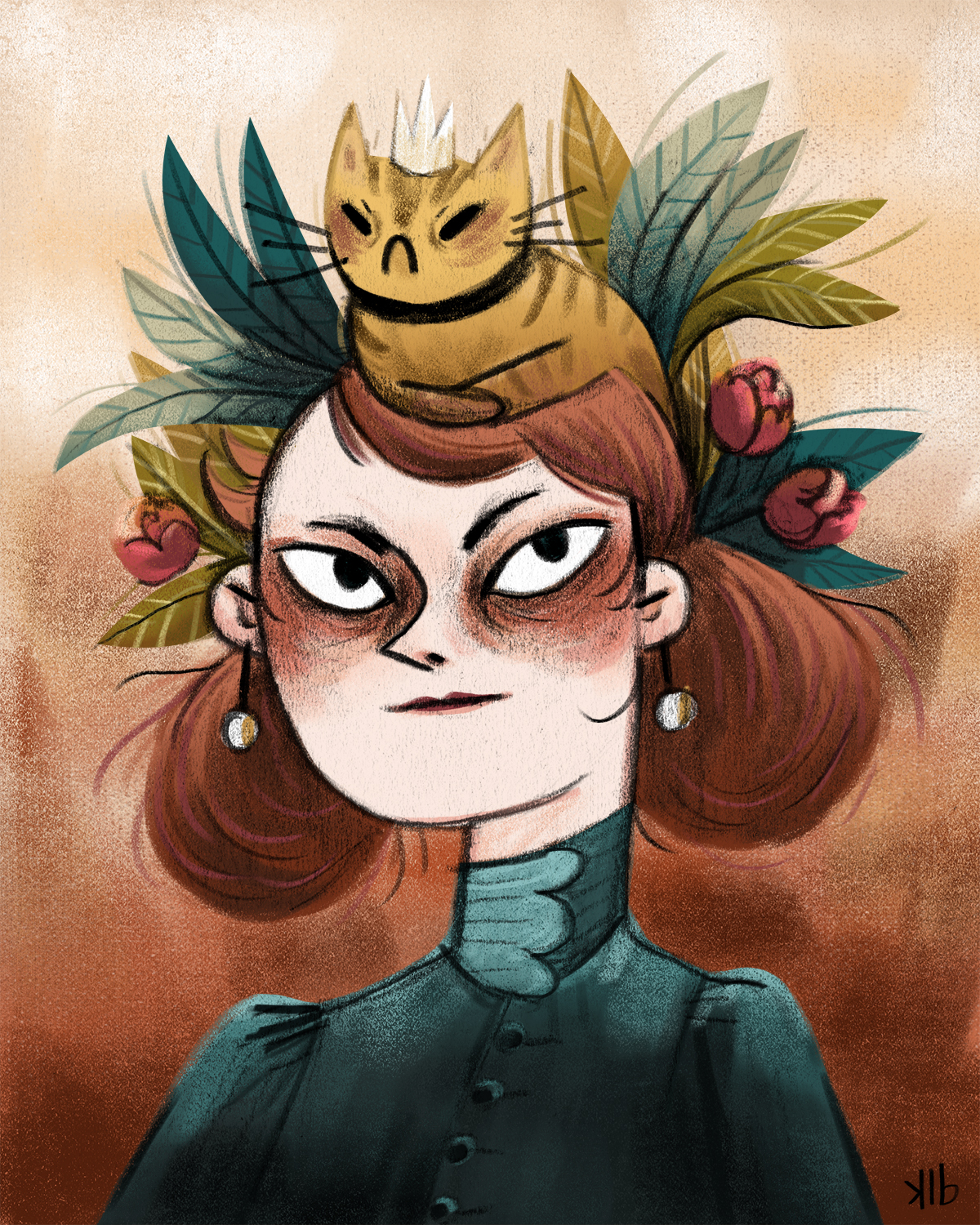 11. Now, tell us a little more about you as a person: what is your favourite food?
Avocado! If you ask me "do you want avocado with that?" my answer will always be yes.
12. Favourite book?
I don't really have a favorite, but I'd probably have to say the Harry Potter series if I was pressed (and no I won't just pick one). In general I love books - dystopian novels, mysteries, horror/sci-fi and a lot of comics are usually on my reading list.
13. Favourite genre of music?
Instrumental Metal, Indie Rock and Hip Hop almost always please me, but I like a bit of everything. At the moment I have an obsession with Conway Twitty's album "I Can't See Me Without You" which I found as a used record and have been playing non-stop.
14. What are your hobbies?
I love to hike and travel to new places and explore. I also cook and like making fermented foods (sauerkraut, kombucha, jun tea, etc). And I enjoy going to thrift shops and finding cool used items (like records!) - I think recycling and giving things a second life is important. I am also an amateur ceramist. Can petting my cats be a hobby?
15. If you weren't an artist, what would you be?
A detective!