Instagram:
@laluisarivera
Website:
www.luisarivera.cl
1. What's your story? Where are you from?
I am a London-based artist and illustrator originally from Santiago, Chile. I grew up in an environment where creativity was important, so that encouraged me to pursue a path in arts. Before moving to London, I lived for two years in Minneapolis, USA. Every city where I've lived feels a bit like home.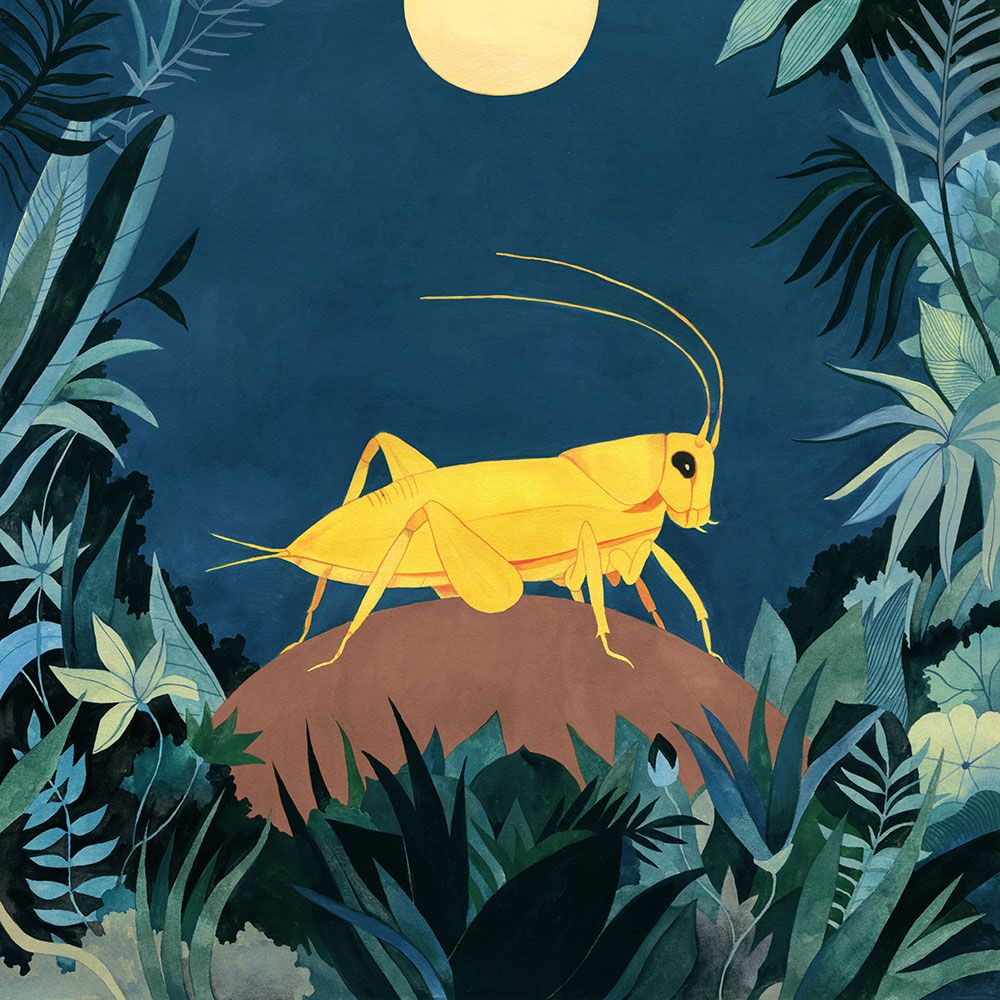 2. Tell us about your aesthetic.
I would describe it as figurative, vivid, and lush, with a strong narrative focus. In some of my works there's also a sense of stillness that creates uncanny atmospheres.
3. What is your favourite medium and why?
I always work with water-based paints, such as watercolour and gouache, because they feel natural, you can use them anywhere, and they are easy to carry, which is important for me since I move a lot. Also, when working with water, I find the overall process very meditative.
4. What is your artistic process like?
I think about the idea for a while, but normally I envision it on paper with quick, small thumbnails. Once I have those doodles, I pick my favourite directions and develop larger sketches, which I then present to the art director. For personal work, the process is similar but less collaborative so I can pick the direction early on.
5. Who and/or what inspires your work?
Nature inspires me a lot, that is, the flora and fauna, but also how we relate to the natural world, which is perceived in mythology, storytelling, and folk culture. Likewise, I am inspired by the work of others, especially visual artists, activists, musicians, and writers.
6. What role does art play in your life? How does it change the way you view the world?
For me, it's everything. I can't distinguish the boundary between life and art anymore, because it's all a beautiful mishmash. Once I heard the phrase "artists create bridges", which are applicable to everything: cultures, people and even parts of our personalities. Therefore, art is a wonderful tool for us to communicate, heal, protest, feel, interact, and overall become aware of the world.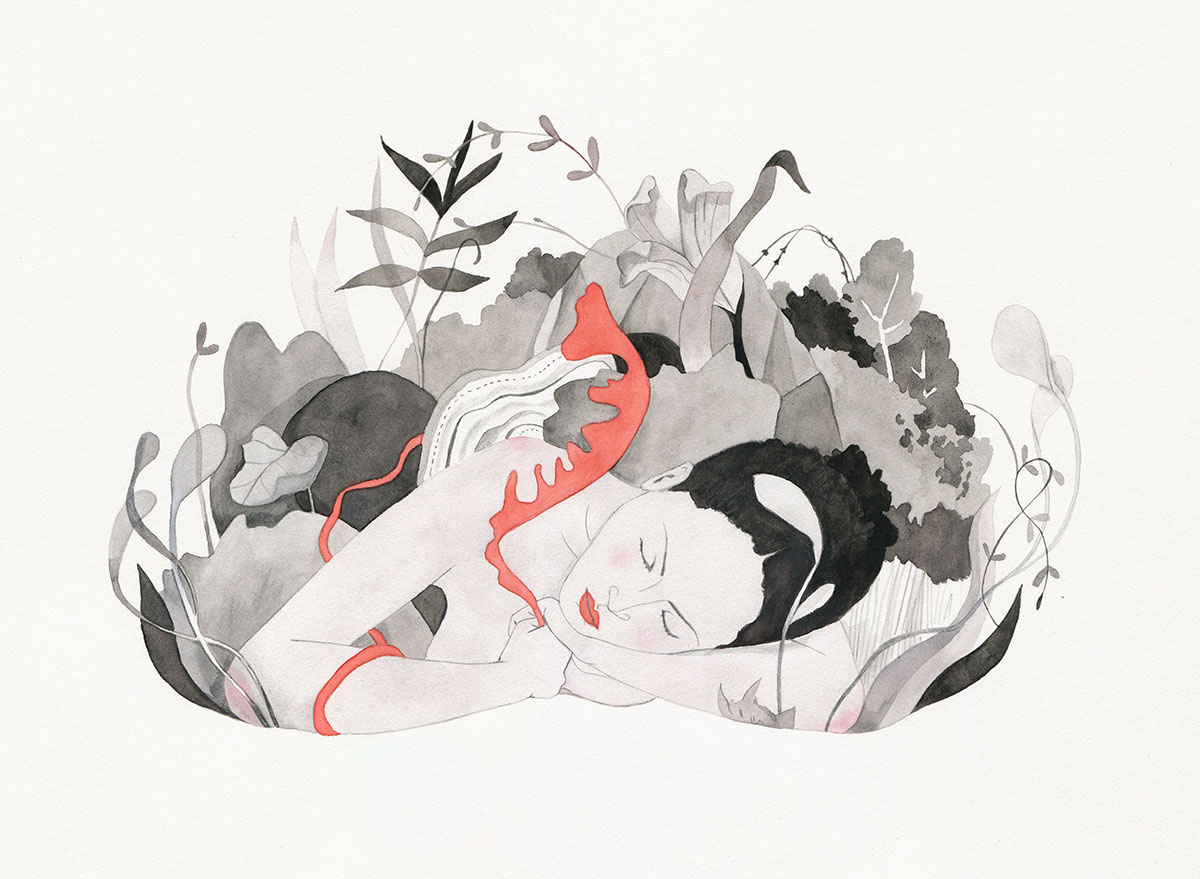 7. Where did you study?
I completed a Bachelor of Fine Arts in Santiago, Chile, and then I decided to specialise in illustration so, with the support of a Fulbright Scholarship, I obtained a Master of Fine Arts in Illustration from the Minneapolis College of Art and Design, USA.
8. Where do you see yourself in five years? Working in an agency?
In terms of location, no idea, but I would really love to keep working with the independence that I have today, hopefully in a bigger place, so I can have a proper studio within my home. I love illustrating books, so by then would like to be working more on projects related with publishing.
9. What about in ten?
By then, I would like to take the leap and start writing stories that I could also illustrate. That's how far I can go with the future, because I am learning that it's best to detach from plans to make room for serendipity.
10. What do you hope to achieve with your art?
I want to be a good storyteller who creates bridges for others, including myself, to reconnect with things that matter or that we are neglecting, such as the environment and human nature.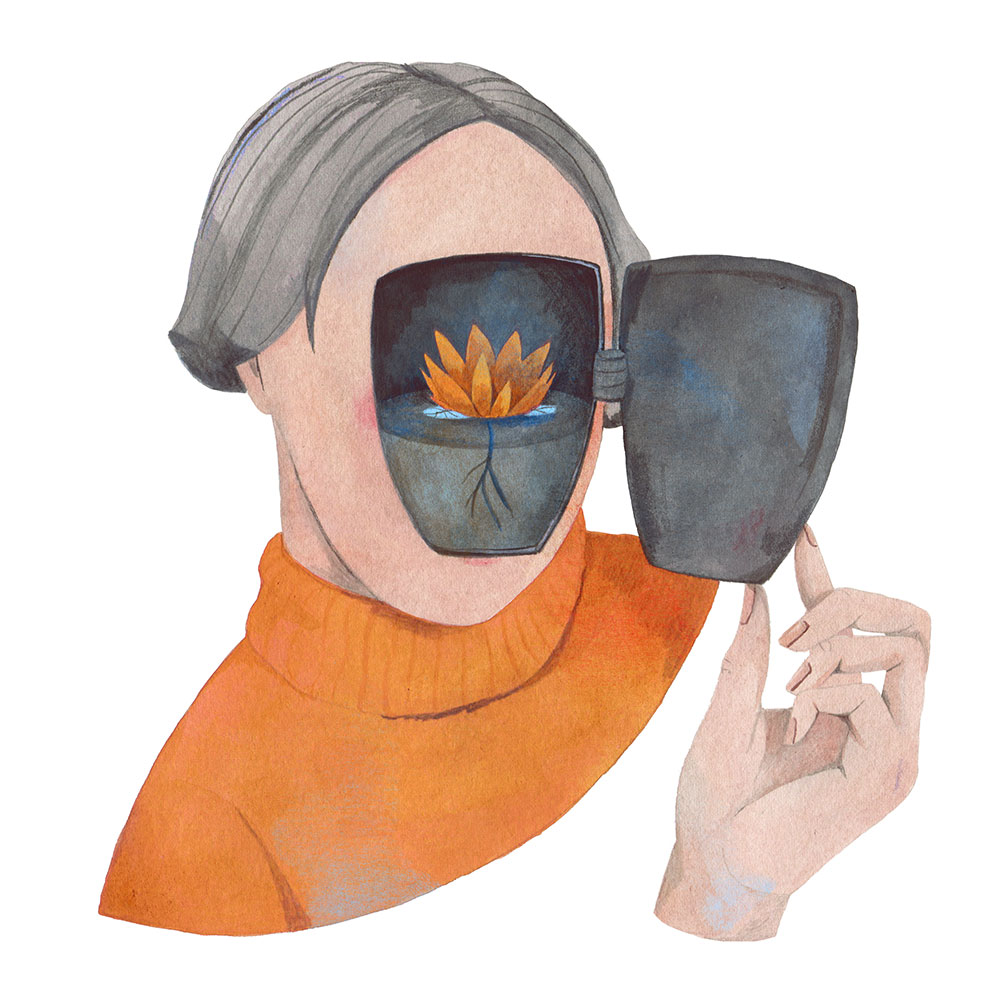 11. Now, tell us a little more about you as a person: what is your favourite food?
Maybe it's my homesickness talking, but Chilean cuisine, especially of the central valley and coast.
12. Favourite book?
One of them, as the list is long, is Cien Años de Soledad (One Hundred Years of Solitude) by Gabriel García Márquez, which I just had the honour to illustrate for Penguin Random House Grupo Editorial (Spain).
13. Favourite genre of music?
I have three: folk, jazz and bossa nova.
14. What are your hobbies?
I love reading, playing the ukulele, and hiking or taking long walks in nature, because I enjoy escaping from the city noise. In the future, when I have the space, I hope to add gardening to my list. I also draw during my leisure time, so work and life are always blended together.
15. If you weren't an artist, what would you be?
A writer. Maybe there's still time be both!