Instagram: @lamandarinebleue_
1. What's your story? Where are you from?
Hi ! I am Clémentine, founder of «la mandarine bleue», a beautiful adventure that began in January 2020. I live and work in France as a graphic designer, signage designer and illustrator (a whole bunch of very varied fields). I am a big lover of simple things in life and I like to marvel at the sky, the wind in the leaves or the pretty looks of passers-by. Oh yeah, and if there's one thing about me, I'm a super hypersensitive. :)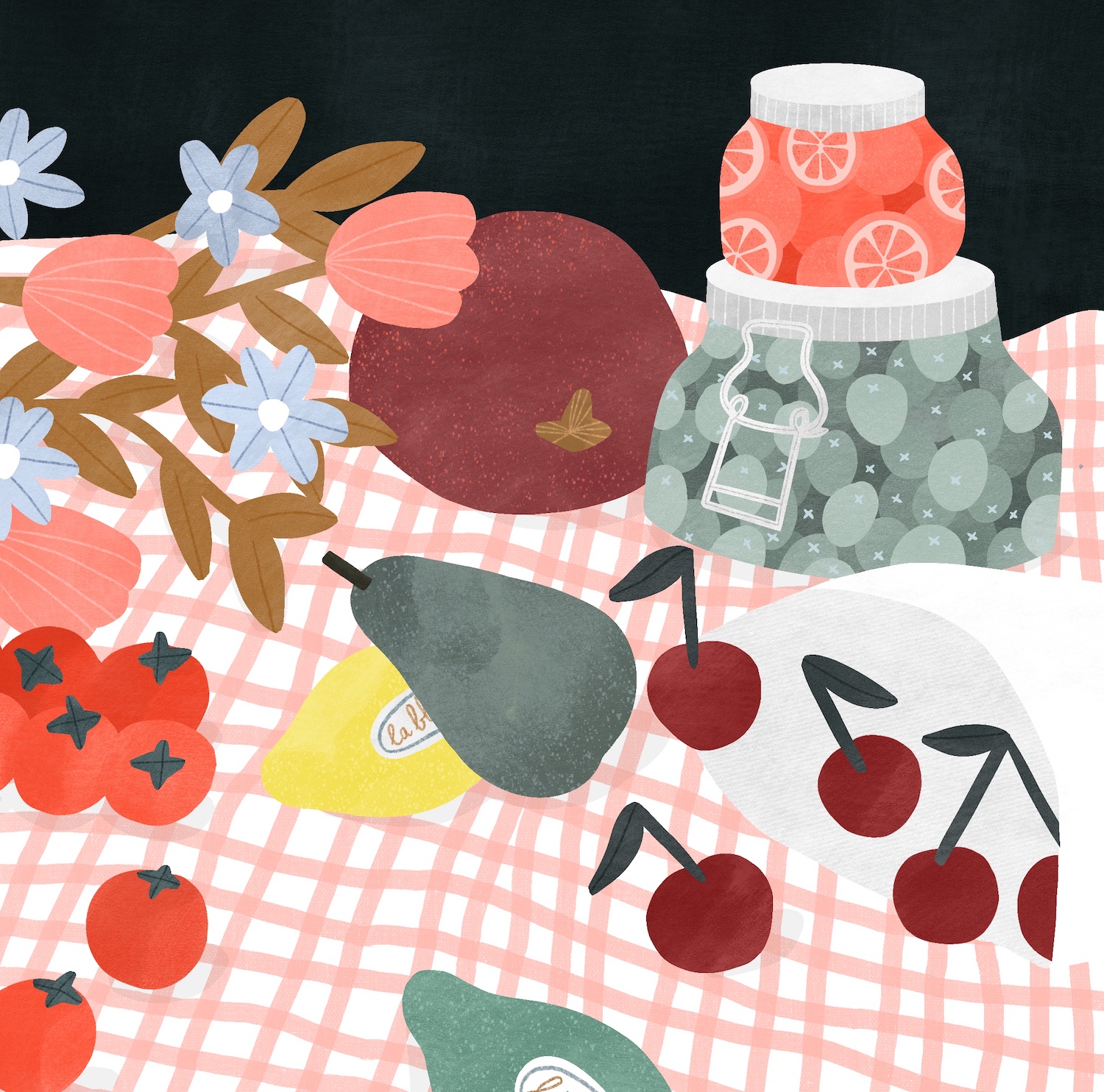 2. Tell us about your aesthetic.
I am an unconditional lover of colors and textures. I consider that my work is constantly in motion and that I cannot move forward without experiments. I like to make combinations of soft colors and strong colors. I am very instinctive in life as in work, so when I start working on an illustration, most of the time, I have no idea where it will end up and I like it.
3. What is your favourite medium and why?
I started with color pencil and gouache. First, the color pencil because I like the efficiency of this technique, it's dry, clean, and you can get wonderful textures. I always choose «watercolor» coloured pencils because they are very fat and I like the way they slide on the paper. Then I love to paint with gouache because it allows a density of strong colors and it is a slower, more meditative technique. It requires patience (a quality I don't really have). And after a long hesitation, I bought an Ipad Pro, I downloaded Procreate and the possibilities became endless. I love this tool that I can carry everywhere.
4. What is your artistic process like?
I don't really have one. I have a desire, an idea, or a brief sometimes. I don't do inspiration research before my illustrations, for example. I make a brief sketch, I begin to draw the elements that seem significant to me in my drawing, and I built around. As I said earlier, I never really know where it's going to go.
5. Who and/or what inspires your work?
Pretty much everything I see. And when I have no inspiration, I usually go for a walk and come back to my blank page a little later. I really like looking into the world of designers, photography. I'm also very sensitive to some of the color associations I see on the street, and when I can, I take pictures of them to remember them.
6. What role does art play in your life? How does it change the way you view the world?
I have been drawing for a few years and I had left that aside when I went back to working life and had jobs that did not give me the time to develop my illustrations. And one day, my mood was very bad, and I thought I had to do something that really made me feel good, something for myself. And that's how I slowly went back to gouache and then opened «La mandarine bleue» account.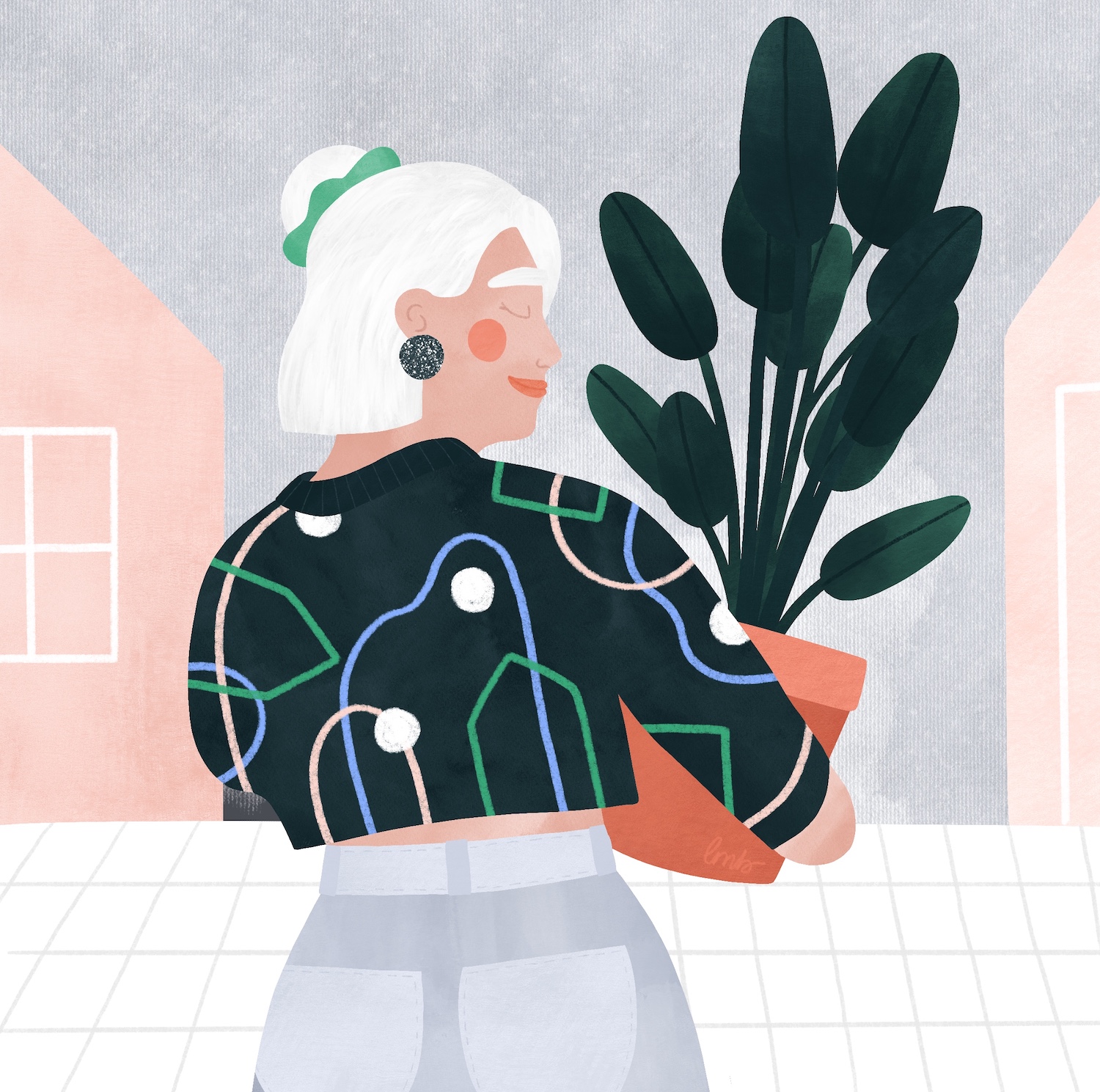 7. Where did you study?
I studied editorial design in France, then graphic design, signage design, illustration and motion design in Brussels, Belgium.
8. Where do you see yourself in five years?
I see myself buying a big house to renovate in the countryside with my lover, and working from home (in illustration and editorial design exclusively), with a view of my vegetable garden and my future Corgi who would frolic in the garden.
9. What about in ten?
Outch ! The same thing as in 5 years, with perhaps a family that's growing, a workshop outside with other creatives and setting up a collective that brings together several know-how.
10. What do you hope to achieve with your art?
I'm not really thinking about it right now. I opened an e-shop last July, it was my first step. The second, I think about it in secret but I would love to illustrate a book for children. I am a big fan of Greek mythology and I would love to illustrate a book on this topic.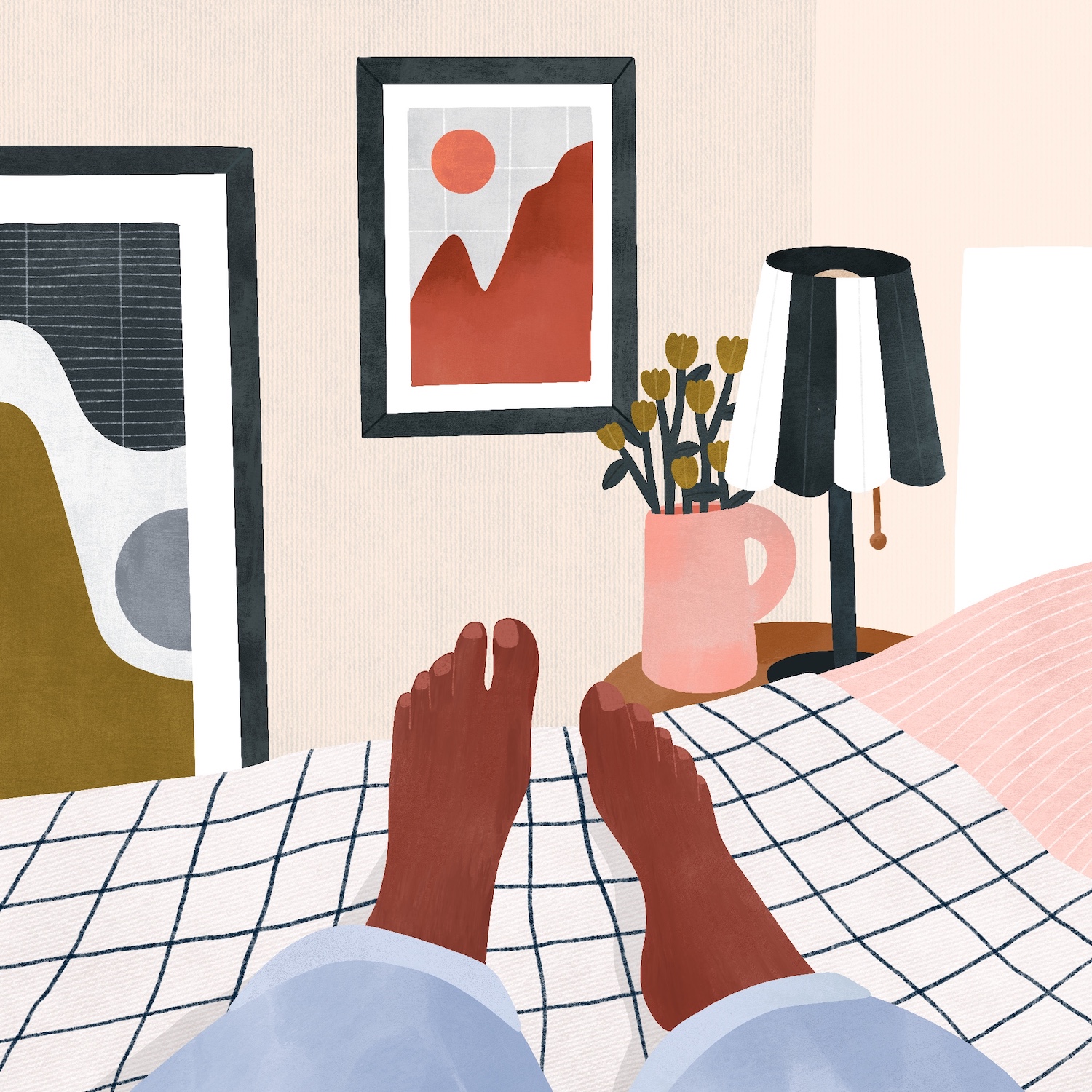 11. Now, tell us a little more about you as a person: what is your favourite food?
French food, the best of the worlddd !
12. Favourite book?
I am a comic book fan. But I think that unfortunately I would only have French comics to advise you. In literature, I devour all the work of Annie Ernaux.
13. Favourite genre of music?
My friends will tell you that I am an unconditional fan of Céline Dion (and they are right). I love the French variety, especially the 80s. I know everything by heart. If there is one useless skills that I have, it is that at the blind test, I am unbeatable.
14. What are your hobbies?
Painting, reading comics, biking, singing like a crazy woman in my car, inventing choreographies when I get out of the shower, inventing a thousand lives, baking and not eating it afterwards, watching historical films and documentaries... in short there are so many...
15. If you weren't an artist, what would you be?
When I was a kid, I used to dream about having a candy store. Let's be honest, I got over it. I think I would have liked to be an archaeologist, or a documentary filmmaker.