Instagram:
@larapaulussen
Tumblr:
larapaulussen.tumblr.com
Cargocollective:
www.cargocollective.com/larapaulussen
1. What's your story? Where are you from?
Hi! My name is Lara Paulussen and I'm originally from a small town full of transmission towers on fields and houses that all look the same in North Rhine-Westphalia, Germany. As there wasn't much else to do, I eventually started drawing and have so ever since. And also moved to Hamburg three years ago where I like it much better (even though it rains a lot here).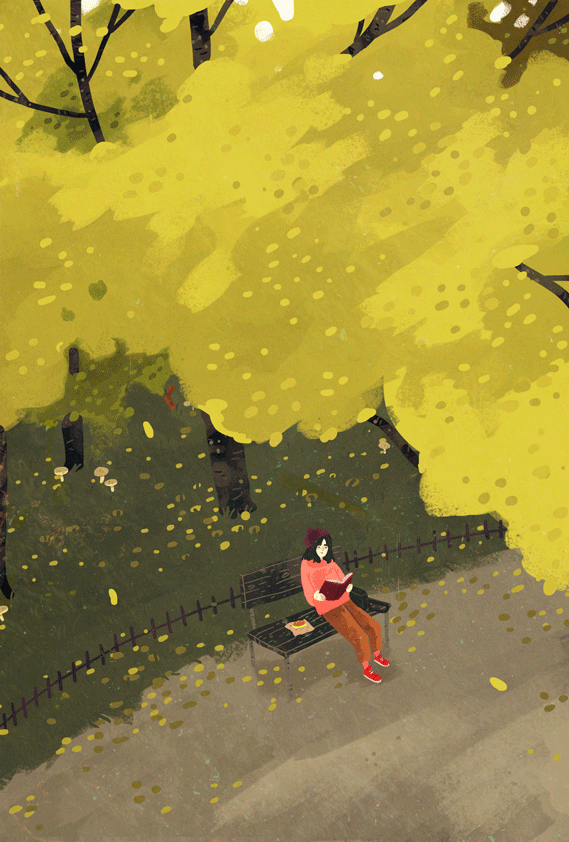 2. Tell us about your aesthetic.
I really like nature, the changing of seasons and weather and I guess my illustrations reflect that, as I'm trying to capture the beautiful things I see. Even though I'm drawing completely digital I try to give my illustrations a more organic feeling to them by using textures.
3. What is your favourite medium and why?
I love to draw digitally as it lets you easily correct mistakes. Me with real paint is a complete disaster as I'm way too impatient for waiting for them to dry.
4. What is your artistic process like?
Most of the time I start with scribbling tiny composition and idea sketches in my sketchbook. Then I make a rough digital sketch and paint over it. I actually use photoshop as I would be painting with real paint with just using the brush and not much else and using as little layers as possible.
5. Who and/or what inspires your work?
I'm mostly inspired by the things I experience in daily life. But also from movies, books and of course other artists.
6. What role does art play in your life? How does it change the way you view the world?
Though question. Not sure actually. Maybe I've become more sensible to my surroundings. I often catch myself thinking: "Oh this would be a cool motif for a drawing"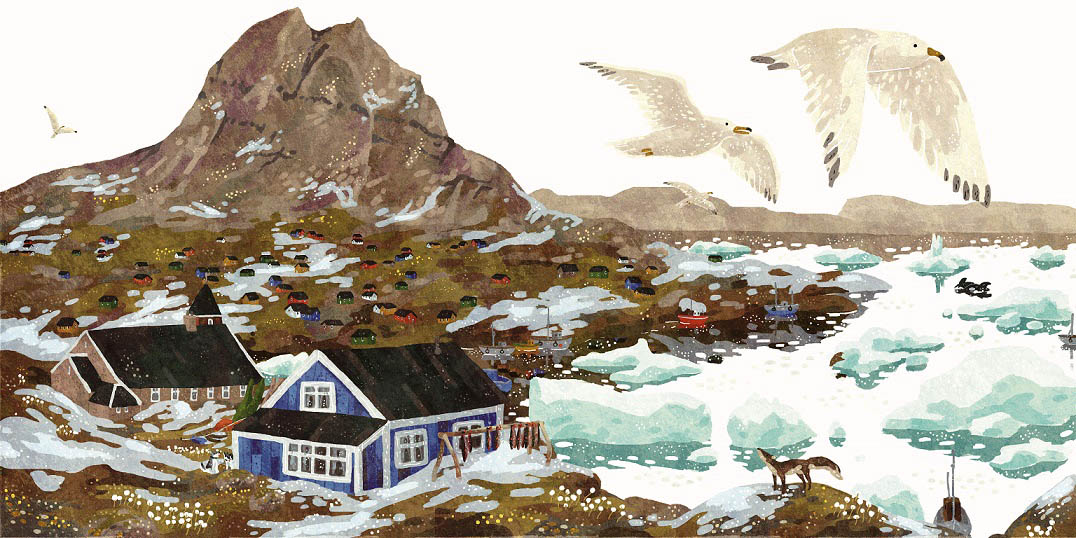 7. Where did you study?
I studied design in Münster, a mid-size town full of students and old buildings in the north of North Rhine-Westphalia and then moved to Hamburg three years ago for the master's program in Illustration here at HAW Hamburg, which I'm soon to graduate from.
8. Where do you see yourself in five years?
Working freelance on many cool projects, for books, magazines as well as doing little animations for online use, preferably in a workspace I share with other Creatives to get my daily dose of social contact.
9. What about in ten?
Hopefully still working freelance and it would be cool if I could afford to travel often and live in a pretty house with a garden, a library full of pretty books, a cat and a dog near a big city (for as much as I like nature, I'm still more of a city person). Seems like an unrealistic dream to me at the moment, but I'm trying to be optimistic.
10. What do you hope to achieve with your art?
To wake emotions. I also would like to create narratives without the need for words(as I'm bad with words).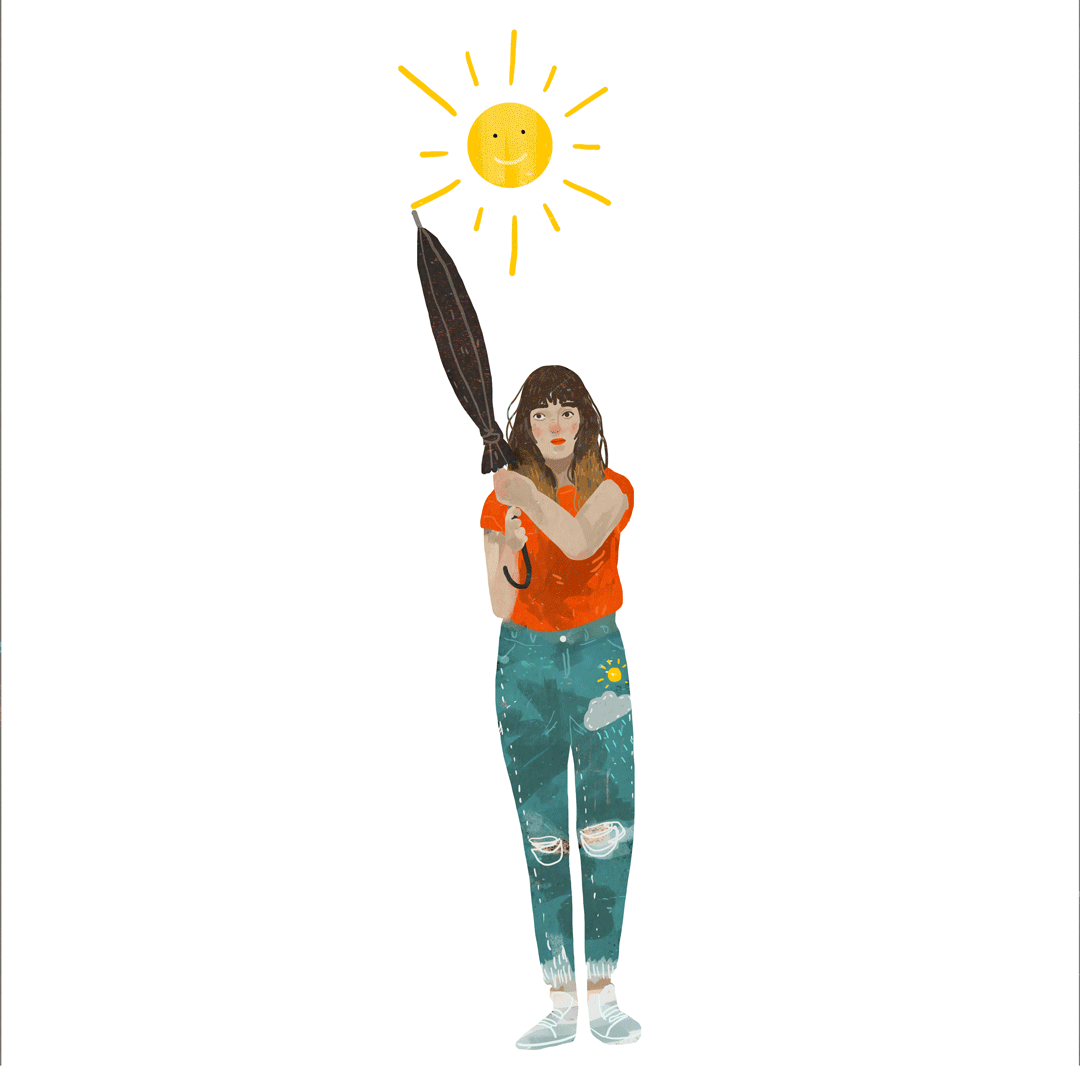 11. Now, tell us a little more about you as a person: what is your favourite food?
Difficult question, I really love food in general. But I guess the best thing I've eaten so far was in a greek restaurant in my home town: Souvlaki with Sauce Bearnaise and french fries. So good!
12. Favourite book?
Lord of the Rings! I've read it already a million times and will probably never get tired of reading it. I also really enjoy reading Graphic Novels and I think my favorite there is "A Taste of Chlorine" from Bastien Vives. I love the simplicity of it.
13. Favourite genre of music?
Everything melancholic. Alternative, Indie, Singer-Songwriter and a bit of the 80s.
14. What are your hobbies?
I'm probably sounding like a really old person now, but the thing I like most (besides drawing) is going for a walk. Preferably in nature but also aimlessly strolling through the neighborhood. And reading books while drinking tea. Also, I like going to the cinema and to concerts.
15. If you weren't an artist, what would you be?
Probably a landscape architect, a gardener or a florist.