Instagram:
@lauragravesart
1.What's your story? Where are you from?
Toronto, Canada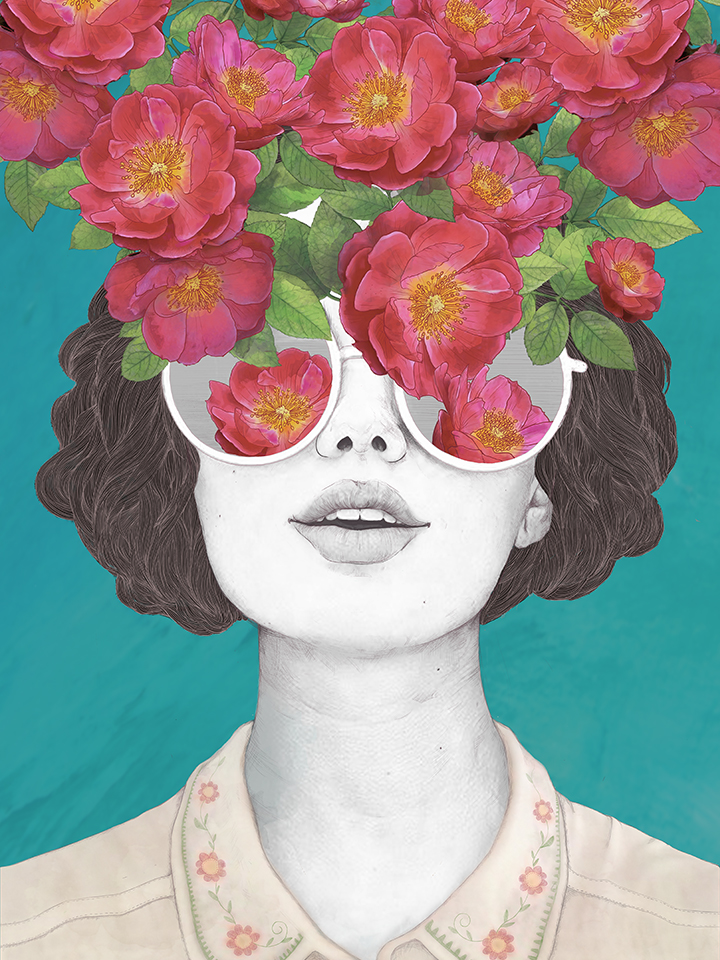 2. Tell us about your aesthetic.
I'm a sucker for cute animals. Although my work skews photorealistic I always like to keep everything slightly cartoony. I tend to be drawn to heavy watercolour textures with some digital paint in the mix.
3. What is your favourite medium and why?
For years it was traditional inks, but I always had pets that rule the house so things were always getting little paw marks etc. Now that I work on a tablet I'm much happier. Digital gives me so much opportunity to mix mediums (without including fur).
4. What is your artistic process like?
I start with a rough sketch and then add various textures and painting techniques in multiple layers. I usually have 3-4 projects on the go and only finish one or two to my satisfaction.
5. Who and/or what inspires your work?
Mostly my dog, I love her to bits, but she's kind of a brat so she's always doing something worthy of sketching.
6. What role does art play in your life? How does it change the way you view the world?
It's everything to me, I'm constantly thinking of ideas and looking around at how light plays on objects around me. I often find it hard to focus on the here and now. A friend once said she imagined me seeing cartoon butterflies fluttering around everything! She wasn't far off, I'm a bit of a daydreamer.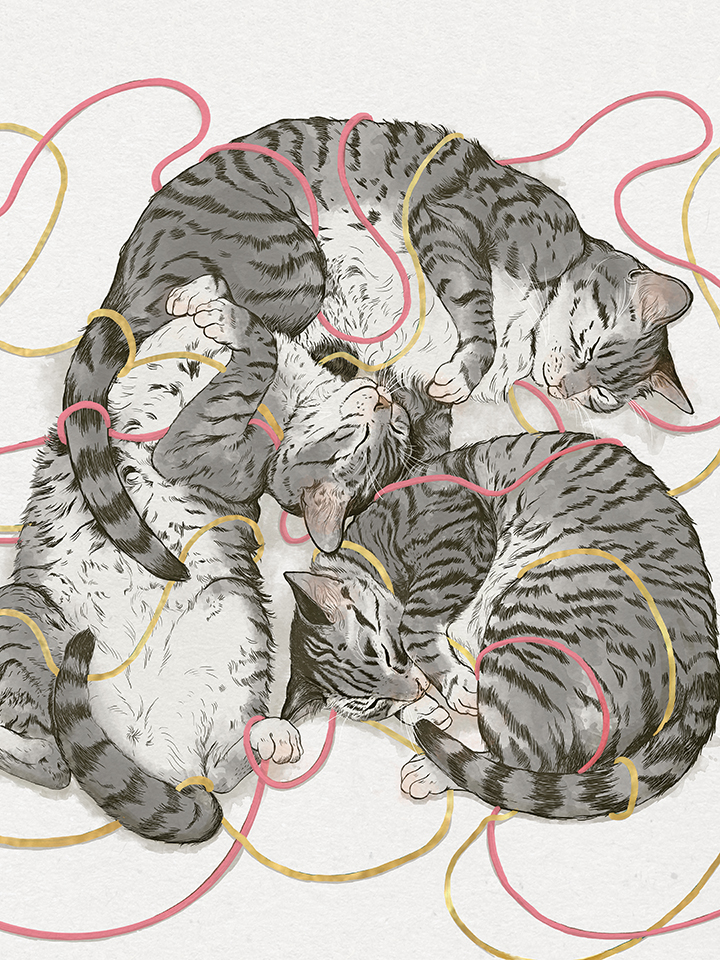 7. Where did you study?
I went to VFS and studied classical animation.
8. Where do you see yourself in five years?
I'd like to be spending more time in Europe, I really love the cool mild weather and how green everything stays.
9. What about in ten?
Living there:)
10. What do you hope to achieve with your art?
I just want to keep working, keep progressing little by little.
11. Now, tell us a little more about you as a person: what is your favourite food?
I love Ethiopian right now, my favourite neighbourhood place closed so I've been craving it like crazy.
12. Favourite book?
I read a lot, so it's hard to choose. Recently, I really enjoyed Eleanor Oliphant Is Completely Fine. I always love coming back to the Adrian Mole stuff. Anything about a clueless outsider is relatable!
13. Favourite genre of music?
Old R&B, 70s 80s punk, 60s 70s dub
14. What are your hobbies?
Gardening, reading, and always drawing.
15. If you weren't an artist, what would you be?
A landscaper.