Instagram:
@lauraksayers
Twitter:
@lauraksayers
Facebook:
www.facebook.com/lauraksayers
Website:
www.lauraksayers.com
1. What's your story? Where are you from?
Hello! My name's Laura and I'm a paper illustrator currently based in Edinburgh. I grew up in Suffolk, and moved to a town just outside Oxford when I was 14. Oxford feels like home, but I've been living in Edinburgh for the last few years and I absolutely love it up here! Growing up I always wanted to do something creative with myself, and then I stumbled upon the world of illustration and that's where my focus is at the moment.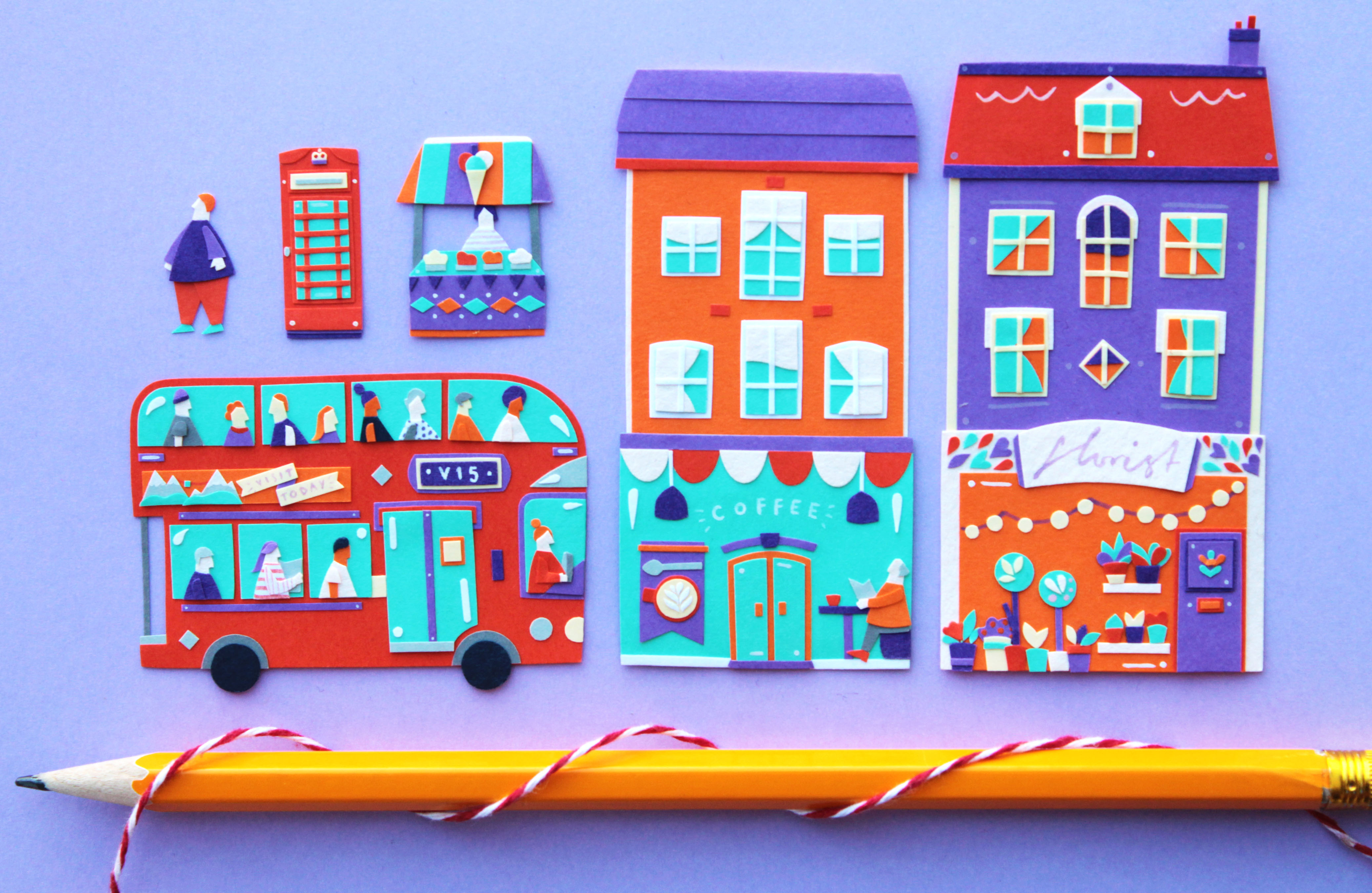 2. Tell us about your aesthetic.
My work is always quite fun and lighthearted. The colours are always bright, and shape and scale play an important role too. My recent work is themed around making fun out of mundane situations so I've been making a lot of high-vis jackets and office block windows.
3. What is your favourite medium and why?
Paper has been my medium of choice for quite a few years now. I work with scissors which often surprises people because my pieces are often quite miniature, but they've become my go to tool and I can't seem to give them up to a scalpel! I also add little details in gouache paint and sometimes I pair the paper pieces with digital elements. You can do all sorts of things with paper and it's really satisfying to have a physical object that you can hold in your hands, especially the really detailed tiny ones.
4. What is your artistic process like?
I'm not one to plan things too much, but when I have an idea I'll do a quick sketch and then get straight to cutting things out. I don't pencil out any of the shapes, I just trim at them until they all fit together and the stick them with pins and tacky glue. I've been pairing my illustrations with my own stories more recently, so these will often come first and be the concept behind my pieces.
5. Who and/or what inspires your work?
Seeing Matisse's Cut Outs exhibition at the Tate Modern really got me initially excited about paper art. He wrote in one of his letters: 'The Contour of the figure springs from the discovery of the scissors that give the movement of circulating life. This tool doesn't modulate, it doesn't brush on, but it incises in...' I read this and completely related to the idea that working with paper is so definite and sure of itself, and that's why I love working with it.
6. What role does art play in your life? How does it change the way you view the world?
I would definitely say I'm an optimist, and I think that art is one of the most hopeful things about this world. I've met so many great people through pursuing it, many of them I would be lost without, and it's helped me to grow spiritually as I've been able to connect the dots between my work and my faith.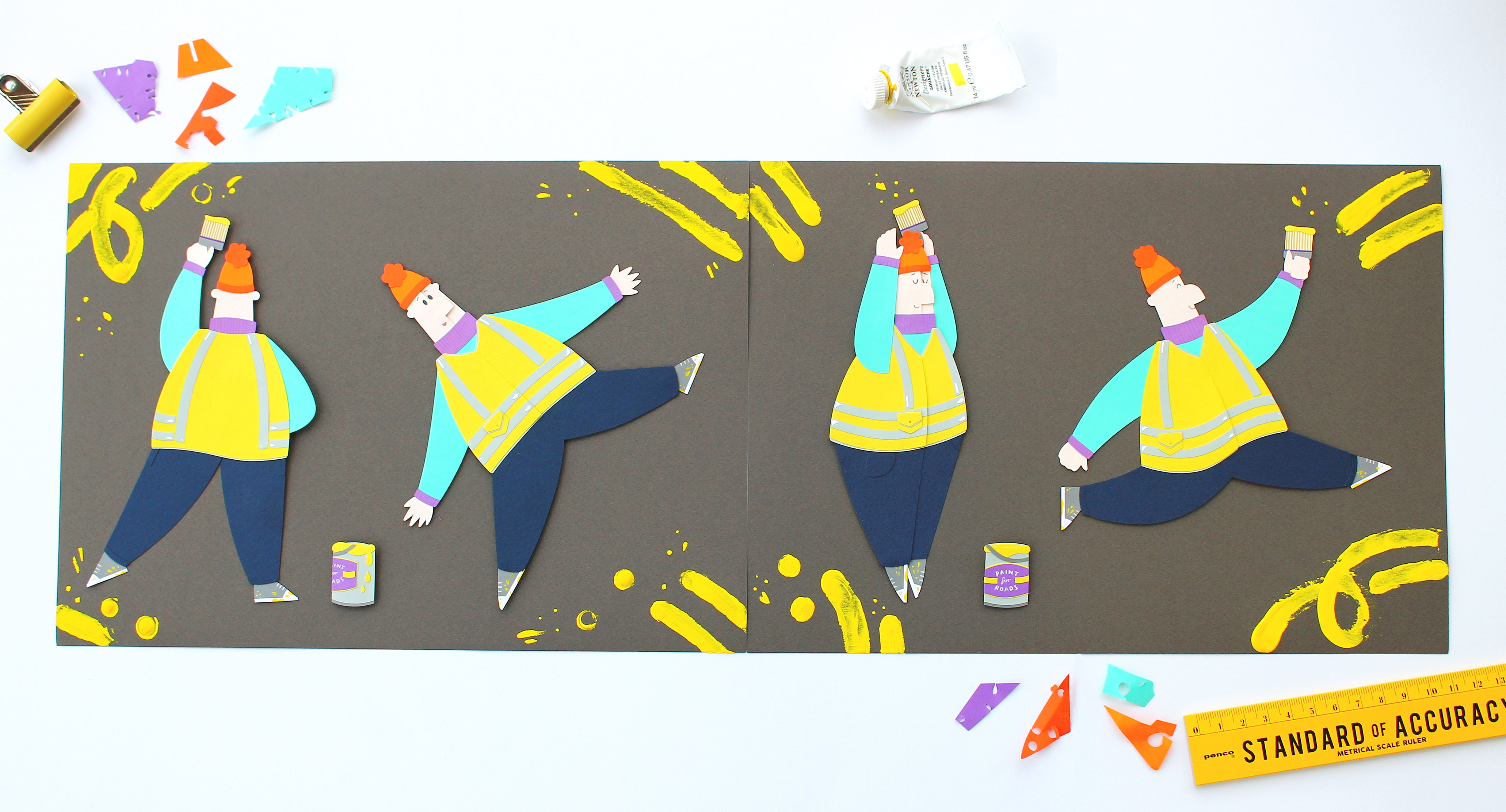 7. Where did you study?
I actually just finished studying at Edinburgh College of Art just last week - our degree show exhibition is on from the 3rd-11th of June so check it out if you're in Scotland!
8. Where do you see yourself in five years?
Hopefully still making art as much as possible (maybe in London!). Definitely cringing at this interview a bit.
9. What about in ten?
I'm thinking that by then Abba will have reformed and I'll have designed their album artwork, but maybe that's wishful thinking. If not that, I'd love to have an illustrated book published and out in the world!
10. What do you hope to achieve with your art?
There's a younger generation that is being brought up staring at their phones all day, so if my work can play a small part in inspiring kids to go out and make something instead then that's a pretty special achievement. I really hope my stories and characters can help them to realise their potential in life.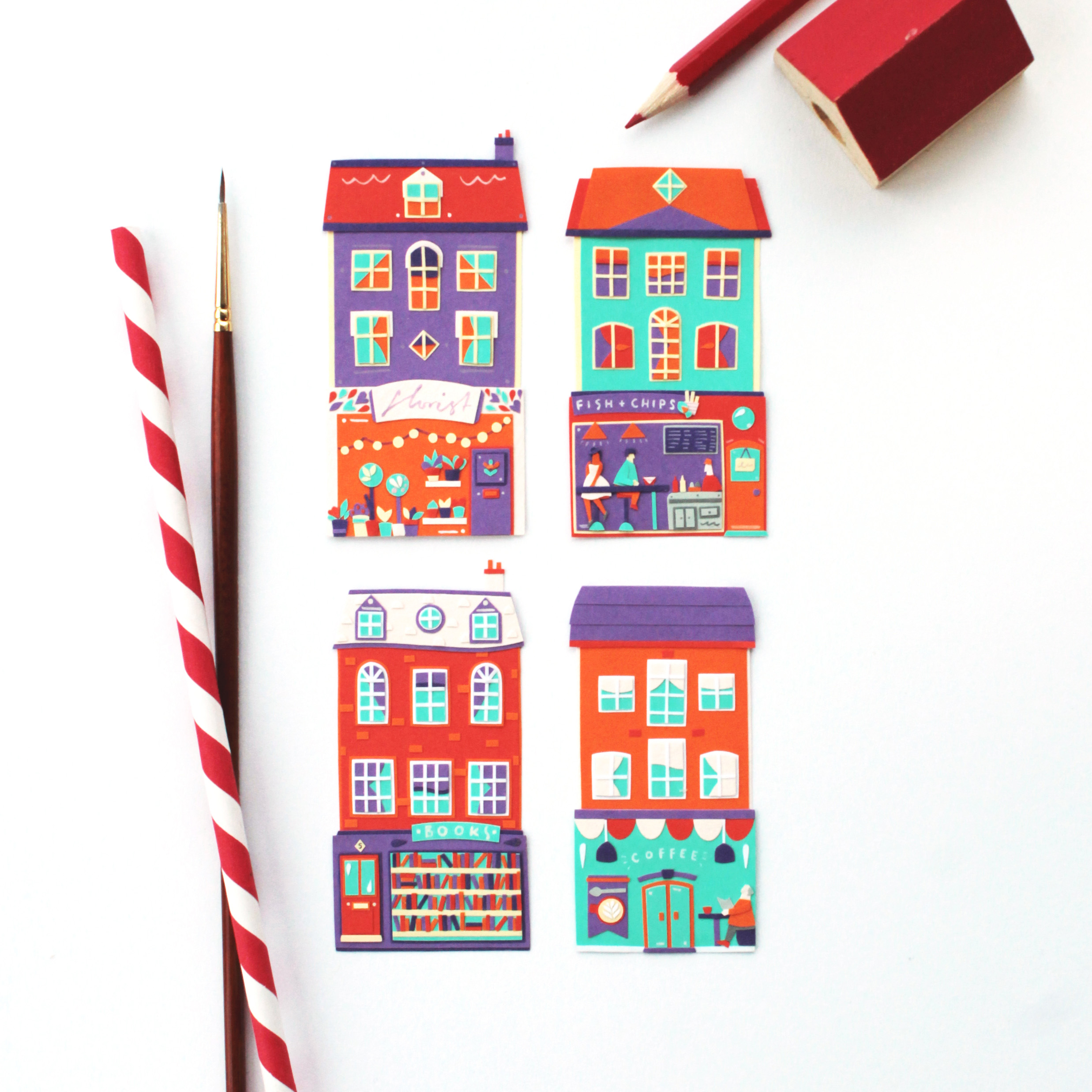 11. Now, tell us a little more about you as a person: what is your favourite food?
There's the best little ice cream shop in Edinburgh called Mary's Milk Bar which is an embarrassingly regular spot for me and my friends. All their flavours are just so good.
12. Favourite book?
I've been reading too many children's books recently because that's the field that I want to get into! Jon Klassen's book 'I Want My Hat Back' is just the best - so funny and weirdly dark for a kids story. He illustrated another one called 'Sam and Dave Dig a Hole' which pairs text and images together so perfectly and hilariously.
13. Favourite genre of music?
I listen mostly to indie/alternative bands but you really can't beat a bit of disco. Or Julie Andrews for that matter.
14. What are your hobbies?
Travelling all over the place, going on long walks, learning all the words to Ignition Remix.
15. If you weren't a creative, what would you be?
I had a dream a while back that I became friends with Britney Spears, so I'm still waiting for that to happen. It's a full-time job.