Instagram:
@laura.perlitz
Facebook:
www.facebook.com/papierzucker
Website:
www.papierzucker.de/en
1. What's your story? Where are you from?
Hi! I'm Laura, I make illustrations, patterns, paintings, handmade cards and hand carved stamps. Since I love to try out new things I'm sure that in some months this list will be even longer. I live in Berlin, but I grew up in a smaller town nearby. At the moment I'm working on my Master's thesis in linguistics.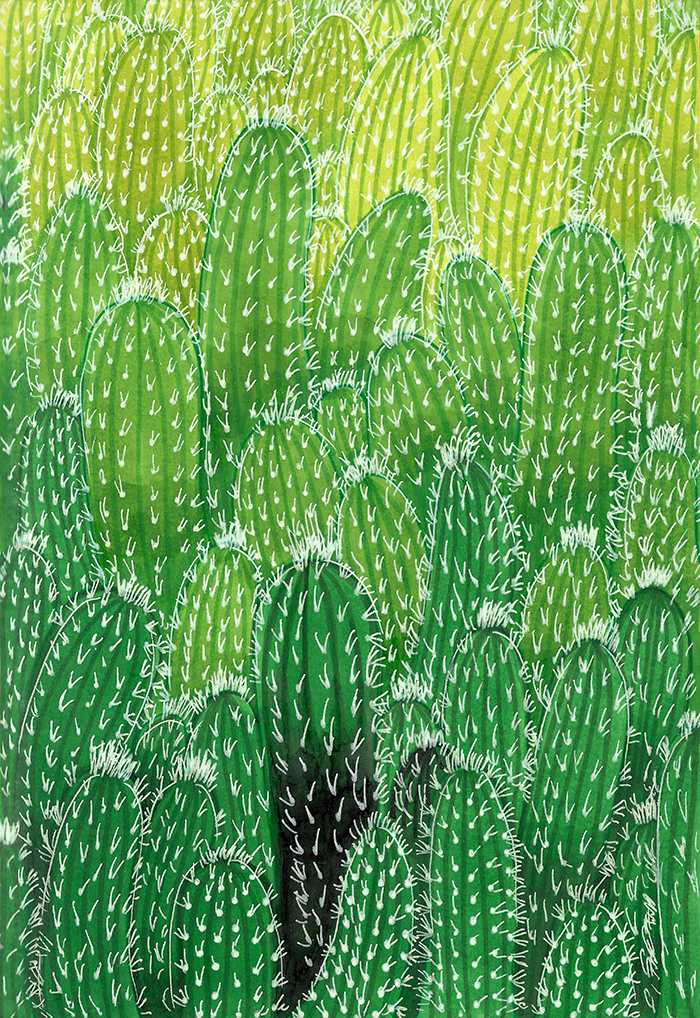 2. Tell us about your aesthetic.
A lot of my pieces are influenced by cartoons and manga since that's what I started with when I was about 14 years old. But I also do very realistic stuff. I like to focus on coloration, because I feel that this is what I can do best. I also love to incorporate everyday shapes and forms - sometimes in unusual situations or in unexpected ways. My favorite way to add more detail is to include patterns or repeating elements of all kind. I even have a little sketchbook for my pattern collection only.
3. What is your favourite medium and why?
For me that's a hard question, because I love to experiment with different media a lot. I guess I feel most comfortable with a combination of alcohol-based markers and colored pencils. The markers ensure an even and well covering basis and the pencils bring in a nice structure.
4. What is your artistic process like?
Usually ideas come to my mind spontaneously. With the idea I mostly instantly know what media I want to use to bring it to life. Sometimes I do a pre-sketch, sometimes I just go with the flow.
5. Who and/or what inspires your work?
I'm inspired by everything around me: books, tv shows, music, people, other artist's work and much more. Recently I bought some very nice books to flip through whenever I feel uninspired, e.g. 'The Art of the Disney Golden books' or 'Pictorial Webster's'.
6. What role does art play in your life? How does it change the way you view the world?
I think its role is not big enough yet. Since I'm studying in a complete different field it's a hobby right now. But I want it to be at least a part of my job. I'm going to graduate soon, so I plan to do a half time job in a linguistic field (probably research) and to use the other half of my week for art commissions and getting my stuff out there. Another option would be an art related job in a company or something like that. I rediscovered art in the summer of 2015 (after five years of not grabbing any kind of pen) and ever since I draw everywhere and every time I can. Sometimes my dreams go crazy with drawing ideas. At the beginning this was really stressful, because it caused a restless sleep and I was always tired. It felt like in those five years all the ideas accumulated in my head. It's much better now. I also think that I view particular things as more beautiful now, even if (or maybe because) it may be ugly to the eyes of other people.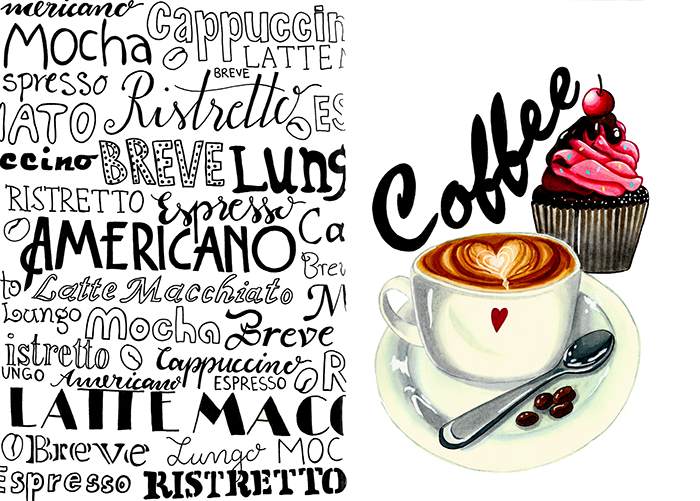 7. Where did you study?
I'm completely self-taught. I didn't even went to art classes from 11th to 13th grade ('Abitur' in Germany), because I hated the tasks they gave us the years before. I guess YouTube is my art school then.
8. Where do you see yourself in five years? Working in an agency?
I really have no idea. My life is at a turning point right now and I don't even know what will be in three months.
9. What about in ten?
I hopefully have my own family by then.
10. What do you hope to achieve with your art?
I just want people to say 'That's beautiful' or 'This makes me smile/laugh'. The latter is the best thing somebody could say about my work.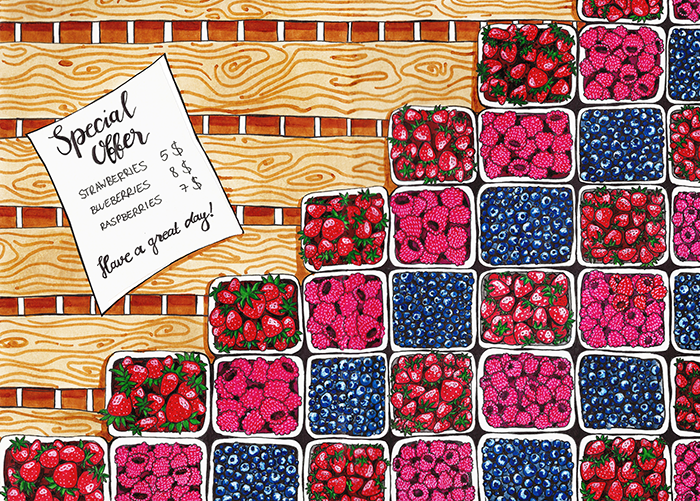 11. Now, tell us a little more about you as a person: what is your favourite food?
Naah… first cake, second sushi (it's narrow).
12. Favourite book?
Tough question. I love the Artemis Fowl series by Eoin Colfer and all books by Walter Moers (I like to say that he is the German Terry Pratchett).
13. Favourite genre of music?
Everything from rock to metal, but also dance hall and reggae.
14. What are your hobbies?
Reading books, going out, going to the gym and binge watching tv serials.
15. If you weren't an artist, what would you be?
I guess I would only be a student of linguistics who wants to be a researcher, but has no hobby that really brings her joy.