1. What's your story? Where are you from?
Hello I'm Laurel. I consider myself a multi-disciplinary graphic designer and illustrator with a love for surface design, patterns and custom artwork. After working as a product designer for an eclectic fashion and home retail company, I realized my passion for illustrating artwork for a wide variety of goods and taught myself how to create repeat patterns which soon became a favorite method of work. My passion for creativity began as a child as I was always drawn to drawing and painting with a meticulous nature. Growing up in California, I've always admired diverse landscapes and the beautiful blooms that grew in my Mother's garden. I've continued to be inspired by nature and botanicals into my adulthood, and thoroughly enjoy creating around this theme both in my personal and client work.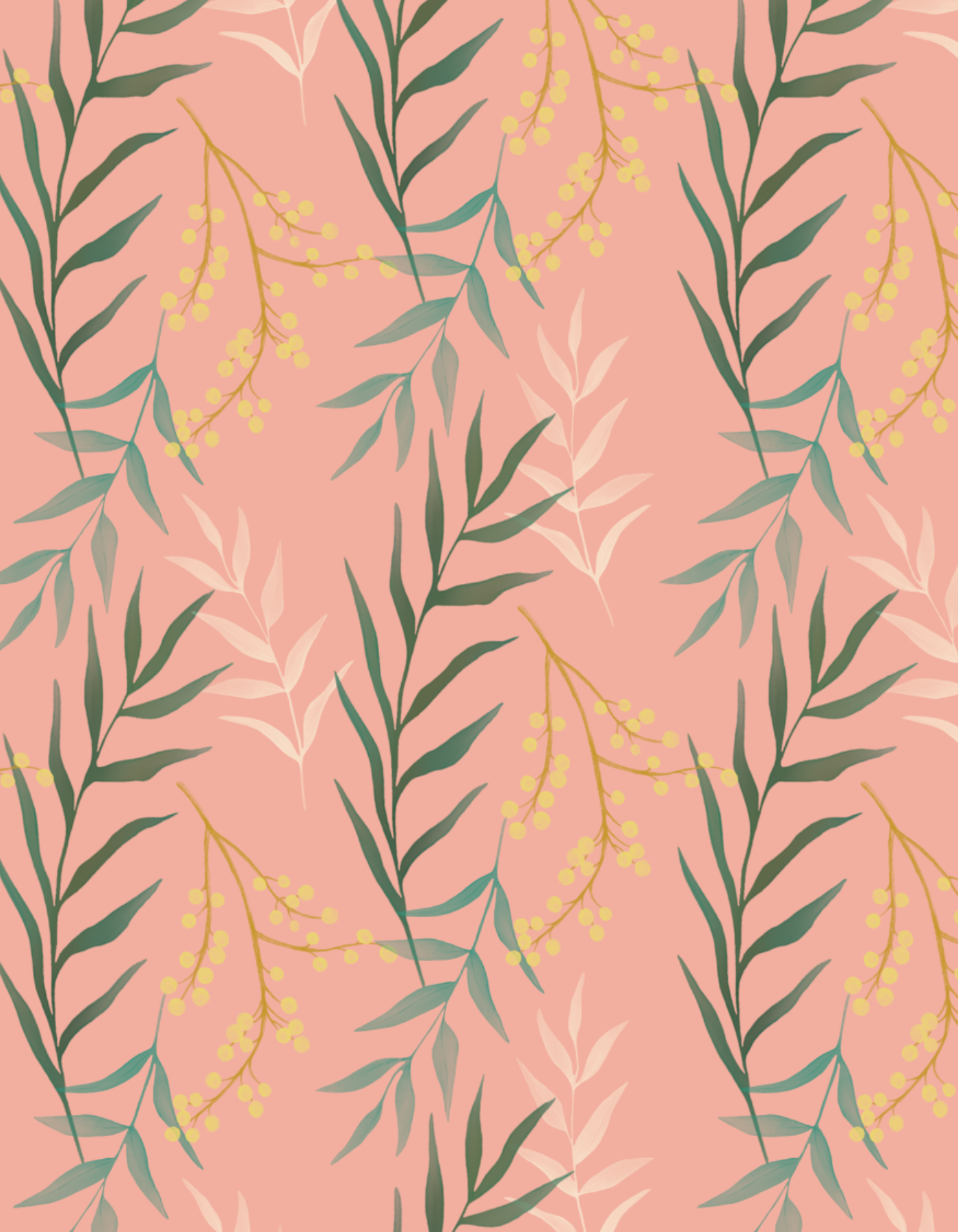 2. Tell us about your aesthetic.
My work is clean and refined, with a fine balance between modern and elegant. I enjoy soft or natural palettes, experimenting occasionally with brighter colors. I've always been drawn to creating work that felt realistic to me, and have an eye for delicate details.
3. What is your favourite medium and why?
I'd probably have to say that watercolor is my favorite. I always seem to go back to this medium and find that it has a very relaxing effect. I'm also very drawn to the softness of the medium and the ability to get a wide variety of tones. I dabbled in digital watercolor quite a bit this past year as well, using the iPad Pro and Apple Pencil, and I really enjoyed how it seemed to merge both my fine art and graphic design abilities.
4. What is your artistic process like?
I typically start by finding inspiration whether that be directly from nature or from photographs. Depending on the project I'll either start with a light sketch or will just start painting for more of an organic flow. If the design is vector based I'll start by creating the shapes first from a sketch, and will then experiment with color later in the process.
5. Who and/or what inspires your work?
Being an artist and designer has allowed me to look at the beauty around me in more of an intricate way, and there is so much creativity that can be found out in nature which is a huge source of inspiration for me. I currently live in the Pacific Northwest and am constantly amazed by the variety of lush plants that are so abundant in this area. I've also always been inspired by women entrepreneurs from a pretty young age, and have felt empowered to do work that I'm most passionate about through their examples.
6. What role does art play in your life? How does it change the way you view the world?
Art to me is the ability to make a positive impact through the creation of something beautiful. Whether that's brightening someone's day, or encouraging them to seek out their own creativity. Art allows me to see the world in a more thoughtful way while focusing on what is good and not giving energy to all of the chaos.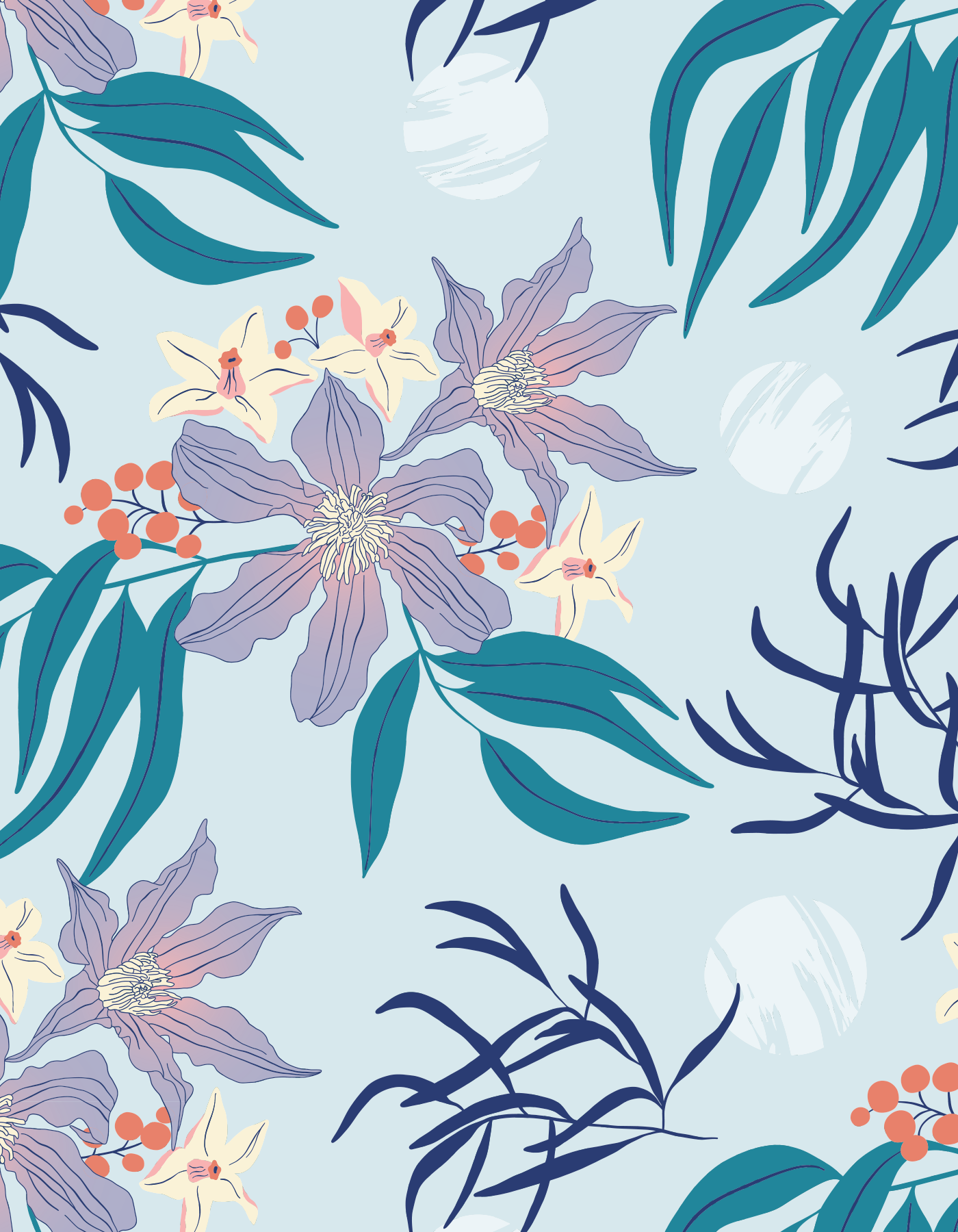 7. Where did you study?
I received a Bachelor of Fine Arts degree in Visual Communication at the University of Texas in Arlington. While studying graphic arts and branding, I also dabbled in ceramics, printmaking, and illustration.
8. Where do you see yourself in five years?
I see myself more grounded in the work that I do with the majority of my focus on illustration and surface pattern design for various products. I would like to dive more into art licensing as well as finally opening an online shop.
9. What about in ten?
I would hope to have built more of a name for myself and to be a mentor for other aspiring artists and designers.
10. What do you hope to achieve with your art?
I hope my art is relatable and positive and helps people seek out the beauty around them. I also love the idea of art creating a positive community of people who want to connect around something that is tangible while inspiring each other to collaborate and grow in their craft.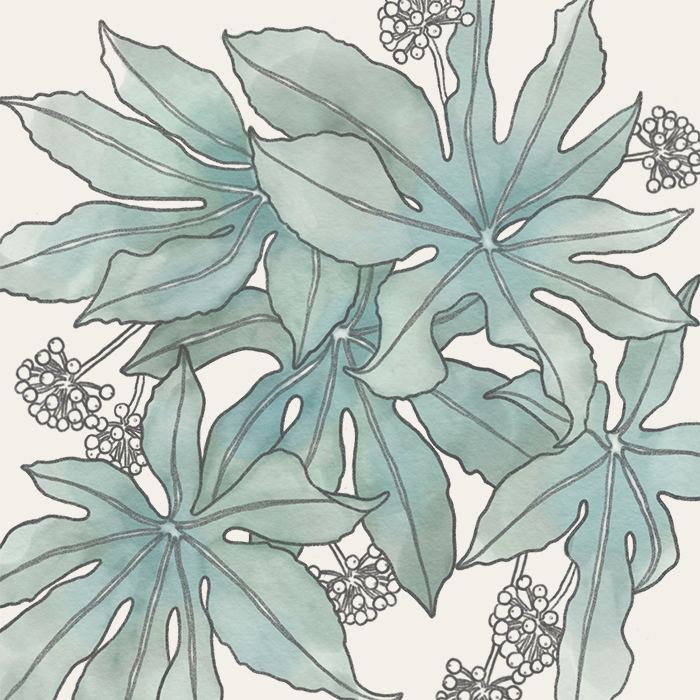 11. Now, tell us a little more about you as a person: what is your favourite food?
I am passionate about eating healthy and could live off Asian food dishes with Thai probably being my most favorite. I crave stir fry and curry dishes with lots of veggies on the regular.
12. Favourite book?
I've always enjoyed reading about other people's lives and experiences, and how difficult or unique circumstances were faced. Love Anne Lamott's stories in her book Traveling Mercies. She is real and imperfect, yet has so much wisdom to share.
13. Favourite genre of music?
I love dreamy indie music with Lord Huron being a favorite. But I'm also known to love some Lenny Kravitz greatest hits and the occasional 90's R&B.
14. What are your hobbies?
I love gardening and generally being outdoors especially when it is sunny. I also enjoy coming up with personal painting projects like my current one on Instagram #50daysofhouseplants. It's a great daily practice and keeps me disciplined in my work.
15. If you weren't an artist, what would you be?
I am passionate about holistic health, so I would probably study Naturopathic Medicine and Acupuncture. Both have been such a source of healing to me, and I know I would enjoy helping others in that way.