Instagram:
@laurendodds_textiles
Artsthread:
www.artsthread.com/profile/laurendodds
Website:
www.laurendodds.co.uk
1. What's your story? Where are you from?
My name is Lauren Dodds. I am originally from a small town in Ayrshire, Scotland called Ayr. I moved to Edinburgh when I got accepted to study at Edinburgh College of Art, and spent my last two years of university living in Glasgow. I studied Textiles at ECA, which I absolutely loved. The freedom within the course allowed me to try a variety of techniques and processes.
2. Tell us about your aesthetic.
I love using bold colours, accompanied by more muted tones to allow an effective balance of colour within my work. I use contrasting imagery such as bold shapes, against more detailed and textured motifs and patterns. My most recent project focused on glitches, and aiming to diminish the negative connotations which surround them. I enjoy combining contrasting materials such as soft wools and net to create interesting compositions. I like to play around with the combination of printed fabrics and yarn, and focus on the interesting way in which I can join fabrics together.
3. What is your favourite medium and why?
I love to use bright dyes, whether this is for drawing or screen printing purposes. I can achieve the intensity of colour that I would like, especially when this is being translated onto fabric.
4. What is your artistic process like?
I approach different projects in different ways, but usually begin drawing first hand from objects over photographs, to ensure I can capture detail. I love to create collages from paper and combine this with plastics and materials with a different dimension to ensure contrast. I refer to artists and designers through my process of making to influence my work. I like to make lots of small fabric samples, and really have fun and try new techniques and combinations, before I begin sampling with fabrics on a much larger scale.
5. Who and/or what inspires your work?
As a designer I try to not stick to one style, and I am constantly challenging and altering the style in which I work in. I am inspired by digital imagery, but my process is very hands on. I prefer to screen print using imagery created from drawings, and layer shapes using acid dyes, to create built up imagery. The layering with acid dyes creates new colour that sits on top of one another, creating a busy, manipulated design, which I love. A designer who particularly inspires me is Mary Katrantzou. She uses such beautiful bold colours. Her designs involve a variety of contrasting textures and patterns combined in different orientations and placements on the body, which is evident within my work.
6. What role does art play in your life? How does it change the way you view the world?
Ever since I began to study art in school, it opened my eyes to how many interesting placements can be achieved from everyday objects. As a designer, the objects or settings, that a lot of people would not notice, is what I find the most interesting. There is so much to be achieved from things people would walk by everyday, and a whole concept can be created behind the most simple of objects. I have the most fun when I am drawing and creating, especially when I am making garments. I love to have a fully realised visual of my work.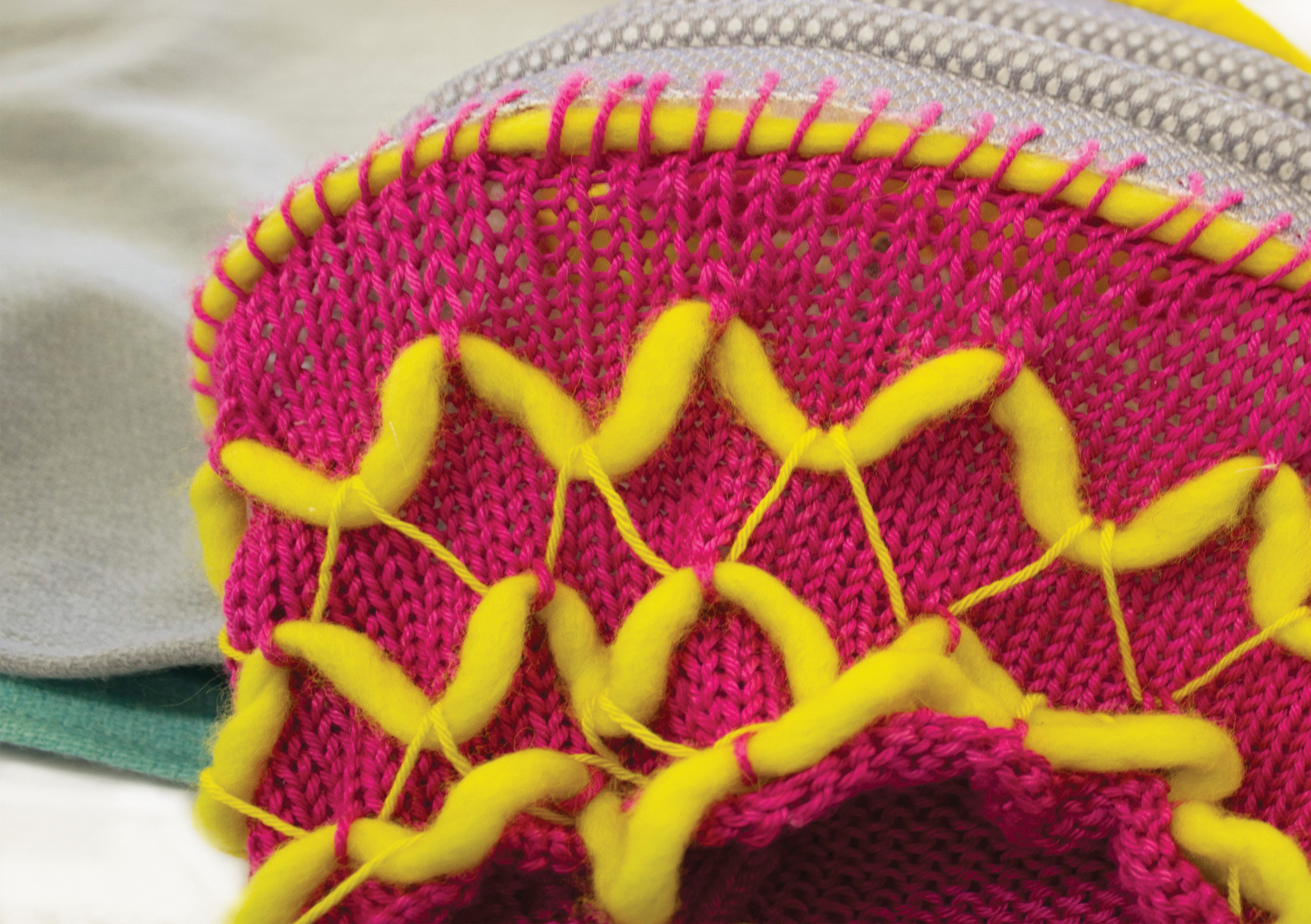 7. Where did you study?
I studied at Edinburgh College of Art.
8. Where do you see yourself in five years?
I would love to work in a print studio! I would never be out the print room at university, and love having a hands on approach and really experimenting. Most of my work has been intended for fashion, but interning in an interiors company has opened my eyes to the idea that the type of prints that I create, do not have to be aimed solely at fashion.
9. What about in ten?
I would love to have my own print studio!
10. What do you hope to achieve with your art?
I hope I can allow people to view art in a different way. In my dissertation, I studied the traditional and contemporary perceptions of knitting, and by showing people different forms of knitting, including my own, if they perceived this as knitting even though it may not be what they expect. Most people thought a piece that I created was not regarded as knitting, as on impact visually, they may not see what they expect. It is about allowing people to look beyond a designs initial aesthetic and not take things at face value. Allowing people to be more open-minded about art and push boundaries. I also like to place objects in settings that may seem unusual. For example, a knitted lampshade I created, with the appropriate processes, used, was actually intended for outdoor use.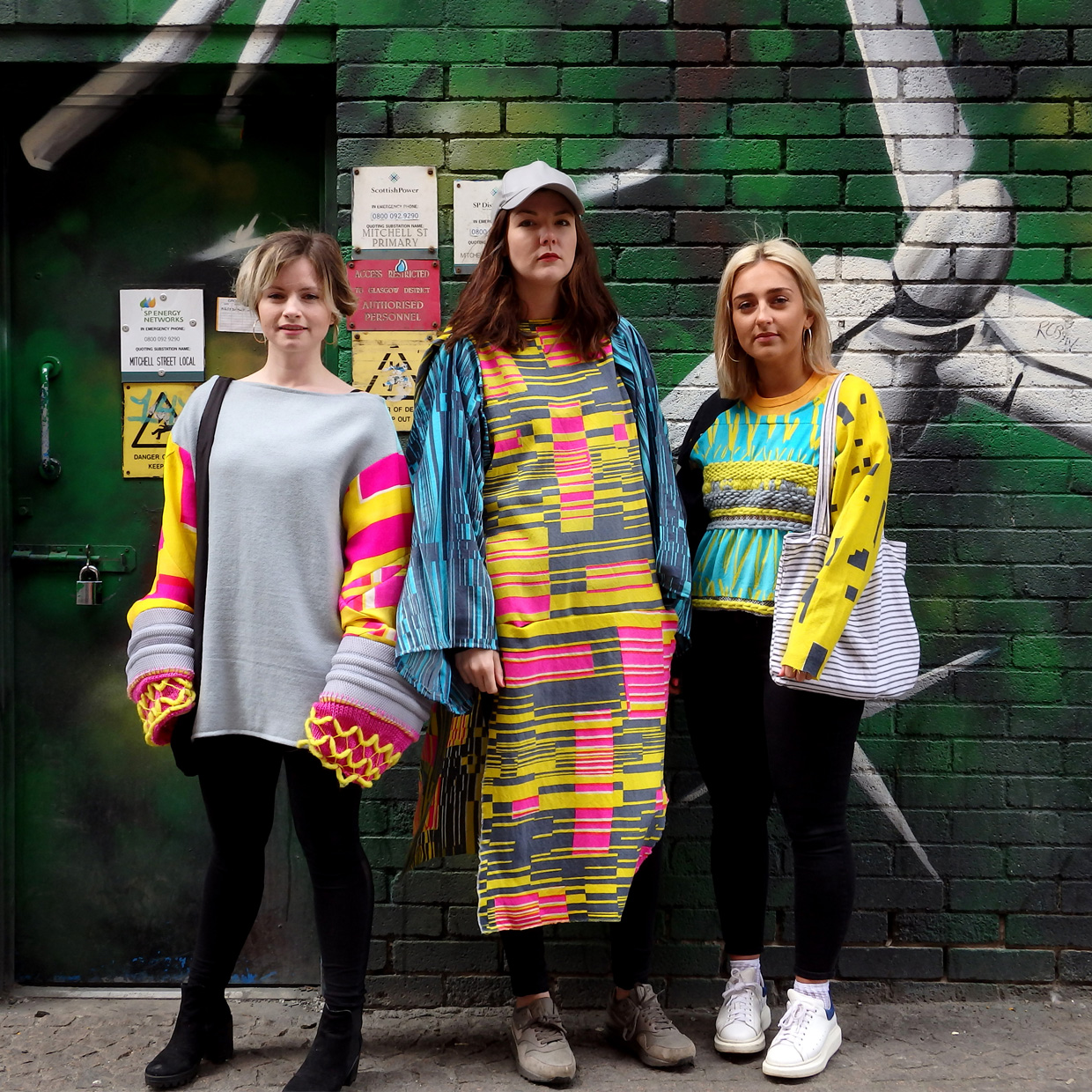 11. Now, tell us a little more about you as a person: what is your favourite food?
Macaroni cheese is one of my favorite foods! But only the way my gran makes it!
12. Favourite book?
Although it is also a play, I absolutely love A Streetcar Named Desire. I read it in English at school for the first time, and have loved reading it ever since.
13. Favourite genre of music?
I am very open when it comes to music. From R&B to Motown, that I grew up listening to because of my mum.
14. What are your hobbies?
I love to draw and sew. I also enjoy swimming.
15. If you weren't an artist, what would you be?
I actually have no idea! Ever since I was at school, I always knew I wanted to do study art and design. I never had that period of not knowing what I wanted to do.