Instagram:
@leanderassmann
1. What's your story? Where are you from?
My name is Leander and I'm an 27 year old illustrator and graphic designer, currently living in Stuttgart, Germany.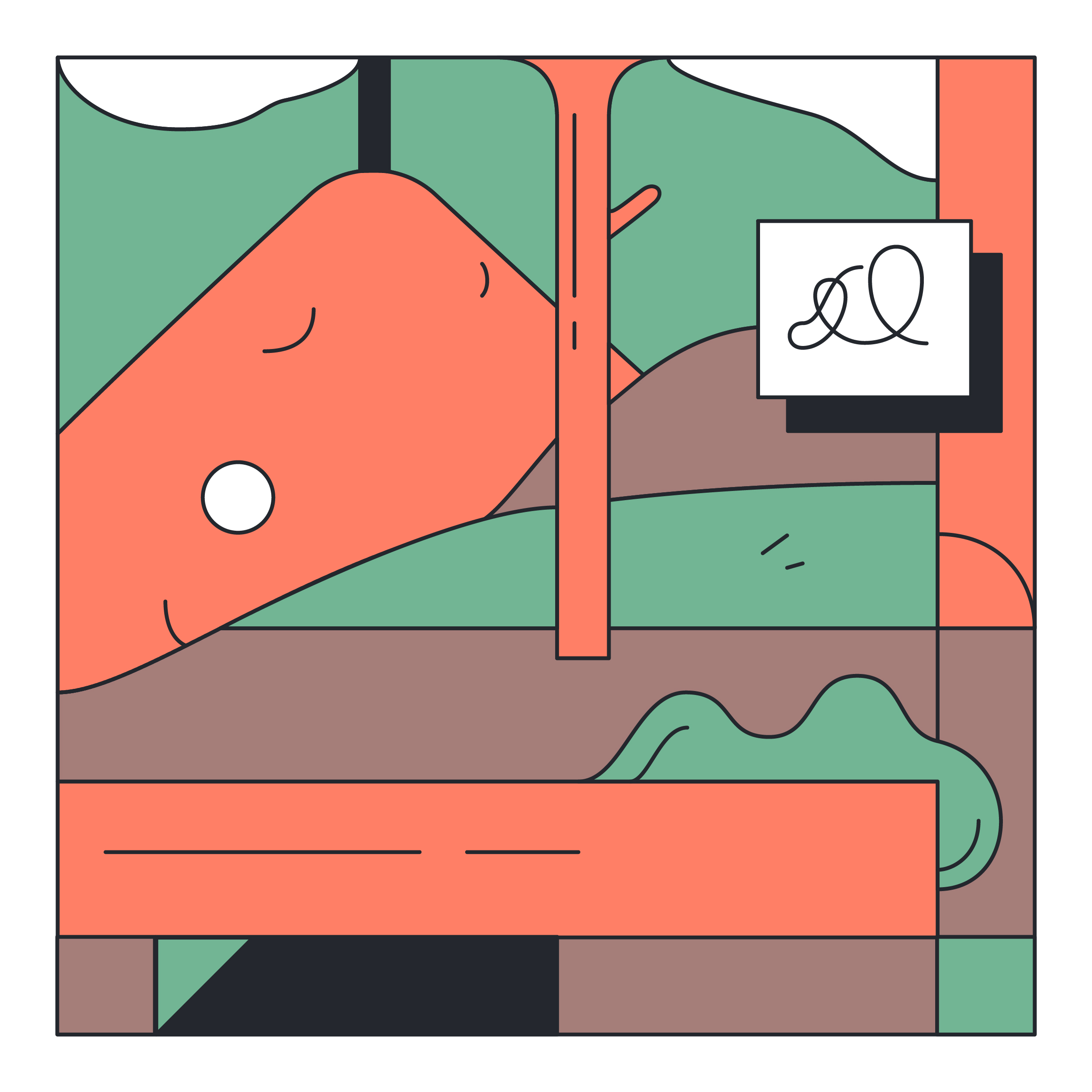 2. Tell us about your aesthetic.
I like things very clean and graphic. I'm a huge fan of clear lines and reduced colors.
3. What is your favourite medium and why?
When it comes to mediums, I like working analog as much as working digital. I really love the physical part of designing when it comes to hand drawn sketches and producing prints, but I also love the possibilities a computer offers.
4. What is your artistic process like?
I try to keep it simple. Mostly it starts out with writing or sketching down ideas on a piece of paper or a sketchbook. Afterwards I pick the best ones and I'm starting to generate more variants out of those. If I have the feeling I found a solution that fits, I'm taking it to digital to do more adjustments and experiment with colors.
5. Who and/or what inspires your work?
It can be everything I find inspiring. I tend to get inspired by everything that surrounds me, even if its nature or architecture or just people around me. Observation gets me inspired. Also visiting art exhibitions and museums is a great way to stay inspired. My girlfriend and my dog keep me a whole lot of inspired, too. Further looking at the "masters" of graphic design, illustration and other arts is giving me inspiration. I'm e.g. a fan of pop art, constructivism and bauhaus.
6. What role does art play in your life? How does it change the way you view the world?
Art is playing a big role in my life, since I dedicate most of my time to it. It changes the way I view the world in so far as it offers infinite views on the world.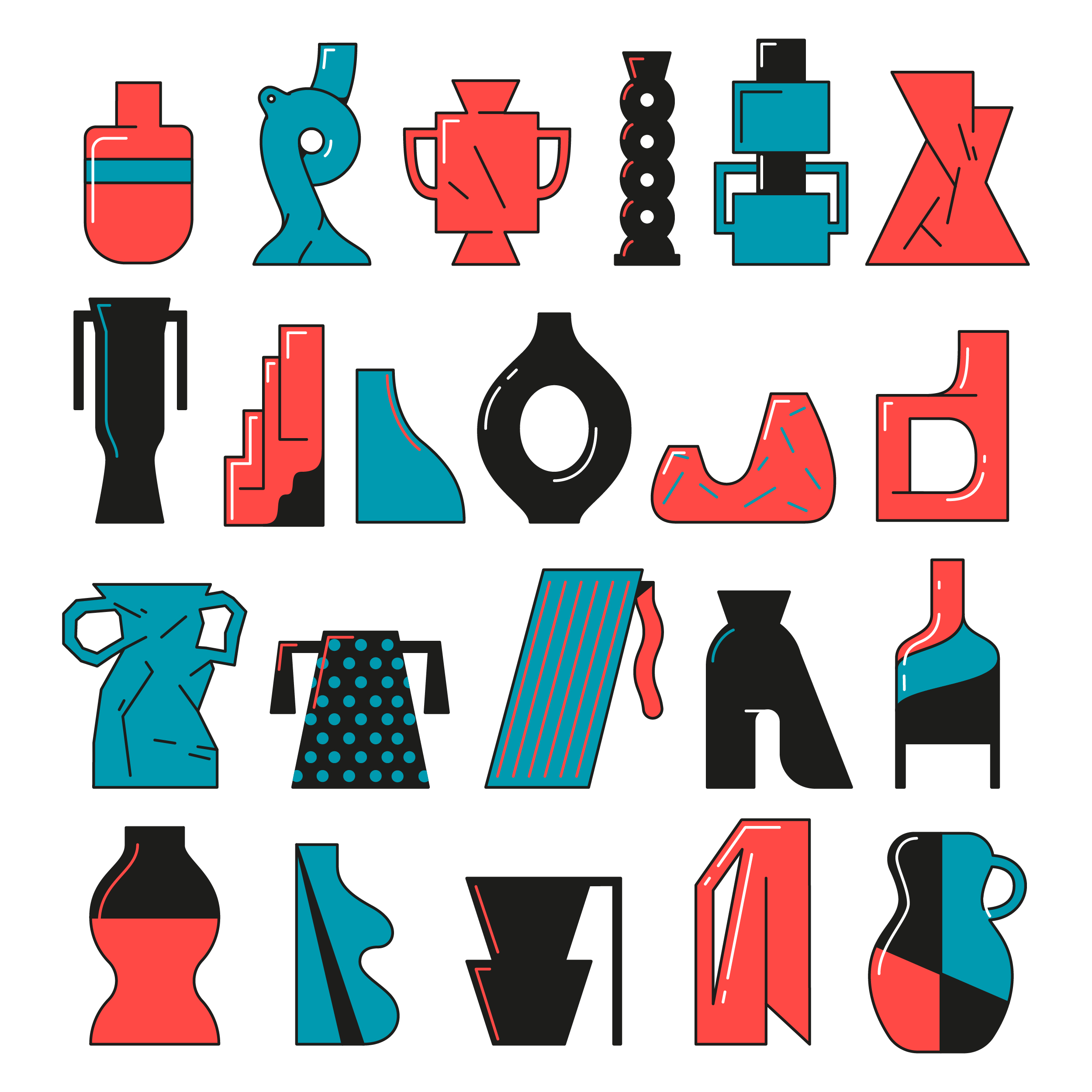 7. Where did you study?
I'm currently studying at Stuttgart State Academy of Art and Design.
8. Where do you see yourself in five years? Working in an agency?
Doing what I'm already doing now, hopefully still being healthy and keen to work. I don't know if working in an agency is an option, but I hope I can further pursue an independent way of working.
9. What about in ten?
The same.
10. What do you hope to achieve with your art?
I don't know if what I produce is art, but making a living out of it would be a start. Also I hope to complement peoples lives by adding another perspective or just by making them smile.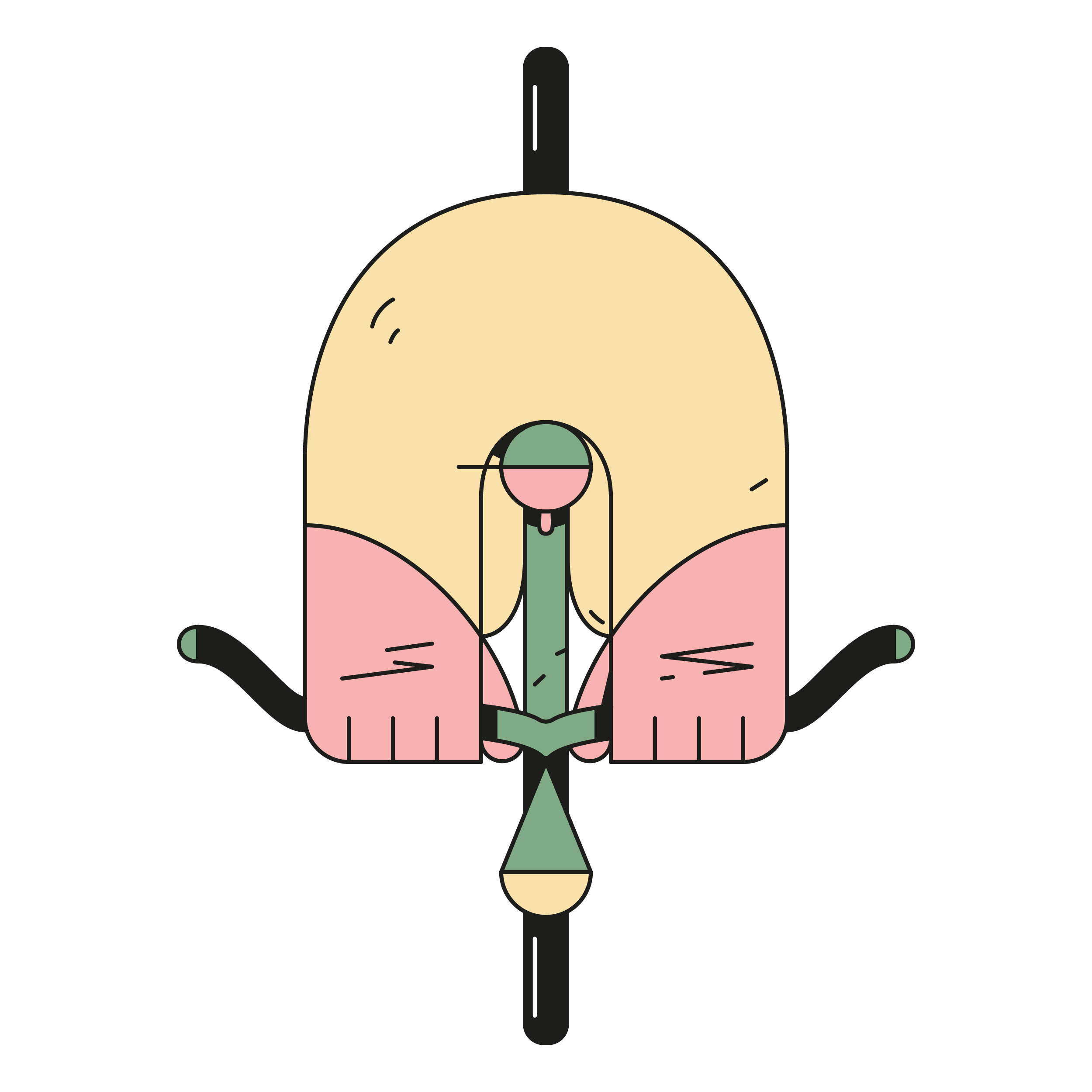 11. Now, tell us a little more about you as a person: what is your favourite food?
Japanese. All the way down. I like Miso soup a lot and I'm a huge fan of fried octopus balls. I'm also in favour of burgers, fries and all the other unhealthy stuff. Now I'm hungry…
12. Favourite book?
Books are a great source of information and inspiration. I read a lot, and mostly a few books at a time, so it's very hard for me to pick one. The book that impressed me the most in the last weeks, was definitely "White" by Kenya Hara. All his publications are great.
13. Favourite genre of music?
In terms of music I like soul, funk and hip-hop the most. But I'm open to any kind of music, and I also find myself listening to electronic, classic or whatever music.
14. What are your hobbies?
I'm lucky to own a intelligent dog, that knows how to keep me busy besides my graphic work. As I already mentioned books play an important role in my life, so I love to be surrounded by them. Working in front of a computer or at a desk most of the day can be exhausting, so I'm doing a little bit of sports to compensate. I also enjoy caring about my plants or just doing plain nothing. I like to watch movies a lot and also got hooked on watching series like crazy lately.
15. If you weren't an artist, what would you be?
Definitely peanut butter with chocolate chips.