Instagram:
@leandro.alzate
Website:
www.leandroalzate.com
1. What's your story? Where are you from?
I was born in Barakaldo, a working-class suburb near Bilbao in the north of Spain. For some years I lived in the post-Guggenheim Bilbao, and in 2010 I moved to Berlin, where I started my career as illustrator two years later.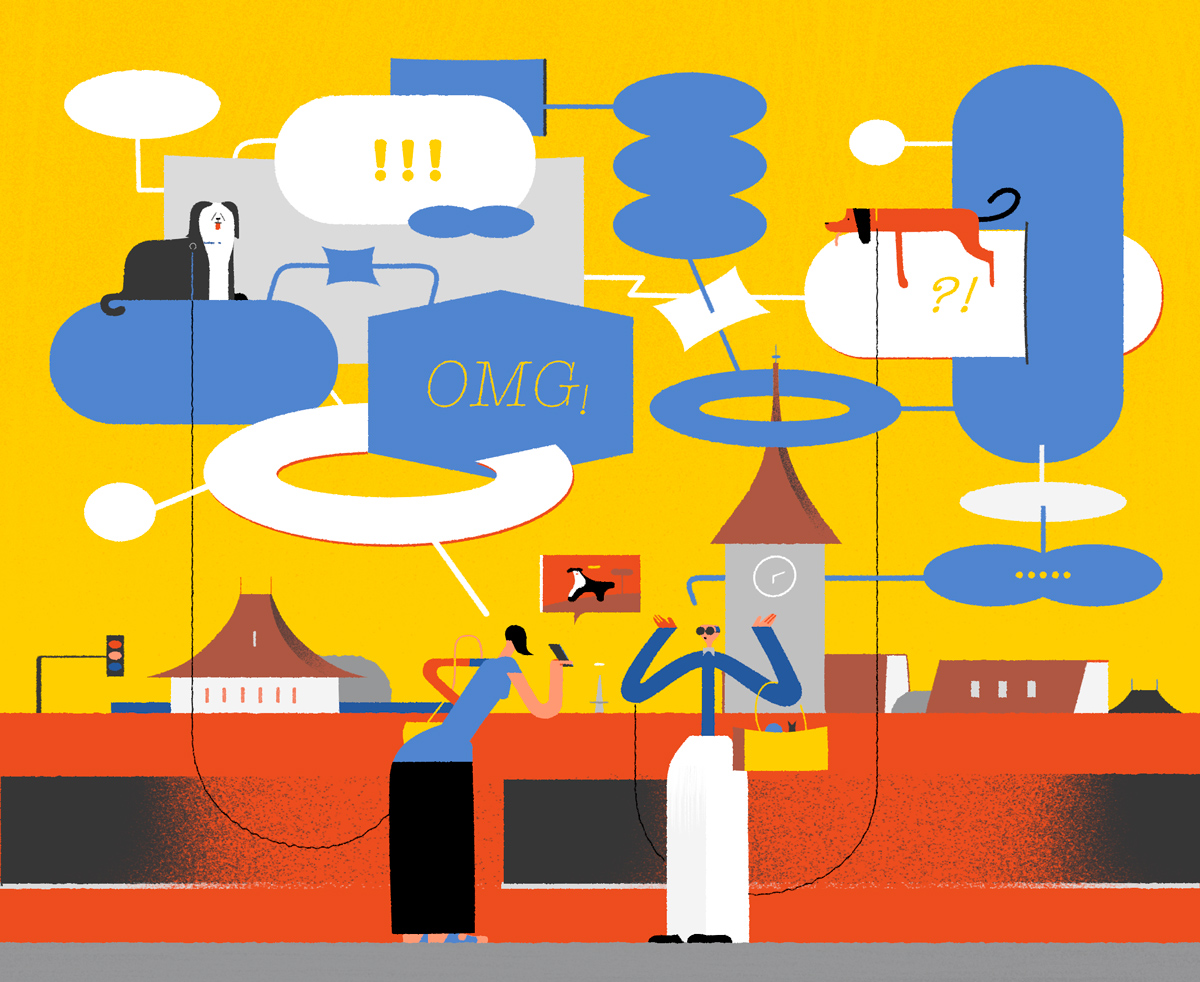 2. Tell us about your aesthetic.
I'd say that my work is shaped by dynamics. A certain underlaying tension is always there. These contrasts in scale and motion, intricate vs. plain areas, are the core of my images. I had a short experience as a comic author before I focused on illustration. This can explain my affection for moving figures as a basis for the illustrative work. An ornamental or contemplative point of view is definitely alien to my aesthetic.
3. What is your favourite medium and why?
Recently I'm drawing with Ipad Pro and really enjoying the medium, although I'm still not in the point of producing professional work with it. Acrylic markers on paper are also a super pleasing medium to sketch and let the forms take their way.
4. What is your artistic process like?
I usually spend quite a lot of time doodling and sketching on paper until I find something interesting. I recycle previous sketches for new ideas continuously, because it seems that addressing a concept directly brings poorer results, in my case, as using this indirect way, which is a shocking lesson to be learnt. Once I've found a good idea I develop the composition quite rapidly on the computer. When I work on a commission, I obviously have to keep up with the feedback-rework procedure. Brilliant things happen sometimes in this interaction with the art direction or the photo editor. Some other times it just leads to a watering down of the roughs.
5. Who and/or what inspires your work?
Comicalness in its broader sense.
6. What role does art play in your life? How does it change the way you view the world?
Confronting artworks is a basic necessity for me. A couple of days ago I was visiting an installation by Wu Tsang in Berlin that blew my mind… this can happen with a movie, or a book when they demand something from you that goes one step farther of just consuming a product. For me, art means mostly good conflict.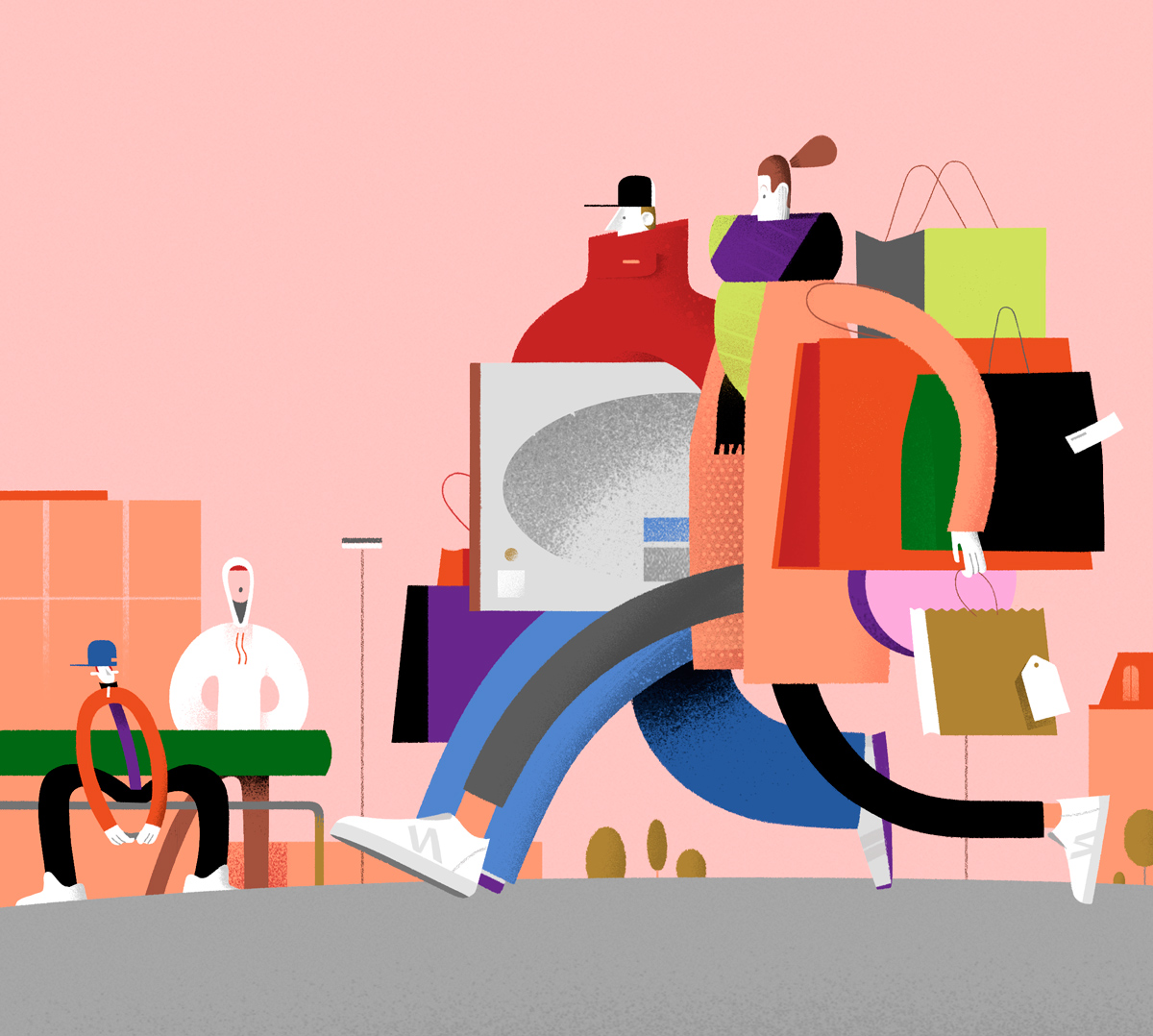 7. Where did you study?
In my hometown of Bilbao. I got an Art degree at the University of the Basque Country.
8. Where do you see yourself in five years?
Let's be optimistic, by that time I'll have found a nice and affordable rented flat in Berlin!
9. What about in ten?
Hard to figure out. In the way, to there I'd love to experiment with textiles, light or furniture, other ways of dealing with drawing and design.
10. What do you hope to achieve with your art?
If I get from someone watching my illustrations an episodic corner of a smile, that's it. Maybe art is a too big term for my work.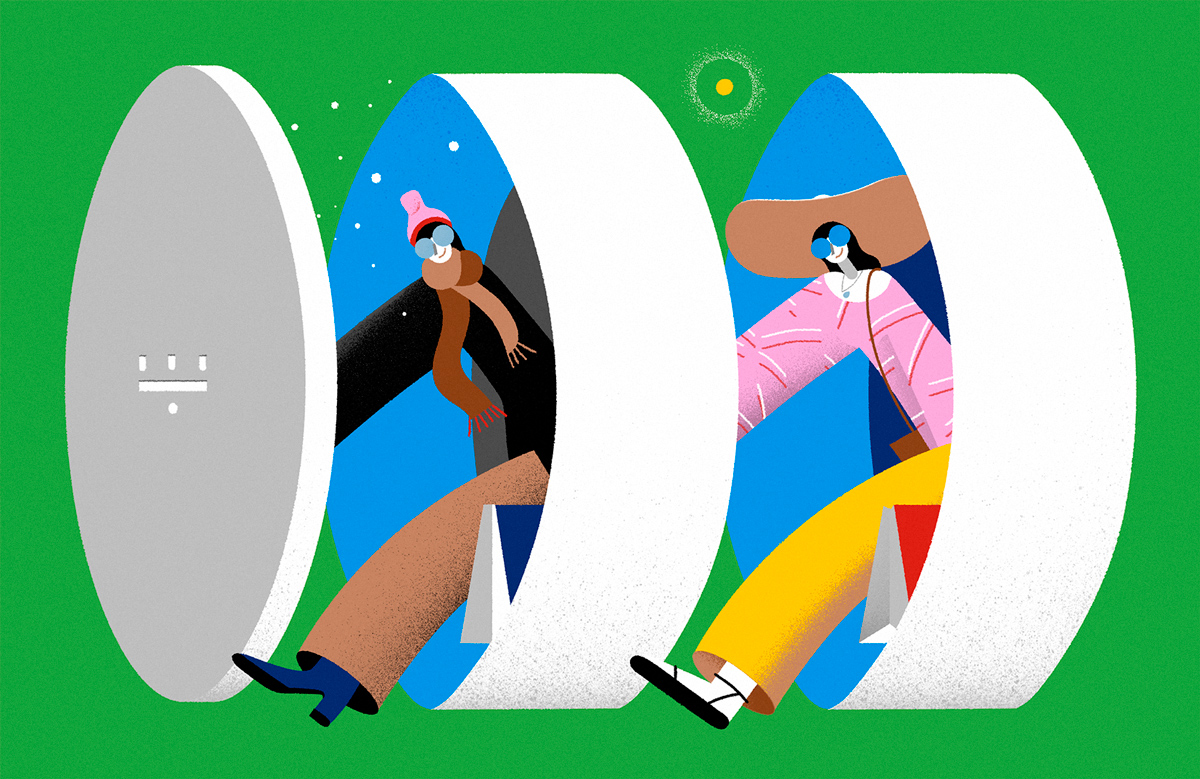 11. Now, tell us a little more about you as a person: what is your favourite food?
Octopus in every possible variation.
12. Favourite book?
Just to mention one: Parmenides by Cesar Aira.
13. Favourite genre of music?
Electronic, jazz… usually music without lyrics.
14. What are your hobbies?
I love hiking in the woods around Berlin and also doing nothing.
15. If you weren't an artist, what would you be?
Maybe social scientist.