Instagram:
@leannerule
Website:
www.leannerule.com
1. What's your story? Where are you from?
I grew up in an old falling down watermill in a village just outside of Portsmouth. It was a strange childhood with lots of room to run free and wild. My Mum's side of the family are all artists and illustrators, and my Dad's side were archeologists so it gave this weird freedom to be whatever I wanted, but I was always encouraged to do art. I've recently just graduated and moved to Brighton and am now represented by Jelly London and Jelly New York for commercial projects through the Jelly Futures program which is so incredibly exciting!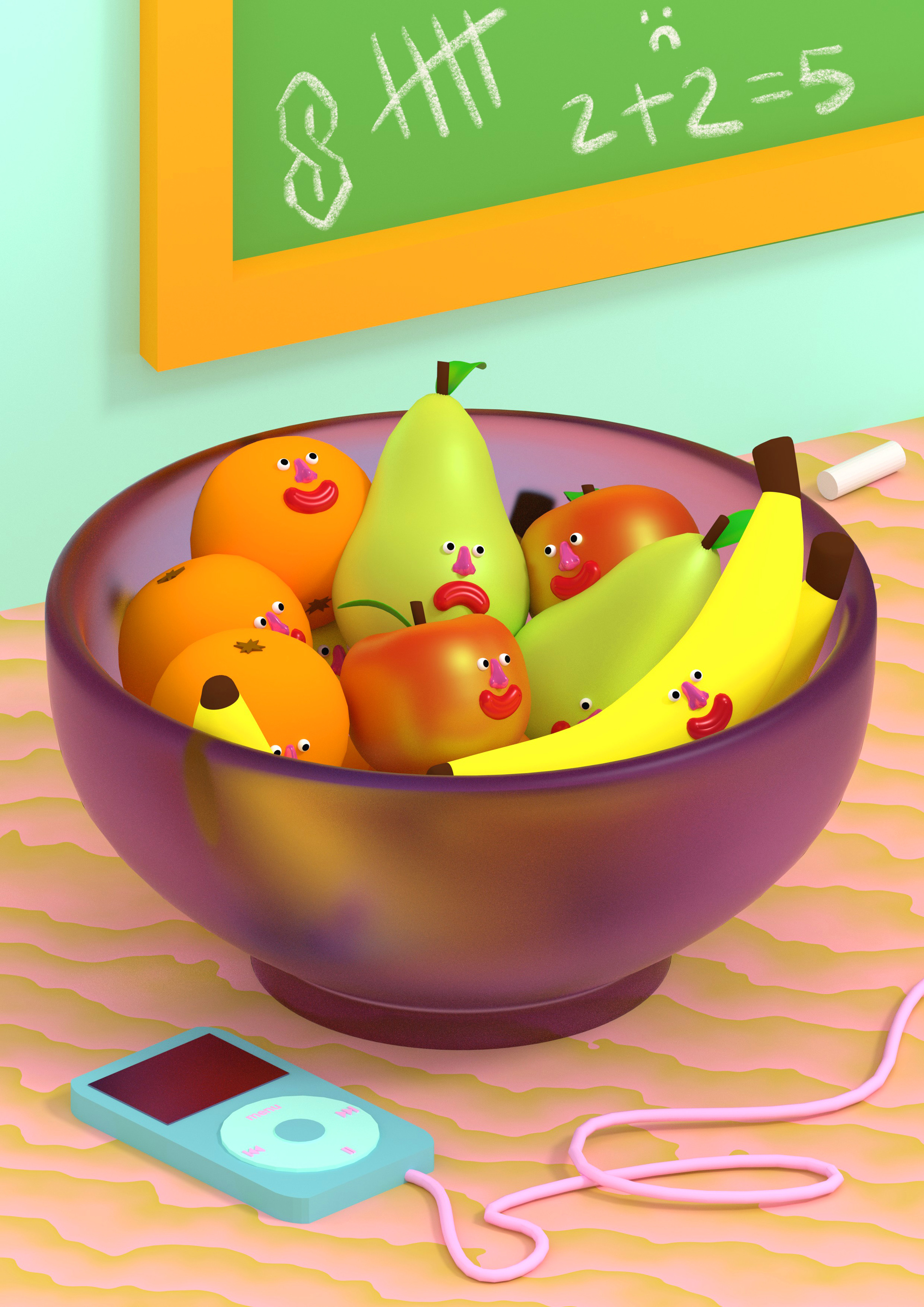 2. Tell us about your aesthetic.
My aesthetic is probably a combination of things I see around me. I don't deliberately aim for any particular aesthetic but I love lots of old 60s and 70s art, and I am definitely inspired by the gaudiness of growing up in the early 2000s, so it's probably a combination of them both with a bit of toilet humor thrown in for good measure.
3. What is your favourite medium and why?
I like working digitally. I know its super boring but I find it helps me get really stuck into what I'm making, whether it be 3D or flat image. I think digital makes me less precious in what I create because you know if it's awful you can always undo or start again. I also like having all the tools I need in one place, and getting myself into a little nest and staying working in one place for a while. No mess to clean up either so It's a win-win in my books.
4. What is your artistic process like?
My artistic process isn't too exciting when I'm getting a brief through or working on personal projects, I tend to talk them through with someone first and make sure I'm not taking it in some terrible direction. I then sketch out ideas If it's a bigger project on Pro Create. Ideally, I like to get stuck right in if I can though, I really like working out ideas as I go along, for me, I find that easier and more like piecing together a puzzle than following out a strict pre-made plan. I like playing around with characters the most so spend a lot of time on that. Working in 3D allows me to experiment a lot with what I make. Even though it's all on my computer it feels somewhat more like a tangible process. Lots of play.
5. Who and/or what inspires your work?
I think a whole range of things inspired my work, other animators and illustrators have a huge impact on what I create for sure. I really find myself inspired by people such as Laurie Rowan, Parallel Teeth, Cezar Pelizer, Julian Glander, Helen of Koi, Cabeza Patata, Tara Booth – all amazing artists and you should check them out if you haven't already! I love stupid humor as well, am a big Mighty Boosh and Gavin and Stacey fan.
6. What role does art play in your life? How does it change the way you view the world?
I don't think art has necessarily changed the way I view the world, but maybe because that's because I'm lucky enough to have grown up not knowing anything else. But I think art can create such an emotional impact on people and I love that. I love that a painting or piece of music can make you feel so much. I like creating stuff that brings people joy, even if it's just for a second. I recently did an art fair and I loved watching people spot my work form across the room and how they reacted, lots of little giggles and the occasional offended old lady. It's like being about to create real magic just with your own imagination.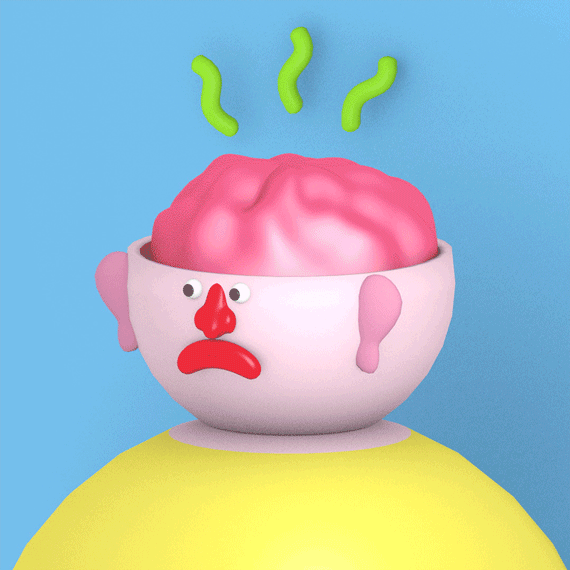 7. Where did you study?
I studied illustration at The Arts University Bournemouth. It was great, we were so lucky to be encouraged to try anything and everything that we wanted to and I loved that our Uni had no 'house style' because of that. Everyone perused their own goals and it made such a dynamic and exciting bunch of work. You also can't get me away from the sea, I grew up on water near the sea, went to Uni near the sea, and now live in Brighton. Bournemouth was amazing for that, you could wake up super early and catch a swim or paddle in before the day had started and it was heaven.
8. Where do you see yourself in five years?
Hopefully doing what I'm doing currently, but maybe a bit of a bigger and busier version. I want to stay living in Brighton and working on similar work to what I do now, but I want to get in some really cool projects under my belt. I'd love to be doing some music videos or maybe more short animations and hopefully will be directing/ creating full time.
9. What about in ten?
I have no idea what I want to be doing work-wise in 10 years time, I'm so happy at the moment I can't really think that far ahead. Personally, I'd like to hope that in 10 years time I might have a family (a dog family would also be fine by me.) And maybe a house with an actual garden so I could get some chickens and maybe a mansion with a waterslide but I appreciate that could be pushing it.
10. What do you hope to achieve with your art?
I hope my art is fun. I think my jokes are funny so hopefully, other people do as well. I just want to make people smile.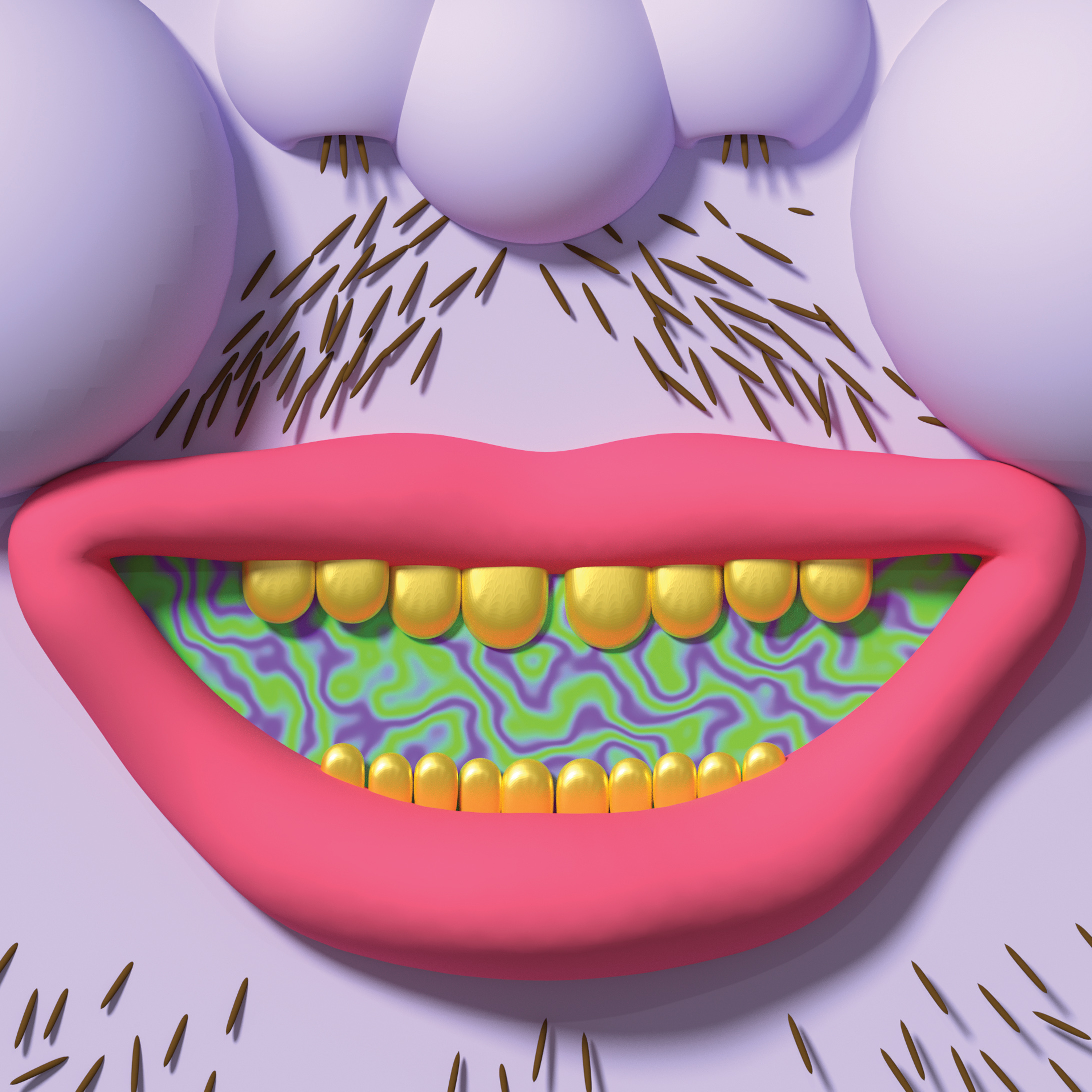 11. Now, tell us a little more about you as a person: what is your favourite food?
Probably a really massive good veggie roast dinner with lots of roast potatoes and gravy.
12. Favorite book?
I don't know about all-time favorite, that's kind of a hard question, I recently read Lily Allen's book all in one day and it was amazing. In terms of books, the one I've read the most times is probably fight club (even though I saw the film way before I read the book) or Persepolis by Marjane Satrapi.
13. Favourite genre of music?
I like a lot of music really, I like a lot of 60s and 70s rock and roll, can't go wrong with some Zeppelin or some Black Sabbath. I also really like the specials and anything you can yell to in a pub really. I was emo in my teens and did the pop-punk thing quite strongly but these days its more chilled and I'm a bit of a sucker for some indie. According to Spotify my all-time most played artist is Amy Winehouse and one of my most played songs is Bassline Junkie by Dizzee Rascal so make of that what you will.
14. What are your hobbies?
It's tricky to have hobbies as an artist because art used to be my big hobby but now it's my job. Finding the line when work stops and play starts can be blurry sometimes. I play guitar really badly, I have a resonator and I'd like to think I'm a folk legend but I'm really, really bad at it. I used to play saxophone but living in a flat building means I can't really do that anymore. I love going to awful small local gigs and having a boogie. For me, the perfect day would be some wild swimming and then the pub after.
15. If you weren't an artist, what would you be?
I'd like to think I'd still be doing something creative. I'd love to make a comedy tv show with my friends but I think everyone thinks their friendship group should be on tv.