Instagram:
@leareusse
Website:
www.leareusse.com
1. What's your story? Where are you from?
Hi, I am Lea and I was born and raised in Berlin. So far I have worked as a costume and set designer mostly for theatre. Since I moved to Stockholm a few months ago I have been working as an illustrator. I love to draw people and their little everyday stories, their struggles and human relations to illustrate the things that keep us busy and connect us.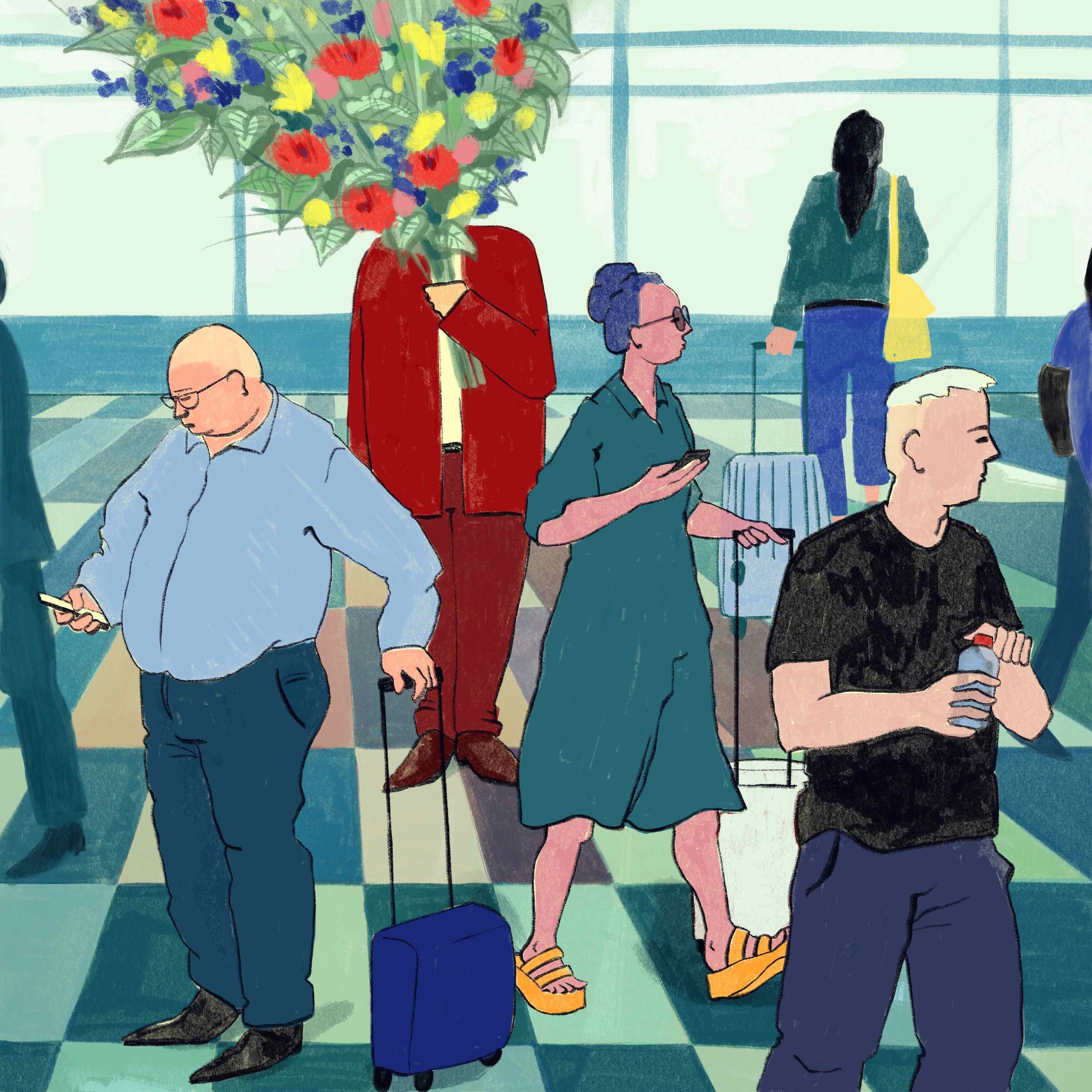 2. Tell us about your aesthetic.
It is actually hard to narrow it down. I for sure enjoy capturing daily scenes, exaggerating them a little. I found a hand drawing look to be my best fit and I like painting structures, which I always use.
3. What is your favourite medium and why?
The good old pencil! Not very thrilling, but for me, it is the base of every illustration - no matter if it's analog or digital. Without a first pencil sketch, I can't do anything.
4. What is your artistic process like?
Well, as you can probably already imagine, I first do some sketches in my sketchbook. Sometimes I have a very specific idea of what I'm going to draw. Sometimes I have only a vague vision and do a lot of different sketches, try out different motifs and develop an idea for an illustration. Then I continue to draw digitally, adjust proportions, refine the composition. But most of the time I spend searching for the right colors.
5. Who and/or what inspires your work?
In general, I find the painters of Europe at the beginning of the 20th century really inspiring. I think it is simply overwhelming how so many very different personalities and unique styles coexisted and inspired each other during that time. Every time I see an exhibition of paintings from this period, I get really energized by them and I have an urgent need to start working immediately. However, my actual ideas for illustrations are mostly based on everyday life. For example, subway rides or waiting rooms are a nice opportunity for me to watch many different people and drain inspiration from that.
6. What role does art play in your life? How does it change the way you view the world?
For me, art is an important part of life. It is a way of expressing myself that feels natural and enjoyable. And when I look at art from others - in whatever form - it gives me perspective. And I find that an extremely positive enrichment.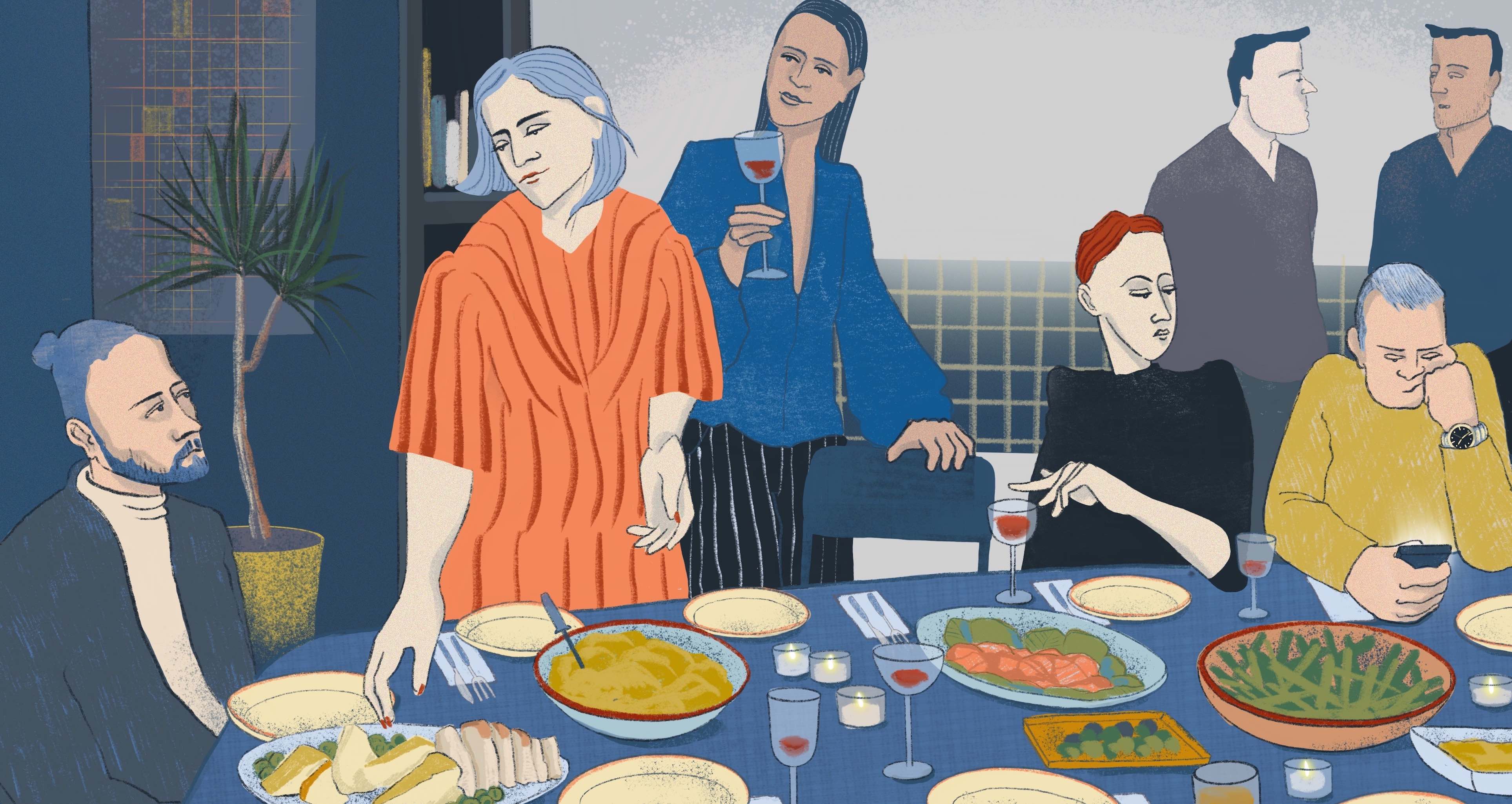 7. Where did you study?
I studied costume design at the University of the Arts in Berlin. It was a very defining time in which I was able to develop myself. Besides the focus on narrating figures through costumes, I also had many opportunities to work in various artistic fields using different media. But essentially it is always the same: to tell a story.
8. Where do you see yourself in five years?
I want to be a full-time illustrator. And at some point, I would really like to have my own little studio, where I have enough space to experiment with different artistic techniques and let off some steam.
9. What about in ten?
The same, just with a larger studio...
10. What do you hope to achieve with your art?
One day I would love to illustrate for The New Yorker, but more importantly, I like to make people smile and it makes me happy if they appreciate what I'm doing.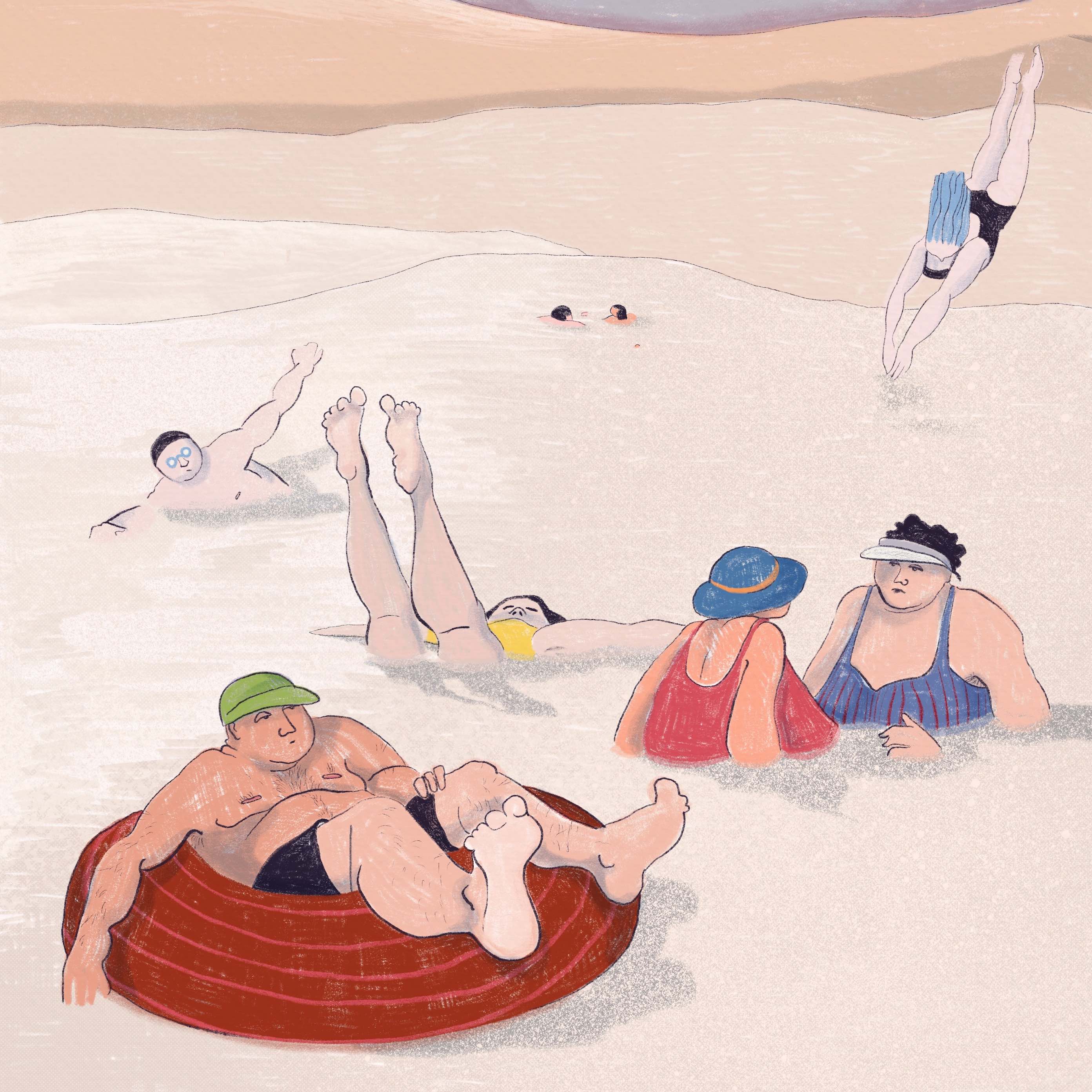 11. Now, tell us a little more about you as a person: what is your favourite food?
My favourite food is "Senfeier": eggs in mustard sauce with mashed potatoes - a typical German peasant food, which you either love or hate.
12. Favourite book?
One of my favourite books in recent years is "In Times of Fading Light" by Eugen Ruge. It tells the story of four generations of a family in East Germany and their involvement in the political system. Very exciting.
13. Favourite genre of music?
I don't really have a favourite genre. It changes too much depending on the mood. To be honest I'm more of a podcast-listener. At the moment I like to listen to curiosities in history.
14. What are your hobbies?
It's drawing... what can I say.
15. If you weren't an artist, what would you be?
As a child, I wanted to become a police inspector (strongly influenced by secretly watching detective stories). Maybe that would have been an option. But I'm afraid I was way tougher then than I am now.