Instagram:
@leataillefert
Website :
www.leataillefert.com
1. What's your story? Where are you from?
I always loved drawing as a child, and then during high school, I spend much time in class drawing in the corner of my lessons notebooks…instead of actually write what the teacher was saying…and that attracted me some troubles… It was obvious that my future job will have something to do with art! So now I'm a French graphic designer and illustrator working as a freelancer. When I started to work it was essentially as a graphic designer for cultural or institutional communication, for a newspaper, or even in an edition. Then, I started to think that I was missing making illustrations, and I decided to give it a better role in my work, and now well, this is what I do the most! But I like having this "double hat", graphic design and illustration.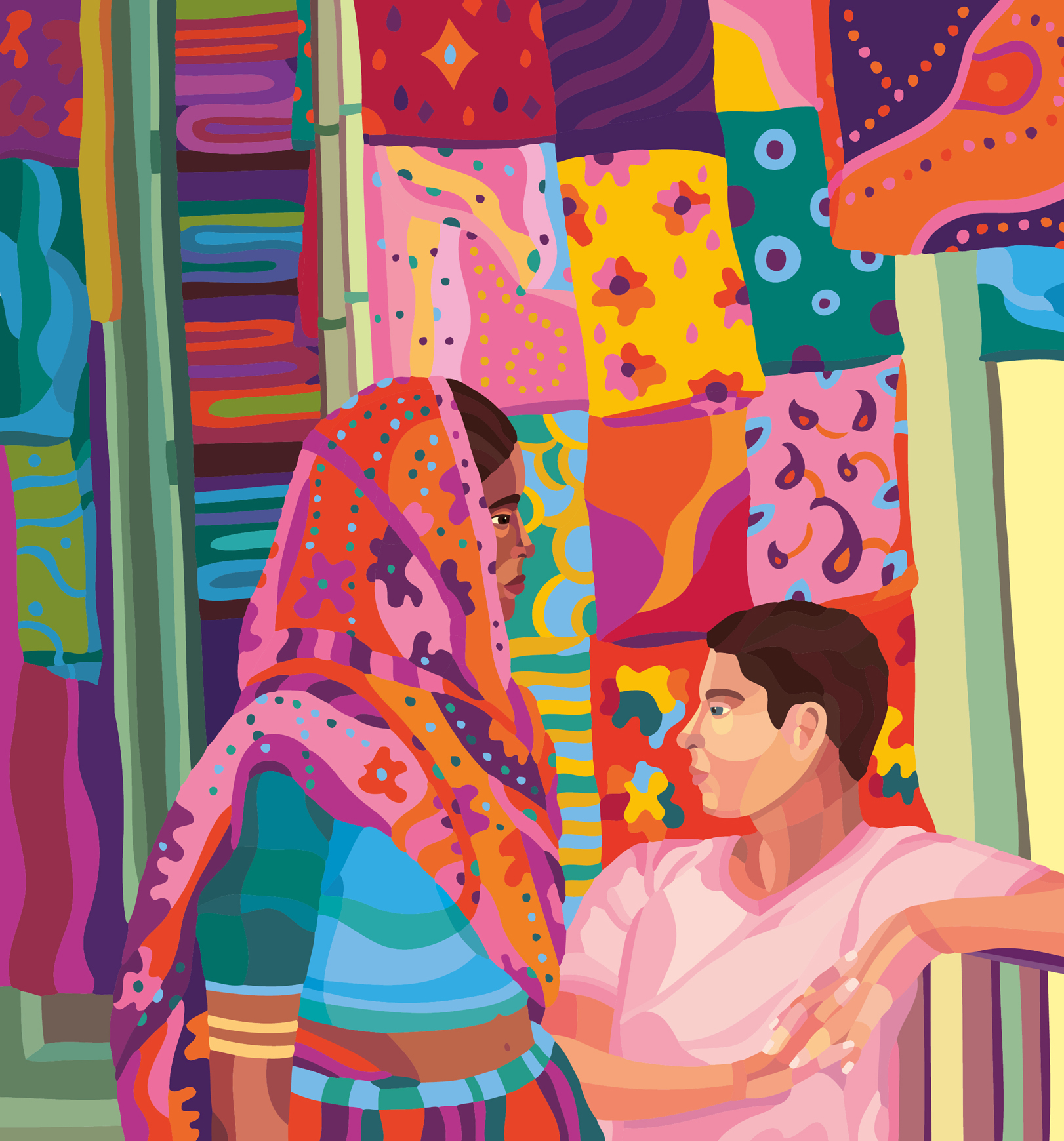 2. Tell us about your aesthetic.
I try to express through my creations a graphic and contemporary language, with many facets. Color being a major element of my compositions, I attach a particular look and an almost sentimental meaning to it. I try to make my creations meaningful to those who see them. Making them feel something.
3. What is your favourite medium and why?
I love paper, touch it, feel it (sometimes smell it ahaha) the sensation of the material you see? But I quickly realized that this traditional approach could not be enough, and if I wanted to develop my work I would have to turn myself more into digital. So now, I use both!
4. What is your artistic process like?
When I work for commercials, I first get a brief (more or less precise…). Then I search for inspiration, the color palette is often what comes first to my mind. I make some sketches of ideas, compositions, I tear them and start again until I am satisfied (it may take a while...). Then I send my roughs to the client, who validates or not an idea. When a rough is validated from the first send, it's super satisfying and it saves time because the next stage of creation is quite long. I take my roughs/sketches, I refine them, make them cleaner and finally scan them. The final step is to vectorize my illustration (a black and white clear line hand drawing, it's the skeleton of the final creation. Then I put it in color on illustrator software, one of my favorite steps: the color! It's a veryyy long one, but exciting because the drawing finally takes its true shape, and the skeleton comes to life! When I work for myself, well it's quite similar, but without the stress!
5. Who and/or what inspires your work?
Of course, there are art masters I love so much, like Matisse, Picasso, Egon Schiele, Klimt, Basquiat, Fernand Léger ... and so many others ... but let's say that I'm especially inspired by everyday life. A movie, a quote, a piece of music, a light ... or the colors of a girl's sweater crossed in the subway. Everything can lend itself to inspiration and give me ideas. Sometimes I note some keywords in a notebook, or I sketch some colors that I saw recently and that I will like to use in the next creation.
6. What role does art play in your life? How does it change the way you view the world?
Art is an emotion and it's essential.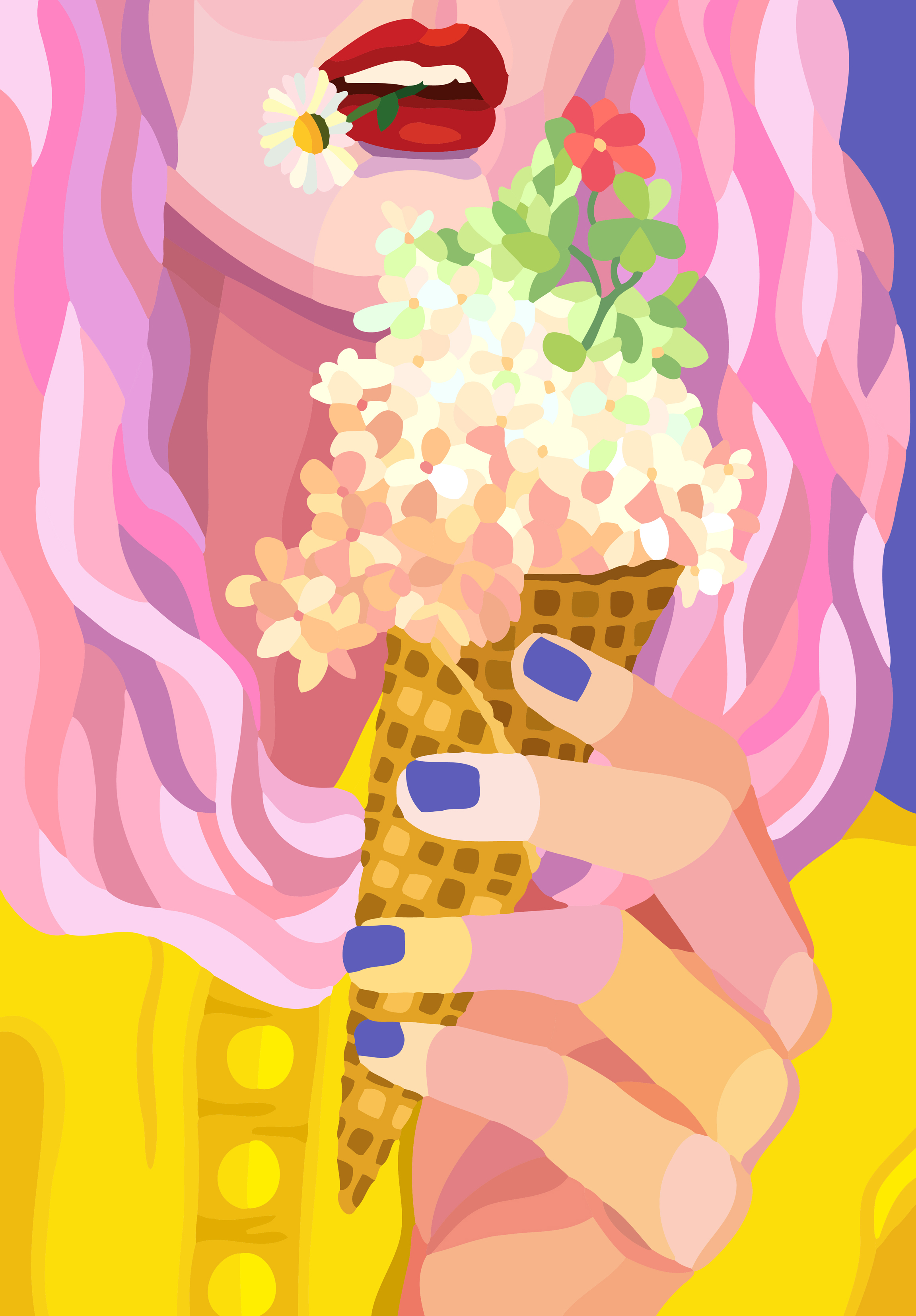 7. Where did you study?
I'm graduated from ECV Paris, I have a Master 2 in visual communication and multimedia, typography specialization. Before that, I spent two years in Atelier de Sèvres, a preparatory school for major art schools.
8. Where do you see yourself in five years?
This is a good question!
9. What about in ten?
Ahaha, well… Carpe diem!
10. What do you hope to achieve with your art?
Actually, this is something quite personal…your art, it's a part of you you're showing… it's the result of a twisted mind translated on paper. But if that can bring any emotion to somebody else, make them feel or react, in a bad or a good way… it's a win!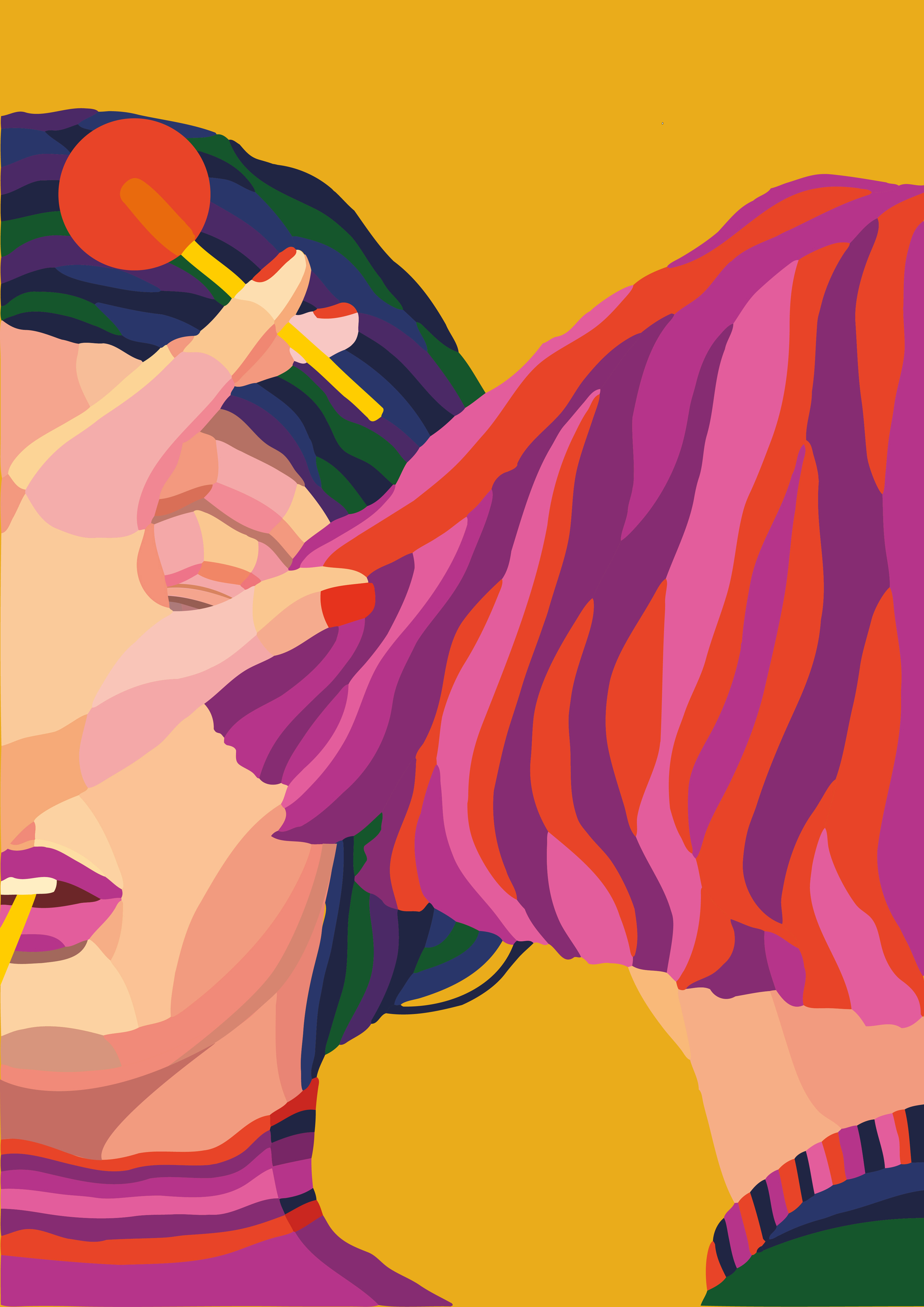 11. Now, tell us a little more about you as a person: what is your favourite food?
I think I have a problem with Thai food!
12. Favourite book?
Speaking of a twisted mind, a book that marked me as a child and as a grown-up: Le Joueur d'échecs, by Stefan Zweig.
13. Favourite genre of music?
All of them! As long as I can dance, jump everywhere or sing on it!
14. What are your hobbies?
Thai Food!!! Joking… well otherwise, I love cinema, and especially going to the cinema, but I regret I don't take enough time to do it.
15. If you weren't an artist, what would you be?
I often thought about this, and I think I would have loved to be a doctor, why not even a surgeon?! They really are artists sometimes! And I think I have an obsession with Dr. House series, and usually the medicals series. You know, solve the riddle, and find the solution to the problem.