Instagram:
@lee_eun24
Website:
leejieun24.creatorlink.net
1. What's your story? Where are you from?
I am from Busan, Korea. 대한민국 부산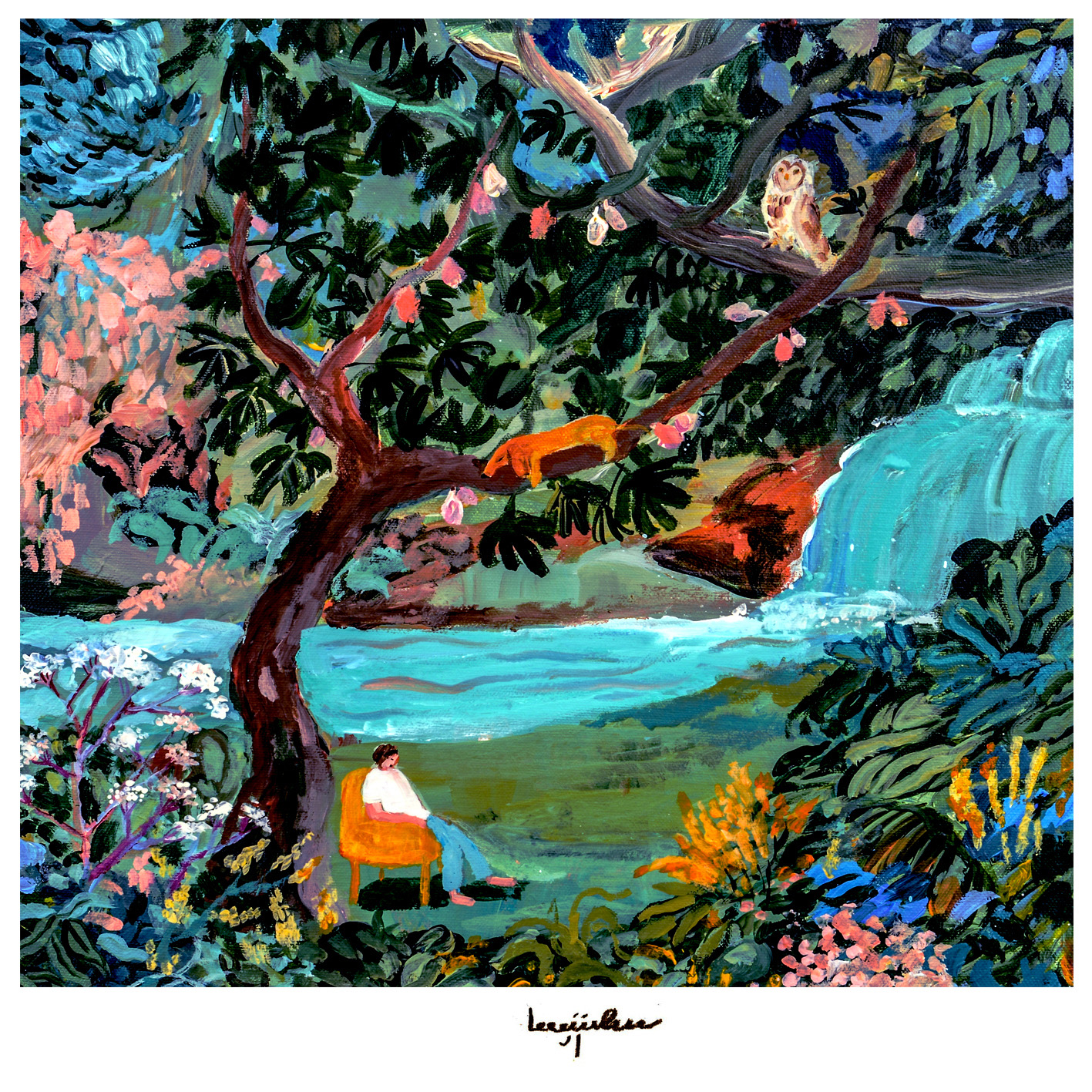 2. Tell us about your aesthetic.
My aesthetic is colors and the whole nature. I create my works with the time background I live in. To put it plainly, they are the present moments I record and the colors of those moments. Perhaps they can be the story of the contemporary people. The moment we find the long-lost light and break in the middle of our daily lives and between desolate buildings and asphalt, it becomes our place to find peace. Color is us sensing the light which other senses like touch, taste, hearing and smell cannot feel. Moreover, light changes constantly and influences human body and mind strongly. Surprisingly, however, most colors around us pass by without getting noticed. Therefore, I capture the colors and space we have missed in life and make not only mine, but our story; I express the suppressed desire. The story can be either something you wish to see or something you do not. There is no answer. Just accept what you see and feel, just let go as you watch the gentle sea. 나의 미학은 색과 모든 자연이다 내 작품은 내가 살고 있는 시대 배경에 의해 탄생한 작품들이다. 쉽게 말하면, 지금을 기록하는 순간이자 그 순간에 담긴 색채의 이야기다. 어쩌면 나와 동시대를 살아가는 사람들의 이야기가 될 지도 모른다. 반복되는 하루와 하루 사이, 삭막한 건물과 아스팔트가 이루는 면과 면 사이. 그 사이에서 미처 보지 못한 틈과 빛을 발견하는 순간, 그곳은 우리의 안식처가 된다. 색채는 촉각, 미각, 청각, 후각 등 다른 감각 경험으로는 느낄 수 없는 빛에 대한 감각 기능이다. 또한 빛은 계속해서 변화하며, 인간의 몸과 마음에 강력한 영향을 미친다. 하지만 우리 주변을 둘러싼 색채들은 놀랍게도 대부분의 시간동안 인식되지 못한 채 지나가 버린다. 그래서 나는 빛에 의해서 우리가 볼 수 있는 색감을 최대한으로 끌어낸다. 놓쳐버린 일상에서의 색과 공간을 포착하여 내가, 곧 우리가 하고 싶은 이야기를 풀어간다. 억압된 욕망을 표출한다. 그 이야기는 당신이 원하는 이야기일 수도, 아닐 수도 있다. 정답은 없다. 당신이 보고 느낀 대로 받아들이기를. 잔잔한 바다를 바라보듯 그저 흘려보내기를.
3. What is your favourite medium and why?
Paints with diverse colors which can create the colors I have never seen and the characteristics of oil always interest me. 붓과 아크릴 유화 Brush and acrylic oil paintings are my favorite. 아직 내가 보지 못한 색을 만들어 낼 수 있는 광범위한 물감과 기름의 성질은 항상 흥미롭다 하지만 훗날 아마 다른 기법을 쓸 수 있을지도 모른다
4. What is your artistic process like?
I am crazy about the majestic feeling I get through my sight. Ever since I was a little girl, my philosophy about light and color has become more and more serious. Color is a visual expression which shows mental state well. Maybe it is an expression of light and sides. Starting from flat painting which jumps over the limit, I have been making artworks continuously. I just start with whatever comes to my mind. There is no precise process, but I get ready to put the colors in my mind on the canvas as soon as I see and feel something. Perception of color does not necessarily occur consciously, but it is influenced by my mind and the surrounding environment. This becomes my story. 나는 시각에 의한 광엄한 느낌을 사랑한다 어릴 때부터 지금까지 빛과 색에 의한 나의 철학은 더 욱더 깊어져갔다 색은 정신적인 심리를 잘 나태내주는 시각의 표현이다 형태의 표현이 아닌 어쩌면 빛과 면의 표현일수도 있다 색채의 한계를 뛰어넘는 평면적 페인팅을 시작으로 계속 해서 작품 활동을 하고 있다 그냥 생각나는 대로 페인팅을 시작한다 과정은 딱히 없지만 보고 느끼는 순간 바로 그 색을 캔버스에 담을 준비를 한다 색채의 지각은 반드시 의식적인 수준에서 일어나는 게 아니다 나의 마음과 주변 환경에 의해 강력한 영향을 미치는데 그 강력한 느낌이 나의 이야기다
5. Who and/or what inspires your work?
The things which inspire me are my environment, family, younger brother, dog and the entire nature within my sight. 내가 살아온 주변 환경들 그리고 나의 가족 남동생 강아지 그리고 낸 시각 안에 들어오는 모든 자연
6. What role does art play in your life? How does it change the way you view the world?
I have thought, studied and expressed the role of art and how it has become the modern art; the era, background, direction and history. Art cannot help getting affected by the era and people are responsible for working out the necessary form according to the era's essential environment. I am looking for my own artistic expression in this era. And I aim to get closer to the audience, breaking the timely and spatially limited expression and commune with people. 예술의 역할은 무엇이고 시대와 배경을 걸쳐 지금까지의 현대미술에 오기까지 의 방향 과 역사를 생각하고 구상하고 연구하고 표현하였다 예술은 시대의 영향을 받을 수밖에 없고 또한 인간은 그 시대의 본질적인 내용과 그에 따른 필수적 형식을 산출하는 임무를 지닐 수 밖에 없다고 생각 하고 있다 나는 지금 살고 있는 현재에서 예술적 표현을 찾고 있고 현시대 의 흔히 지내고 있는 일상과 공간 의 한계적 표현을 깨기 위한 동화적인 느낌으로 관객들에게 다가가고 작품에 있어서 사람들과 나 사이의 소통 또는 교감을 하고 싶다.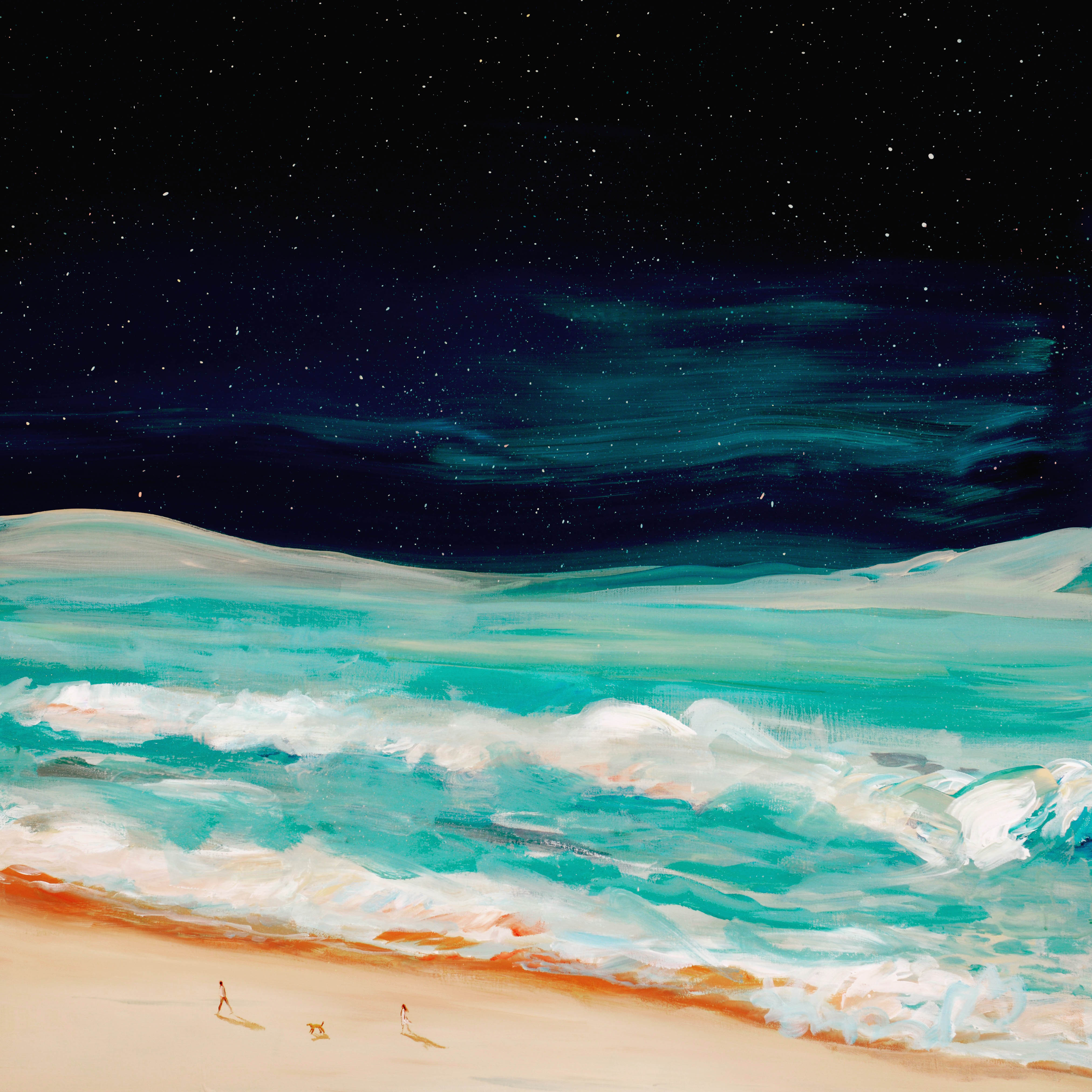 7. Where did you study?
I studied at Dong-a University with art major. 부산 동아대학교 ( 미술학과)
8. Where do you see yourself in five years?
I think I will be in the middle of seeing all the colors I won't have seen. In other words, I will be making artworks unceasingly. Moreover, I will be traveling the world. 내가 모르는 모든 색을 나타내고 있는 과정을 볼 것 같다 끝없이 작품 활동을 하고 있을 꺼다 그리고 아마 세계여행을 갈 것 이다
9. What about in ten?
I will be an artist who exhibits at the world-class art museums telling all the people my story and is able to draw the enormous space from the tiny earth. 세계적인 미술관에서 전시하며 모든 이들에게 나의 이야기를 전해주고 그리고 작은 지구에서 큰 우주를 그릴수 있는 작가가 되어있을 것 이다
10. What do you hope to achieve with your art?
I want to record the history between the future and the past. 미래와 과거의 사이 그리고 역사적 기록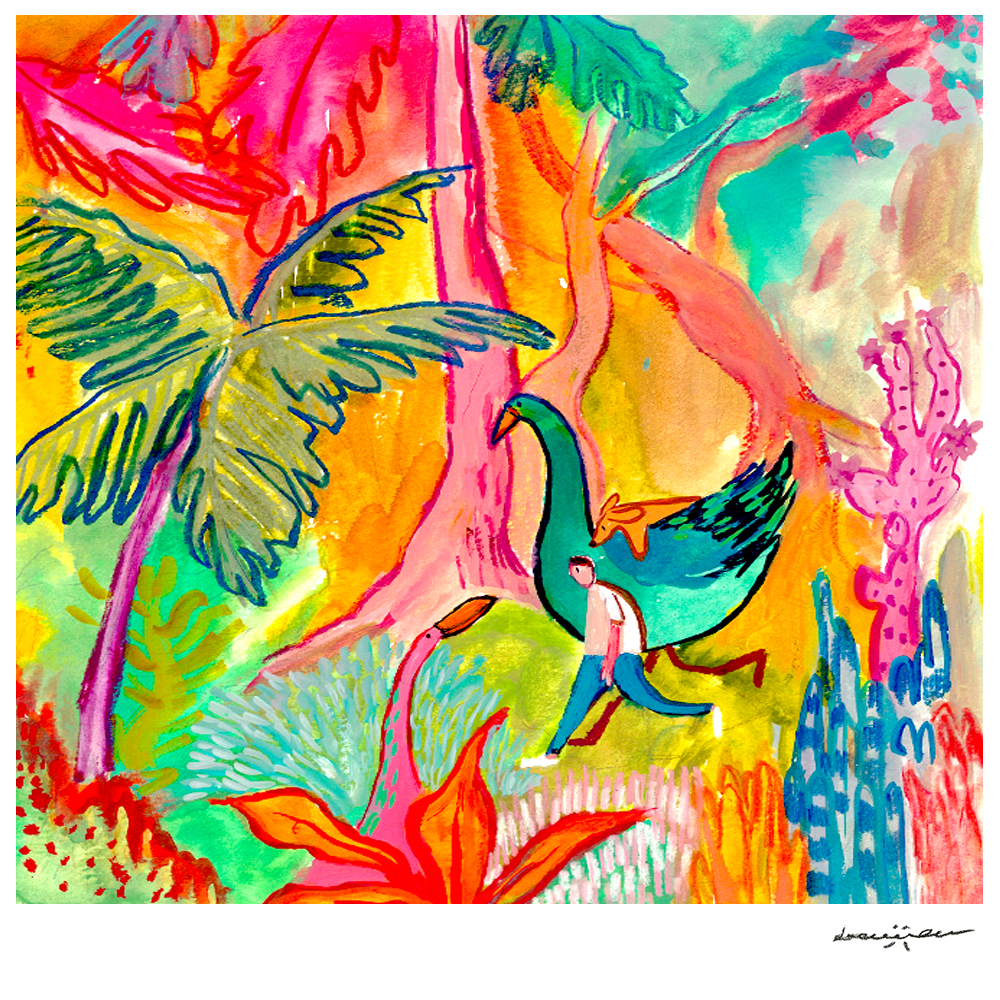 11. Now, tell us a little more about you as a person: what is your favourite food?
I like Korean food, especially soybean paste stew and kimchi. 한국의 음식 된장찌게와 김치
12. Favourite book?
I read lots of comic books. But if I have to choose, it would be the Old Man and the Sea. 만화책을 많이 본다 굳이 뽑자면 노인과 바다
13. Favourite genre of music?
My favorite genres are jazz and popular music. 재즈 팝
14. What are your hobbies?
I usually exercise or draw a cartoon. 운동 만화그리기
15. If you weren't an artist, what would you be?
I think I would have been a doctor or a member of the make-up team of the Walking Dead or the Game of Thrones. 의사 , 워킹데드나 왕좌의 게임 분장 팀