Instagram:
@leebinsoyeon
Twitter:
@leebinsoyeon
Website:
www.leebinsoyeon.com
1. What's your story? Where are you from?
Hello, I'm Leebin Soyeon. I'm an illustrator based in South Korea.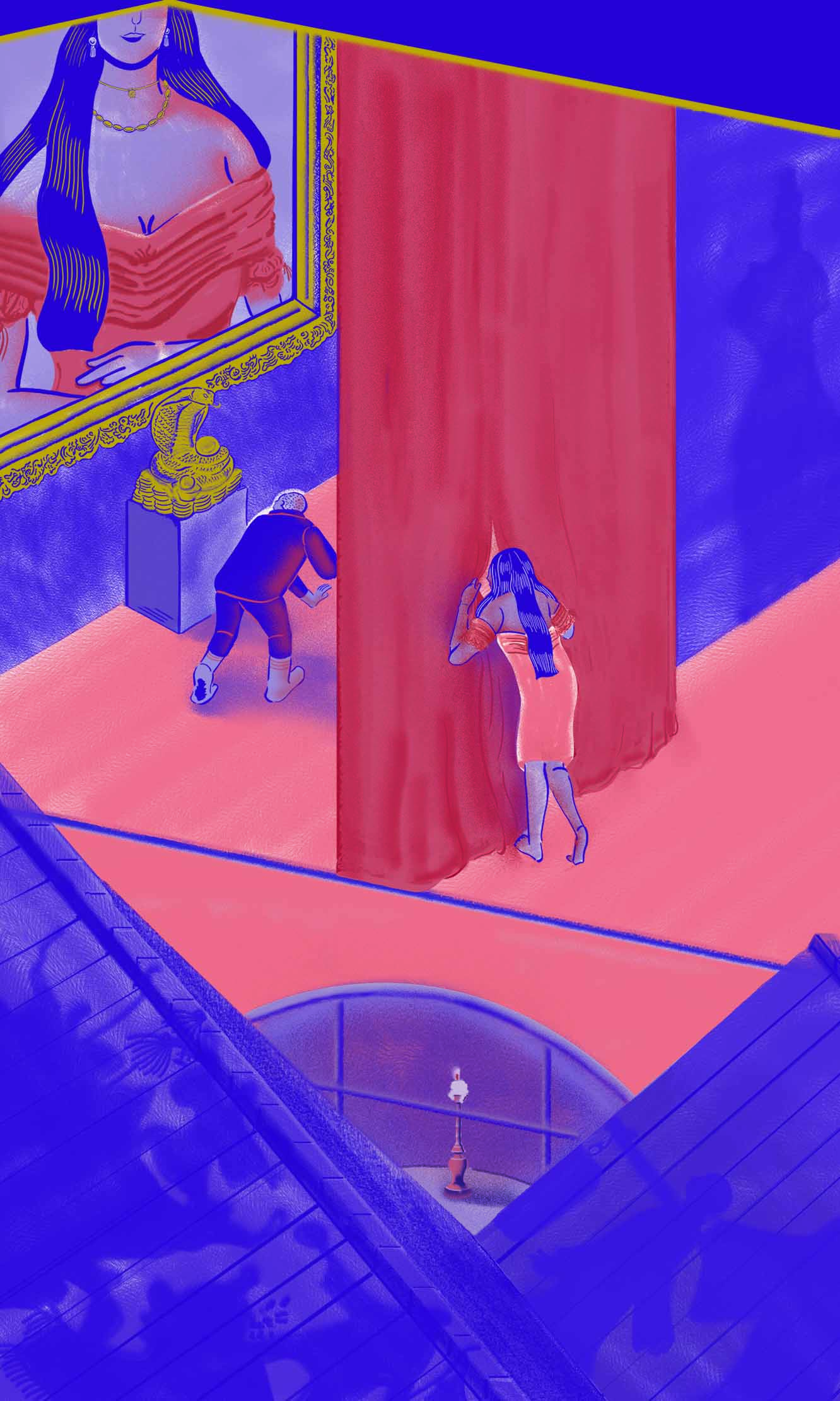 2. Tell us about your aesthetic.
I hope characters and situations in my works are intertwined with everyday forms, but give you some unusual, ambiguous feeling, or vice versa.
3. What is your favourite medium and why?
Black brush pen(I named it hairy pen) makes my work more natural and wild. It's not easy to edit them using a computer but feels more like there's more freedom to draw.
4. What is your artistic process like?
First, I imagine the story then draw several thumbnails. When it becomes clear I want to write, I sketch it more accurately, collect data about the objects, background and clothes that the characters are wearing and then complete it with a clear outline or a color on the sketch. I think it's important to balance each other because focusing on a particular stage of work often wastes time or leaves only a characteristic of that stage.
5. Who and/or what inspires your work?
I have different sources that are inspired by each process. Mostly, I start making a story or describe a particular scene that often begins with an event that happened to me. I enjoy combine ordinary subjects with unusual things, so I sometimes set a background by listening to a podcast in English talking fastest speed that I barely understand, and combining only the words I understand. Other details such as interior design and objects within the illustration get a lot of hints from movies and collect data from the Internet.
6. What role does art play in your life? How does it change the way you view the world?
I think of myself as an 'illustrator' for clients, rather than artist. (I don't mean illustrators are not artists). My job is reading text and studying, Interpreting them, then showing it through my illustration works. and I love my job because of that. I try to look at the other side of a situation or context.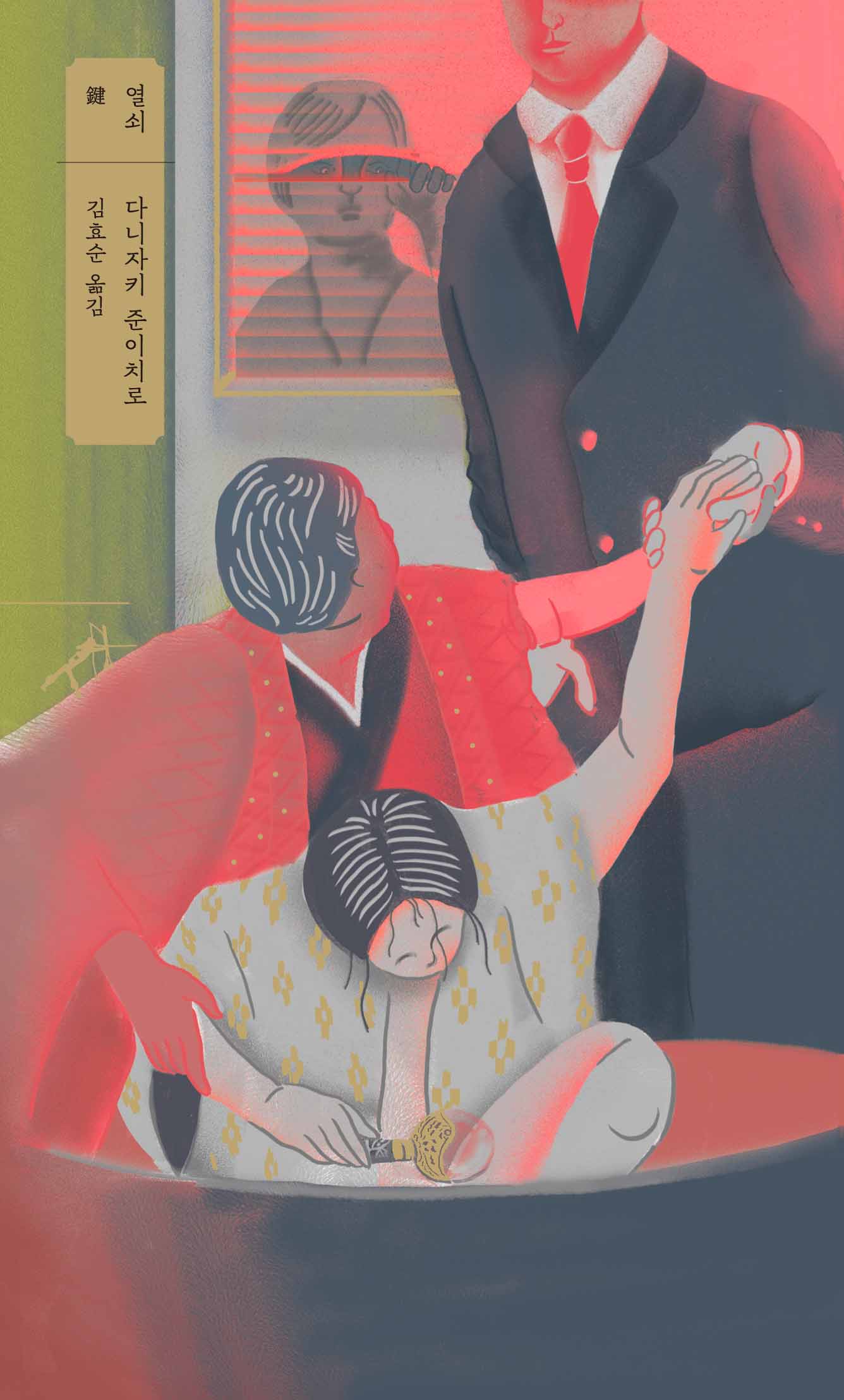 7. Where did you study?
I completed a Bachelor's degree at the university of graphic design but barely attended design classes till the last year of school. In the last semester of university, I took an illustration class. I guess class is one of the motivations that I get into becoming an illustrator.
8. Where do you see yourself in five years?
Hopefully doing more client jobs, and publishing more graphic novels (at least five books).
9. What about in ten?
Keep working on and publishing 10 more graphic novels.
10. What do you hope to achieve with your art?
I'm trying to figure it out.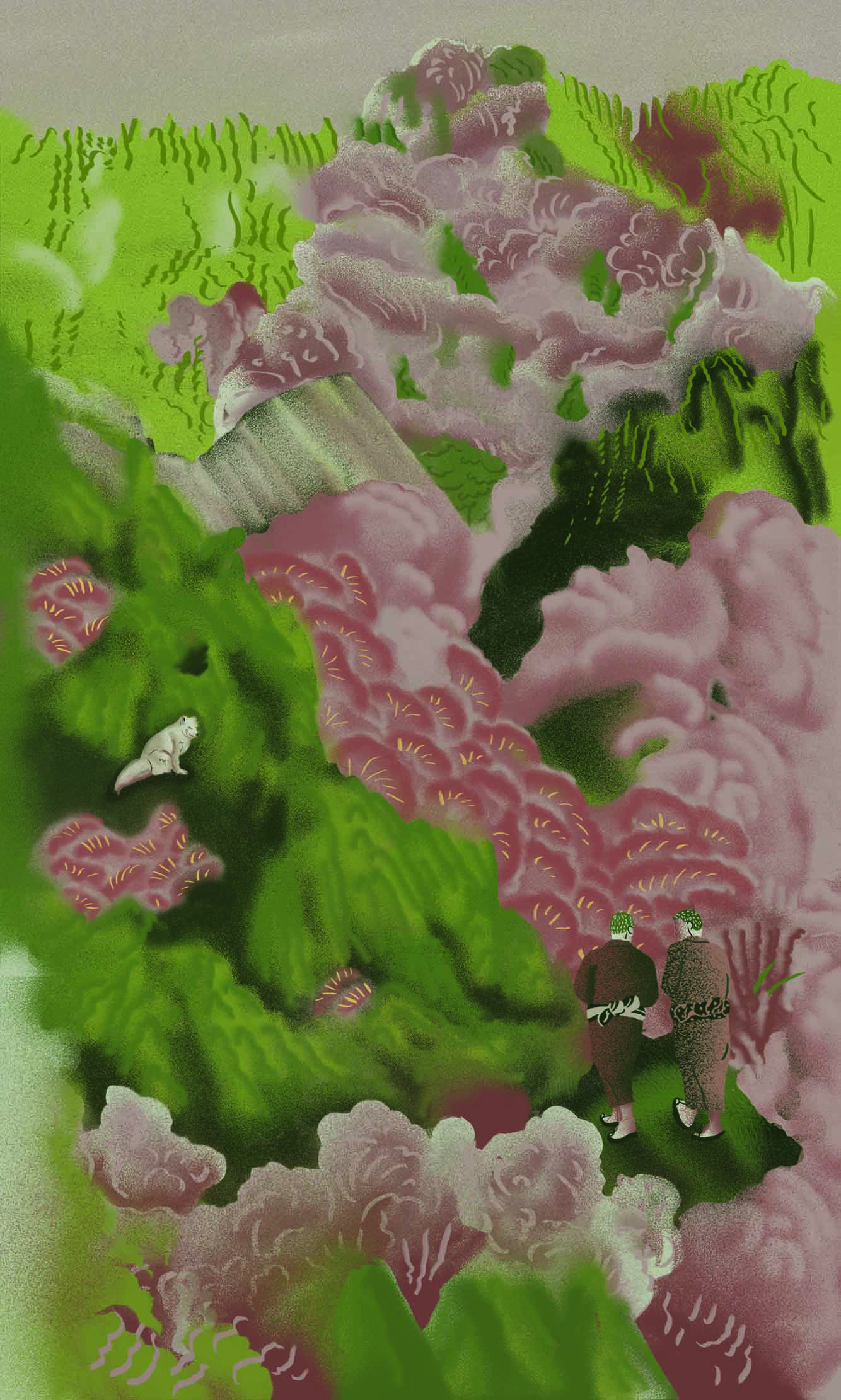 11. Now, tell us a little more about you as a person: what is your favourite food?
Chinese crispy rice crust soup. All kinds of noodles.
12. Favourite book?
<L'Etrange> by Albert Camus. (Especially illustrated by Jose Munoz). Whenever I get stuck in writing, I always read his book. Even I read the book about over five times, I don't feel like I fully understand what it means. I love the ambiguity and contradiction of humanity that Camus depicts. I hope I never understand his work forever. It sounds weird, but sometimes you would love something because you don't know it perfectly.
13. Favourite genre of music?
I love the 70's-80's music and music video. I think I got a little bit of DNA of 80's culture because I was born in the late '80s, so I feel some nostalgia for the period. I'm a huge fan of Hall&Oats and Barry White.
14. What are your hobbies?
Searching for good trip places or hotels to go to.
15. If you weren't an artist, what would you be?
Maybe I would still be searching what to do.